Reflecting the Needs and Aspirations of F&M Women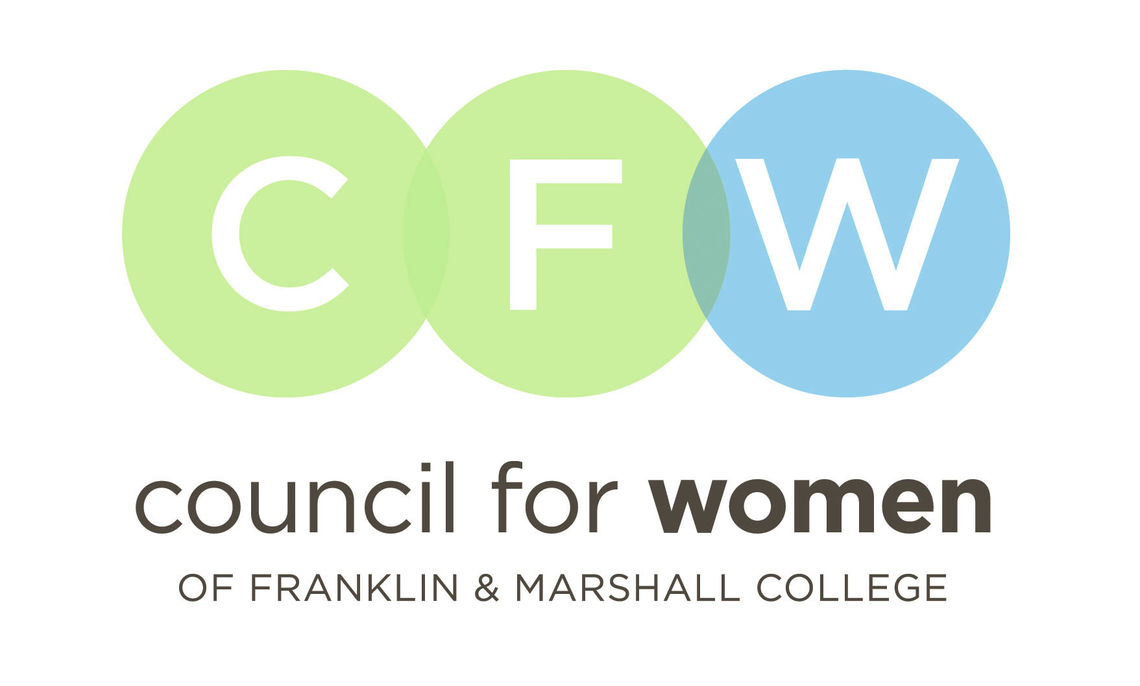 The Council for Women of Franklin & Marshall College (CFW) was established in 2011 by Elizabeth Clark Mackey '75 after the successful celebration of 40 years of co-education in 2009. The Council continues to reflect the needs and aspirations of women of the F&M community by fostering the personal and professional development of Franklin & Marshall women at all life stages, while strengthening their connection to each other and engaging them as active participants in the College community.

Since 2011, the CFW has spearheaded numerous programs, including:
The Annual Senior Student Leadership Luncheon

Negotiation Workshop designed for women

Bringing the One Love Foundation to campus for a Common Hour

Workshops featuring training focused on ending relationship violence for students

On-campus programming at True Blue Weekend and regional gatherings where participants discuss the issues of the day.
Meet the Council
Steering Commitee
Liz Fuller Smith '87, interim chair
Faculty & Professional Staff Advisors
Donna Pflum
Director of Alumni and Volunteer Engagement
Become a Member
Our only membership requirement is participation! We hope all members will be as active as their schedules allow—attending events, connecting with fellow alumnae and students and offering ideas to engage and further our mission. If you would like to contribute your time and talents to the CFW's efforts, please contact Donna Pflum, director of alumni and volunteer engagement.
Contact Us »