Caroline Steinman Nunan Arboretum
Tree Species at F&M
F&M's campus is home to more than 1,000 trees from more than 120 different species. Learn more by exploring a complete listing of all tree species on campus. Each tree listing has information on the tree's characteristics, foliage, and geographic origin, along with fun facts, cultivation notes, and how many you can find in our arboretum.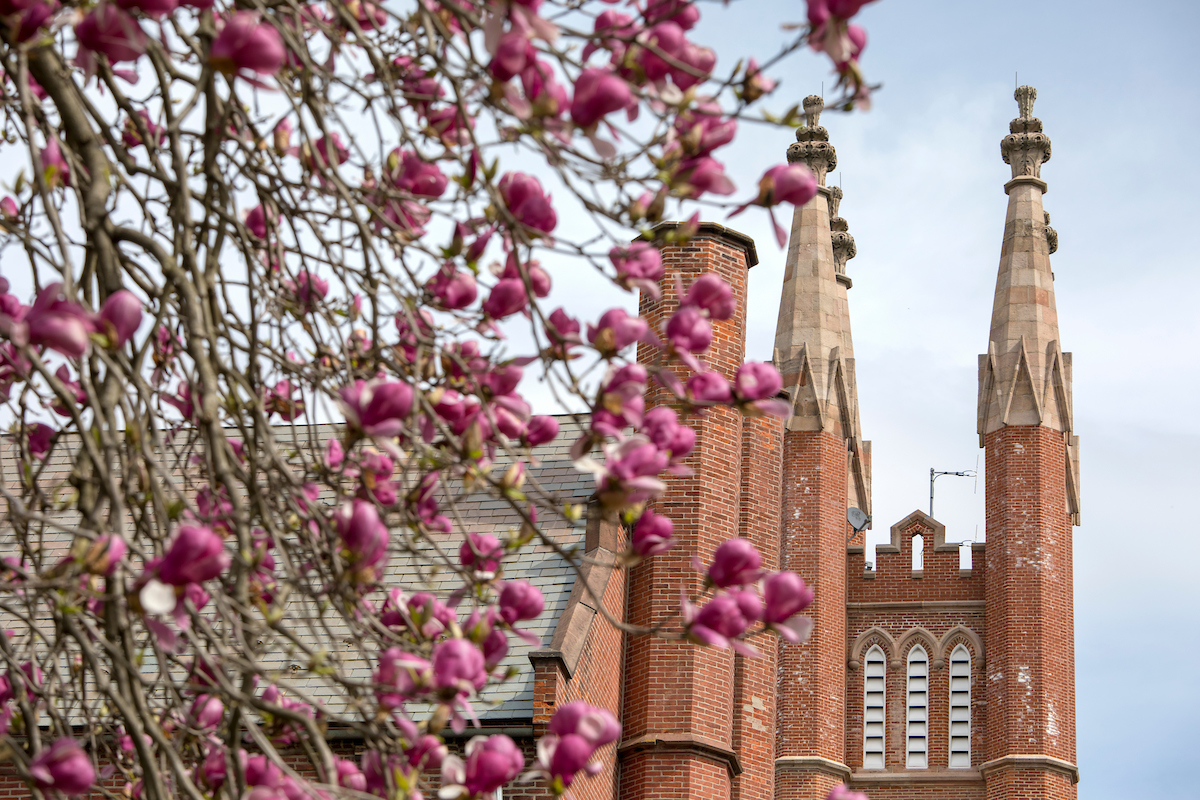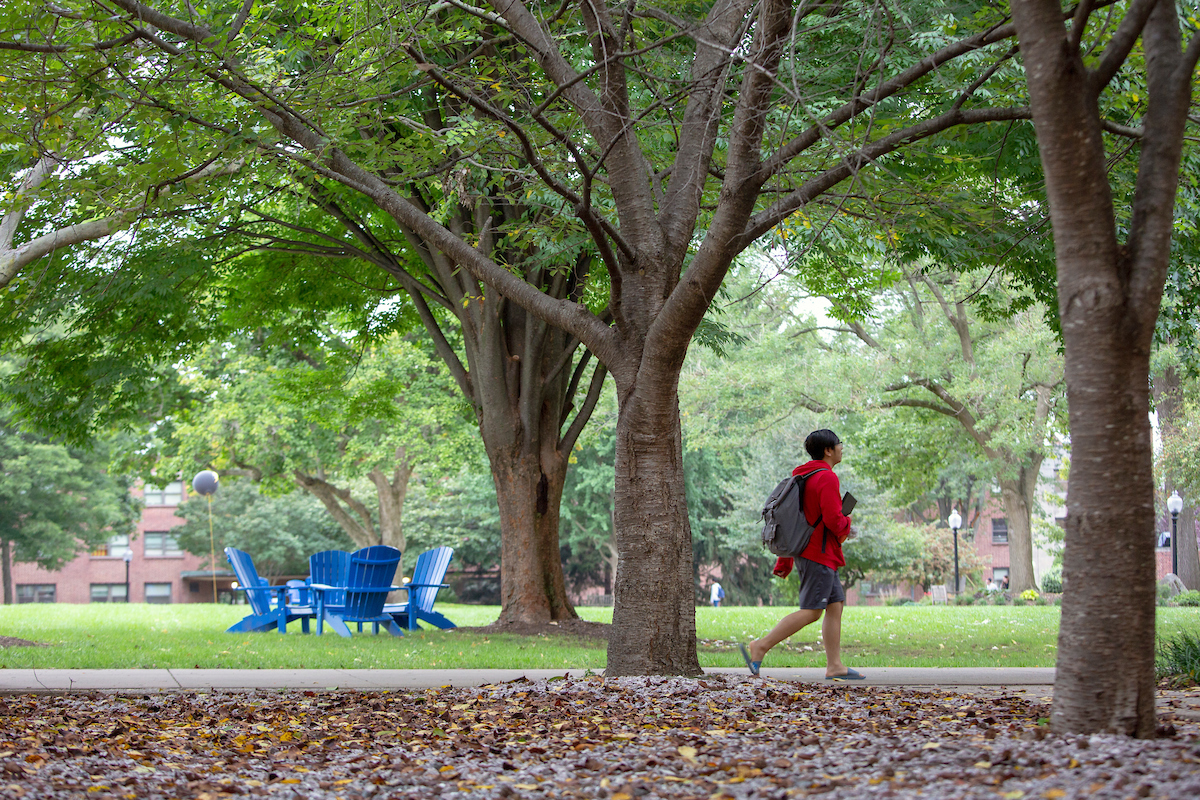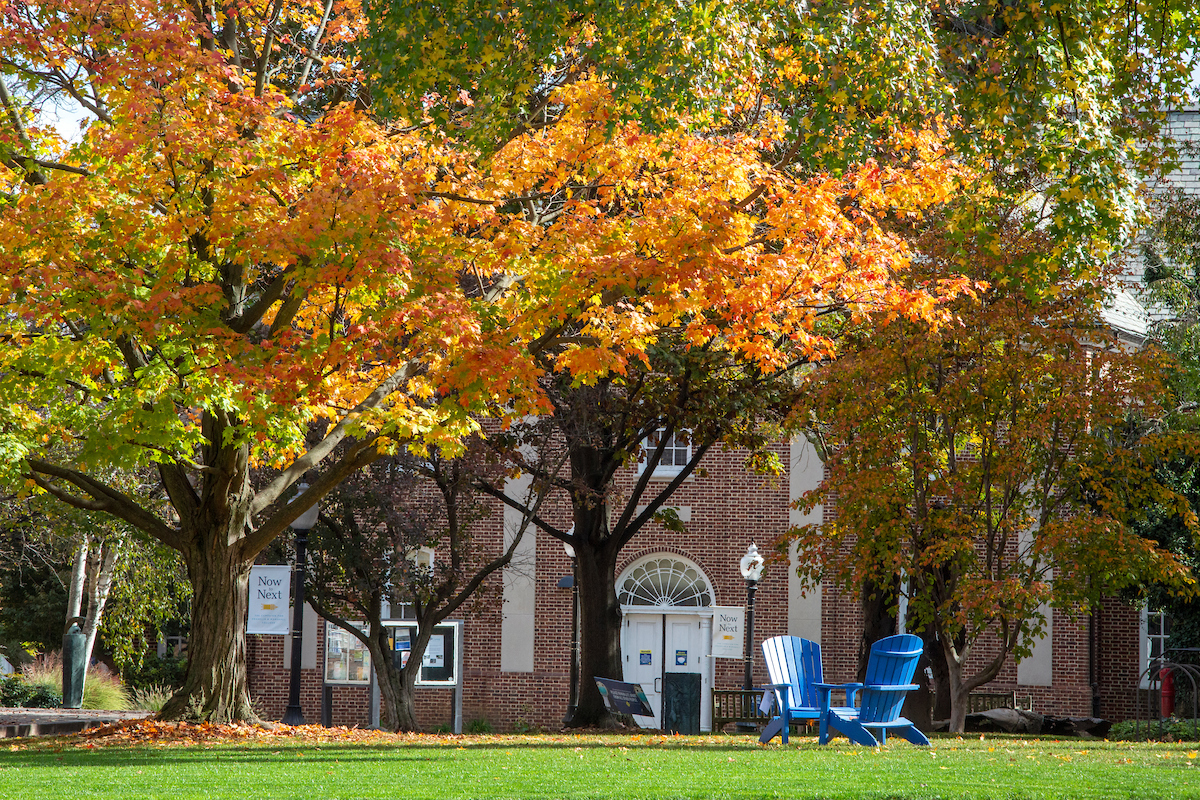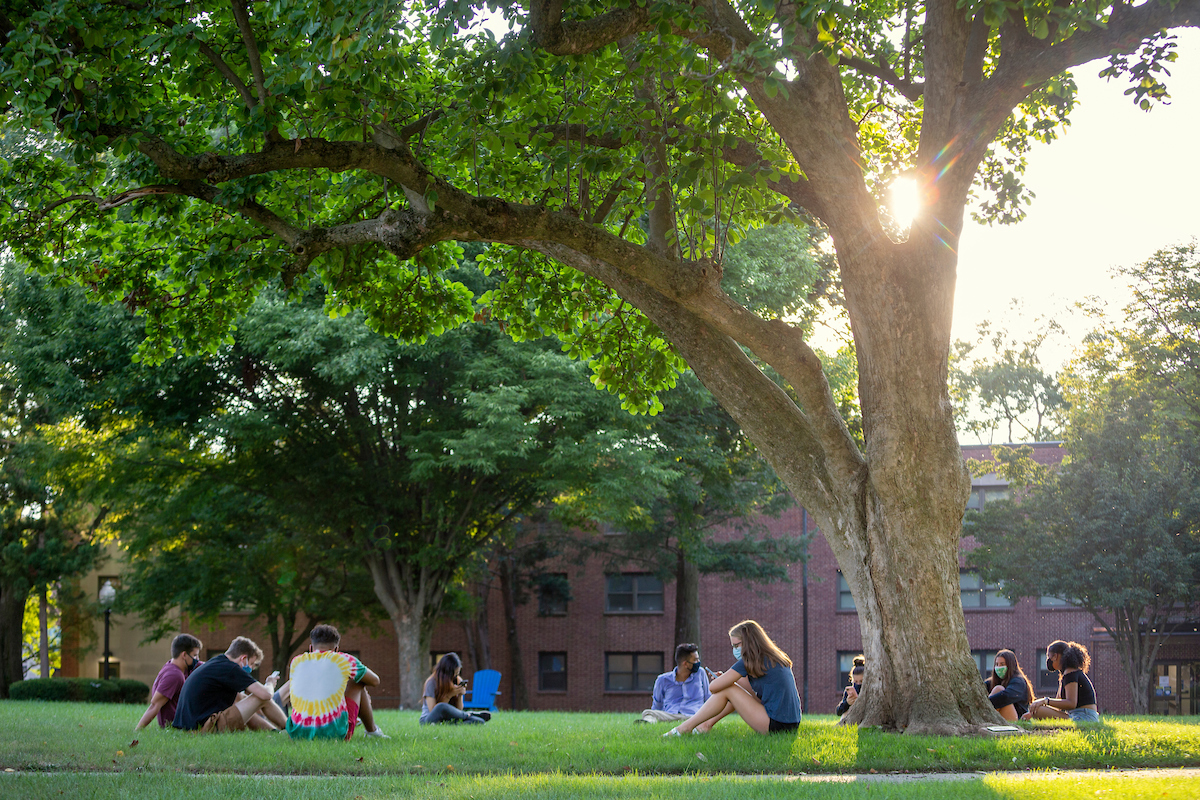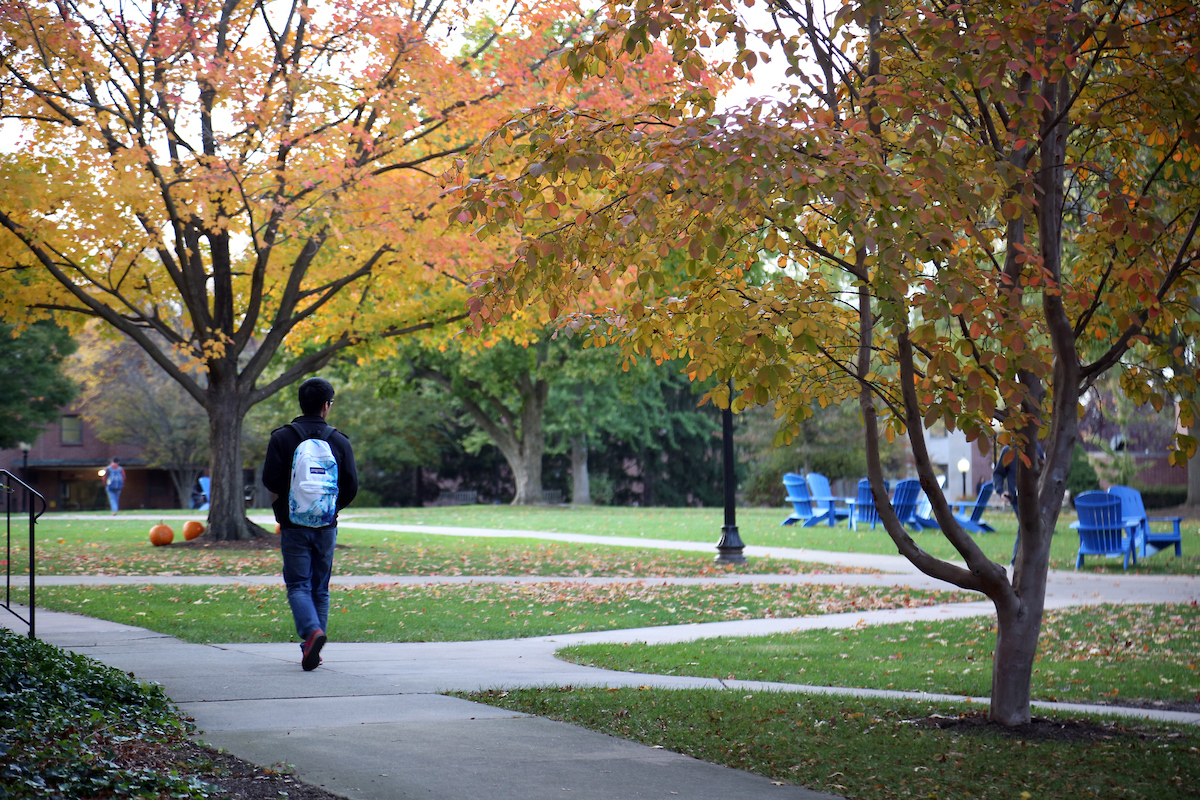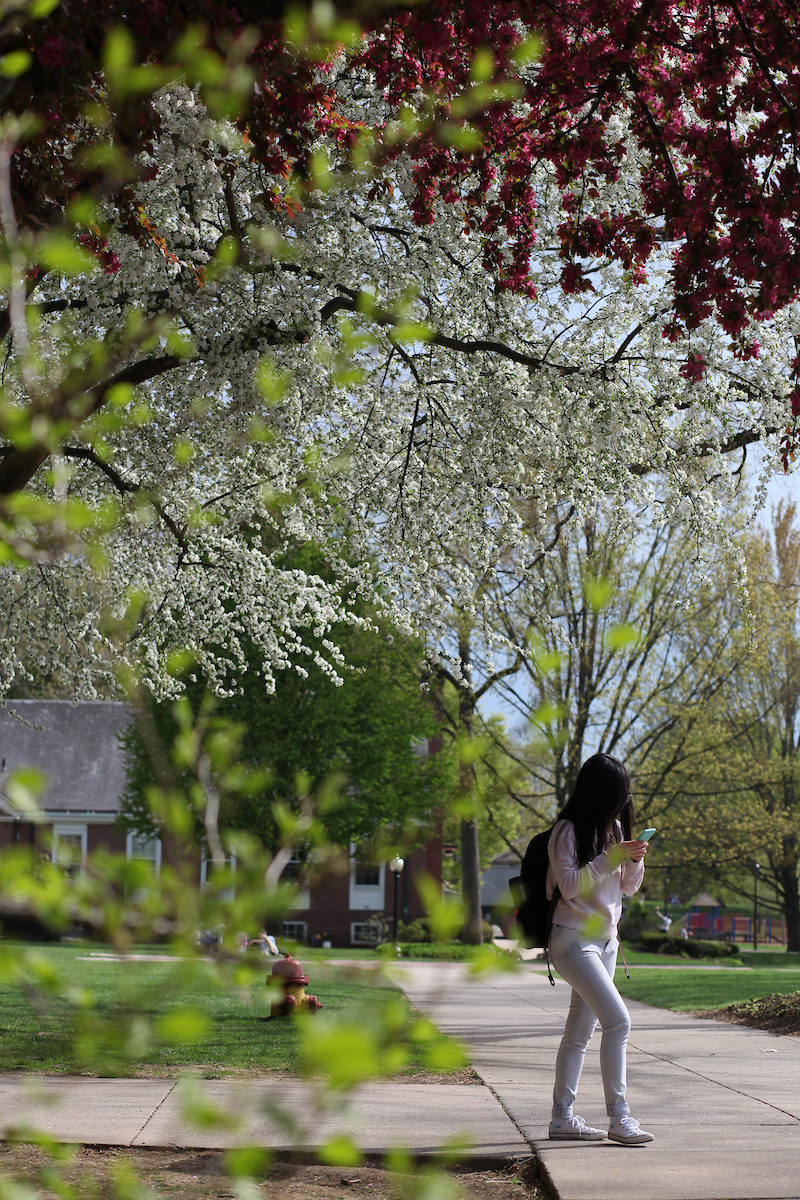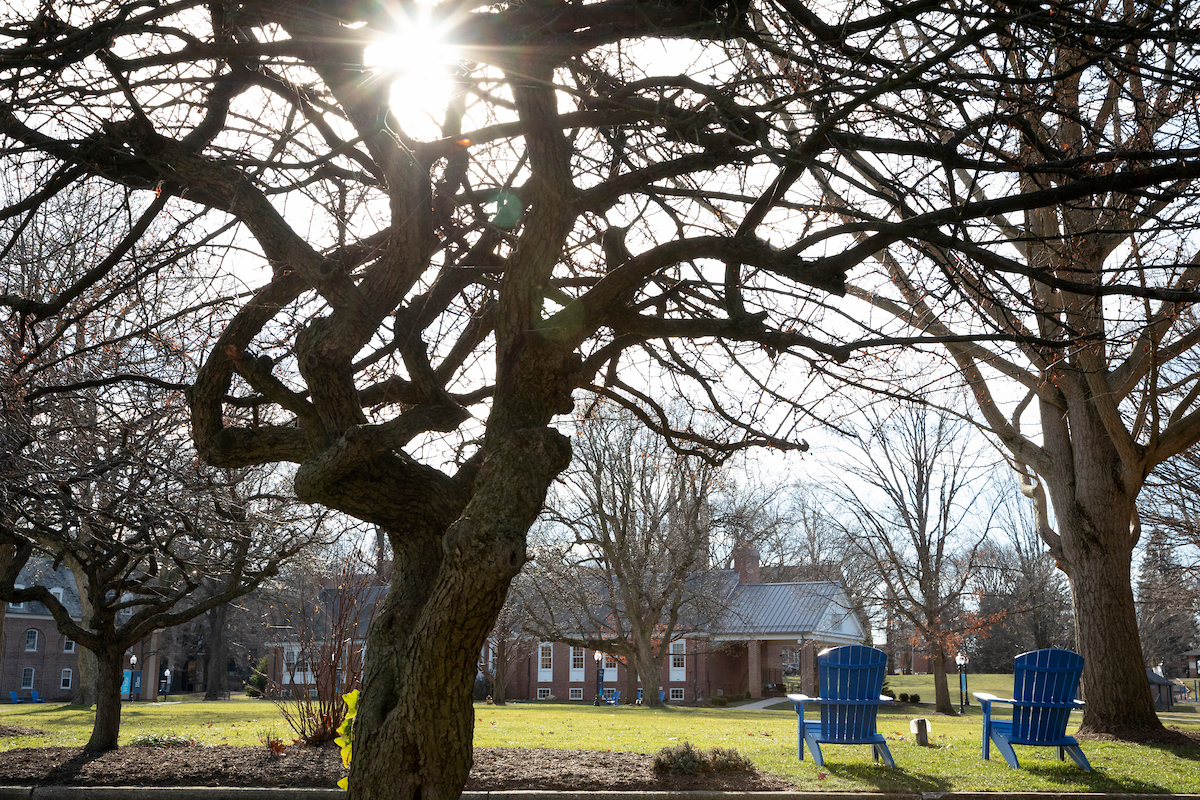 History of Trees at F&M
The history of trees on the Franklin & Marshall landscape has been a dynamic one, with trees continuously being planted and removed based on health, age, location, and other factors. Our professional staff are dedicated to creating a beautiful and welcoming landscape, giving ample respect to the importance of trees. There are trees on campus today that hold the stories, memories, and positive thoughts and intentions of individuals who were passionate about contributing to our campus long ago. So next time you find yourself looking at a tree, consider how that tree got to be where it is today.
Thy Campus Stretching Long: The Franklin and Marshall College Landscape 1853-2000 by David Schuyler and Lydia Wood
Published in 2007, this book was written by the late David Schuyler, the Arthur and Katherine Shadek Professor of Humanities and American Studies at F&M, and Lydia Wood. Thy Campus Stretching Long discusses the rich history of the F&M campus landscape from 1853 through 2000. The information in the book comes from archival records, the campus landscape itself, surviving maps and plans, and the rich collection of photographs in the College archives.
Find this book in the F&M library
A Tree Campus USA Accredited College
F&M has maintained Tree Campus USA distinction since 2015. Tree Campus USA is a program created by the Arbor Day Foundation to highlight colleges and universities that 1) effectively manage their campus trees, 2) develop a connection with the community beyond campus borders to foster healthy, urban forests, and 3) strive to engage their students with service learning opportunities centered on campus and community forestry efforts. We have worked diligently to uphold the standards of the program by increasing tree education, participating in local conservancy clean-up events and plantings, and holding an annual Arbor Day Tree planting ceremony and celebration. We're proud to be part of this program and expand our efforts to strengthen our arboretum.
Visit the Arboretum
Visiting the Nunan Arboretum is as simple as visiting the F&M campus! Use this map while you're here to search for specific tree species or use the QR codes next to our trees on campus to learn more.
Read More »
Expand Your Tree Knowledge
Curious what species of trees line the streets and parks of Lancaster City? Or perhaps you want to learn how to properly plant a tree on your property? Explore our resources to learn more.
Read More »
In Memory of Caroline S. Nunan
F&M's Board of Trustees designated the entire campus the Caroline Steinman Nunan Arboretum at F&M in recognition of Caroline "Carrie" Steinman Nunan's unwavering leadership and commitment to environmental conservation.
Carrie, a prominent Lancaster philanthropist, served as president of the James Hale Steinman Foundation, was a lifelong member of the Lancaster County Conservancy, and dedicated years of service to many influential community organizations. She also played a leading role in her family's media business, serving as a director of Lancaster Newspapers, Inc. and Steinman Enterprises.
Her remarkable dedication to the liberal arts was evident through her leadership and participation in a wide range of F&M programs that shaped the College. Carrie was elected to F&M's Board of Trustees in 1983, serving with distinction and grace for 14 years until she achieved trustee emerita status in 1997. At the time of her death in 2010, she remained a thoughtful and active member of several Board subcommittees, including the Trustee Art Collections Committee and the College's Board of Visitors.
The College is honored to have its grounds serve as a living memorial to Carrie and her many contributions to the Franklin & Marshall community.