Off-Campus Study: Muna Sultana '24
I spent this past fall in Amman, Jordan with the School of International Training (SIT) Jordan Geopolitics, International Relations and the Future of the Middle East program. For 14 weeks, I traveled across Jordan and Turkey, learning Arabic and more about foreign policy in the Middle East.
When I arrived to F&M in the fall of 2020, I hoped to study Arabic and gain fluency by the time that I graduate. Unfortunately, F&M no longer offers an Arabic program so my introductory Arabic classes from my freshman year left me stranded. I decided to take my education into my own hands and study abroad in the Middle East, hoping the cultural immersion would allow me to learn Arabic at a much faster rate than my scattered online practices. Studying abroad in a non-typical location - specifically a non-European location - was incredibly daunting for me. Most of my peers were choosing to study abroad in Italy, England, or France- which are all beautiful locations but I knew it would be a completely different experience than mine.
Jordan is one of the most water-scarce locations in the world with a significantly large refugee population from Palestine, Syria, Sudan, Somalia, and other countries. My daily life was starkly different from some of my friends - instead of Art History trips to the Louvre, I was researching gender-based violence and honor killings. With that said, I am so glad that I chose to study abroad in Jordan. Living in a different country,and navigating a different culture while learning a different language allowed me to grow in unexpected ways. I was able to develop a better understanding of the effects of colonialism in the Middle East and recognize concrete impacts of foreign assistance in ways that I wouldn't be able to do in Europe.
When I first arrived at F&M in 2020, I knew I wanted to be a diplomat. Through various internships at the U.S. Department of State and other federal agencies, I gained significant experience in the United States but I longed to travel internationally and engage in cross-cultural diplomacy. Through programs such as the U.S. Department of State's Benjamin A. Gilman Scholarship and the U.S. Department of Defense David L. Boren Scholarship, I was able to turn my dreams into reality and spend my fall semester in one of the most beautiful places in the world. These scholarship programs allowed me to step into the shoes of a diplomat and set the foundation for my career.
As I get adjusted back to the U.S., I often get asked what my favorite memory of my time abroad was. And it can honestly be summed up in one day. The buzzing alarm clock woke my roommate and me up at 5:30 AM, leaving us scrambling to get ready before we had to meet our group at 6 AM. The night before, we stayed up amongst the rocks in Wadi Rum and stargazed for hours on end. I've never been able to point out constellations the way I did that night - with a silence so loud that you could hear a pin drop, we attempted to trace as many stars as Wikipedia told us existed.
We began the morning by riding camels in Wadi Rum, which is considerably more difficult than riding a horse, boasting keffiyehs (كوفية) that our program supervisor gifted us. As we traveled around the desert, I couldn't help but notice there was a sense of calmness that all of us shared, without technology and the buzz of our iPhones. We truly were enjoying the moment while it lasted, watching the sunrise on the back of our camels.
Later that day, we traveled to Aqaba, the only coastal city in Jordan, and snorkeled in the Red Sea. As someone who can't swim, this was probably the most difficult part of my study abroad experience - even more so than learning Arabic. Through the help of my incredibly supportive cohort, and some professional Jordanian scuba divers that happened to be nearby, I was able to see some of the most beautiful oceanic life under the sea, wrapping up my evening by floating in the Red Sea during sunset.
I had more life-changing experiences on that day than any other day of my life. But what truly made it incredible was the calmness that I felt, even while attempting to snorkel and not die. I didn't realize how much beauty existed in this world and to physically witness these places was such a privilege. It cultivated a fire within me to not let this be the end of my journey and to keep finding peace and solace within the beauties of the world, even when I return back to the U.S.
Before I applied for my study abroad program, I was incredibly scared of having FOMO - fear of missing out. COVID regulations have loomed over my college experience since the first day of my freshman year and F&M finally seemed to be returning back to a sense of normalcy with campus-wide events and social engagements. Did I really want to miss all of that to learn Arabic? Yes. I did. Those fears of FOMO were quickly gone when I arrived in Amman and realized the experiences I was having in Jordan would be ones I would reminisce about for the rest of my life. I was able to float in the Dead Sea, hike to the monastery in one of the seven wonders of the world, see ancient Roman ruins, and cook Jordanian food in Istanbul, Turkey. During my time in Amman, I stayed with a host family, quickly integrating into their routine and becoming a part of the family. I spent most of my time with my host mom and little sister, who took me in as their own. While I often felt homesick and missed the normalcy of F&M, my host family was always there in those moments, allowing me to create a new home in Amman.
As I begin the spring semester of my junior year back on campus, I look back at my time in Jordan and am so thankful for everything that I have learned and all of the amazing people that I have met. Studying abroad allowed me to become comfortable with being uncomfortable, learn to stand up for myself in a country where I barely spoke the language, and build a bond with strangers that quickly became family.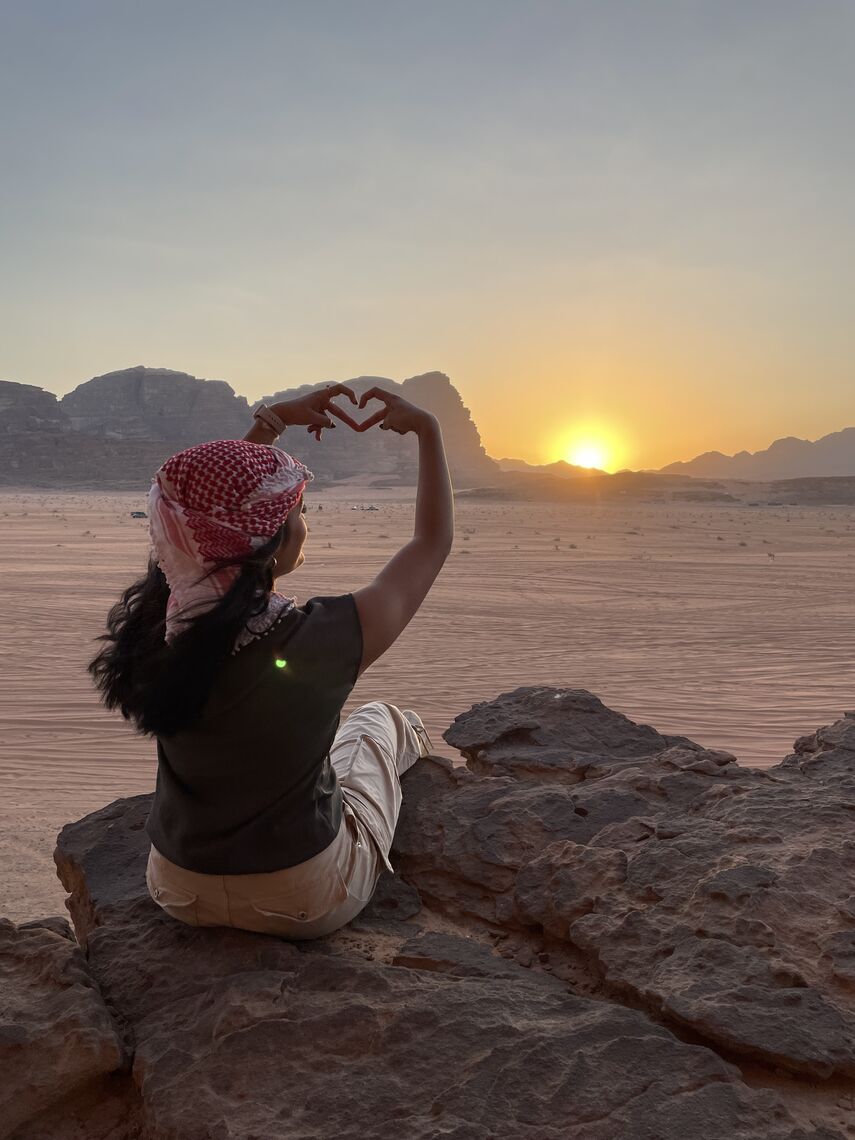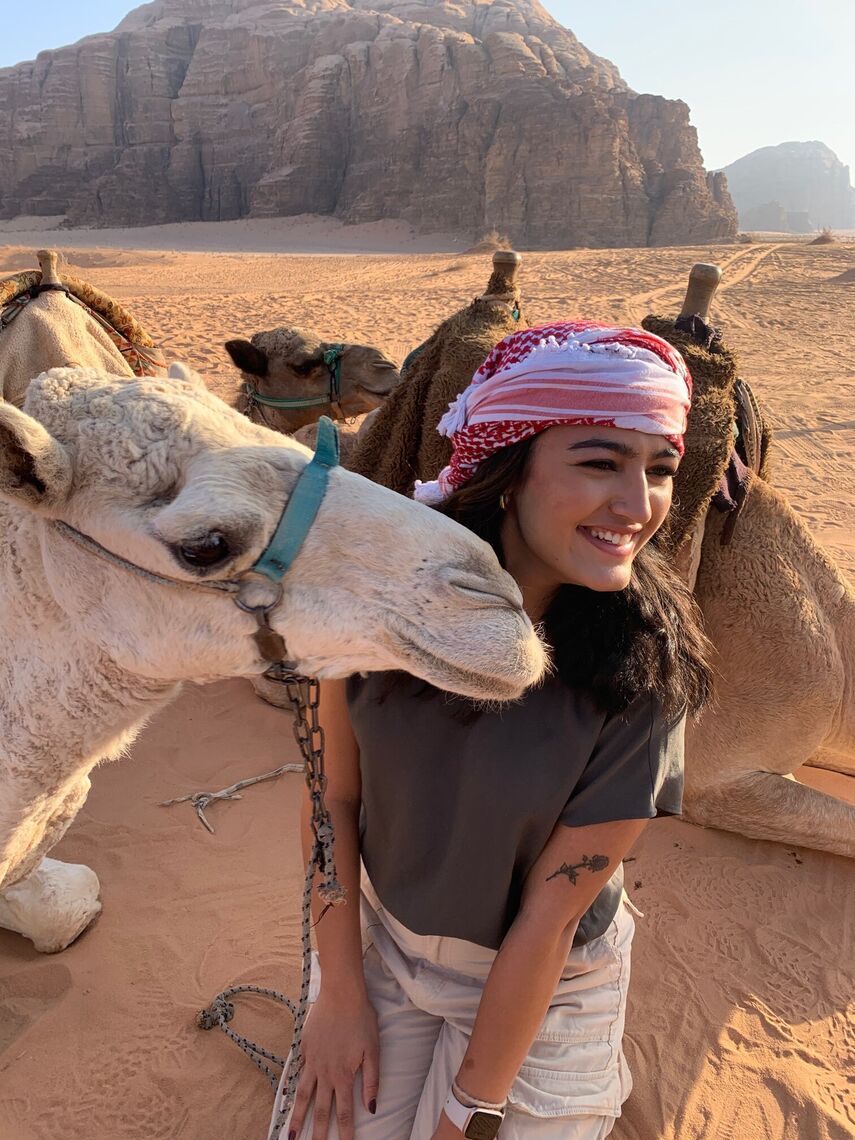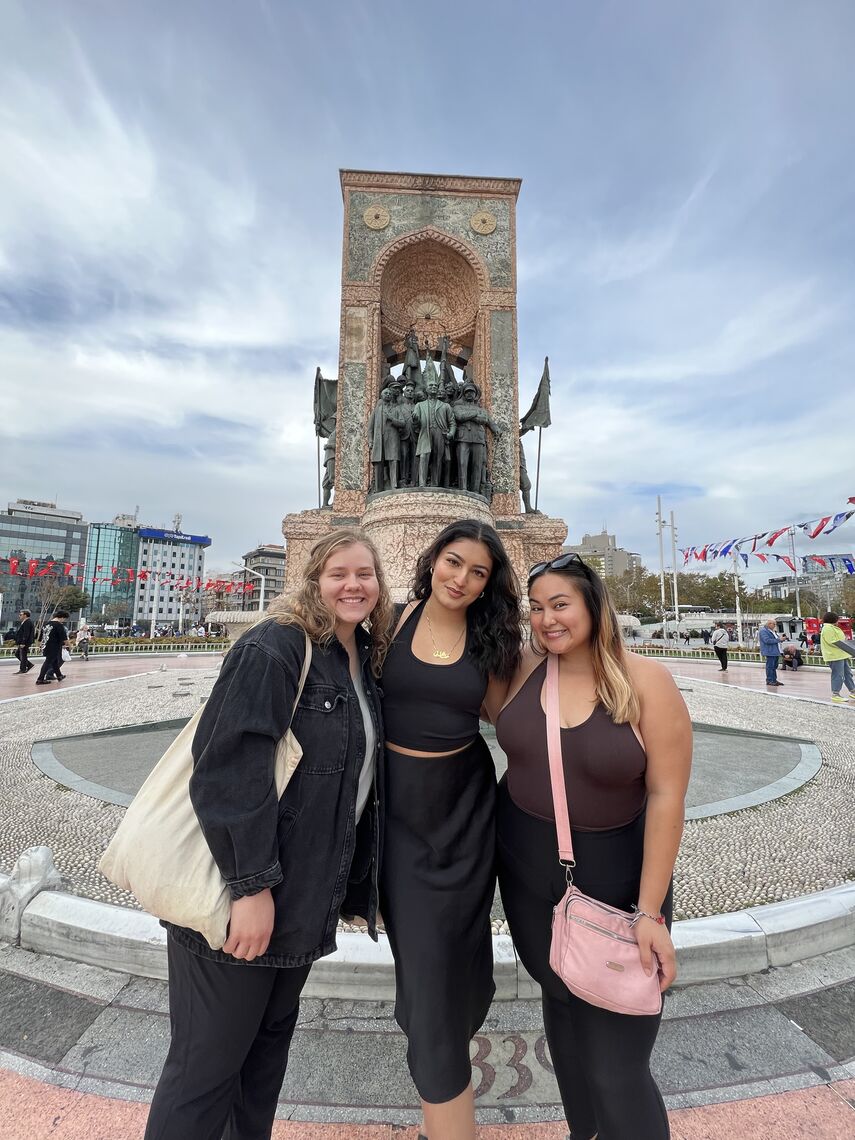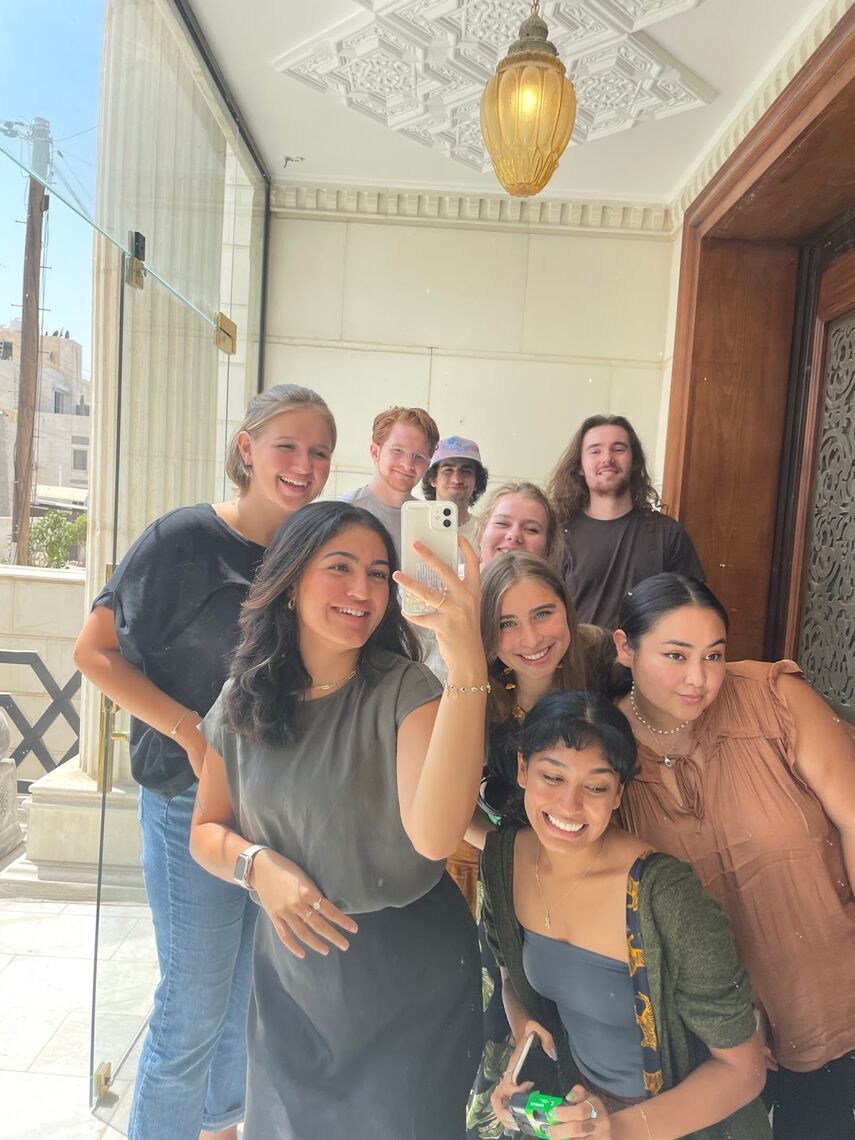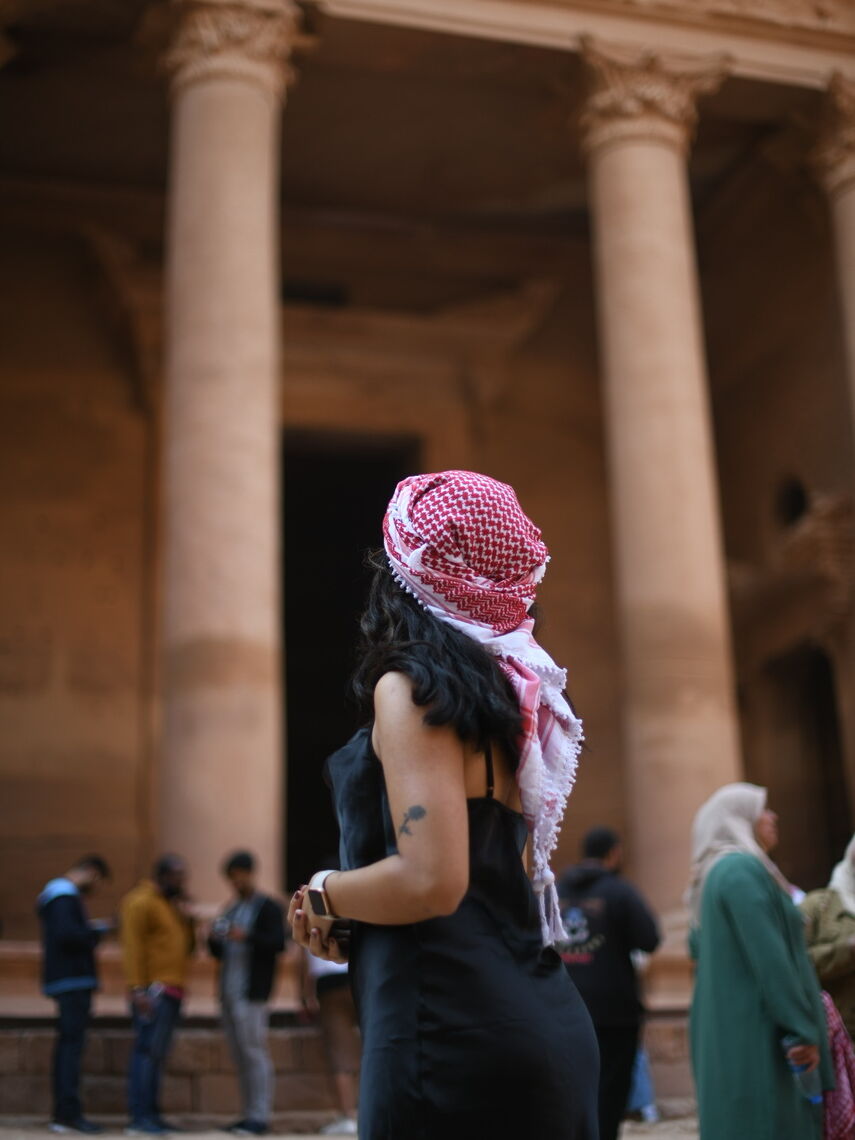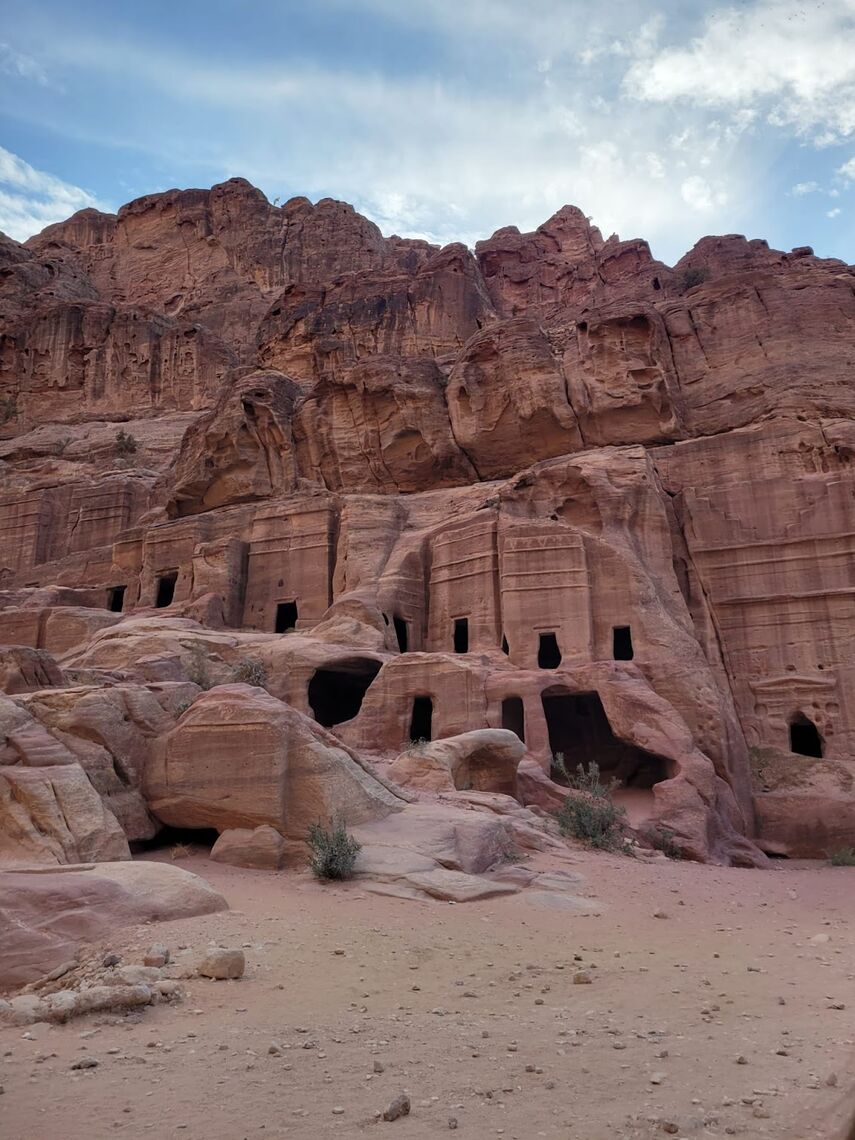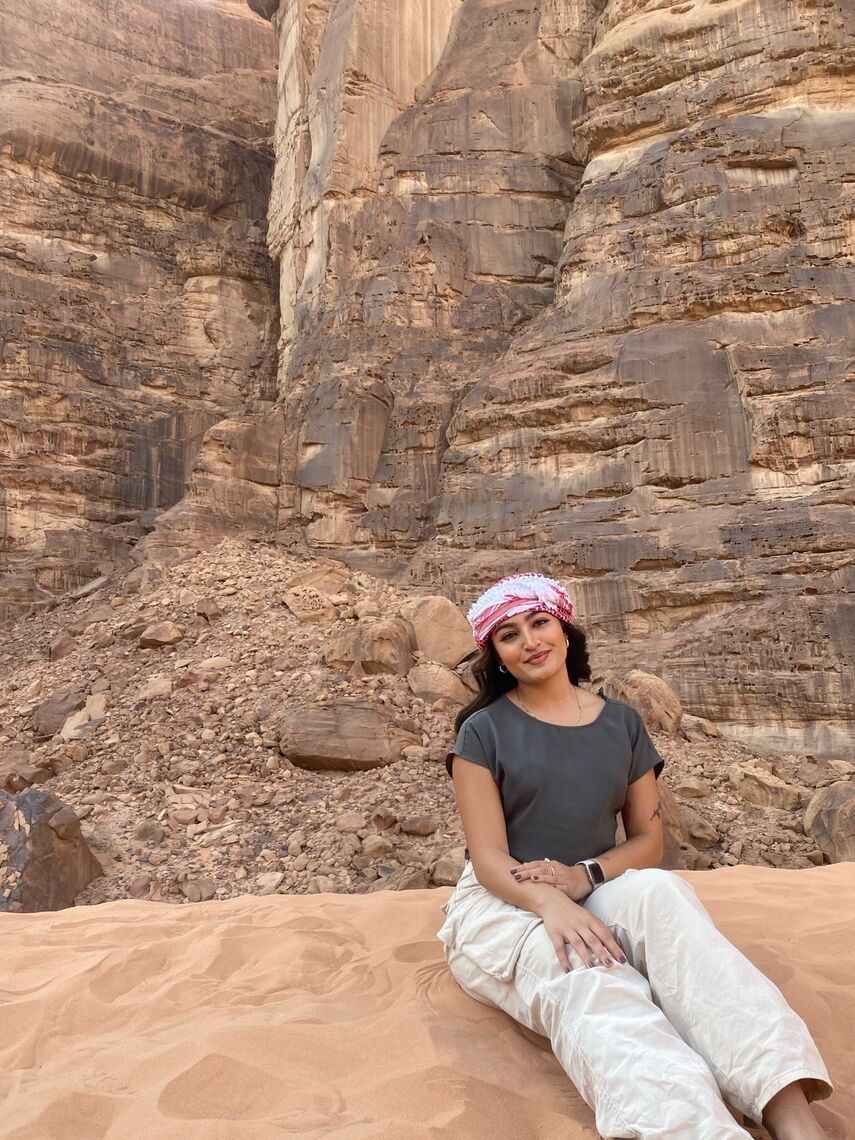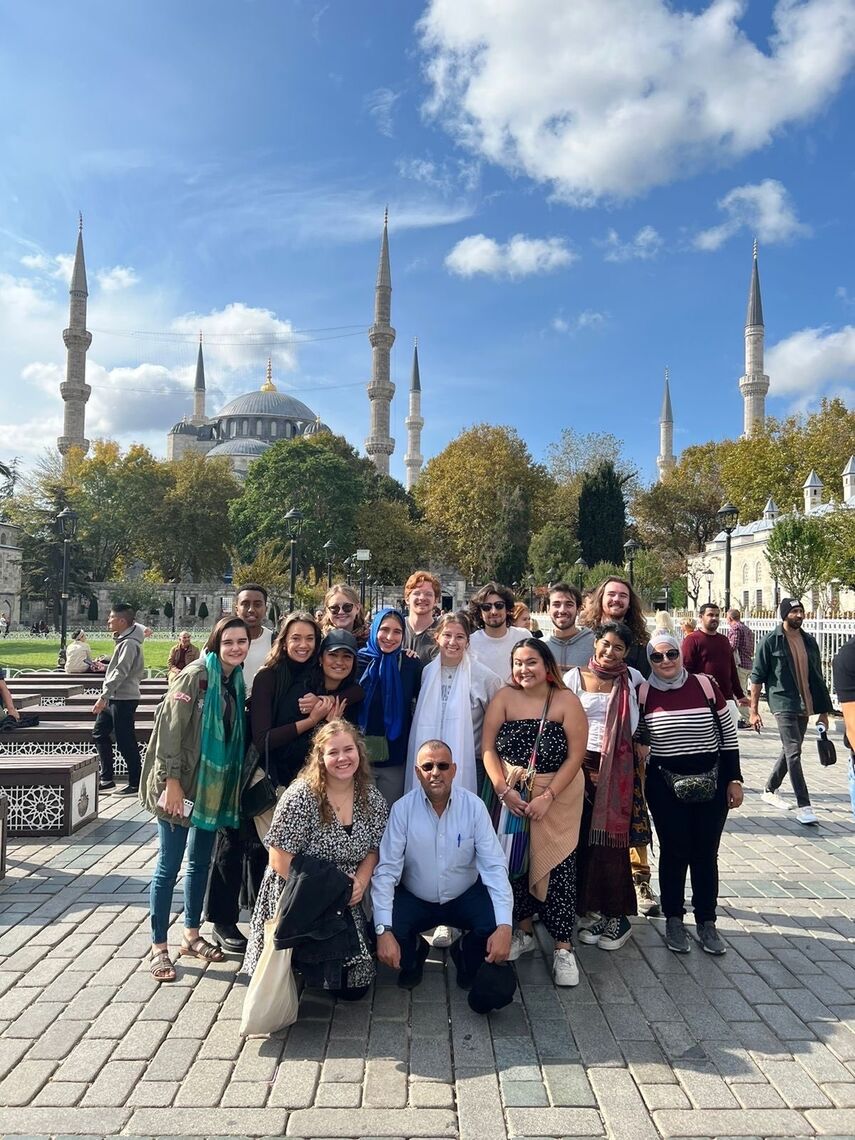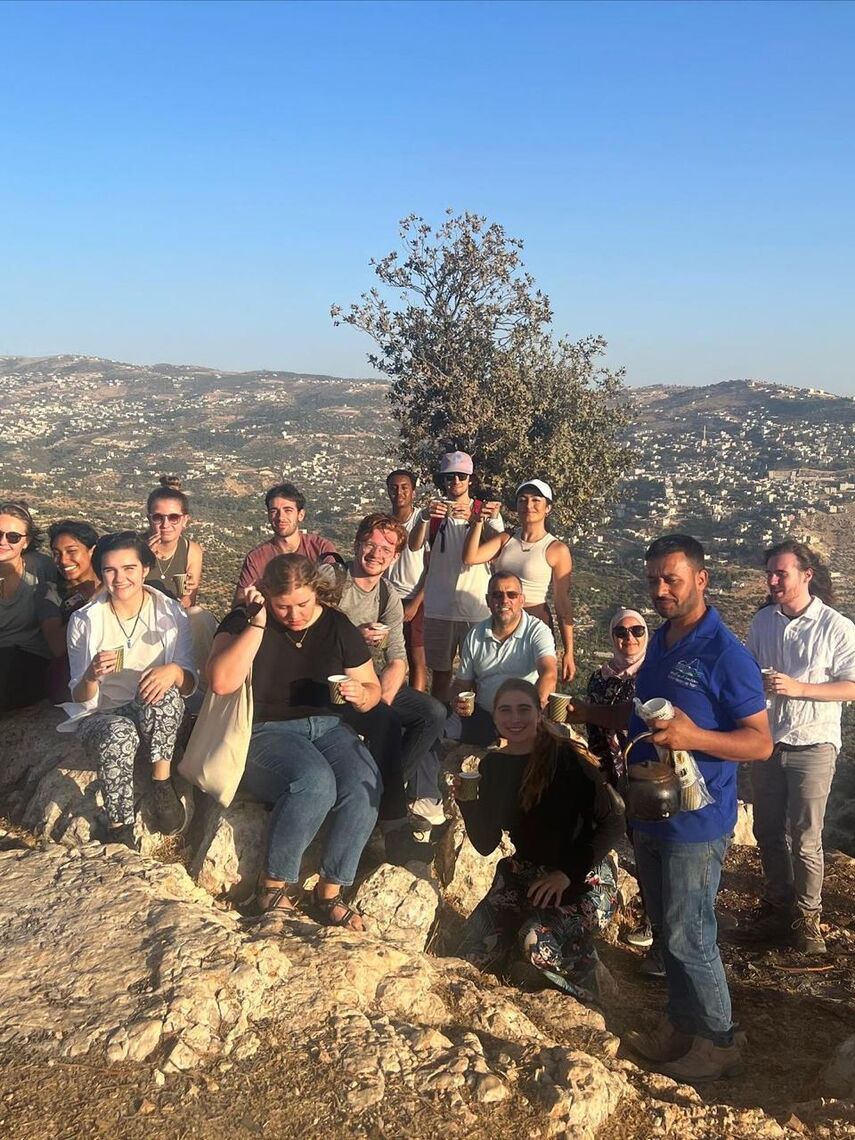 OCS Profile
Muna Sultana '24
Program: SIT Jordan: Geopolitics, International Relations, and the Future of the Middle East
Location: Amman, Jordan
Term Abroad: Fall 2022
Ware College House
Major: Joint Government and International Studies Joint Major
Minor: Women's, Gender and Sexuality Studies
Campus Affiliations: S.I.S.T.E.R.S., Diplomatic Congress, Educational Policy Committee, Alexander Hamilton Society, Ware College House Parliament, Diversity, Equity, and Inclusion Student Advisory Board, Diplomat Leader Fellow, Harwood Scholar, Office of Student Postgraduate Development
Related Articles
December 1, 2023
Faculty Awarded $1 Million in Recent Grants
As F&M students turn the final pages of the fall semester, it's important to also celebrate members of the faculty and professional staff who help create an enriching academic environment.
November 30, 2023
F&M Honors Alumni, Volunteers for Philanthropy, Service and Professional Accomplishment
More than one dozen F&M alumni were recently celebrated for the countless contributions they have made to the College and to their careers and industries.
November 27, 2023
Paleontologist in the Making
Senior Conner Minkowitz's passion for extinct creatures changed when he began studying under a retired Franklin & Marshall College paleontologist.