Actuarial Internships Predict Health, Business Risk
The Franklin & Marshall student experience doesn't stop when the academic year ends. From internships in Lancaster to travel around the world and research across the country, our students continue their quest for knowledge this summer.
Two Franklin & Marshall College seniors, the inaugural recipients of the Roy Goldman '69 Actuarial Sciences Support Fund, landed internships this summer.
As mathematics students who also study business and physics respectively, Claire Henke '23 of Brookfield, Conn., and Erik Lillegard '23 of Chicago worked with actuarial firms. Their teams included F&M alumni.
Henke was at Johns Hopkins Healthcare working with Eve Anderson '15, and Lillegard was at Risk & Regulatory Consulting working with Dave Heppen '92.
"We are so grateful to Roy and his wife, Georgia, for this fund," said Professor of Mathematics Christina Weaver. "It provides paid actuarial internships reserved exclusively for F&M students, and reimbursements for actuarial examination fees and related study materials."
The actuarial profession is not popularly known among students. Goldman, a mathematics major as an undergraduate, recalled during a presentation to students last year that he was unaware of the field until his senior year.
Henke and Lillegard, who each worked remotely, shared their experiences as interns:
How does your actuarial internship relate to your academic studies and post-graduate plans?
Henke: As a business and mathematics joint major, I have always been interested in the applications of mathematical and financial concepts to business environments. As a result, I discovered that I was interested in pursuing a career in actuarial science. This internship has allowed me to use the technical skills and finance knowledge that I built in my courses at F&M and apply them to the health care field.
Lillegard: As a mathematics and physics double major, I have always been interested in applying my mathematical and experimental analysis skills in the real world, and as a financial examinations intern with RRC, I was able to do just that. The research project that I worked on for RRC went even further in allowing me to utilize my statistical knowledge, data analysis skills, and experimental skills that I gained from math, physics and computer science courses at F&M.
How did you learn about the internship opportunity? How did you express interest in it?
Henke: I learned about this internship through Professor Weaver and the Mathematics Department. I discussed my interest with Professor Weaver, and she sent me the application from the F&M True Blue Network.
Lillegard: Late in the fall semester, I was going through my email when I came across an email from Professor Weaver of the Math Department about a virtual info panel on actuarial careers featuring F&M alum Roy Goldman '69. I registered for the panel and came out more interested in exploring a career as an actuary. The following semester … she recalled my interest in actuarial science and informed me that two internships were being offered to F&M students. Despite the official details not being released at the time, I knew I had to apply for the opportunity to connect and hopefully work alongside the F&M alumni at the two companies.
What specifically did you do in the internship?
Henke: I worked on several different projects with the Actuarial & Analytics team at JHHC. I worked on a project where I tracked different HCC prevalence from 2017 to 2022. HCCs, or Hierarchical Condition Codes, are medical codes linked to specific clinical diagnoses, utilized by Medicare to project expected risk and future annual cost of care. I analyzed trends in HCCs by looking at which HCCs have seen the largest growth, attributing growth dynamics to membership trends, etc.
Another project that I am currently working on is evaluating how the upcoming changes to a pharmacy contract will financially affect the company's different lines of business. I constructed a model to calculate the drug ingredient costs and rebates with the new contract, and then used this model with data from fiscal years 2021 and 2022 to evaluate what level of savings the new contract would bring. In addition to my projects, I have been able to network with several individuals in the actuarial and finance teams, attend stakeholder meetings, and be involved in the team's day-to-day discussions, which has given me a glimpse into the life of an actuary at JHHC.
"A rigorous academic environment, comprehensive financial aid, and beautiful integration into Lancaster made [F&M] an easy decision for me."
– Erik Lillegard

Lillegard: Insurance companies are rated on numerous different scales by numerous agencies such as A.M Best, Moody, and Finch. Solvency is one of the factors that is incorporated in each company's ranking. There are numerous ways to look at the solvency of a company, two of which are RBC (Risk-Based Capital) and IRIS (Insurance Regulatory Information System) ratios 11 and 12 which look at 1- and 2-year reserve development. The project that I am working on with RRC is tasked with finding correlations between the RBC and IRIS tools. Finding these correlations required analyzing over 4,000 P&C (property and causalty) companies' RBC, IRIS, and annual statement data to recognize and create patterns that would prove that change in RBC meant a certain change in IRIS or vice versa. Finding these correlations will allow for the easier understanding of the solvency of a company in addition to being able to better predict a company's future standing.
How did you find out about F&M? What made you apply?
Henke: I found out about F&M from my college counselor in high school. I knew that I wanted to attend a small college, as I appreciated being part of a tight-knit academic community during high school. I was also interested in F&M's liberal arts model where I could explore several disciplines of study during my time at college. I ended up touring the college during my senior year and fell in love with the college and the surrounding city of Lancaster, which is what ultimately pushed me to apply and attend F&M.
Lillegard: I wanted a more personalized education and being able to build my education around my wide interests was important. This culminated in me finding F&M and its dual-degree engineering program, which would allow for me to explore prior to committing to engineering. A rigorous academic environment, comprehensive financial aid, and beautiful integration into Lancaster made it an easy decision for me.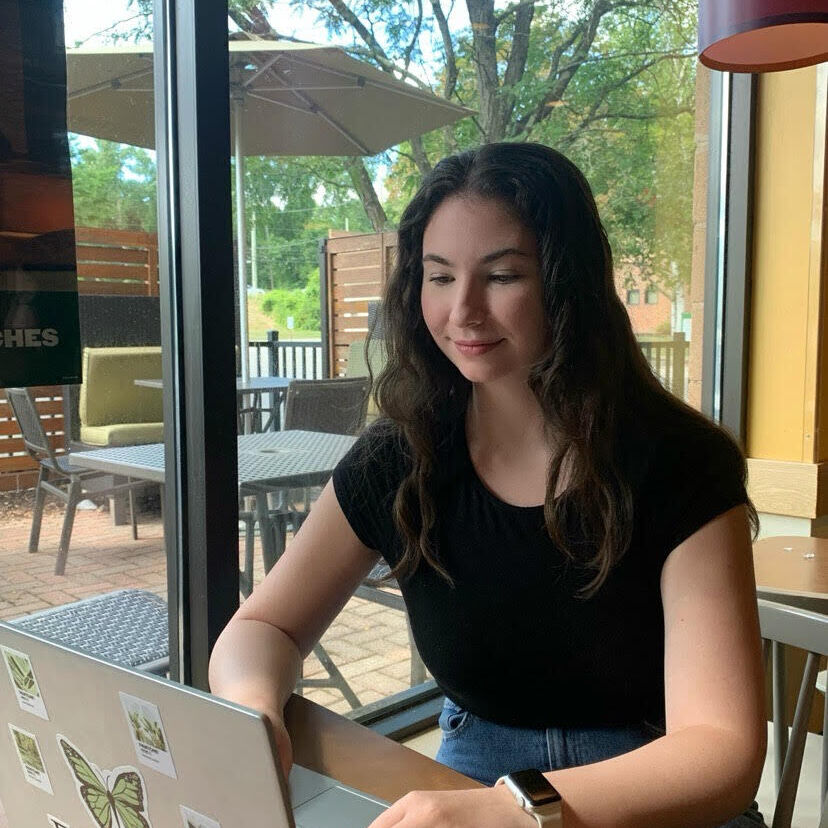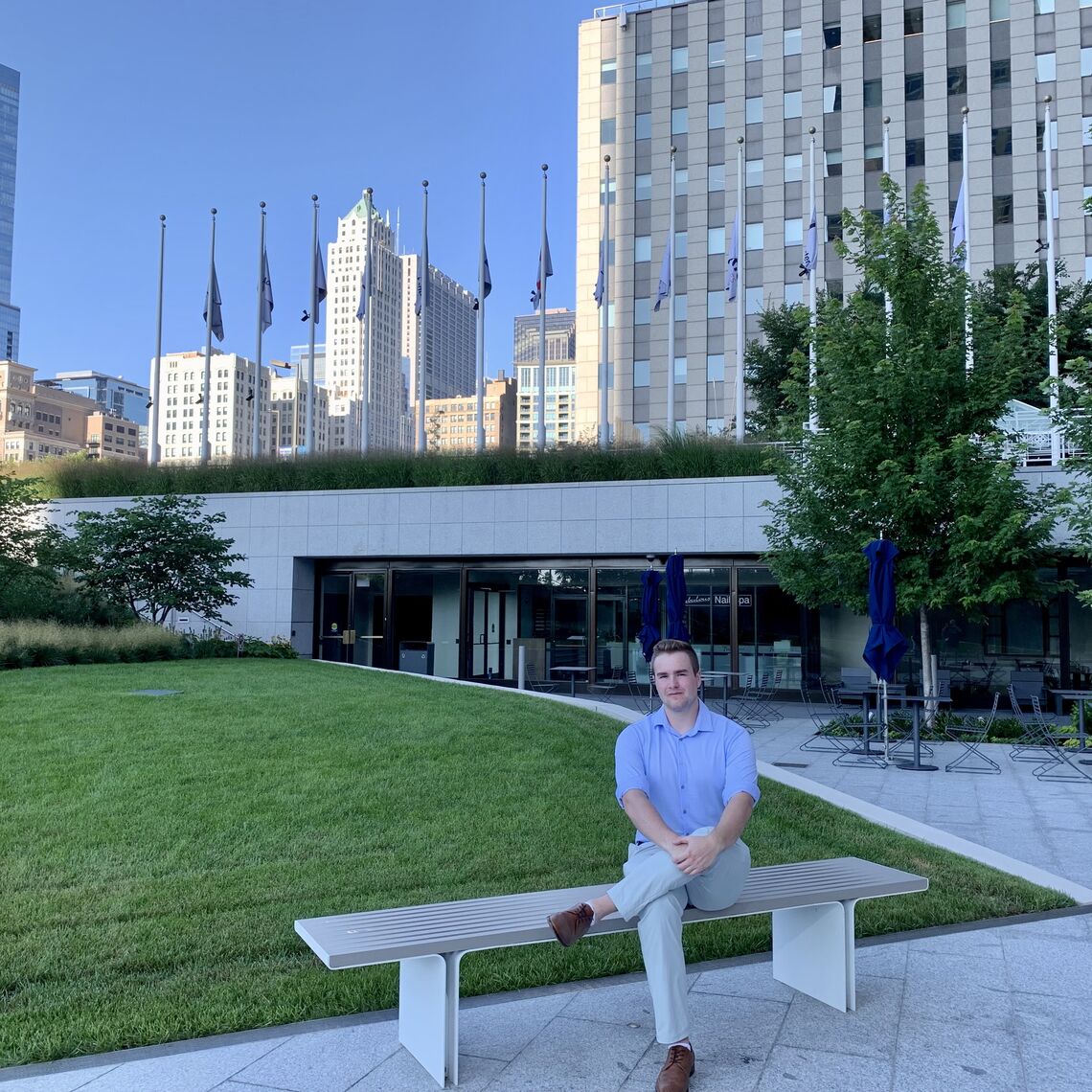 Related Articles
October 20, 2023
Wrestler Pins Post-Grad Career Thanks to F&M Mentor
Wrestling captain Noah Fox excels on and off the mat, thanks in part to guidance from his True Blue mentor. "This program has helped me jump-start my career and secure my dream job as a software engineer," Fox said.
October 10, 2023
Sophomore Explores Animal Behavior and Builds Alumni Connections at Bergen County Zoo
Sophomore Lauren Velazquez spent her summer learning about animal behavior and connecting with F&M alumni during an internship at the Bergen County Zoo in New Jersey.
October 6, 2023
Sociology Student Takes Action Against Human Trafficking
Sophomore Gubat Abdullaev spent the summer in Sweden researching the human-trafficking industry and presenting his findings to the Danish Institute for Study Abroad.