F&M Alumni Contribute to Thriving Community in Lancaster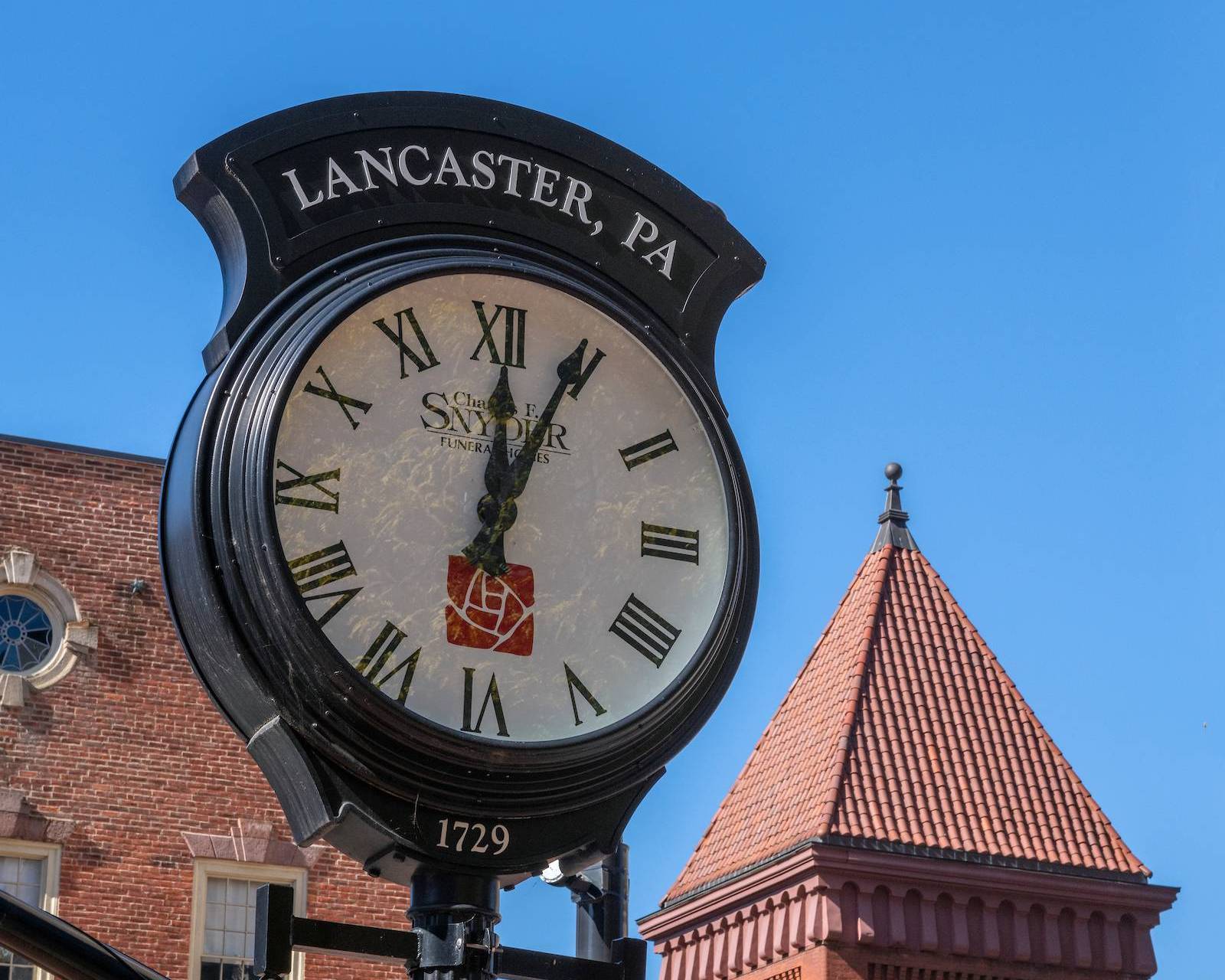 This week, F&M alumni are returning to campus for True Blue Weekend, and some won't have far to travel. Many Diplomats choose to stay in Lancaster after graduating or move back after living elsewhere, thanks to the city's strong community and career opportunities.
Many alumni began building connections in Lancaster during their time as students. Douglas Smith '09 spent two years after graduating as the manager of a local farmer's market after conducting research on food insecurity in the community as a Hackman scholar.
"During that time as a market manager, I really developed a fondness for the city," Smith said. "I just made so many good friends and felt like the community here was really vibrant, strong and collaborative."
Living and working in Lancaster also gave him a "sense of what a city needs to be equitable for all its residents," Smith said, and motivated him to pursue a master's degree in urban and regional planning at the University of Michigan. He is now the chief planner for the City of Lancaster.
Peter Barber '90 started his business, Two Dudes Painting Co., while still a student at F&M. Although he had grown up in the area, he said his business allowed him to connect with Lancaster residents in a new way.
"As we started doing business, we really started to understand Lancaster in a different way and really started to value how great it is," Barber said. He knew it was where he wanted to stay. "When I thought about the kind of community I would move to, I realized I would be looking for a community that's exactly like Lancaster."
F&M alumni are eager to give back to Lancaster through careers in public service or by volunteering with local nonprofits.
Isabel Wong '22 began using her major in public health to make a difference in Lancaster even before she had graduated, organizing citywide vaccine clinics during an internship with Patients R Waiting, a nonprofit focused on eliminating health disparities and increasing diversity in medicine.
"This immersive work experience allowed me to work with an organization that has already done so much to help the Lancaster community, and I was grateful to play a part in their work to help improve the health of the city and its residents," said Wong, who now works as a health officer for the City of Lancaster.
Emily Wilson '11 noted that the abundance of nonprofits in the area makes it easy to give back. She spent three years serving on the board of The Common Wheel, a nonprofit bicycle shop, and still supports them as a volunteer.
Volunteering also helped her reconnect with Lancaster when she moved back after several years in Idaho. "I stumbled into The Common Wheel after I'd been back for about a year, and I found after I started volunteering, it really opened up my community here," said Wilson, research lab manager and technician at F&M.
For Barber, giving back goes hand-in-hand with his role as a local business owner. Over the years, he's been involved with the Lancaster Chamber of Commerce, the Lancaster City Alliance, and a neighborhood organization, SoWe, dedicated to promoting the southwest quadrant of the city where his business is located.
"What's fulfilling is seeing how we've been able to impact the lives of our employees, and also being able to leverage the business to make positive impacts and model ethical and sustainable business practices," Barber said.
As for advice to current students, alumni say it is never too early for F&M students to get involved in the broader Lancaster community—and that doing so can help students gain experience and form relationships that will help them launch their careers.
"I would encourage students who have identified what they want to work on to find out who's doing that in Lancaster, because there's almost certainly someone here that you could get connected with," Smith said. "Lancaster is a very open and collaborative community, so there tends to be a lot of opportunity for people."
Related Articles
November 30, 2023
F&M Honors Alumni, Volunteers for Philanthropy, Service and Professional Accomplishment
More than one dozen F&M alumni were recently celebrated for the countless contributions they have made to the College and to their careers and industries.
November 21, 2023
60 Years After JFK's Death, Alumni Author Finds Missing Link
Was the star of NASA's first female astronaut program linked to the assassination of JFK? "A Woman I Know," by filmmaker turned author Mary Haverstick '82, searches for the truth.
November 16, 2023
Young Alum Shines Light on LGTBQ Global Rights
Erin Hallenbeck's Franklin & Marshall degree has taken her as far as the U.K. and the Netherlands. But today, the 2017 grad is making a global impact right from campus.