Alumni Gifts Support Black Cultural Center
"Place can matter."
H. Art Taylor, Esq., '80 is a firm believer in that principle. It's the motivation for Taylor and his wife Yolanda's recent pledge toward Franklin & Marshall's Black Cultural Center renovations.
The Center is run and maintained by the Black Student Union and the Office of Multicultural Affairs. The building is home to Thanksgiving dinners, Kwanza celebrations, cookouts and various student group meetings.
"Our feeling was that place can matter," said Taylor, president and CEO of BBB Wise Giving Alliance and F&M Board of Trustees member. "We thought, wouldn't it be great for us to make a lead gift on the renovations so that other alumni might also be inspired to contribute?"
Among those contributing alumni are Dr. Lonnie Fuller '84 and Dr. Cherise Hamblin Murphy '03.
"I was looking for a way to give back to the College that would serve as a visible sign that African Americans contribute meaningfully to F&M," said Fuller. "Too often, African Americans are viewed as being helped. Hopefully, African American alumni will fund the complete project and it will stand as a visible reminder to the African American students and the rest of the F&M community that we also give."
"I spent a lot of time at the Black Cultural Center. It was pretty much the hub of the Black experience at F&M," said Murphy, a full time OB-GYN and founder and president of Patients R Waiting, a non-profit organization dedicated to eliminating health disparities by increasing diversity in medicine.
Murphy, a member of the African American Alumni Council, saw the pivotal role the Center played during her time as the vice president for the Black Student Union.
"The amount of minority students on campus had increased significantly and the house was still the only resource as far as a meeting space. The number of student groups that were meeting at the Black Cultural Center was significant," Murphy said.
As the Center's activities have increased, so have its features. A series of renovations beginning in 2016 have helped transform the 19th century brick row home into a more modern, accessible space.
A refinished basement and third floor provide expanded space to gather and study. An expanded porch creates a welcoming outdoor space for events like the Black Student Union's annual fall cookout. An upgraded kitchen makes room for dinners like the African Caribbean Association's "Taste of Africa" cooking demonstration, complete with Ethiopian sambusas and Nigerian meat pies.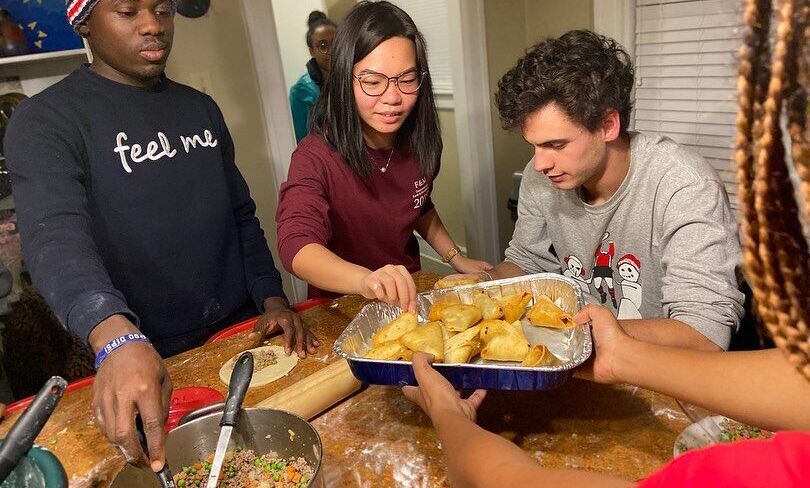 Other projects include refinished floors, upgrades to the building's balustrade stairs, fresh paint, new furniture, new windows and upgraded HVAC.
"Yolanda and I had a desire for Black students in particular to feel welcome on the campus, and involved," Taylor said. "Our hope was that students would feel that there are people out there who care about them... and that Franklin & Marshall is their home."
The College has changed since Taylor's time on campus – and to him, that's a good thing.
"Franklin & Marshall is a very different place than when I was a student. But the world is a very different place, too. F&M has always attracted highly talented students who added substantially to the campus experience, but more students today are coming with greater preparation for the rigorous academic program—the College aggressively recruited them for all of those reasons," Taylor said.
"Now that we have them, it's really important that they feel included and embraced as members of the campus community. I know that there are many faculty, students and administrators of the college who want that as well," he added. "We have to continue to work together to make that more of a reality. We hope our gift will be seen as a small step toward achieving that goal."
Our feeling was that place can matter. We thought, wouldn't it be great for us to make a lead gift on the renovations so that other alumni might also be inspired to contribute?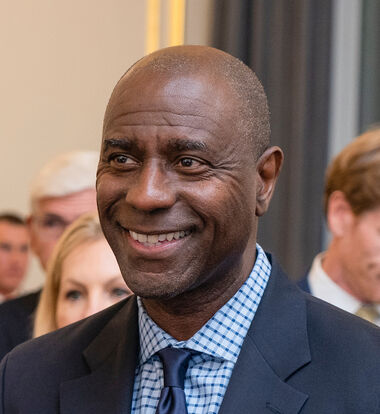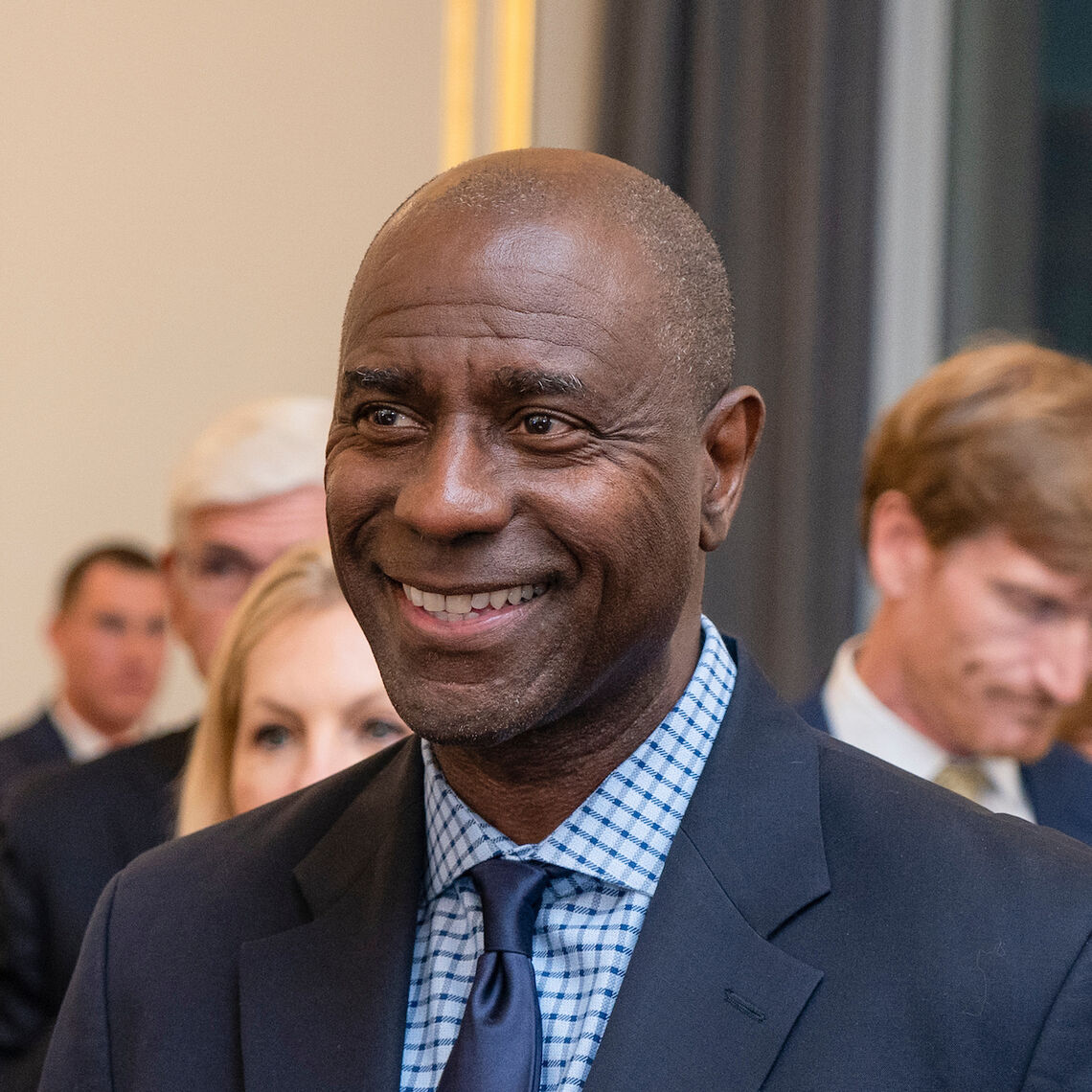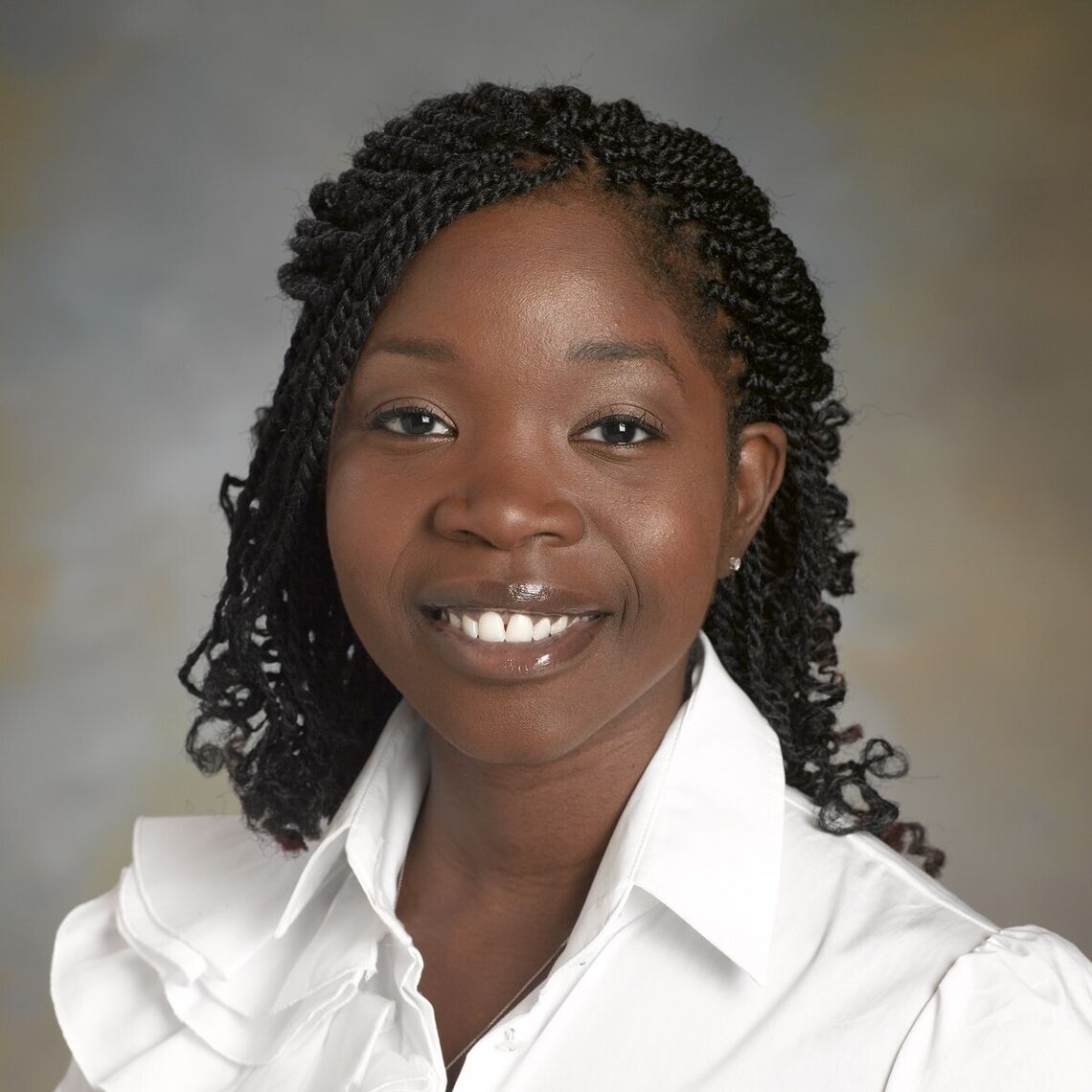 Related Articles
November 30, 2023
F&M Honors Alumni, Volunteers for Philanthropy, Service and Professional Accomplishment
More than one dozen F&M alumni were recently celebrated for the countless contributions they have made to the College and to their careers and industries.
November 21, 2023
60 Years After JFK's Death, Alumni Author Finds Missing Link
Was the star of NASA's first female astronaut program linked to the assassination of JFK? "A Woman I Know," by filmmaker turned author Mary Haverstick '82, searches for the truth.
November 16, 2023
Young Alum Shines Light on LGTBQ Global Rights
Erin Hallenbeck's Franklin & Marshall degree has taken her as far as the U.K. and the Netherlands. But today, the 2017 grad is making a global impact right from campus.