Award-Winning Student Artist Finds Inspiration in Work from her Childhood
Franklin & Marshall College's monthlong student art exhibition came to a close Feb. 28 with a celebration of the student artists during which the exhibition benefactors presented an F&M senior with the best-in-show prize.
The inaugural Winter72 Student Art Show, sponsored by F&M's Department of Art, Art History and Film and made possible with financial support from Doug Winter '72 and his wife, Bonnie, was held in the Susan and Benjamin Winter Visual Arts Center.
The top prize was awarded to Therese Watkins '23 for her work "Tigers II." She credits the inspiration for the piece to Associate Professor of Art John Holmgren and his "Intro to Printmaking" class. Holmgren assigned Watkins and her fellow students to create etchings that featured a self-portrait and a landscape.
"As someone who doesn't particularly enjoy making self-portraits, I started by choosing a very comforting picture of myself napping with my cat, Ellie — she is the real star of the piece," Watkins said. The studio art and classics major added to the landscape a tracing of a drawing of tigers she created as a child.
"I'm grateful and surprised," Watkins said. "It was an honor to be awarded this prize at the first Winter72 show among such talented artists, and I was amazed at the impression my little etching made and how people had a real curiosity and connection to it in a show full of beautiful work."
Salina Mayloni Almanzar-Oree '13, a visual artist, educator and writer based in Lancaster, served as exhibition judge. Almanzar-Oree teaches art and design at Drexel University, is a teaching artist with Lancaster Public Art's Culliton Park project, and is co-facilitator of the Latino Empowerment Project in Lancaster.
Almanzar-Oree said she was drawn to Watkins' adept handling of the media in which she chose to work. "Drypoint etching is difficult, and to create nuanced layers and depth like Therese did is phenomenal," they said. "I really loved the use of her childhood drawings over the sleeping self-portrait, the way the blanket mimics the hills in the background, and the small, intimate scale."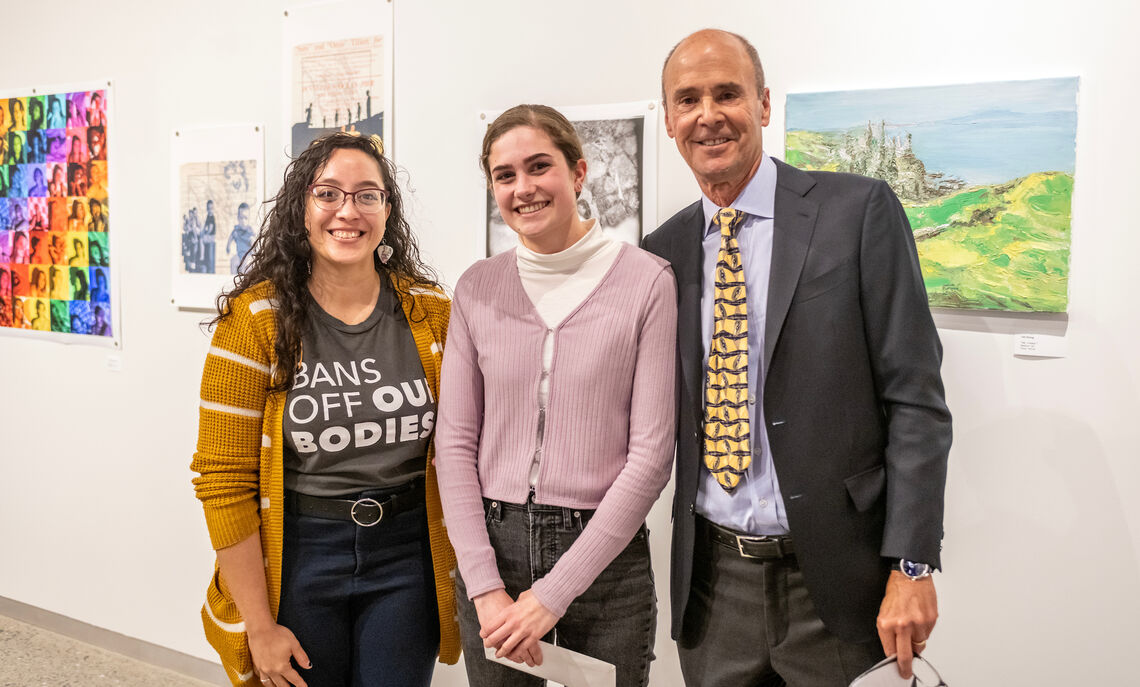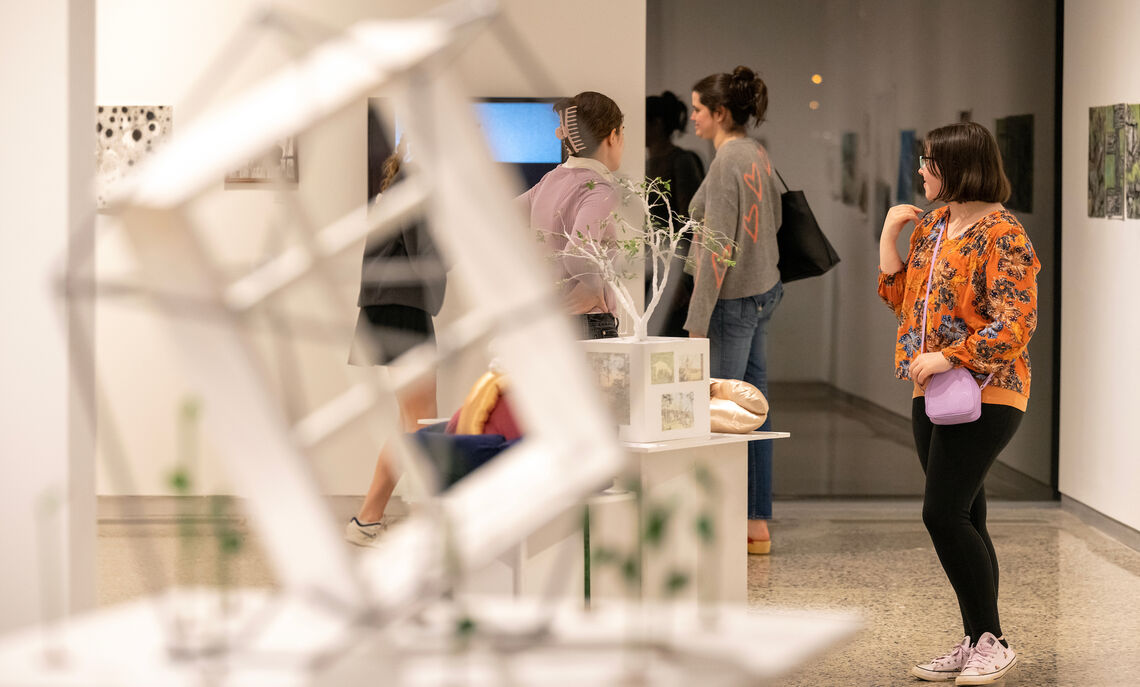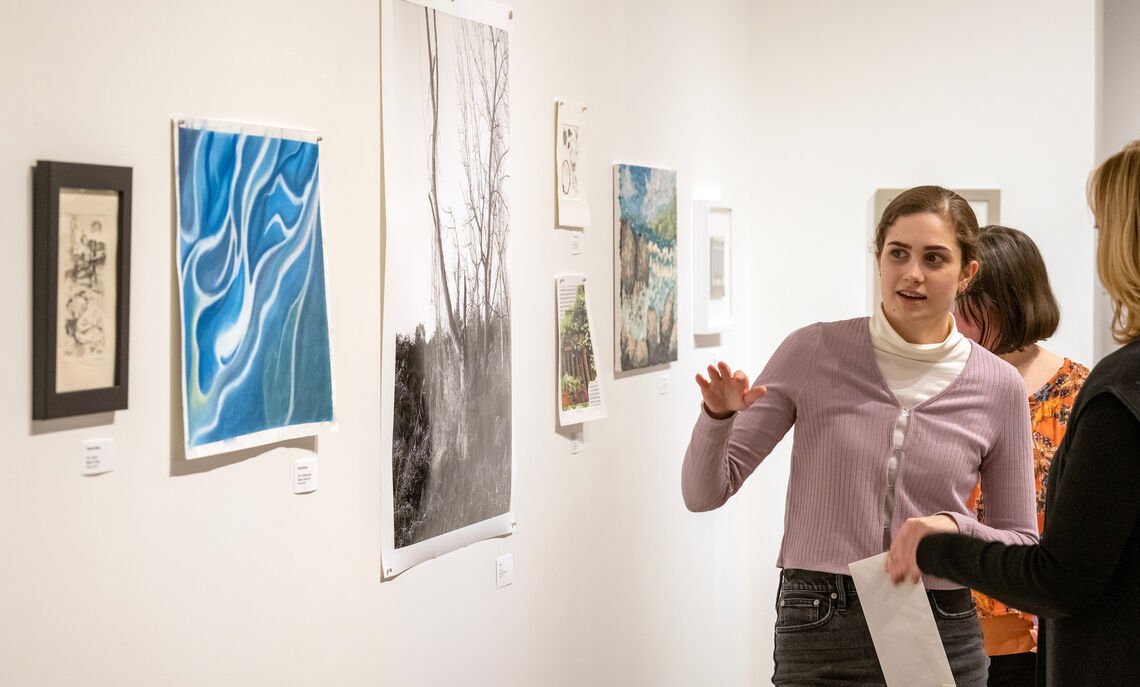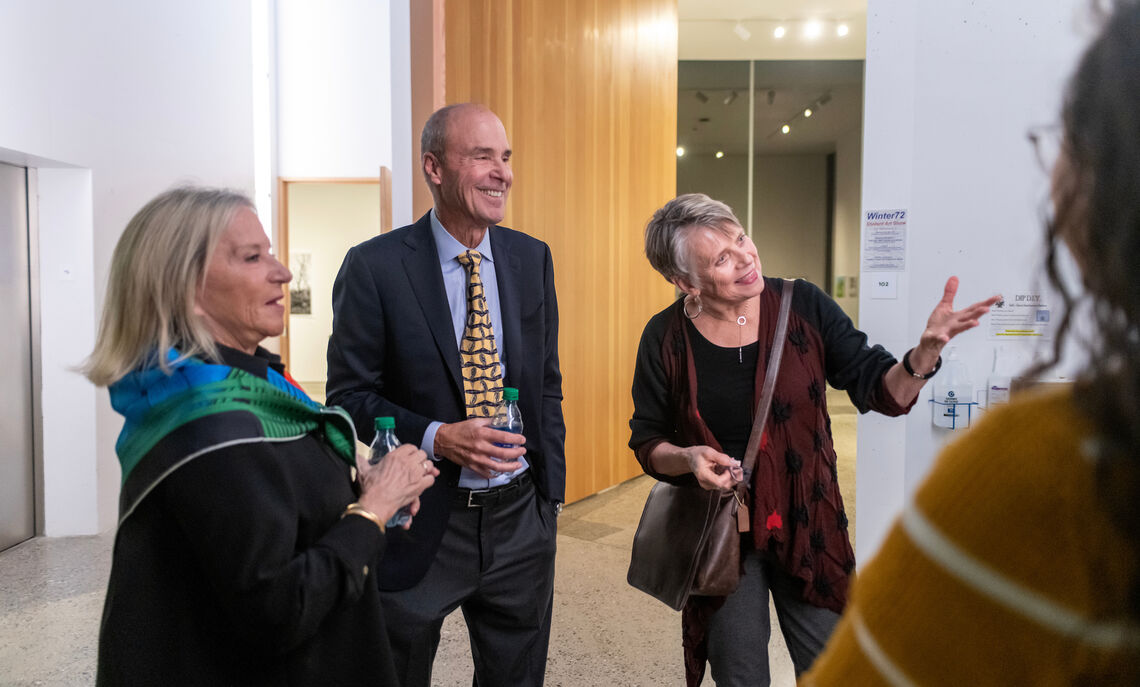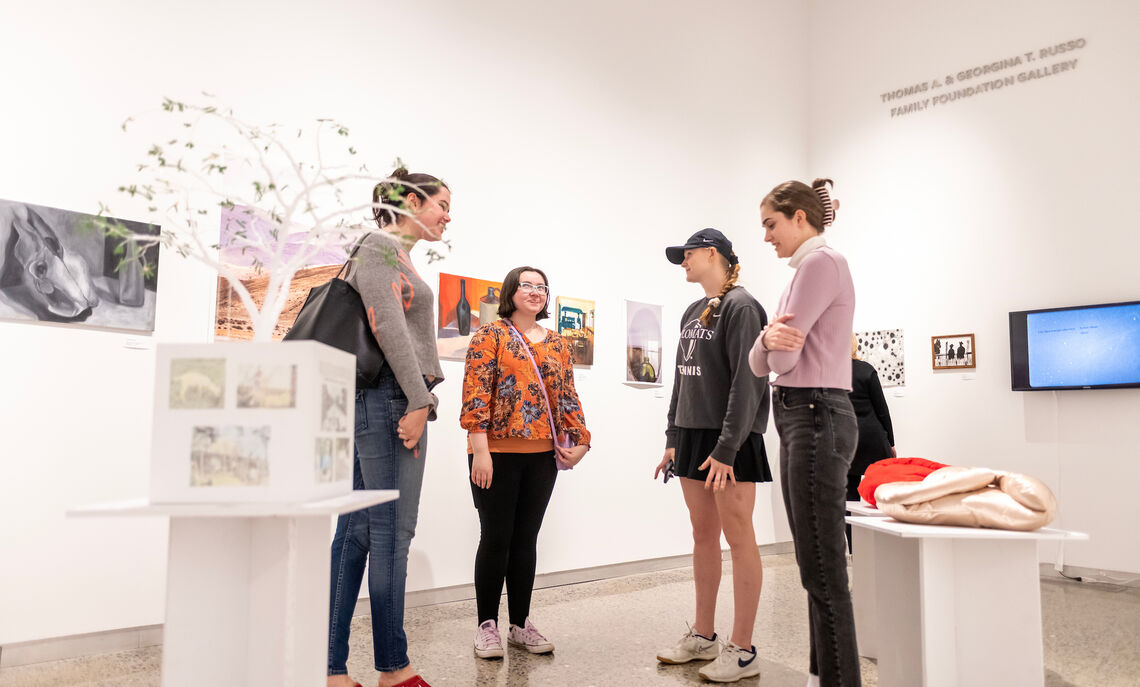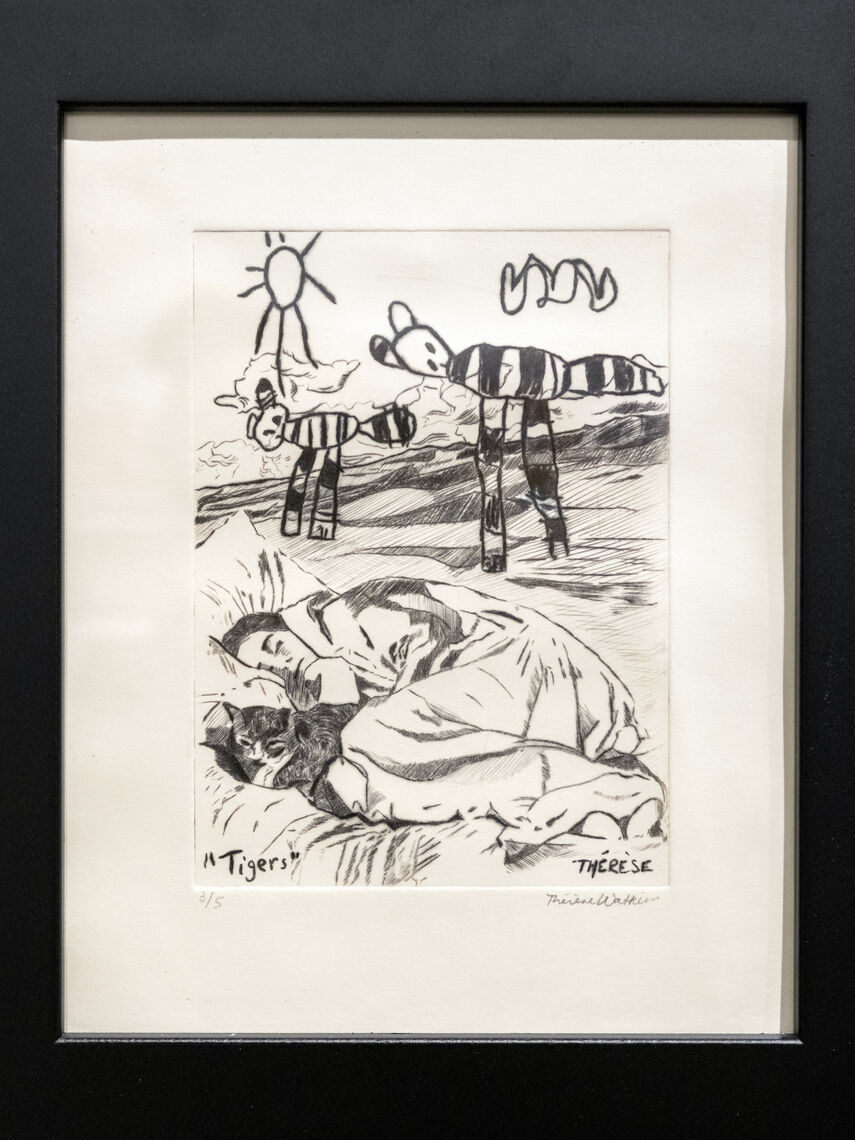 Therese Watkins' award-winning etching, "Tigers II." Watkins said "the image of myself sleeping in the lower portion of the design kept reminding me of Francisco Goya's The Sleep of Reason Produces Monsters, so I took that as inspiration for the rest and traced a real drawing of tigers that I did as a toddler onto the landscape to achieve the dreamy and childlike effect."
Related Articles
September 6, 2023
Phillips Museum Showcases Fall Exhibitions
Unveiled this week, the newest slate of exhibitions at the Phillips Museum of Art explores nature, place and memory.
August 4, 2023
Young Alum Startup Merges Art and Economics
Mark Marotta '21 launched Amparo in his senior year at F&M, a web platform for emerging and established fine artists to display original paintings in a virtual stage setting.
June 1, 2023
From Passion to Podcast
Rising senior Mia Gwirtzman has always been an artist. But after a semester at Franklin & Marshall College, she began to realize the broader implications of art. Did you know F&M students can rent podcast recording kits? Mia Gwirtzman '24 records podcast research about public health at London's Wellcome Collection.