Career Boot Camp Helps Future Grads Find Footing
Franklin & Marshall graduates quickly find their footing in the workforce, thanks in part to robust career training that complements their liberal arts education.
Within six months after graduation, 95% of F&M's 2022 graduates were either employed or continuing their education. This is notably higher than the national average, which is typically around 85%. Explore F&M Class of 2022 outcomes by career field and graduate school.
Prior to graduation, students have the chance to prepare for the workforce or further studies through immersive programs led by F&M's Office of Student & Post-Graduate Development (OSPGD).
In October, dozens of seniors participated in live job interviews with F&M faculty and staff to receive real-time feedback, part of OSPGD's popular "Senior Boot Camp" program, held during fall break.
"What surprised me most about Senior Boot Camp was how much I learned in the mock interviews, especially in regard to specific areas that I could improve on," said Samuel Ossa Rodriguez, a senior English literature major from Lancaster.
Equally important is the confidence to leverage an F&M degree in a variety of career fields.
"F&M has served as the perfect environment to meet people with whom I share passions and interests, whether with students or professors. Getting to know these individuals and spending quality time with them gave me clarity in knowing what I wanted to pursue after graduation," he said.
Ossa Rodriguez hopes to work in higher education, potentially as a professor.
F&M senior Julia Michel says she is poised to pursue a career in environmental law, thanks to the combination of academics and career training she has experienced at the College.
"F&M has prepared me through my course material, which focuses on the type of law I would eventually like to pursue. The College has also helped me gather the proper materials together to ensure a well-prepared application as well as important interview skills," said Michel, of New York City.
Beyond the Boot Camp program, OSPGD also offers free headshots for LinkedIn, a free "career closet" full of gently used professional clothing, and multiple workshops focused on networking, job searching, professional etiquette and employer visits. Other key offerings include job and internship fairs, individual advising and private interview rooms.
Learn more about Success Beyond F&M.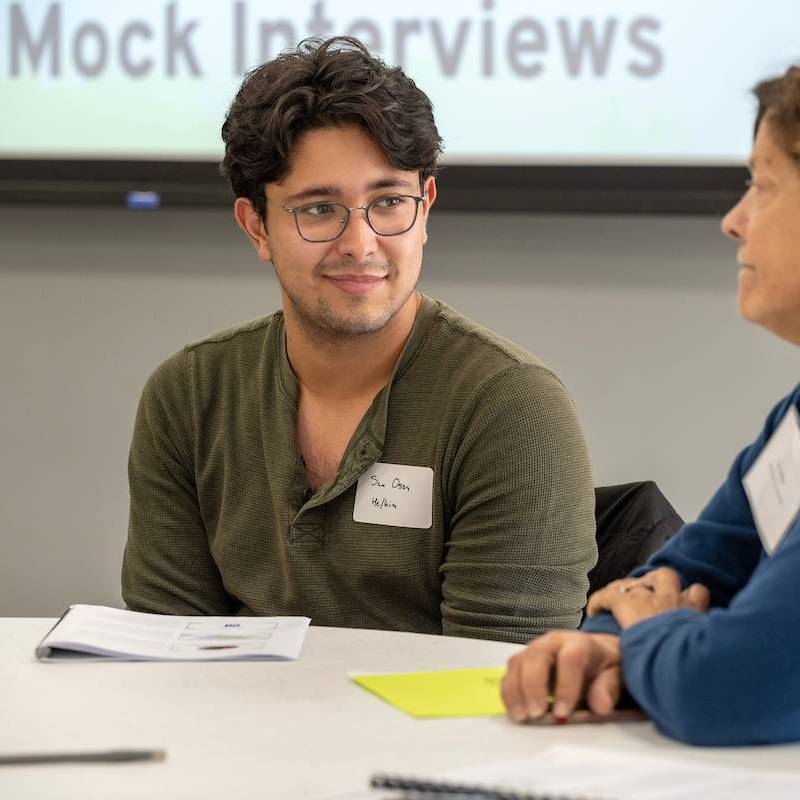 Samuel Ossa Rodriguez '24
Hometown: Lancaster, Pa.
Major: English literature
Activities on campus: Writing Center tutor; pool player
Post-college plans: Pursue a master's degree in philosophy
Why did you choose F&M? Many of my high school mentors also went to F&M and highly recommended it – they were not wrong!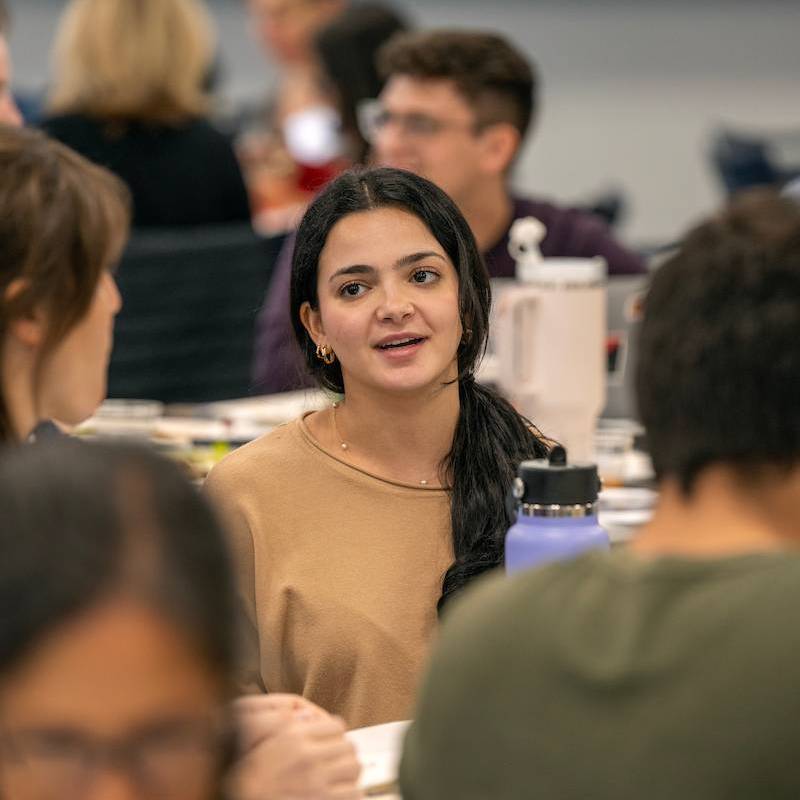 Julia Michel '24
Hometown: New York City
Major: Business, organizations and society and public policy joint major
Activities on campus: Chi Omega sorority
Post-college plans: I plan on taking a few years to work and gain professional experience before going to law school.
Why did you choose F&M? I chose F&M because of the class sizes, resources they provide for learning and OSPGD.
Related Articles
December 1, 2023
Faculty Awarded $1 Million in Recent Grants
As F&M students turn the final pages of the fall semester, it's important to also celebrate members of the faculty and professional staff who help create an enriching academic environment.
November 7, 2023
Post-Soviet Memories Shaped Professor's Path
F&M Professor of Economics Yeva Nersisyan was just a child in Armenia when the Soviet Union collapsed, but the following turmoil shaped her life's work. She'll discuss Modern Money Theory at a Nov. 9 Common Hour lecture.
September 5, 2023
Common Hour Returns with New Format
Common Hour begins Sept. 7 and will resume weekly with the addition of a new Campus Hour program.