Class of 2023 Celebrates With Lux et Lex Walk
Franklin & Marshall's Class of 2023 joined together for one last journey around the pathways of campus during the Lux et Lex walk May 12.
The walk began at the College's Alumni Sports & Fitness Center and concluded at Steinman College Center after students passed under the Lux et Lex arch over Klauder-Apple Walkway.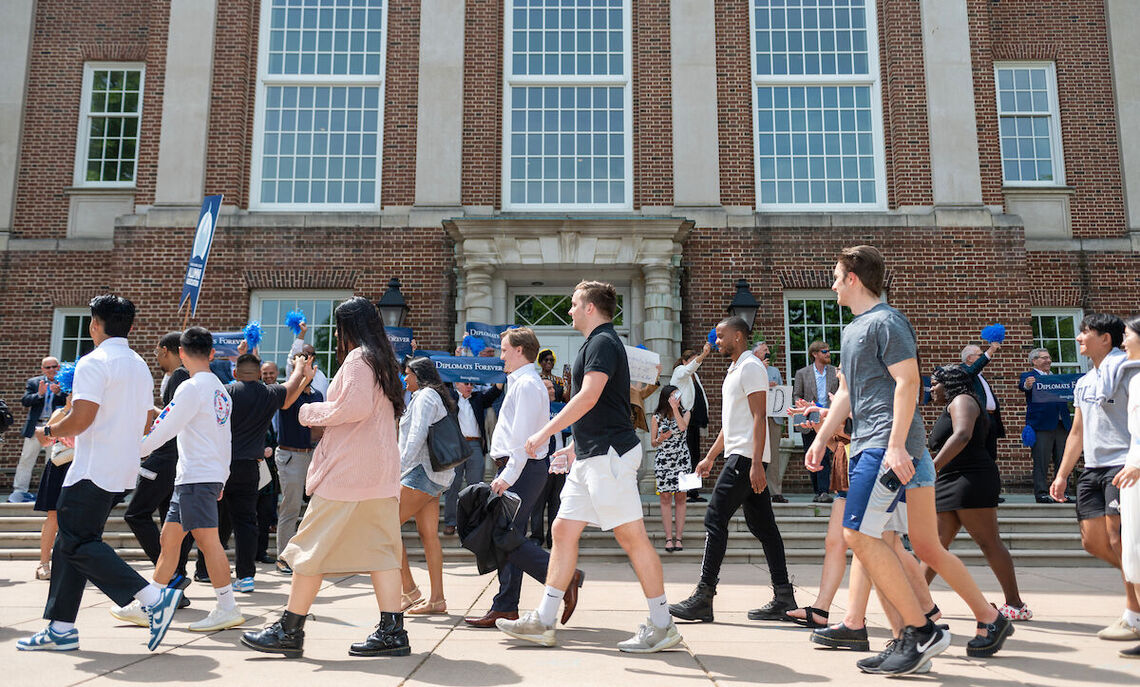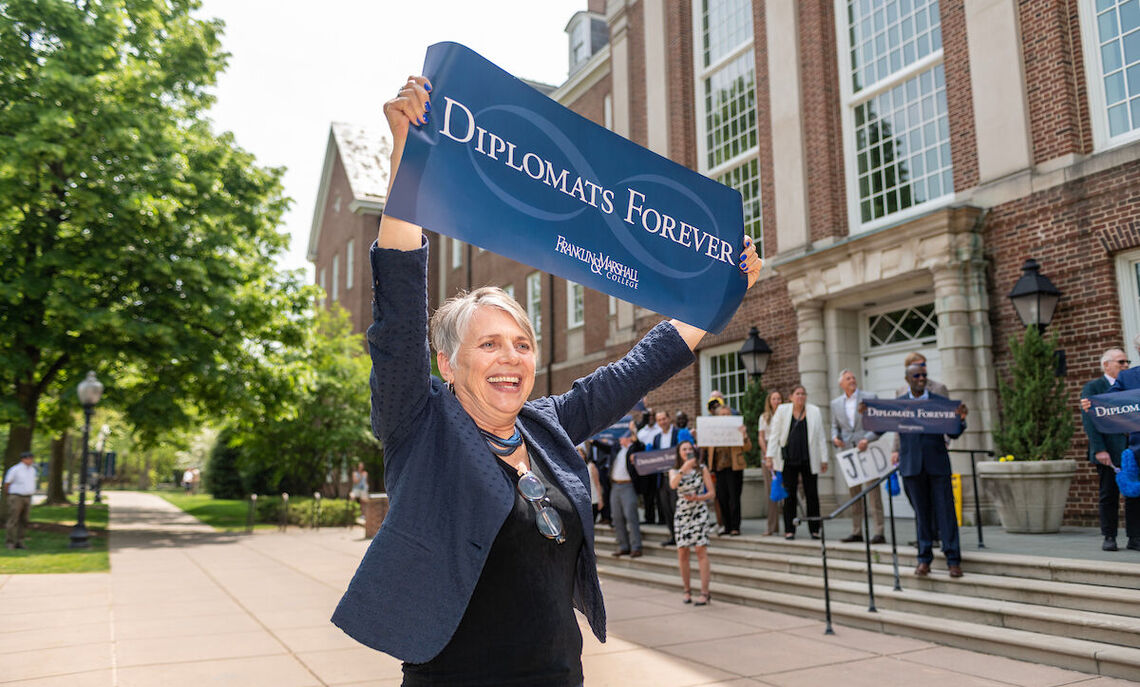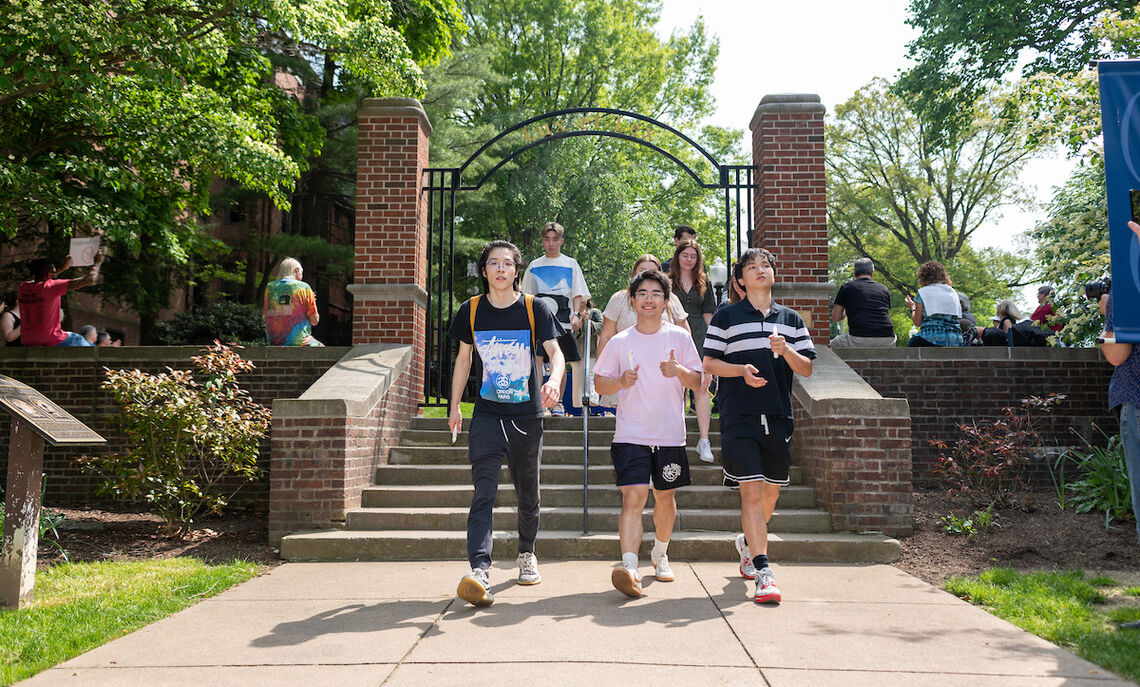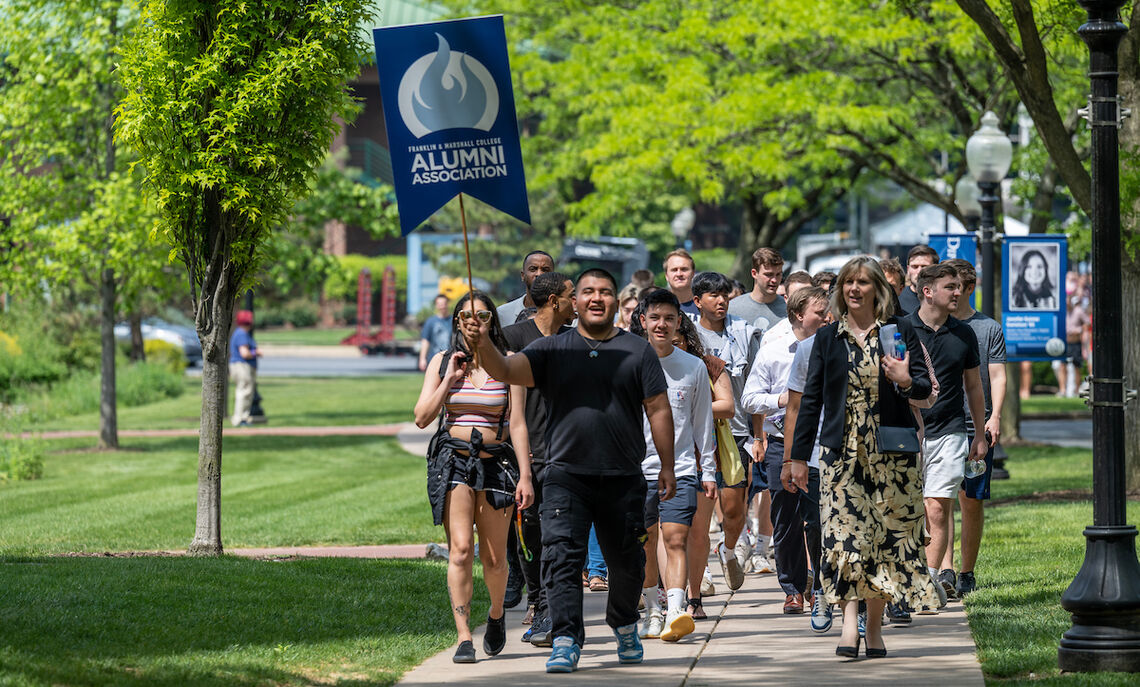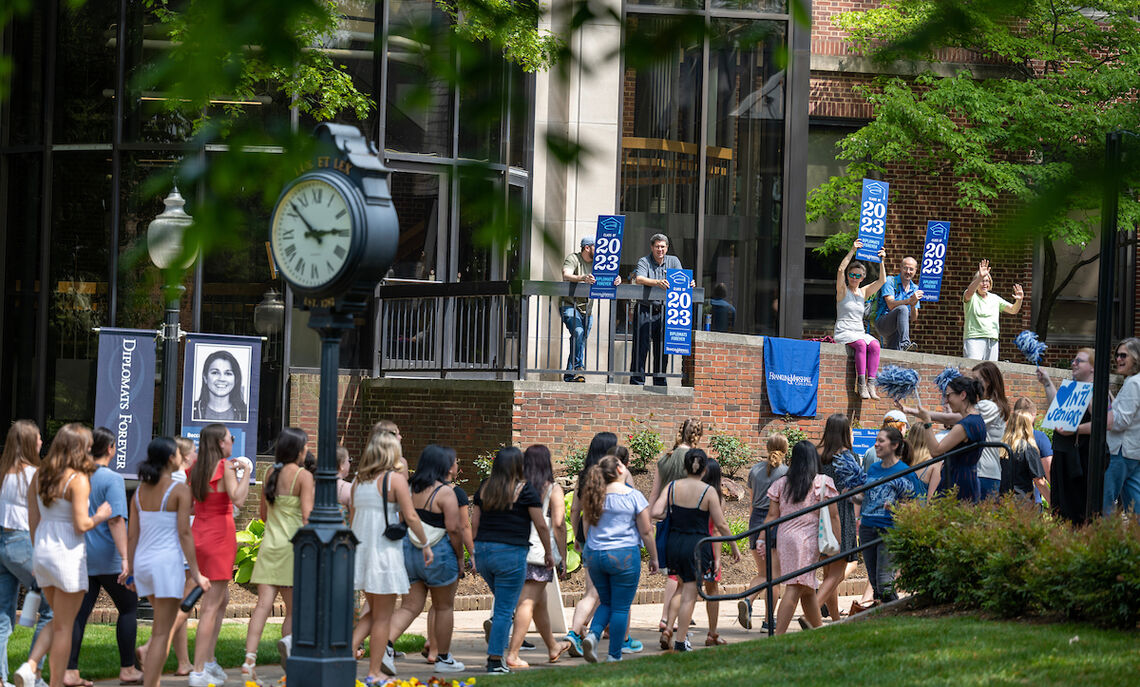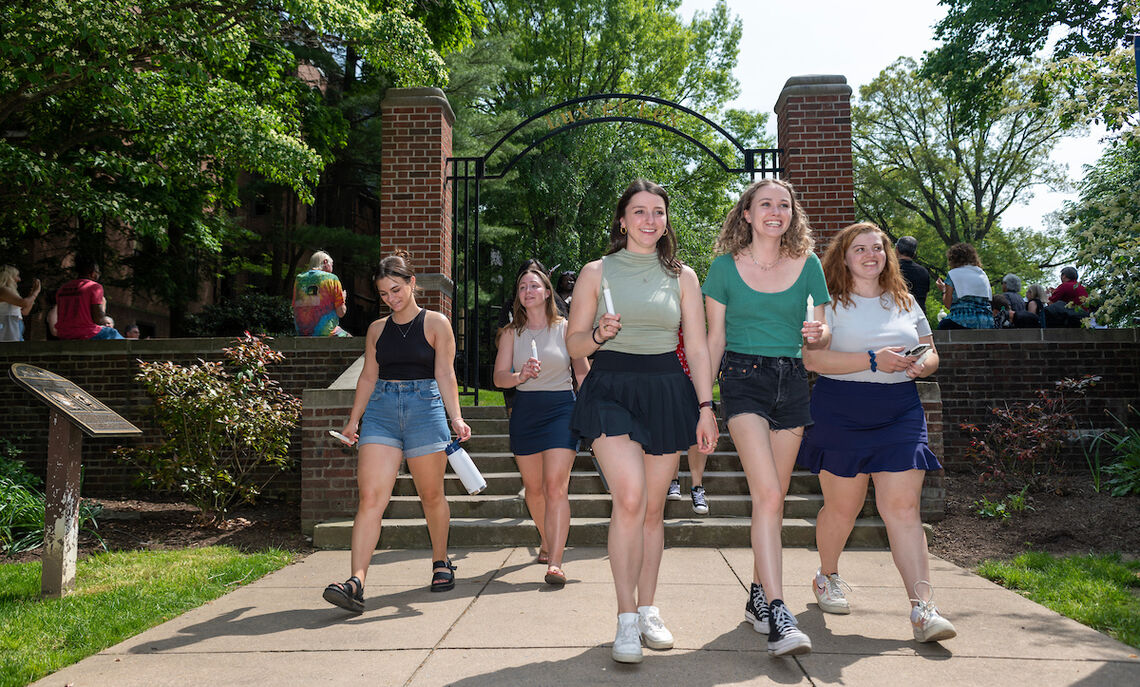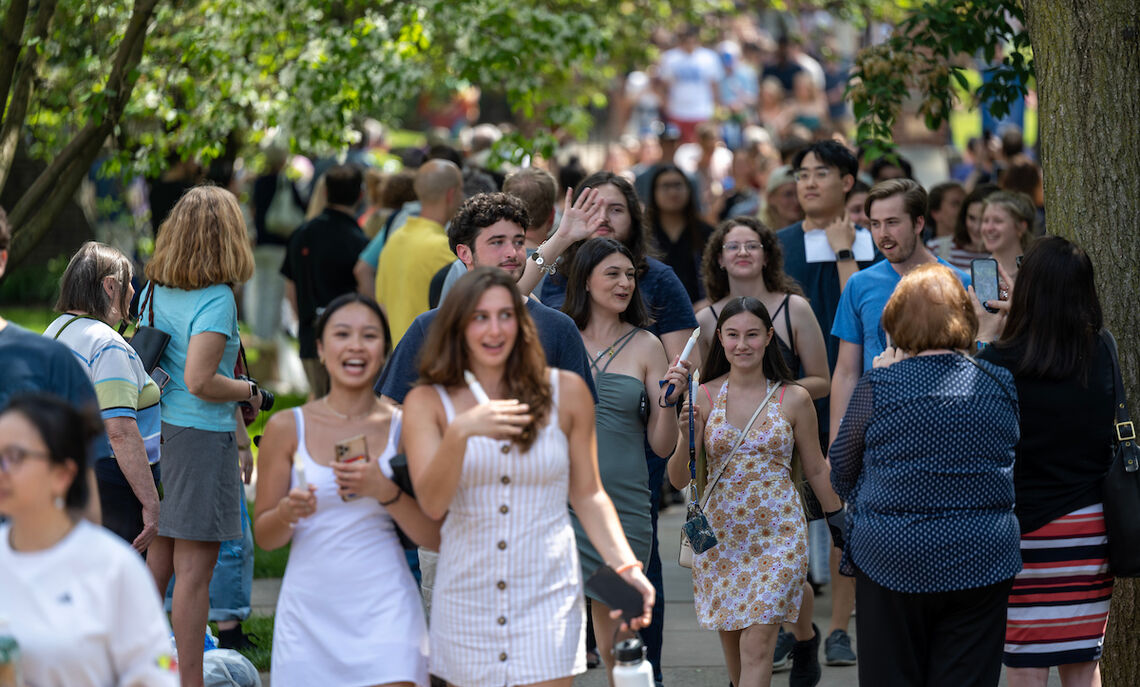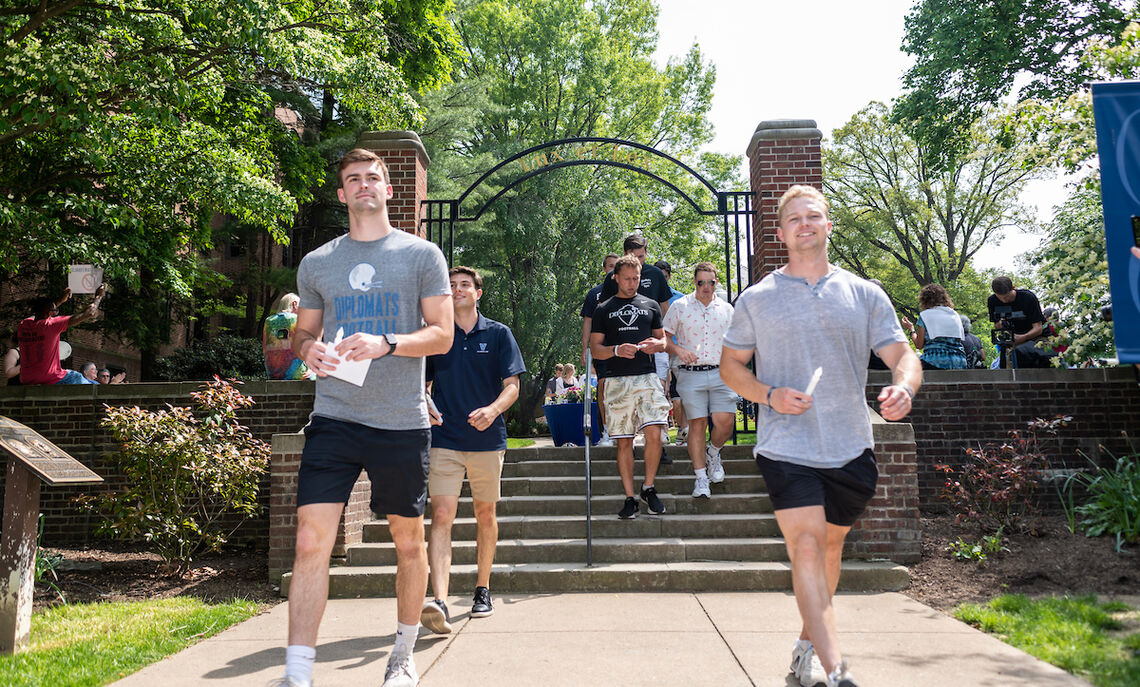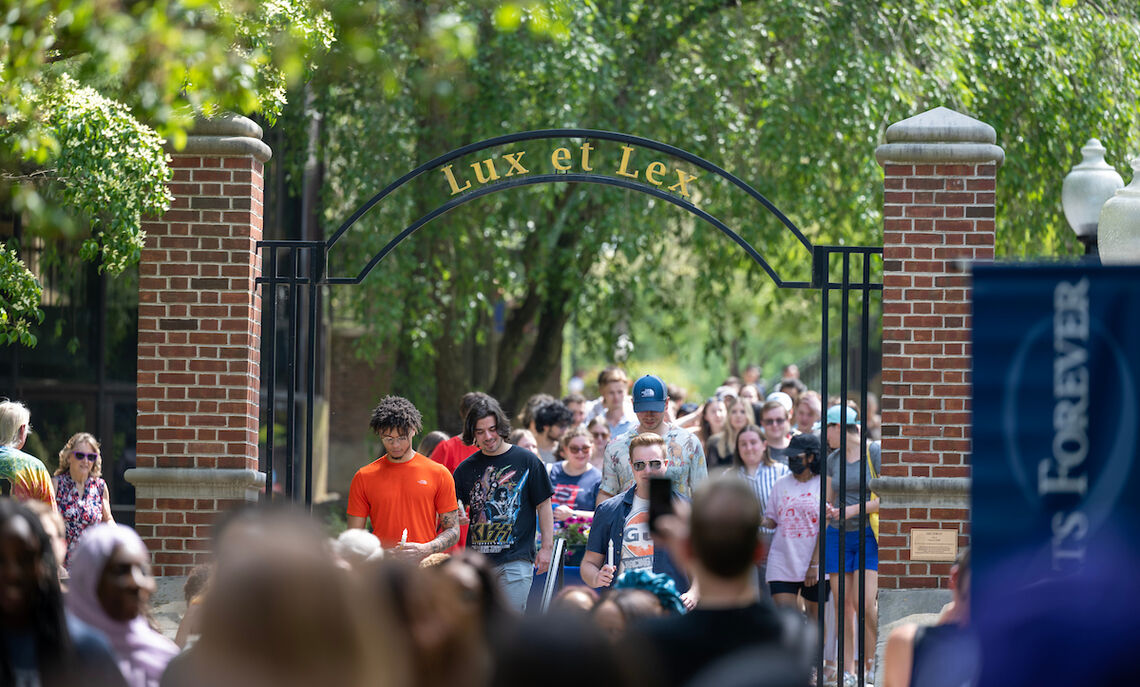 The Lux et Lex walk is a relatively new F&M tradition. Incoming students complete the walk to begin their first semester and pass under the arch in the opposite direction as seniors.
Friday's walk provided an opportunity for the campus community to celebrate the soon-to-be graduates. Faculty, staff, and members of the Board of Trustees lined walkways on campus to cheer for students.
An estimated 518 students will graduate as part of the Class of 2023. Commencement is scheduled for Saturday, May 13 at 10 a.m. and will be broadcast live on the F&M Commencement website.
Related Articles
May 17, 2023
Dream Achieved: Williamson Medalist Nadya Ivanova '23
Nadezhda Senior Nadya Ivanova Wins the Williamson Medal, F&M's highest academic honor for students
May 15, 2023
Honorary Degree Citation for Jacob E. Bleacher, Ph.D., '00
Jacob Bleacher, who earned a bachelor's degree in geosciences at Franklin & Marshall in 2000, is the chief exploration scientist with NASA's Exploration Systems Development Mission Directorate at the space agency's headquarters. In this role, he bridges technology and architecture to advance human exploration of the moon and beyond.
May 15, 2023
Honorary Degree Citation for Carlos Graupera
Carlos Graupera founded the Spanish American Civic Association, known as SACA and located in downtown Lancaster, in 1973. As its chief executive officer, he led that organization in uplifting and restoring the residents of marginal communities through human relations, economic assistance and social services, while also supporting their cultural identities.