'The World Needs Diplomats Like Never Before,' Speaker Tells Graduates
Franklin & Marshall College alumnus James "Jim" Stengel delivered a refreshing dose of philosophy to Class of 2021 graduates at F&M's May 15 Commencement.
Stengel '77, former global marketing officer of Procter & Gamble, explored "The Three Regrets," written by chaplain and Buddhist nun Tenzin Kiyosaki.
"The three regrets from Ms. Kiyosaki's research are probably not a surprise: I did not live out my dreams; I did not share my love; I did not forgive," Stengel said.
Focusing on the first two, Stengel shared his own lessons on self-awareness and gratitude.
"You are undoubtedly thinking of the teachers, professors, coaches, and mentors who have made an impact on you. Here is my simple advice: Not just on this special day, but every day, show your love, show your gratitude, show your kindness," Stengel advised.
Clad in black robes and caps, 497 graduates crossed Clipper Stadium's infield stage to receive diplomas from F&M President Barbara Altmann. Each of the 95 graduates unable to join in-person was individually recognized with the name announced and a portrait projected on screen. While customary handshakes and hugs were replaced by elbow bumps and pats on the shoulder, COVID-19 precautions didn't dampen the enthusiasm rippling across the stadium.
"Could any of us have anticipated what we would live through together as we navigated the last three years?" said President Altmann, who joined campus in August 2018.
"Even in this unimaginable year, you found a way to make it work. You adapted and stretched. It feels like a bit of a miracle that so many of us can even be here, in the same space, after living with so many restrictions, so much frustration," she said. "I'm so happy that this, your Commencement, is the first big event to bring us all back together."
Highlights of the ceremony included remarks from faculty award winners, honorary degree recipients Beverly Steinman and Sonya Clark, Henry S. Williamson Medalist Leilani Ly, and Class of 2021 president Marissa Witmer.
With the traditional passing of the torch, graduates turned to the physically distanced stadium rows of family and friends, triumphantly raising diplomas and tossing mortarboards into the cloudless blue sky.
"You are no doubt the most resilient and agile class in history, and perhaps the most prepared class in our 234-year history to lead positive change," Stengel said. "The world indeed needs Diplomats like never before."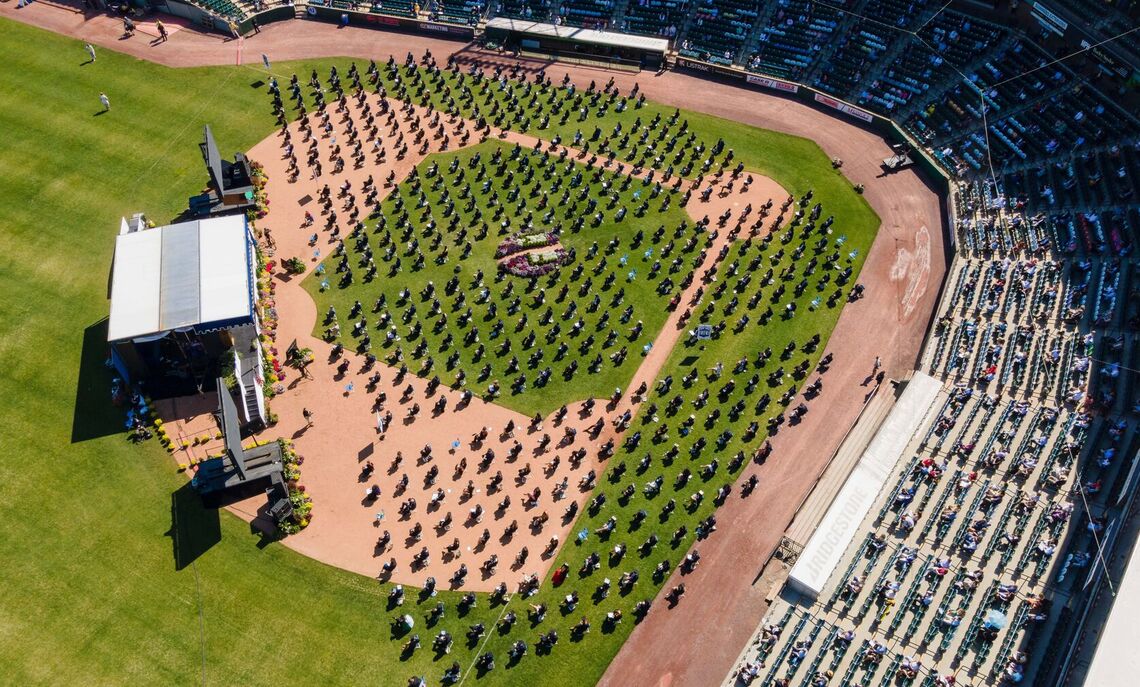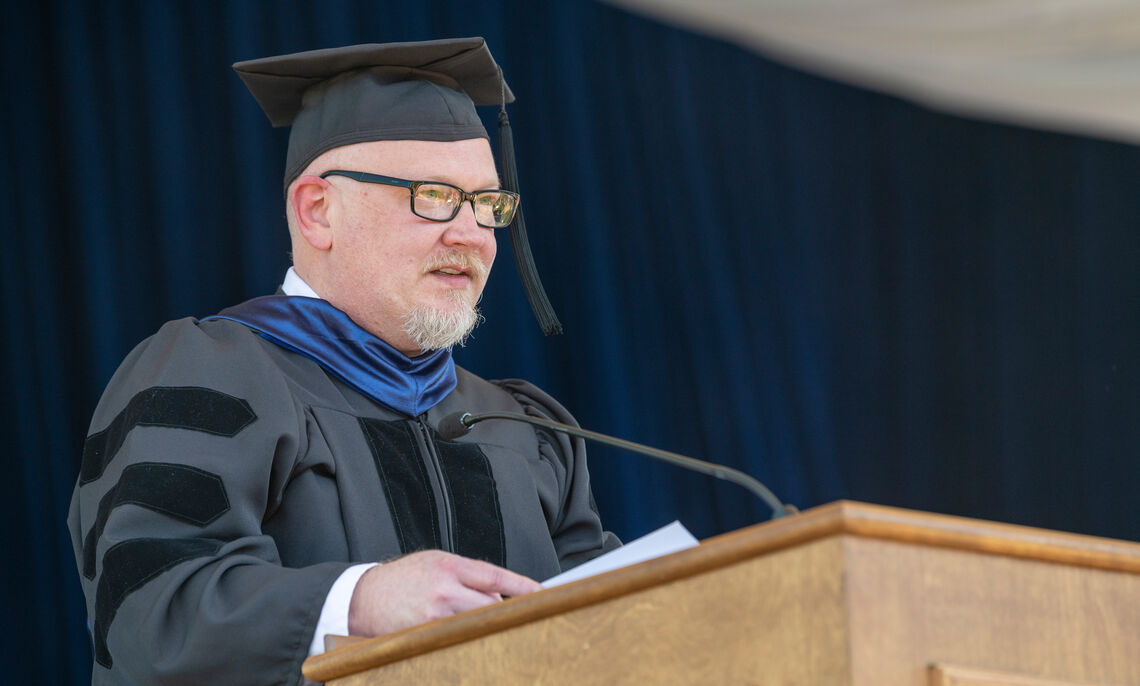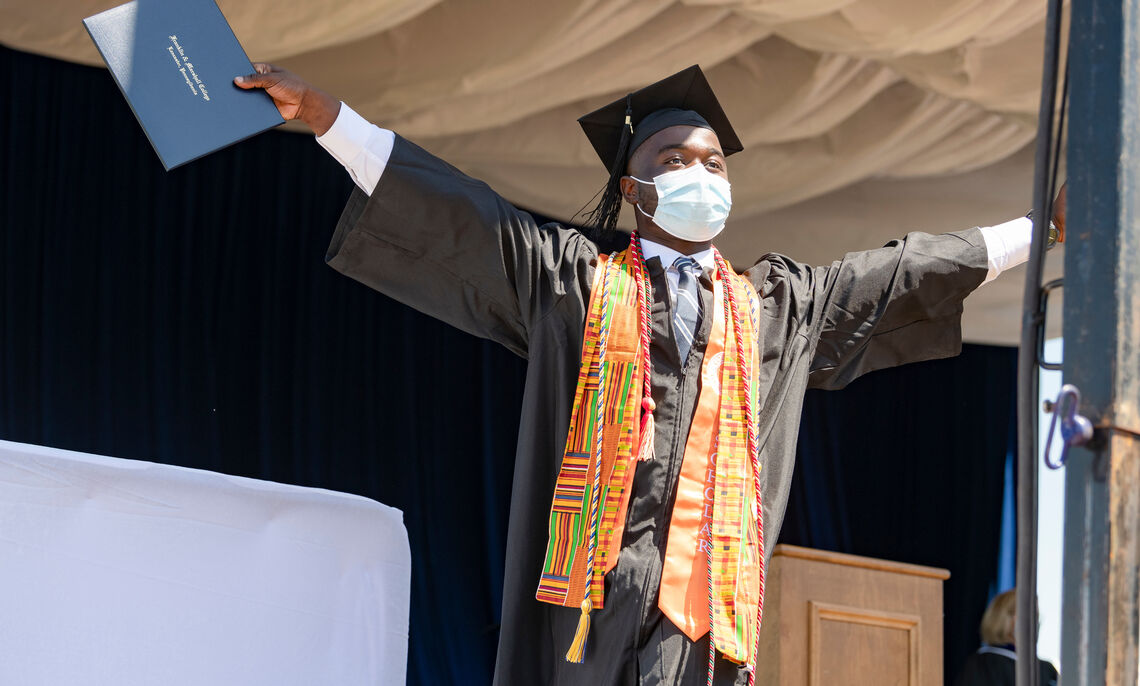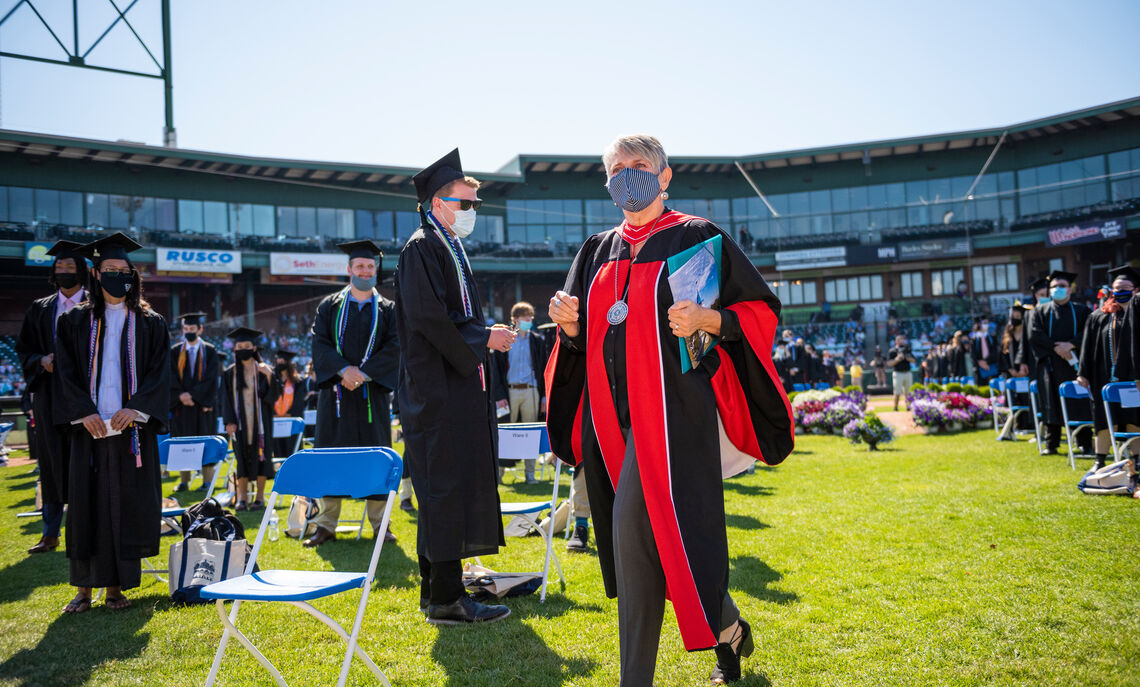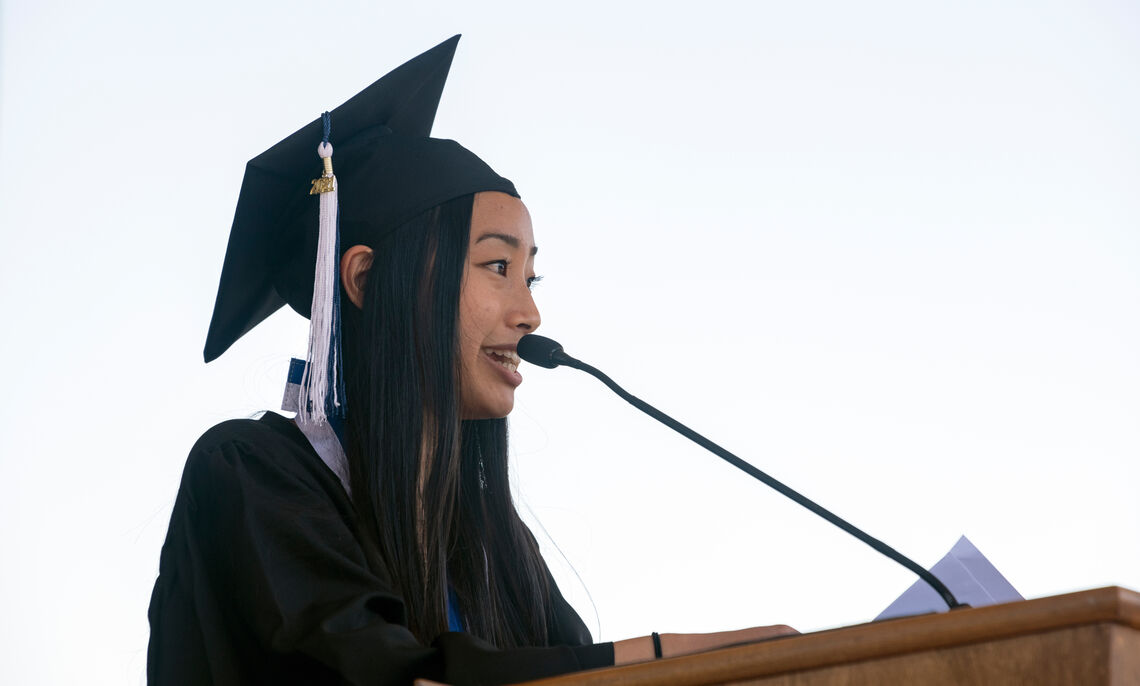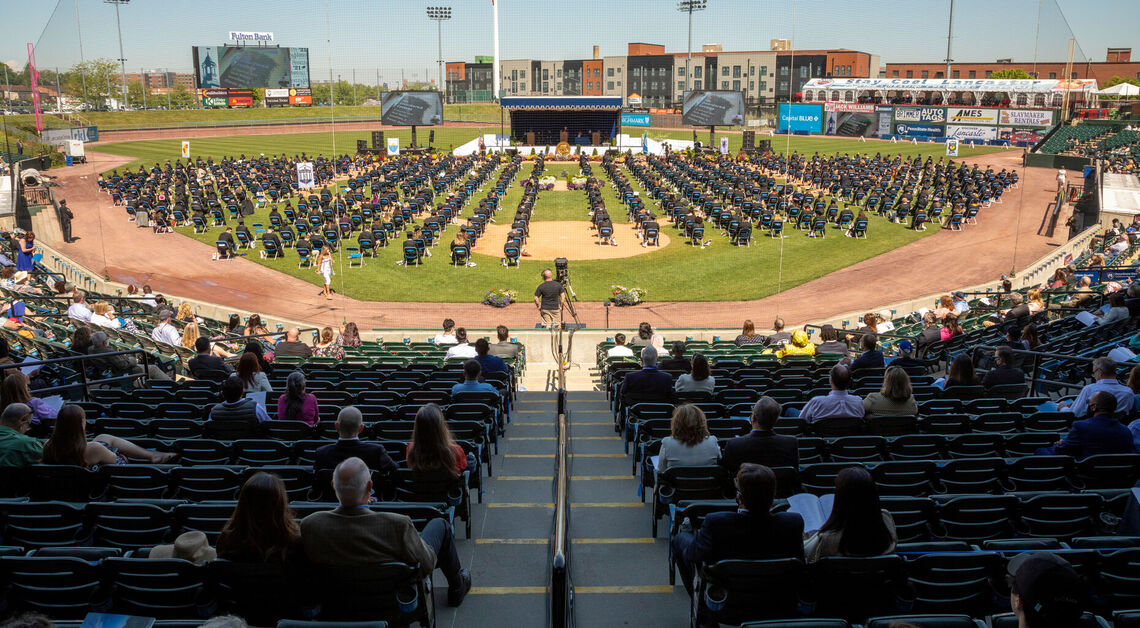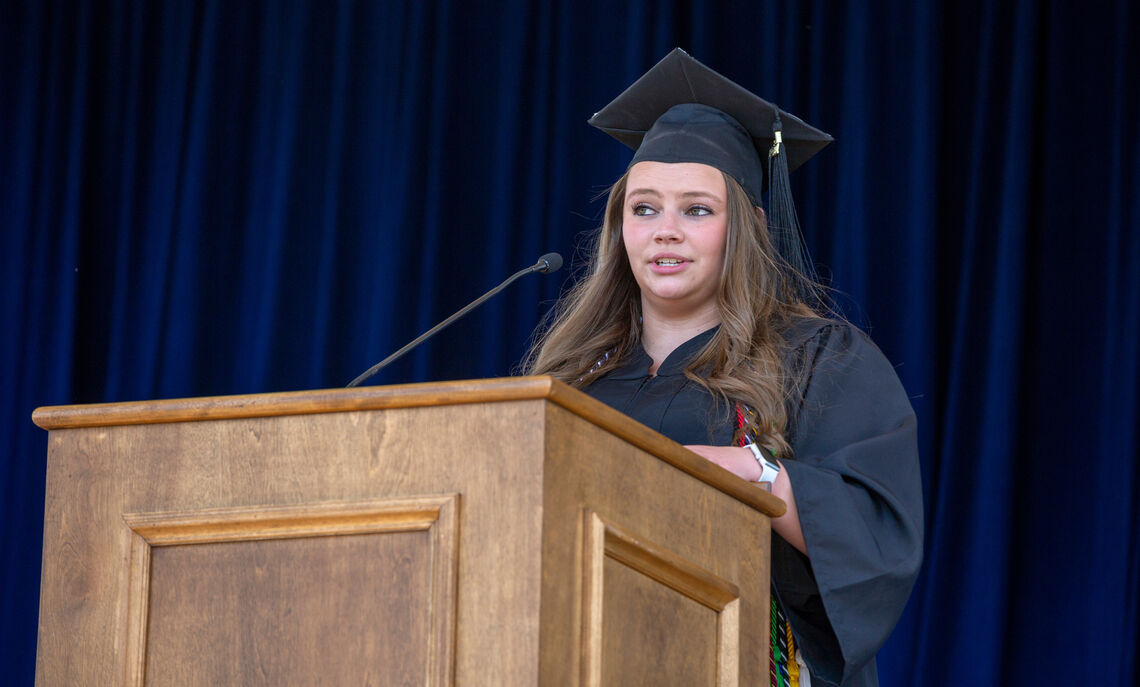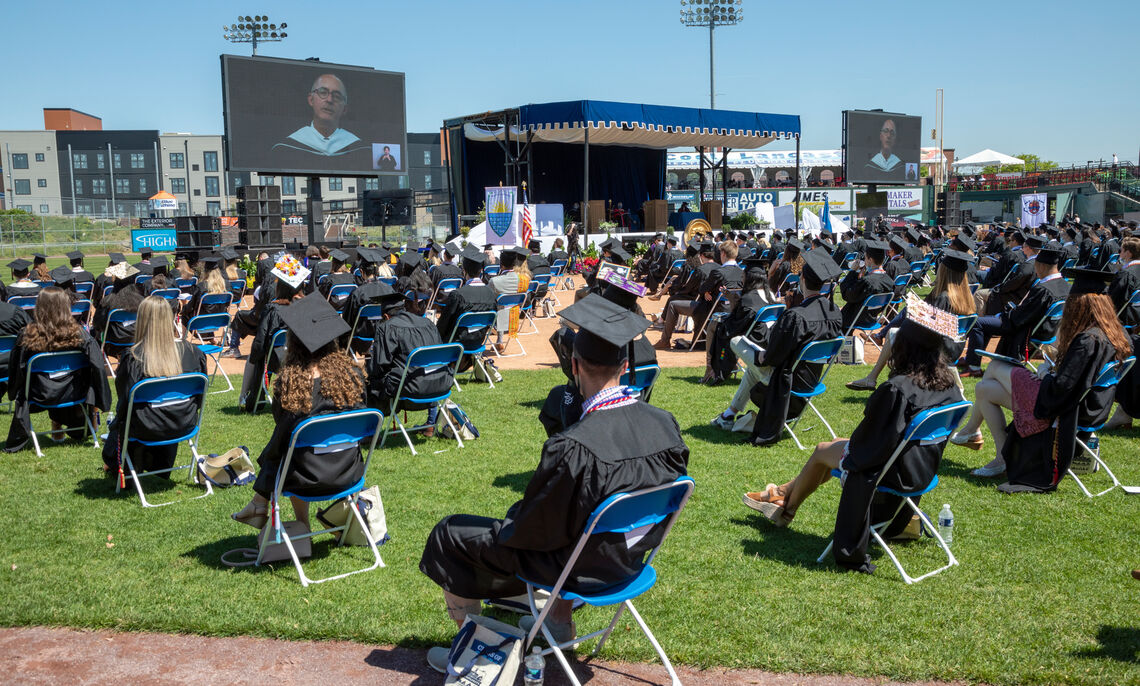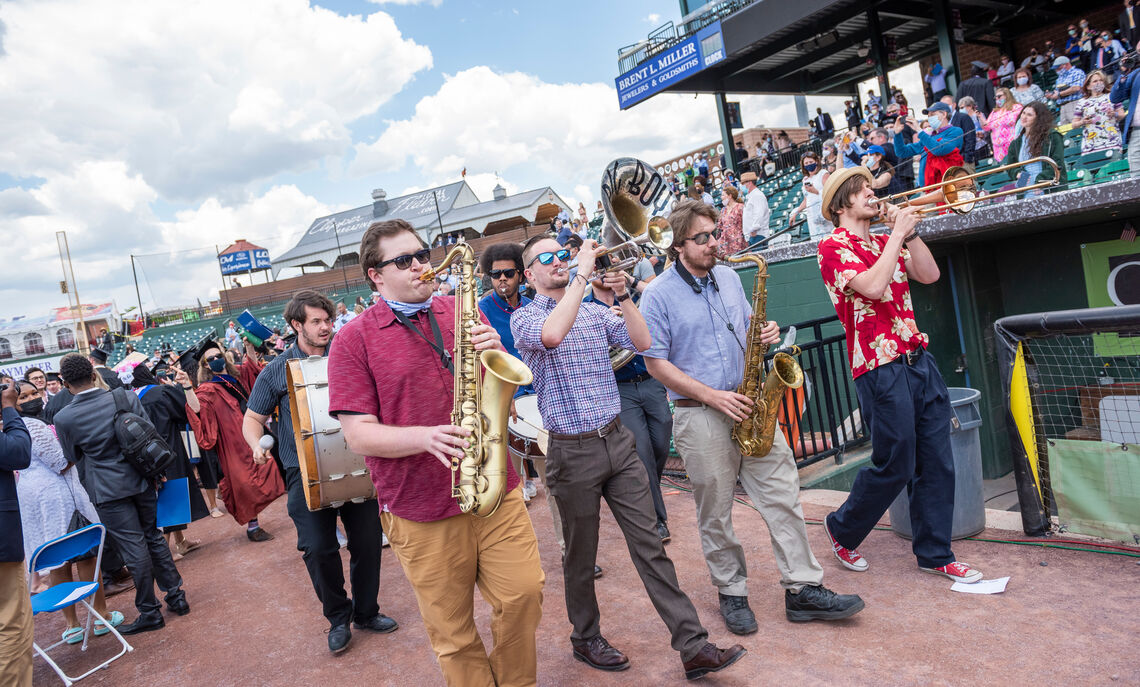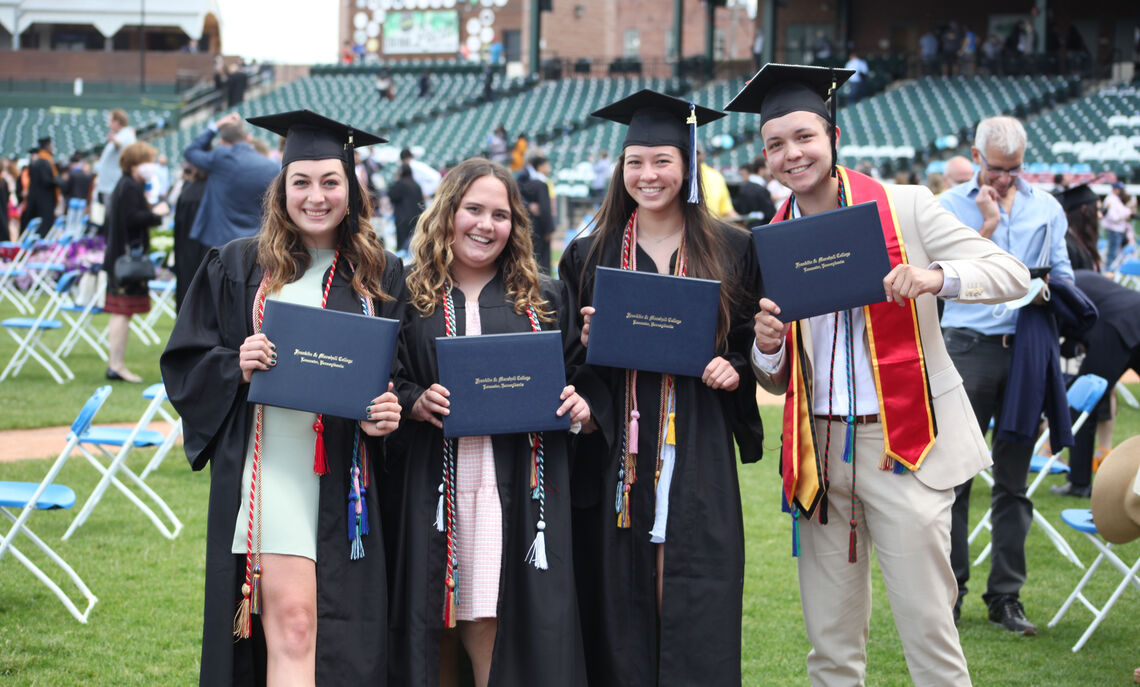 Related Articles
May 17, 2023
Dream Achieved: Williamson Medalist Nadya Ivanova '23
Nadezhda Senior Nadya Ivanova Wins the Williamson Medal, F&M's highest academic honor for students
May 15, 2023
Socrates Citation in Honor of Timothy W. Sipe
Professor Timothy Sipe is a devoted interdisciplinarian, whose extensive knowledge and abilities have been esteemed by his students and colleagues since his arrival at F&M in 1997.
May 15, 2023
Socrates Citation in Honor of Richard Moog
If you walked into Rick Moog's classroom in the past 30 years, you likely would not have found him lecturing. Instead, you would have seen teams of students interacting — discussing ideas, analyzing data, and working together to reach conclusions and master chemistry concepts.