Common Hour Tackles Wellness in Trying Times
How can one find joy amid a pandemic?
Franklin & Marshall President Barbara Altmann facilitated a panel focused on maintaining wellness — and joy — in current times to commence the College's fall Common Hour series on Thursday.
"I want to make sure that we do not lose sight of the concept of joy, even in the midst of everything else going on," Altmann said.
Traditionally held on campus, Common Hour will remain virtual for the fall semester. The live event provides a weekly opportunity for the College community to assemble for lectures on a broad spectrum of topics.
Panelists included sophomore Rachel Rubins, Dr. Vicki Zuckerman '86, Assistant Professor of Anthropology Adeem Suhail, and Care Coordinator Susan Knoll.
Rubins shared her strategy for coping with the unique struggles students face.
"Everyone has a very different definition of wellness. And I learned that it is so important to communicate that with the people around you — what your boundaries are — because it will really help you form stronger friendships and connections," she said.
"You have to balance the anxiety and the wish to be together," Zuckerman said.
Knoll encouraged students to acknowledge grief and seek support from campus resources like the Student Wellness Center and DipCares.
"The tentacles of the loss that we've gone through as a country and beyond are large and they're far-reaching. Acknowledge that there's real grief and loss happening with ourselves and with our students," Knoll said.
One might ask, where can joy possibly fit in?
For Suhail, it's found in the small actions we take to protect one another.
"Perhaps never before have the smallest of choices — like the choice to take on the minor inconvenience of wearing a mask — been more meaningful. Even the smallest thing that we do can change somebody's life," he said.
As the next generation of Diplomats start classes, the potential has never been greater.
"The old normal [left us] absolutely vulnerable. What we have the opportunity to do now is to rewrite those scripts," Suhail said.
"It is in their [students'] hands to rewrite new scripts. And they're all primed to do that together."
Common Hour will remain a virtual event broadcast live via Zoom and YouTube on Thursdays from 11:30 a.m. to 12:30 p.m.
The old normal left us absolutely vulnerable. What we have the opportunity to do now is to rewrite those scripts.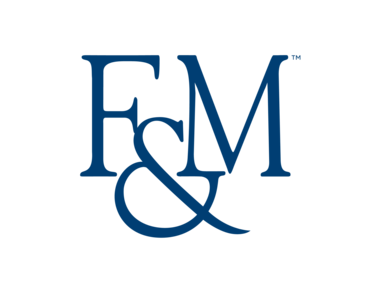 Related Articles
November 7, 2023
Post-Soviet Memories Shaped Professor's Path
F&M Professor of Economics Yeva Nersisyan was just a child in Armenia when the Soviet Union collapsed, but the following turmoil shaped her life's work. She'll discuss Modern Money Theory at a Nov. 9 Common Hour lecture.
October 16, 2023
'09 Alum Shares Passion for Political Organizing
Shakya Cherry-Donaldson '09 returns to campus to discuss her career in political organizing with students at Thursday's Common Hour during F&M's second annual Inclusion Week.
September 13, 2023
First "Campus Hour" Features Panel on Banned Books
Franklin & Marshall College faculty and staff will be joined by local librarians and school board candidates at the upcoming Campus Hour discussion, "Who's Afraid of Banned Books? The Rise of Book Censorship in the U.S." The event will be held Thursday, Sept. 14, at 11:30 a.m. in Bonchek Lecture Hall.