Dance Teaches Us About Ourselves and Our Capabilities
At the Nov. 2 Common Hour, the Thursday community discussion held each week classes are in session, Associate Professor of Dance Pamela Vail said the art form of movement is a form of knowledge.
"The body has wisdom, the body has intelligence," the practicing choreographer said. "The whole body processes, experiences and expresses knowledge, from political to abstract; social to sensual. It is more than just a vehicle that carries us through the world."
Vail was accompanied by Assistant Professor of Dance Jennifer Conley, a former member of the Martha Graham Dance Company, who introduced dance selections created by the likes of Graham and Isadore Duncan and performed by a group of Franklin & Marshall students.
Please view a gallery of their performances: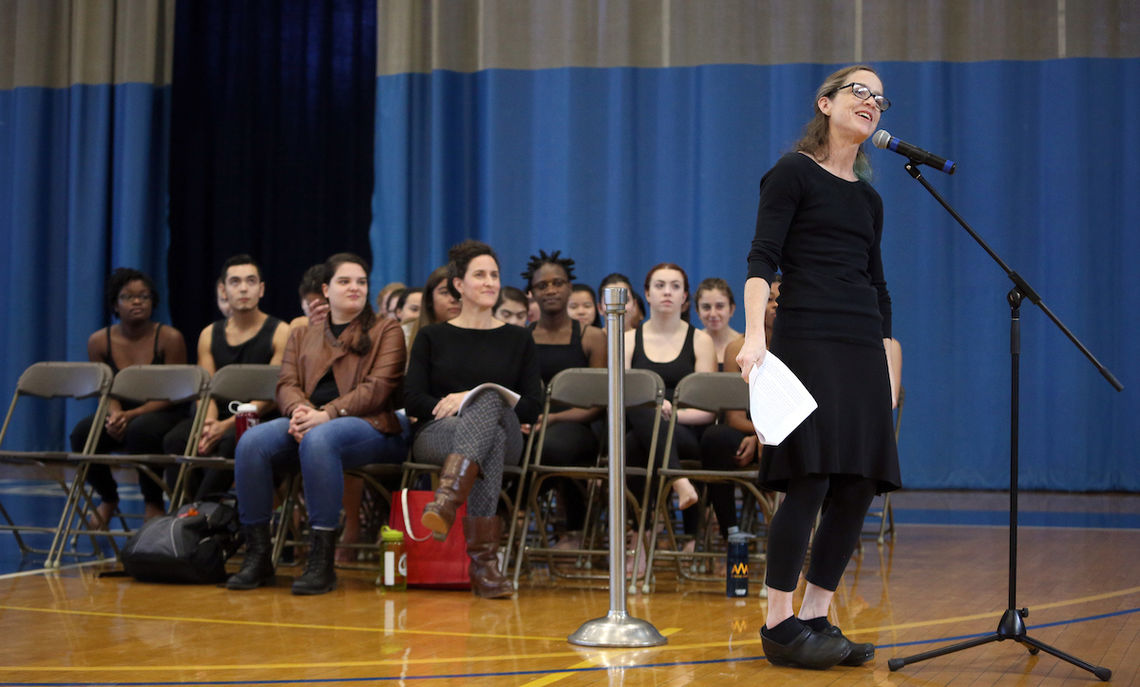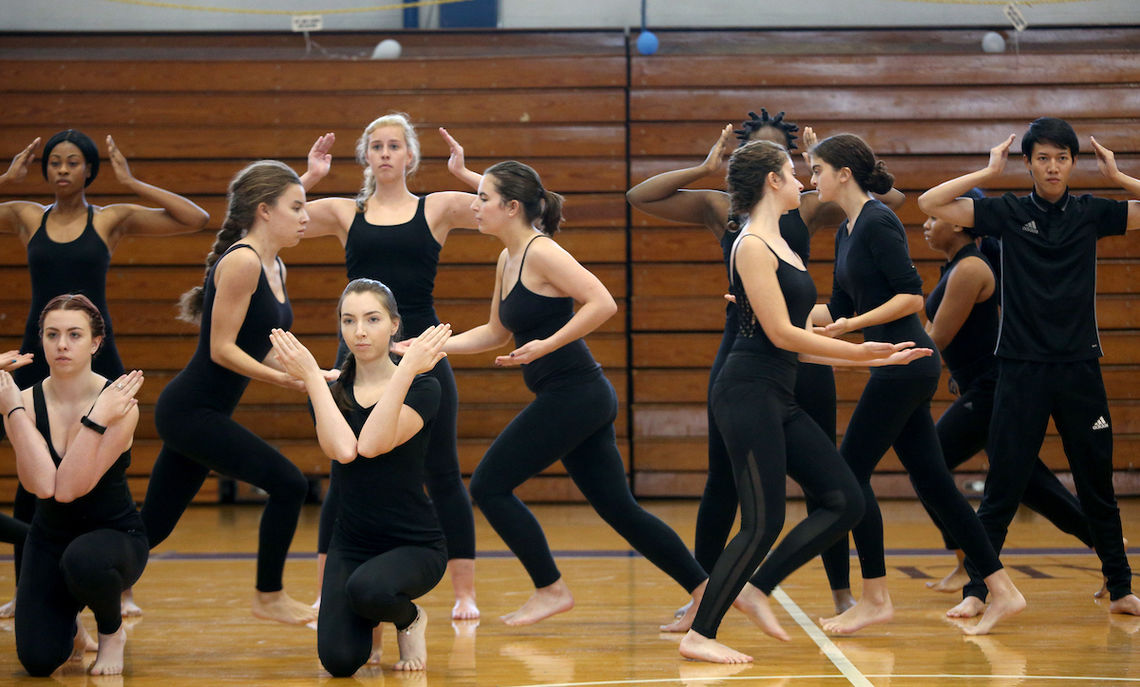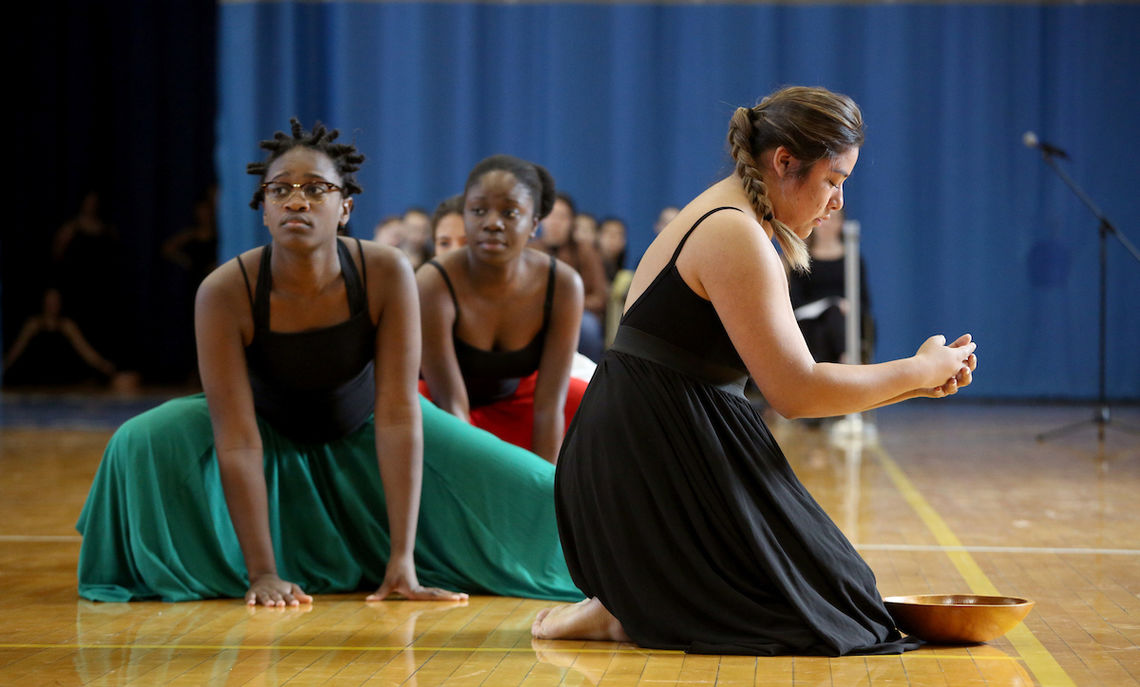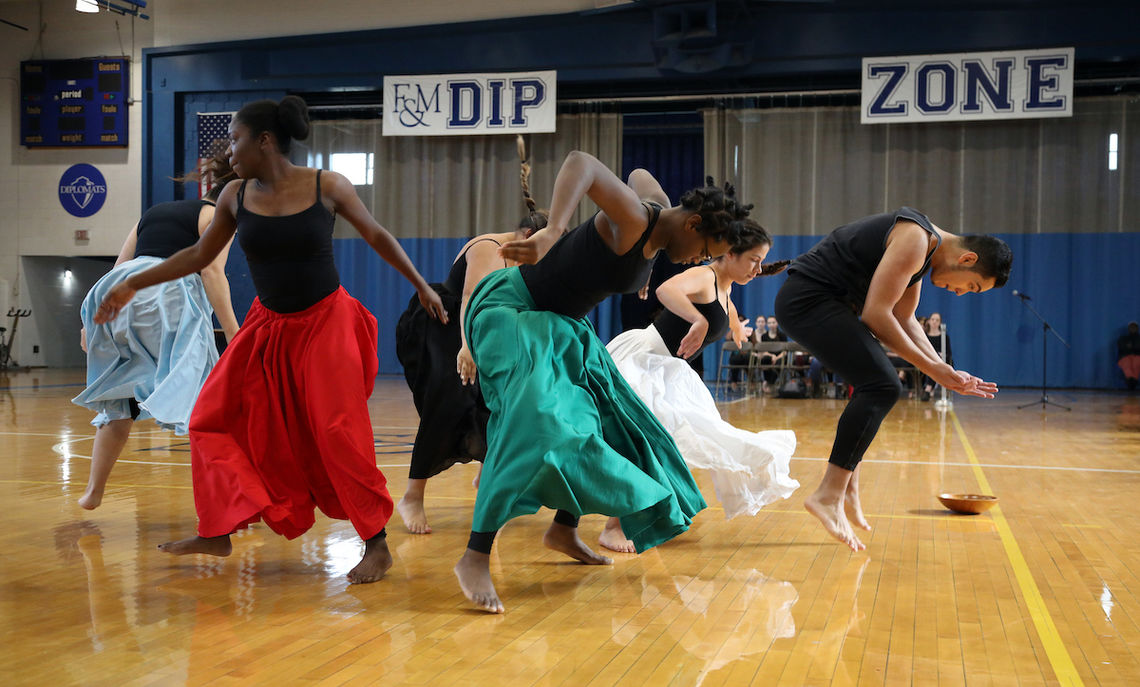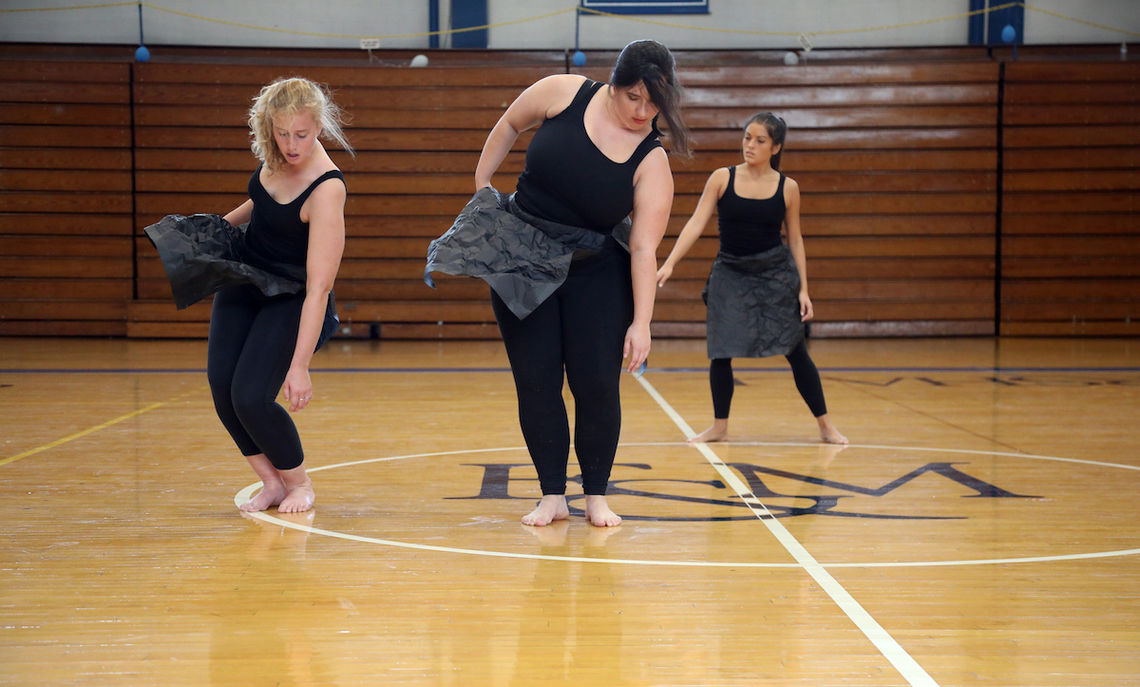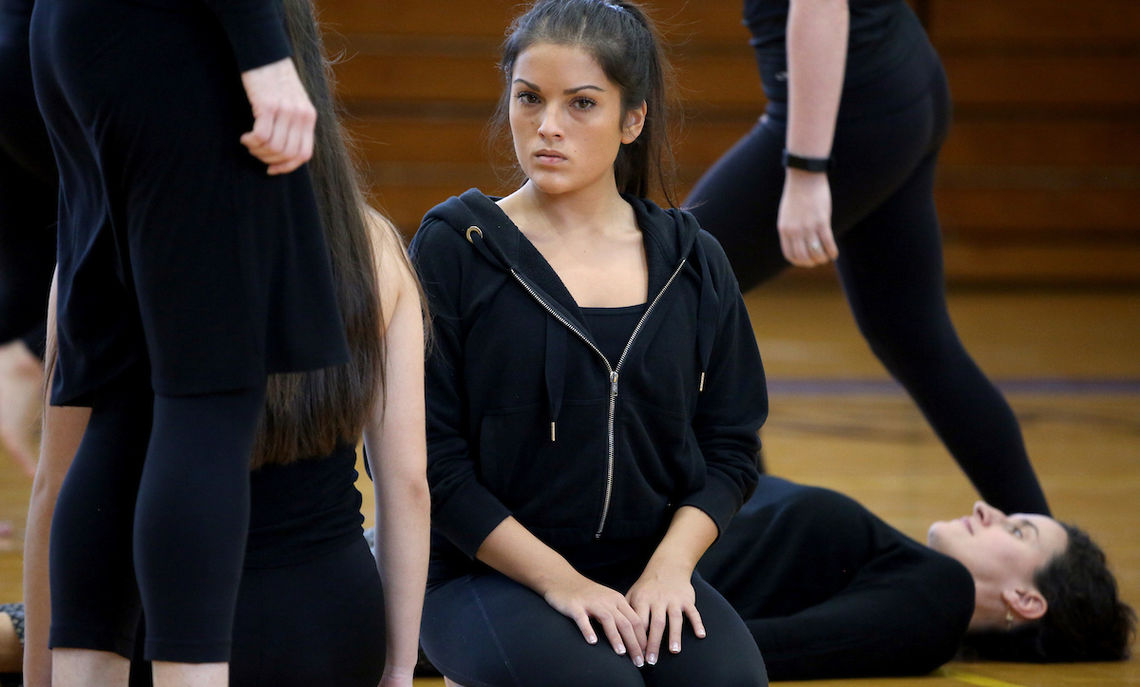 Related Articles
March 29, 2023
Bank Prize Winner Ponders Love and Language
Inspiration is a great place to begin writing a story – but not enough to sustain it. Writer Camille Acker delivered insightful advice at a March 23 craft talk and selected Franklin & Marshall...Author Camille Acker selected F&M junior Grace Celi as the winner of this year's Jerome Irving Bank Memorial Short Story Prize.
January 11, 2023
'Dance Brought Me to Life': Meet Kendall Lipham '23
As winter break comes to a close, a group of thespians is hard at work rehearsing the first Franklin & Marshall production of Meet sen Kendall Lipham, director of the latest F&M Players musical theater production
November 6, 2020
Campus Musical Brings the Big Stage Outside
This story is part of our #FandMArts series documenting how the campus community continues to bring the arts to life in a virtual setting. It was only fitting that Franklin & Marshall College's...See how F&M theatre put on an outdoor performance of