Dream Achieved: Williamson Medalist Nadya Ivanova '23
Nadezhda "Nadya" Ivanova, of Sofia, Bulgaria, is this year's recipient of the Henry S. Williamson Medal, Franklin & Marshall College's most prestigious award for student achievement. It has been awarded annually since 1922. She graduated summa cum laude, majoring in government and minoring in German literature and culture. She received the medal at the College's 2023 Commencement May 13.
How did you learn you were receiving the Williamson Medal?
I received an email from the President's Office asking me to attend a short meeting with President Altmann for a time-sensitive project. I thought that the project might have something to do with international students' experience at F&M since I was the co-president of the International Student Advisory Board (ISAB) in my sophomore year. But at the meeting, President Altmann informed me that I was selected to be the Williamson Medalist this year. I remembered seeing pictures and videos of past Williamson medalists, and I was surprised and honored to be chosen to be this year's recipient.
Sofia, Bulgaria, is a long way from Lancaster! How did you first learn about F&M?
I had been preparing to study abroad for college since I was in the second grade, and attending a college in the U.S. was my dream. I changed schools twice knowing that each change would give me a better shot at achieving my goal. In high school, I changed schools again — although this time it was only temporarily. I got a full scholarship to attend the Pennington School in New Jersey as an exchange student for a year. My college guidance counselor there recommended that I look into Franklin & Marshall after I explained that I would prefer a smaller college. I decided to apply because its Government department had a good reputation and its smaller size meant I wouldn't be just another number in a huge lecture hall.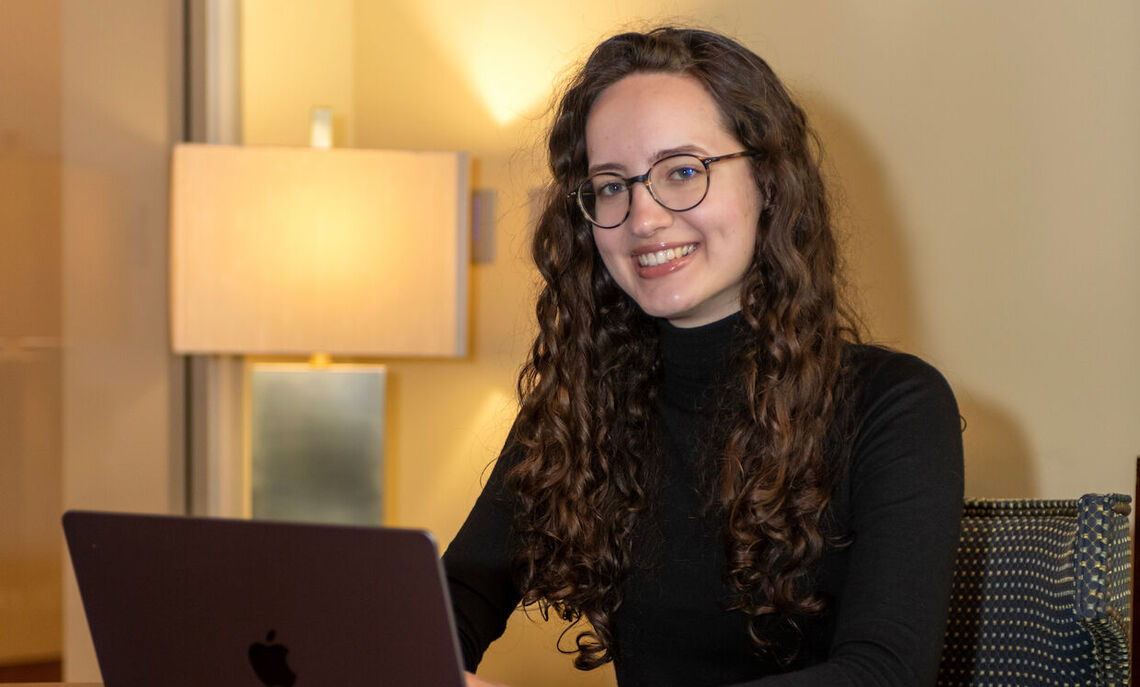 Why did you decide on your combination of major and minor?
I had decided to major in government even before arriving at F&M. Part of the reason why I chose F&M was the Government Department, and once I started taking classes, I was able to explore different theories, work on case studies and narrow down my interests within the field of political science. In high school, I took German as my third language and I decided to continue with it in college. I got placed into the 300 level, which was challenging since I didn't have that much practice speaking it in high school, but F&M pushed me to get out of my comfort zone and embrace making mistakes. Professors in the German department were very welcoming and I continued taking classes. By the time we had to declare majors and minors, I was nearly done with a German minor.
What was your most memorable class at F&M?
My most memorable class at F&M was 'Global Justice' with Professor [Prithviraj] Datta. I took it when the pandemic forced our move to the module system in 2020-21, so we met four times a week and we had discussions about ethical issues in global affairs. I did not expect to enjoy a theory-focused class, but it ended up being one of my favorite ones because it truly challenged me to think critically and reconsider my own perception of what is just. Sometimes my understanding of an issue changed given new information and a particular theoretical approach in understanding global justice, and sometimes through the discussions we had in class, I was able to better articulate my position and convince other people to truly consider the opposing side. The 'Global Justice' course was the epitome of the small liberal arts college experience for me, and it had a huge impact on how I have approached academics since and how I see my role in society.
What did you enjoy the most about being a student at F&M?
I loved meeting the people at F&M. Professors at F&M inspired and motivated me while also guiding me through the many challenges of college. Doing research with a professor, completing and defending an honors thesis, and precepting at F&M have allowed me to get to know the faculty better and learn from them in a different capacity. Additionally, the friendships I have made at F&M are quite strong. I spent only my first and last years on campus, and although I was gone for two years, I felt right at home when I came back this past summer. The people at F&M are dedicated to their interests and their perseverance is inspiring. I was exposed to numerous new activities and ideas thanks to the connections I made at F&M.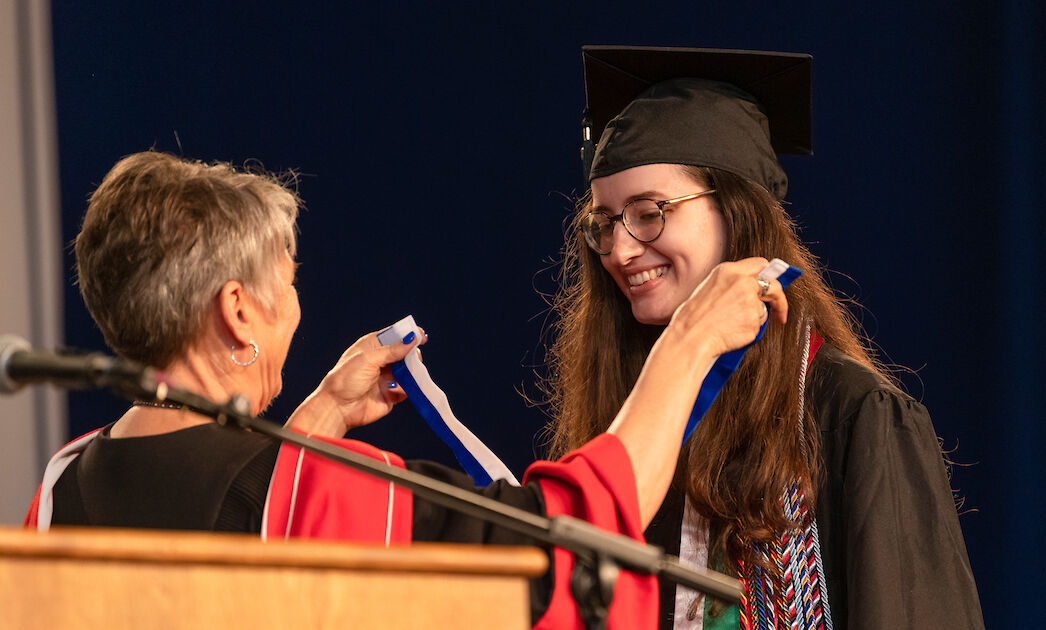 If you had to choose one F&M student activity as your most rewarding, what would it be?
Being a member of the International Student Advisory Board was a vital part of my F&M experience. I first joined the board as the public relations officer in my first year, and when the pandemic started, I became the advocacy officer. I got to work with an incredible team of international students trying to make the college experience better for fellow international students, especially during the challenging times of the pandemic.
In my sophomore year, I was elected co-president, and it was a great honor to lead the board as we tried to maintain and strengthen the sense of community with many of us spread out across different time zones. Through my work as the co-president of ISAB, I was also able to get to know many professors as we started new initiatives with faculty and raised awareness of the international students' experience at F&M. I learned so much about professors' experience at F&M, their interests, and received great life and professional advice.
What comes next after Commencement?
I am starting an internship in the legal division of the Corporate Banking and Foreclosure department at Eurobank Bulgaria in June. I plan to also learn some Italian this summer as I will be in Bologna next year for my master's degree program. I was accepted into Cambridge University in the United Kingdom and Johns Hopkins University's School for Advanced International Study (SAIS) for my graduate work. I ultimately decided that the program at SAIS fits my career goals better. I am excited to spend a year in Italy and then a year in Washington, D.C., while studying international relations.
If you could give one piece of advice to the students who will start attending F&M this fall, what would that be?
I would advise students not to postpone things that they believe they will enjoy or that will help them grow in some capacity. College is the place and time to try new things with minimal risk, and it is the best place to test different versions of yourself until you find one that feels right. Learning from your peers is almost as important as learning in the classroom, so find people who will push you in a good direction.
Nadezhda is an exceptional student and model citizen of the world — kind, empathetic and deeply committed to a just society. She is one of the most intellectually curious students I've ever taught and is constantly challenging herself to learn more, both in terms of breadth of topics and depth of understanding. Her ability to grasp complex conceptual and theoretical material is virtually unsurpassed among undergraduates I've taught.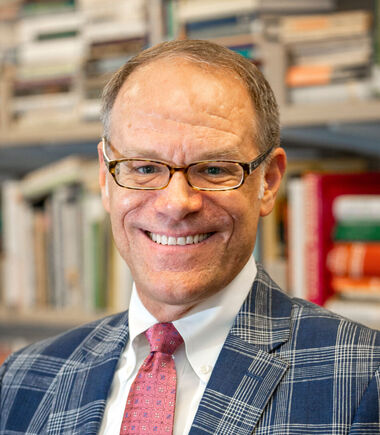 Related Articles
October 26, 2023
F&M October Poll: President Biden Leads Donald Trump in Pennsylvania
President Joe Biden narrowly leads Donald Trump in Pennsylvania, in the newly released October Franklin & Marshall College Poll.
October 6, 2023
Sociology Student Takes Action Against Human Trafficking
Sophomore Gubat Abdullaev spent the summer in Sweden researching the human-trafficking industry and presenting his findings to the Danish Institute for Study Abroad.
September 21, 2023
Exploring Theater as a Tool for Social Change, Education, and Awareness
Aviva Katz '24, a government and theatre joint major, discusses how F&M's Diversity and Equality in Education Certificate is helping her along her path toward a career in educational theater.