Summer Research in Lancaster City's Rain Gardens: A Photo Collection
Franklin & Marshall's biology lab conducts research with real-world impact on the College's home city of Lancaster.
This past winter, a group of students trekked into Lancaster City for a unique research opportunity: measuring the performance of the city's rain gardens, an environmentally friendly installation designed to counteract the sometimes damaging effects of stormwater runoff.
This summer, the research continues. Now that vegetation is present in the rain gardens, F&M Associate Professor of Biology Sybil Gotsch and students in her ecohydrology lab are taking new measurements to compare to Gotsch's Plants and the Environment course's winter results.
"We expect the functioning of these gardens to be quite different with and without vegetation," she said.
The team is also performing diversity surveys on the vegetation in each of the gardens. Gotsch said different plants can be linked with different infiltration rates and because root structure varies by species, the anatomy of the roots impacts how water runs through the system. Understanding root structure and infiltration rates helps Gotsch and her students determine the success of Lancaster's rain gardens—an important feat, as uncontrolled stormwater runoff leads to the pollution of the Chesapeake Bay.
"These diversity surveys will also allow us to quantify additional benefits to the ecosystem such as pollinator and bird resources and habitat," she said.
Explore the gallery below to see the students' research in action.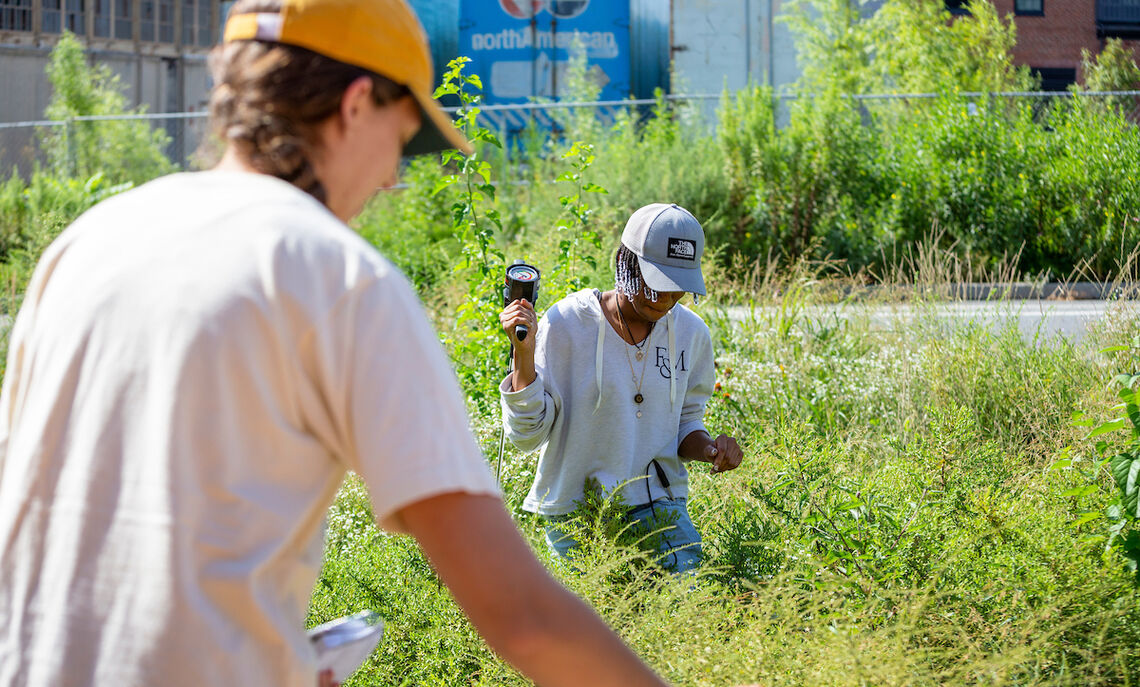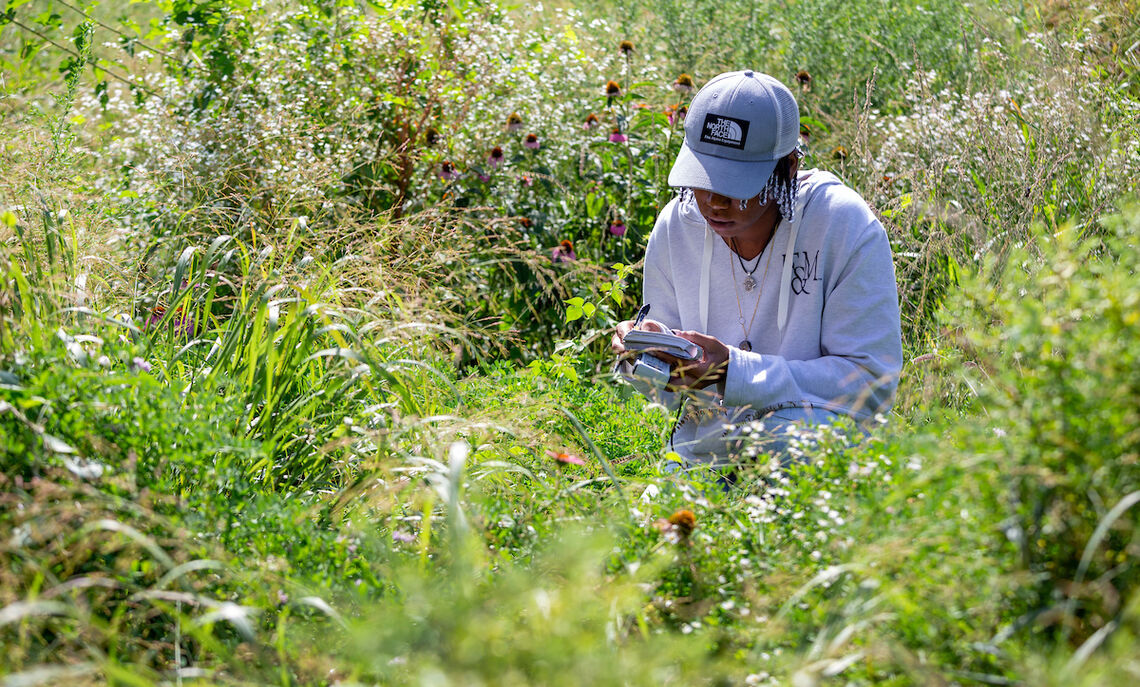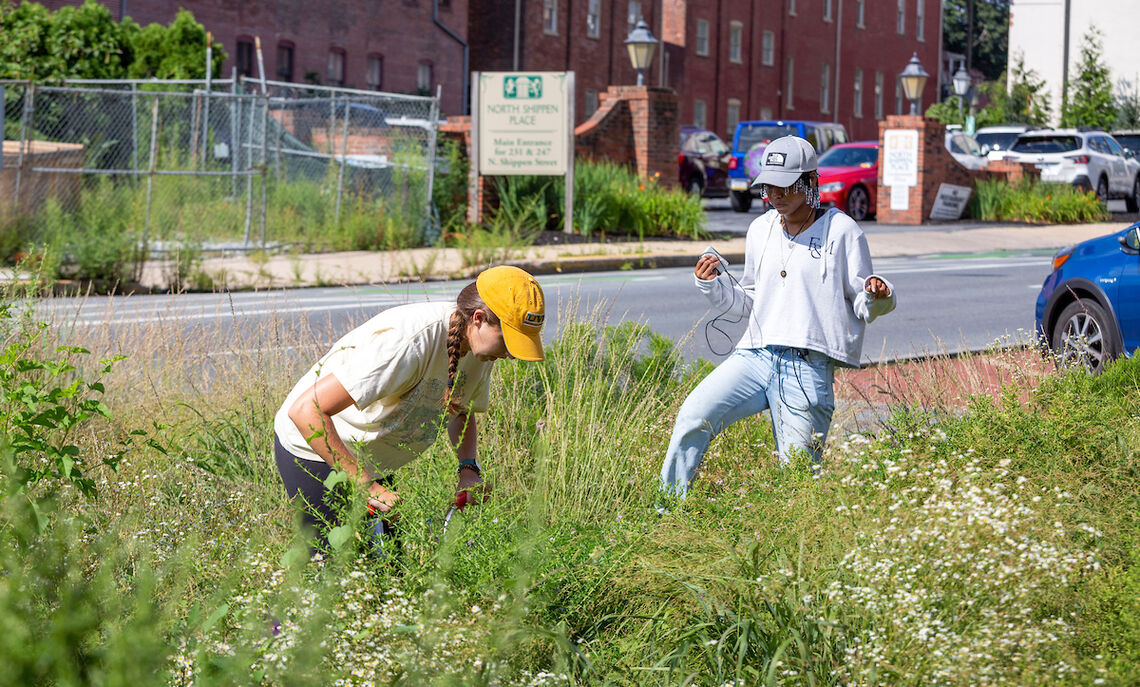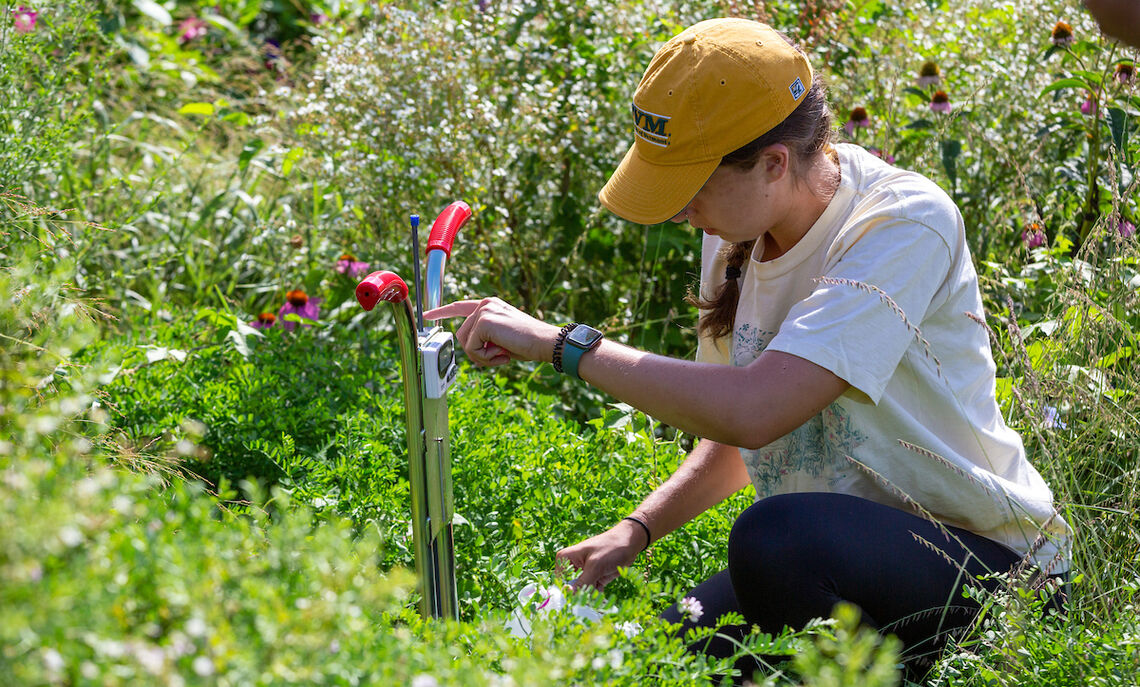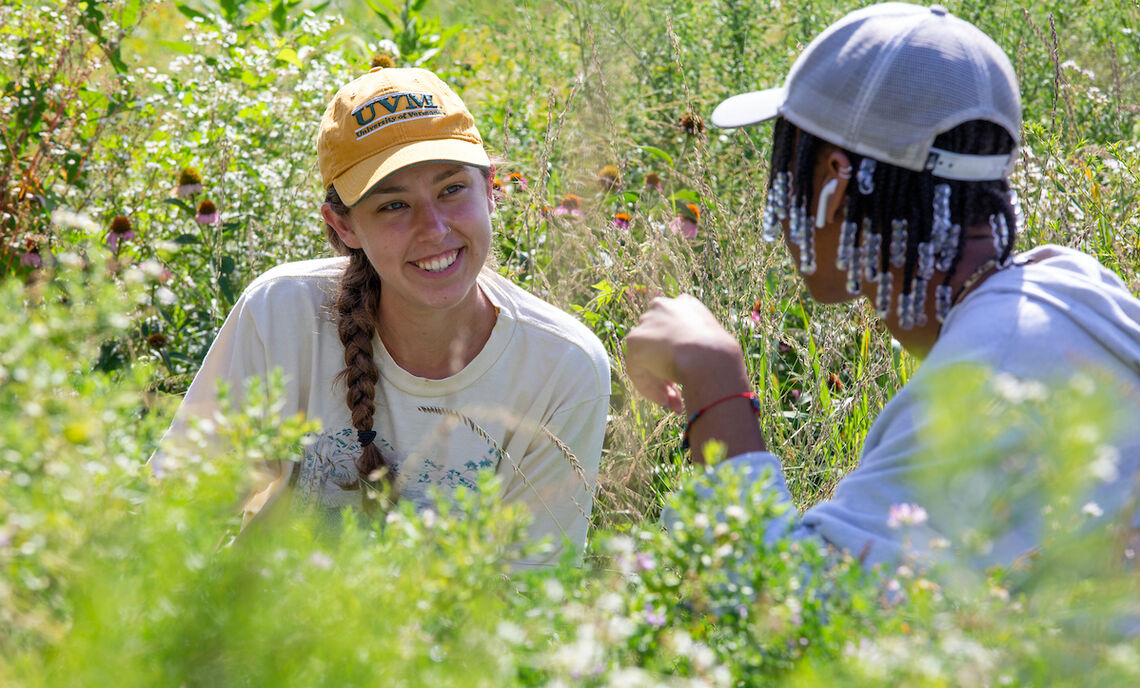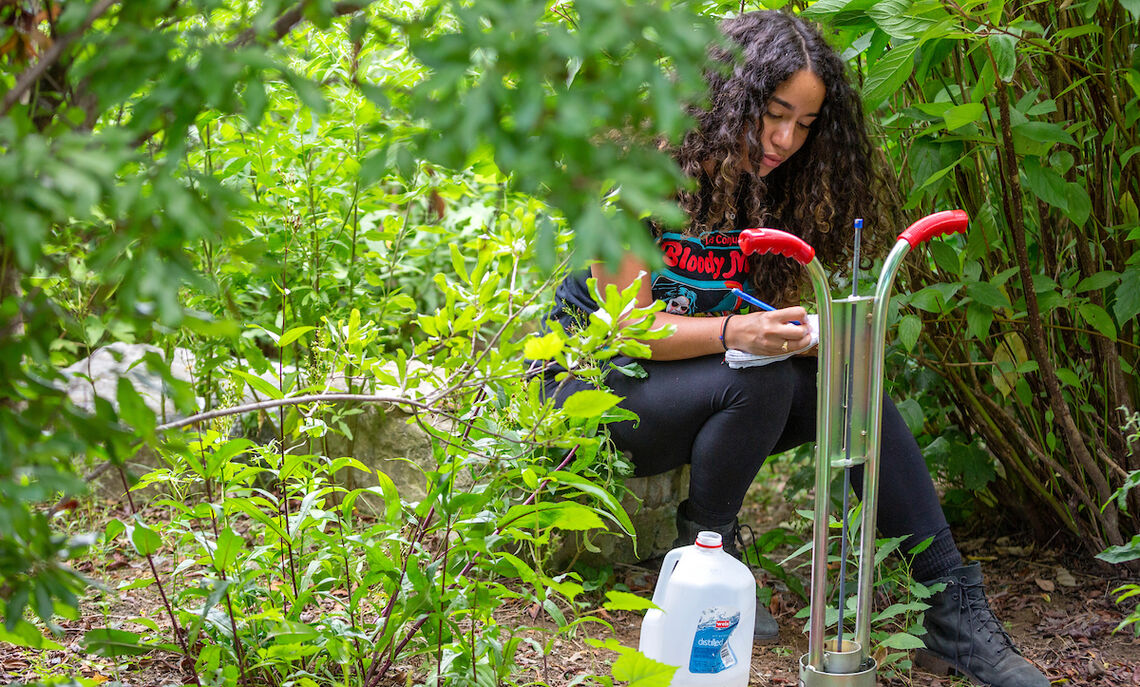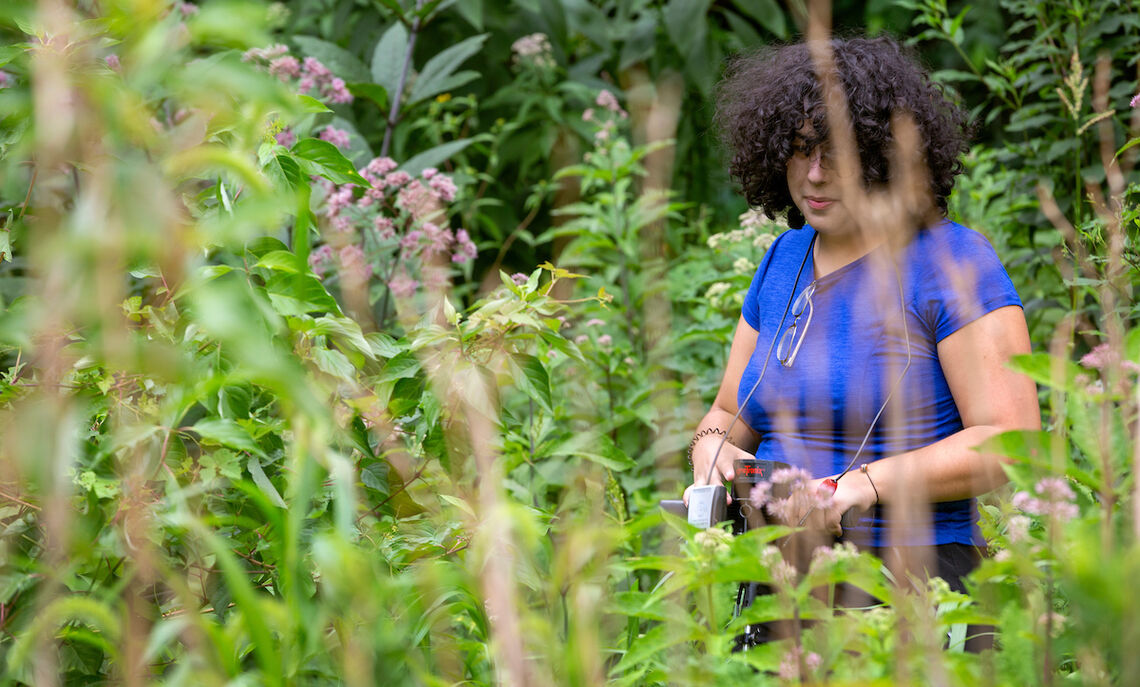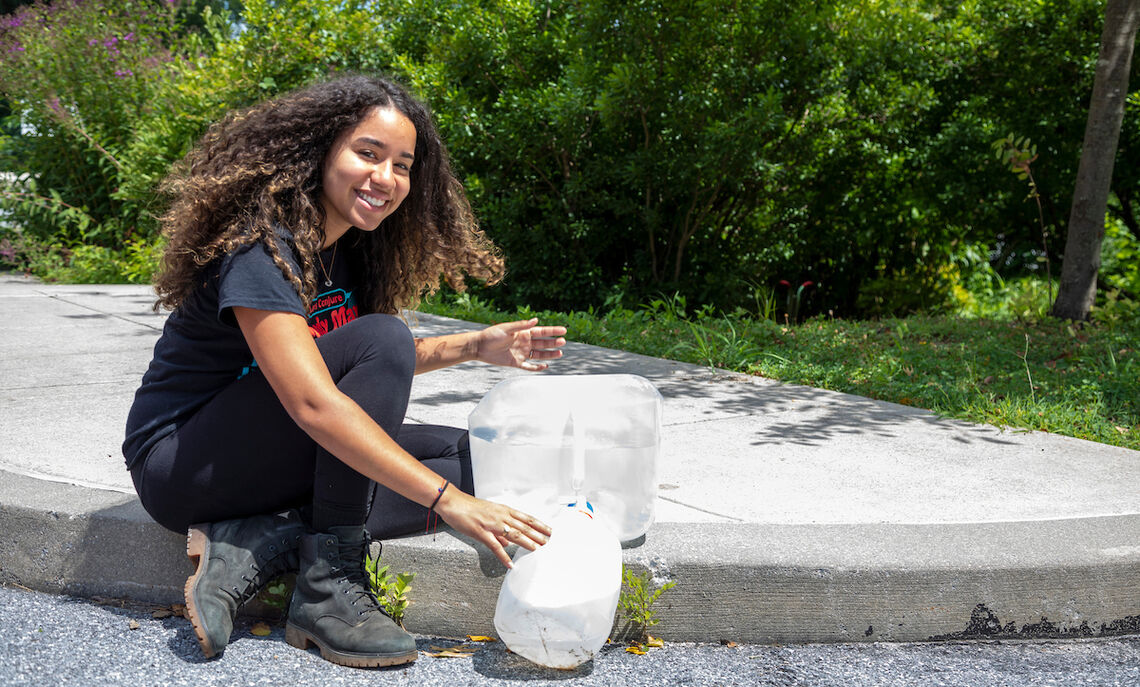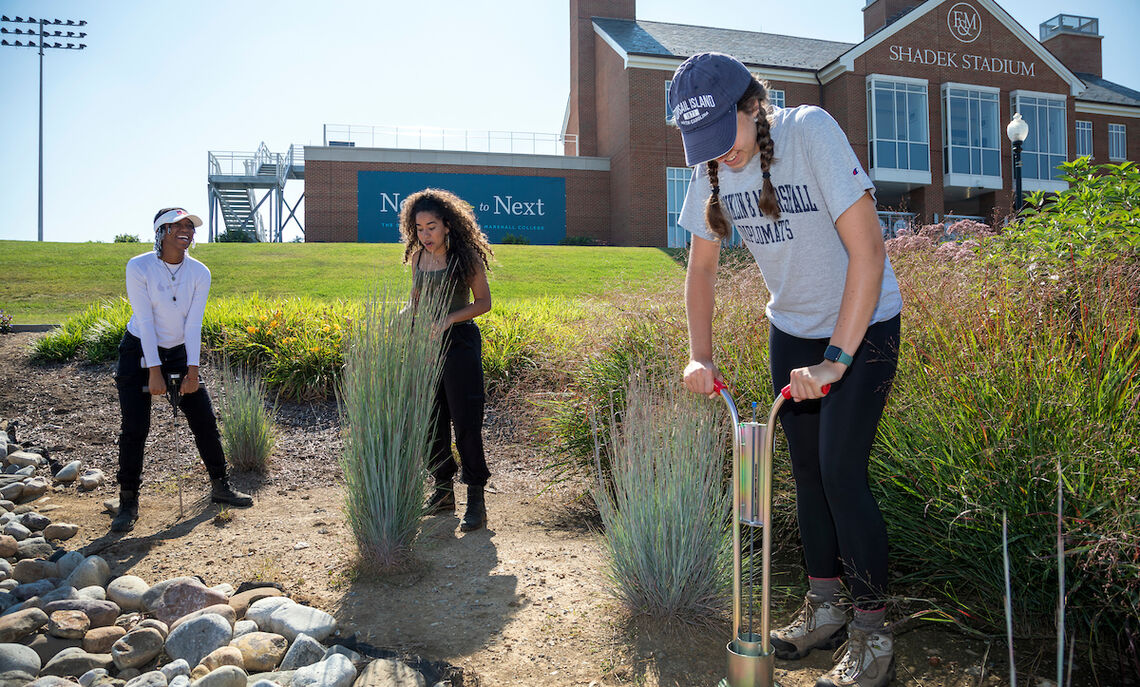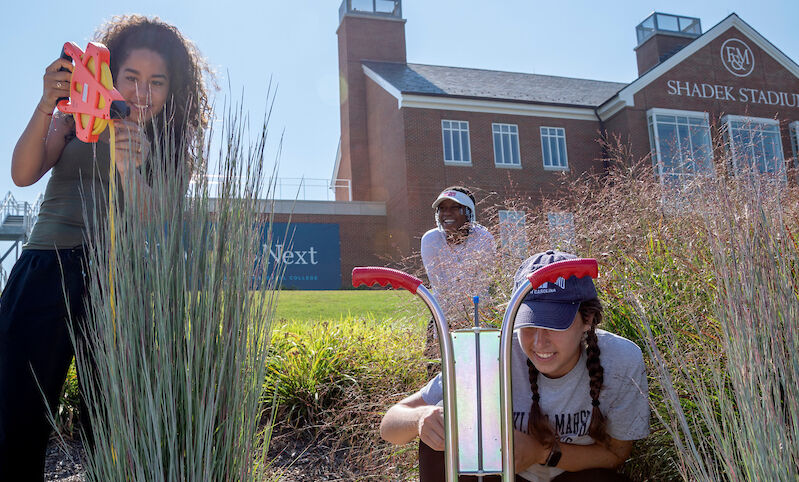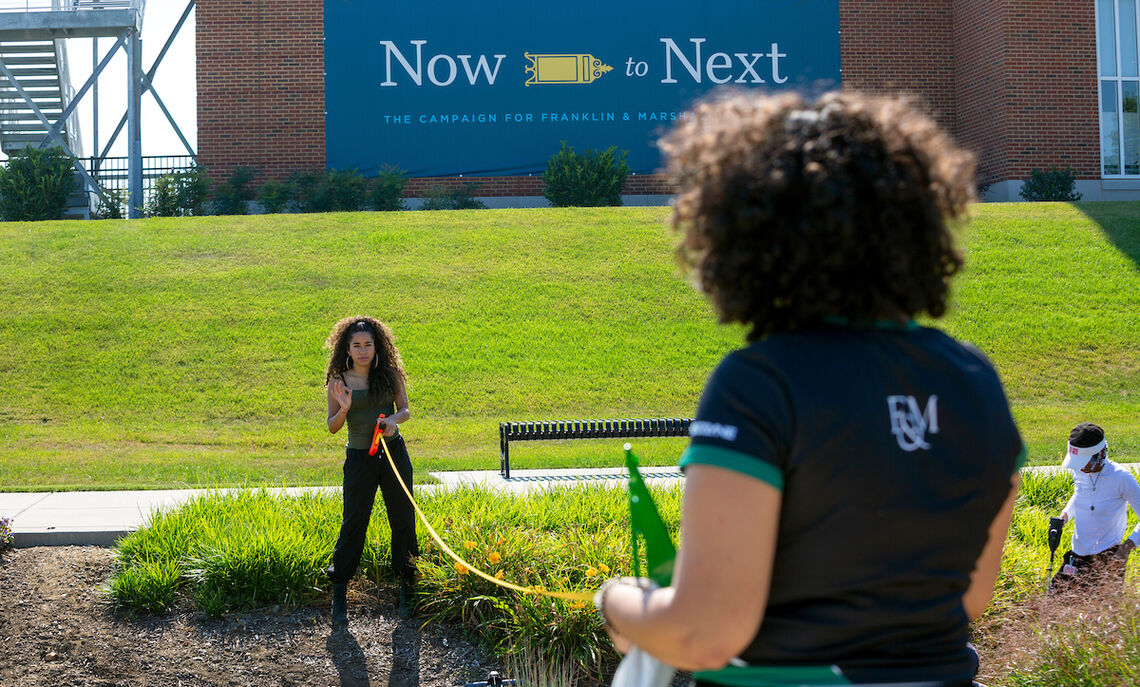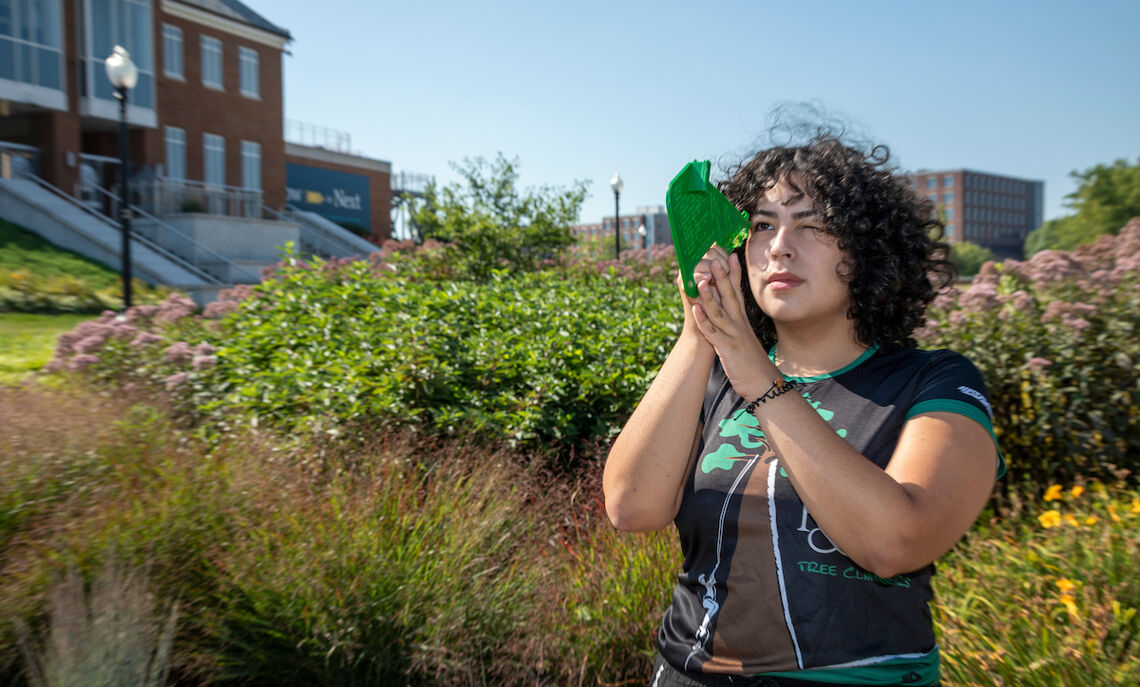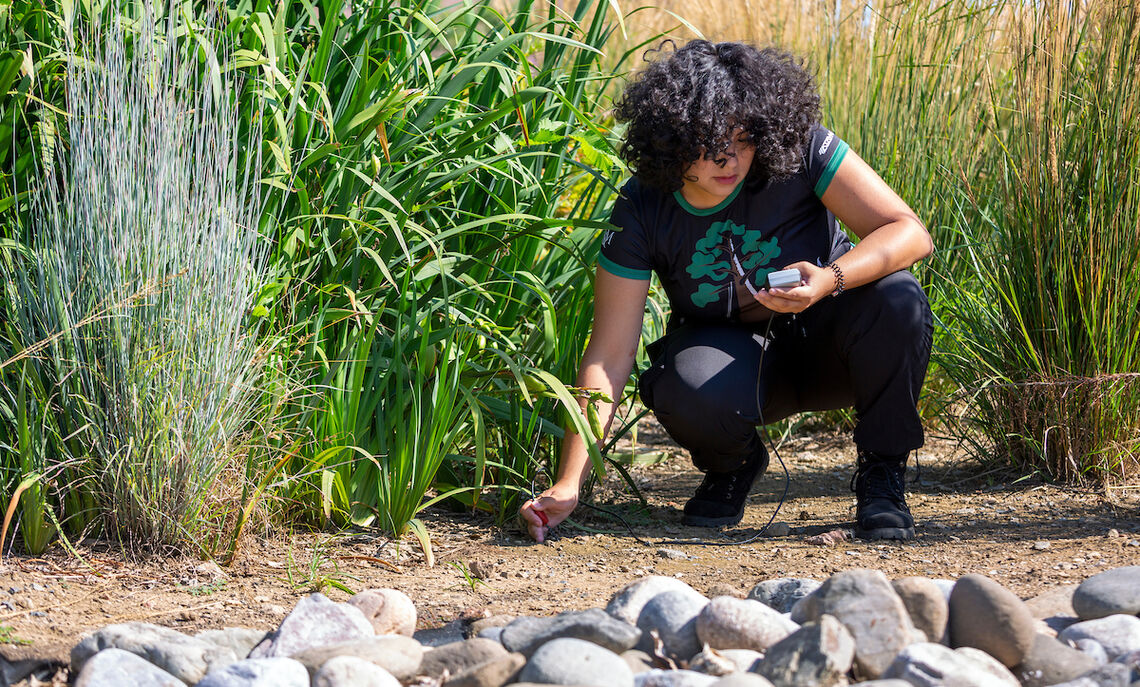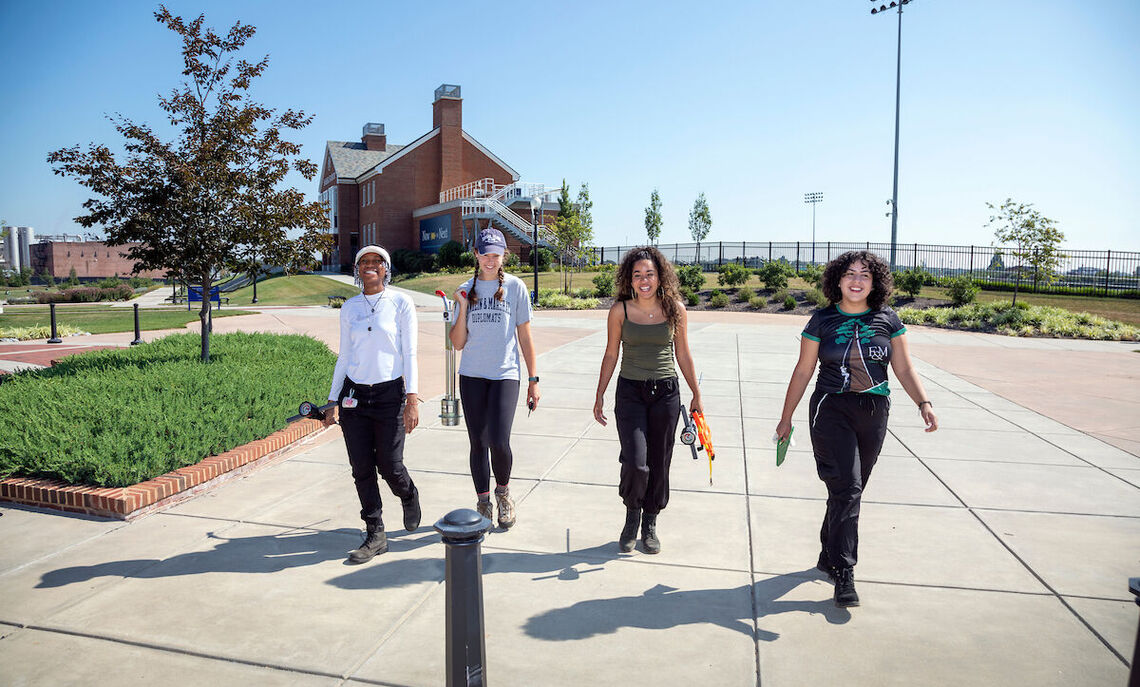 Related Articles
December 1, 2023
Faculty Awarded $1 Million in Recent Grants
As F&M students turn the final pages of the fall semester, it's important to also celebrate members of the faculty and professional staff who help create an enriching academic environment.
November 27, 2023
Paleontologist in the Making
Senior Conner Minkowitz's passion for extinct creatures changed when he began studying under a retired Franklin & Marshall College paleontologist.
October 31, 2023
True Blue Weekend Marks Milestones
An estimated 2,100 students, parents and alumni filled Franklin & Marshall's campus Oct. 27-29 for True Blue Weekend. The annual Homecoming and Family Weekend offered something for members of every generation.