'Everything is Impermanent': Lessons from an Ancient Spiritual Art Form
An integral component of the F&M student experience is the opportunity to learn about new cultures and forms of art directly from expert practitioners around the globe.
From Feb. 13 to 17, the Department of Religious Studies invited the college community to celebrate the weeklong creation of a Tibetan sand mandala by renowned artist and Buddhist monk Losang Samten. The mandala, crafted in the Gipson Grand Forum of the Susan and Benjamin Winter Visual Arts Center, is a spiritual symbol in Asian cultures. Sand mandalas are painstakingly created by hand using millions of grains of colored sand. Once the mandala is completed, it is dismantled during a ceremonial ritual that exemplifies the Buddhist tenet that all things in life are transitory.
Samten studied at the Tibetan Institute of Performing Arts and holds the equivalent of a doctoral degree from Namgyal Monastery, the monastery of the 14th Dalai Lama. In this video, he reflects on the "constantly changing and moving" nature of life and the liberating power of embracing impermanence.
Video by Andrew Bilindabagabo
The Creation of a Sand Mandala: A Slideshow
(Photos by Deb Grove)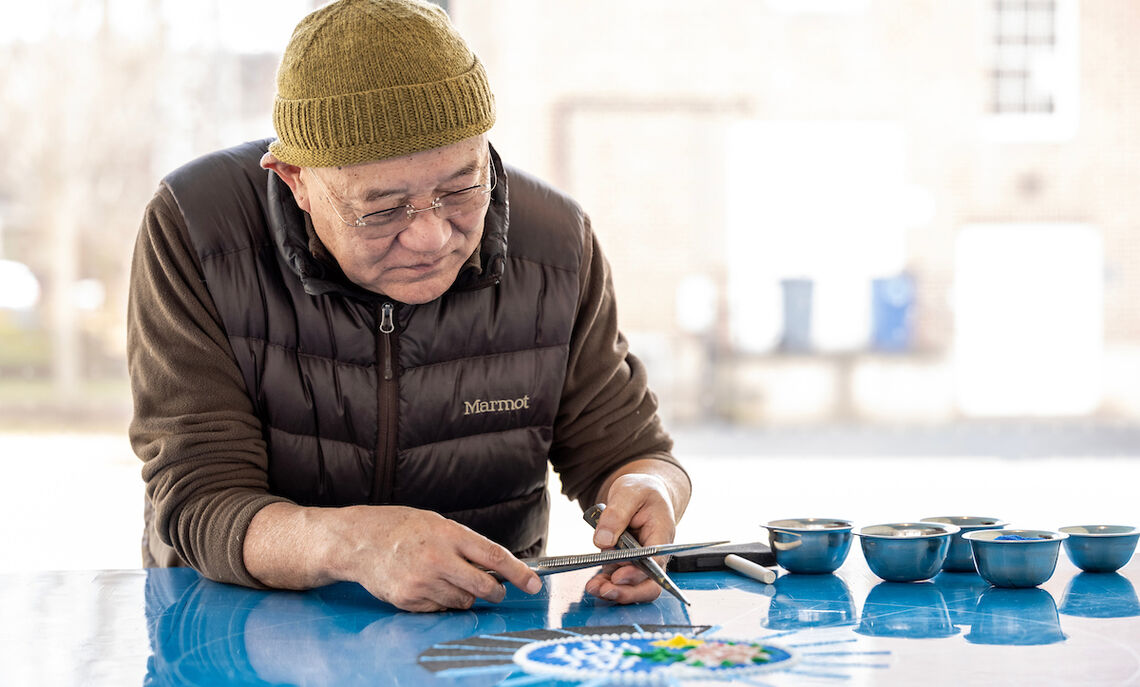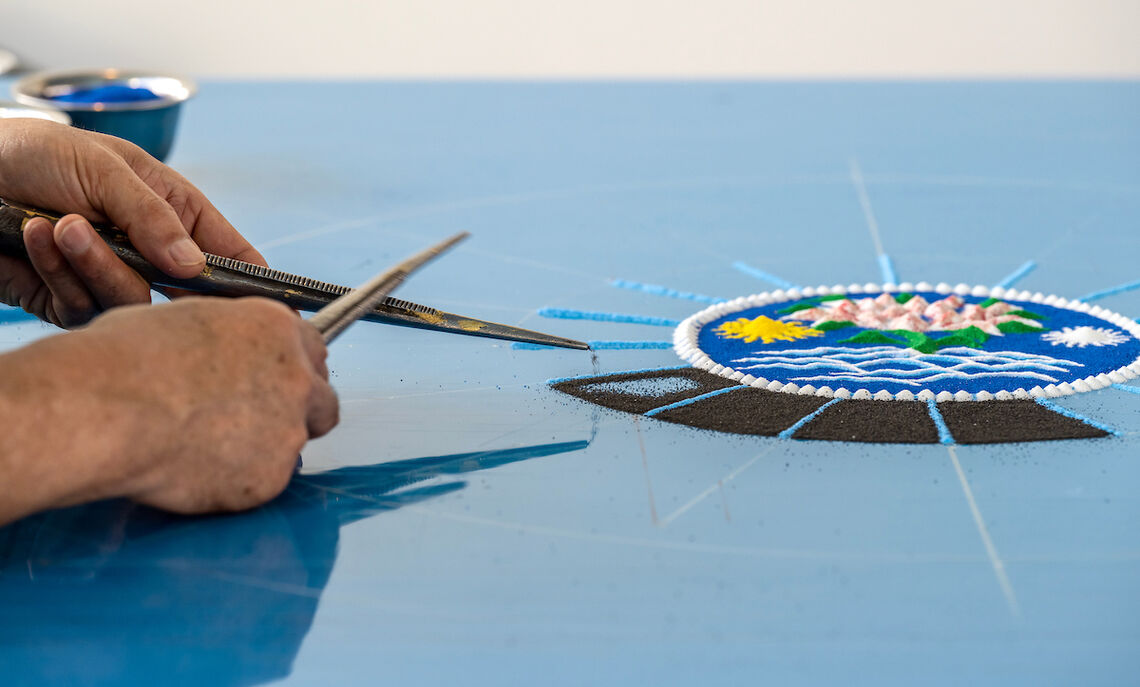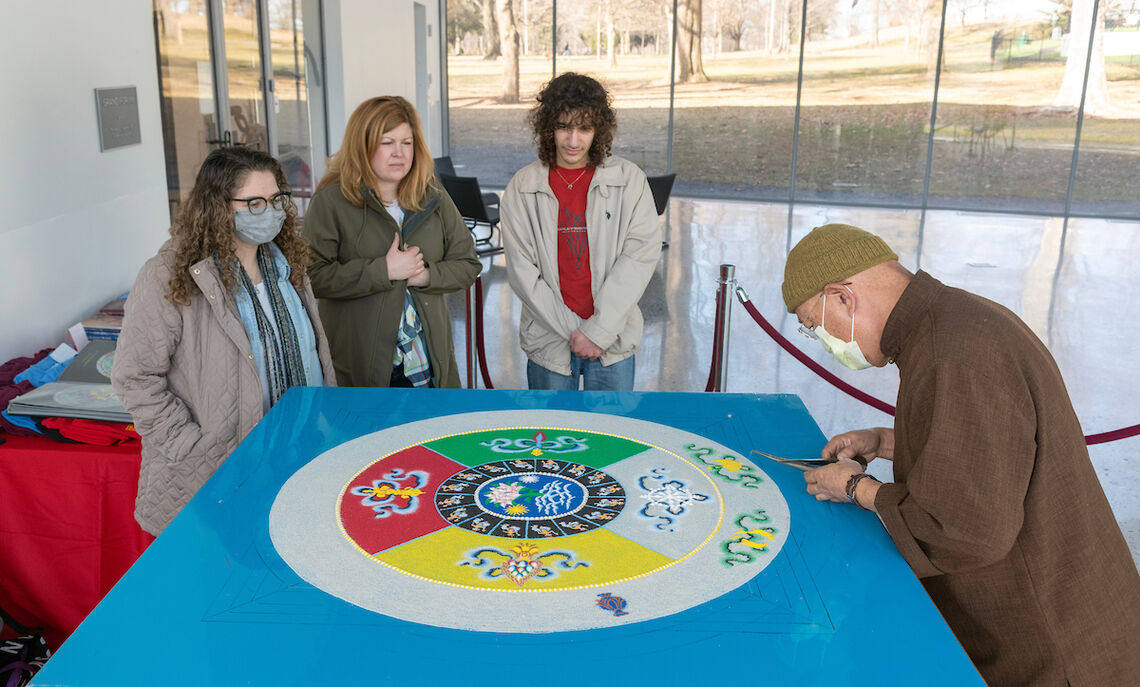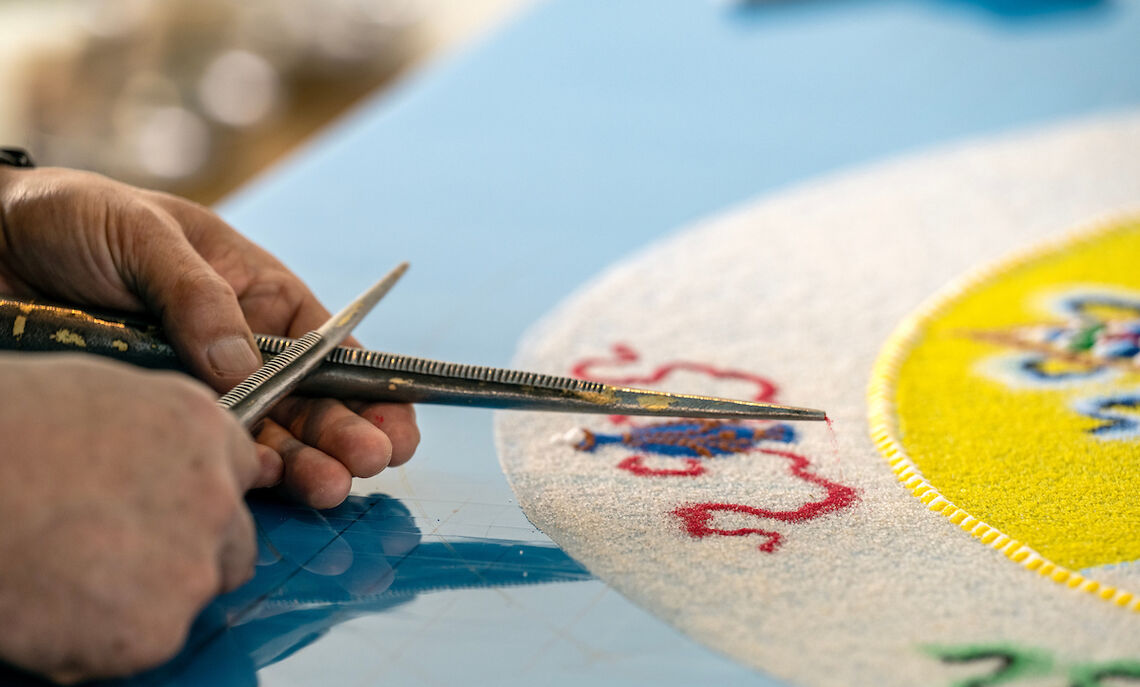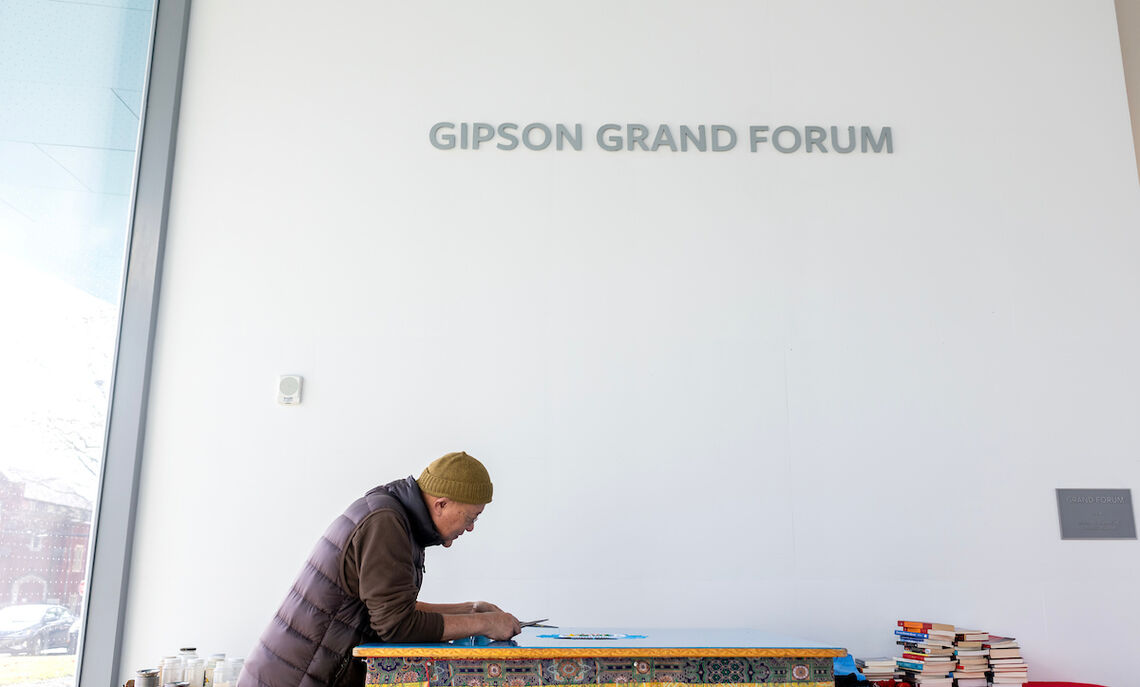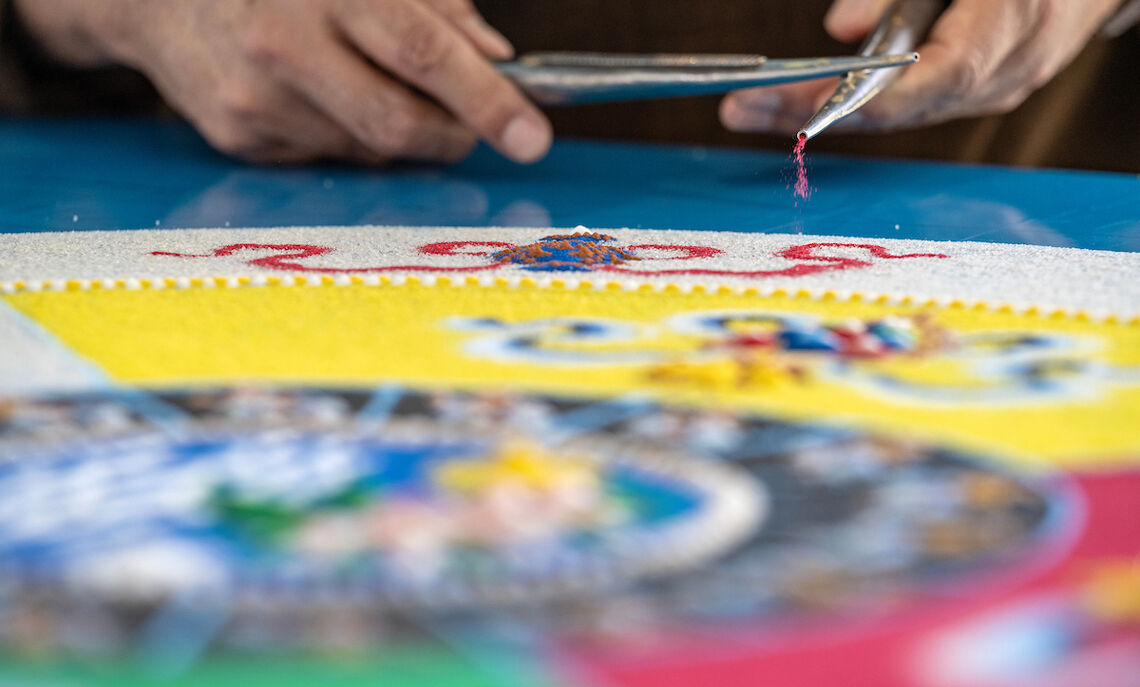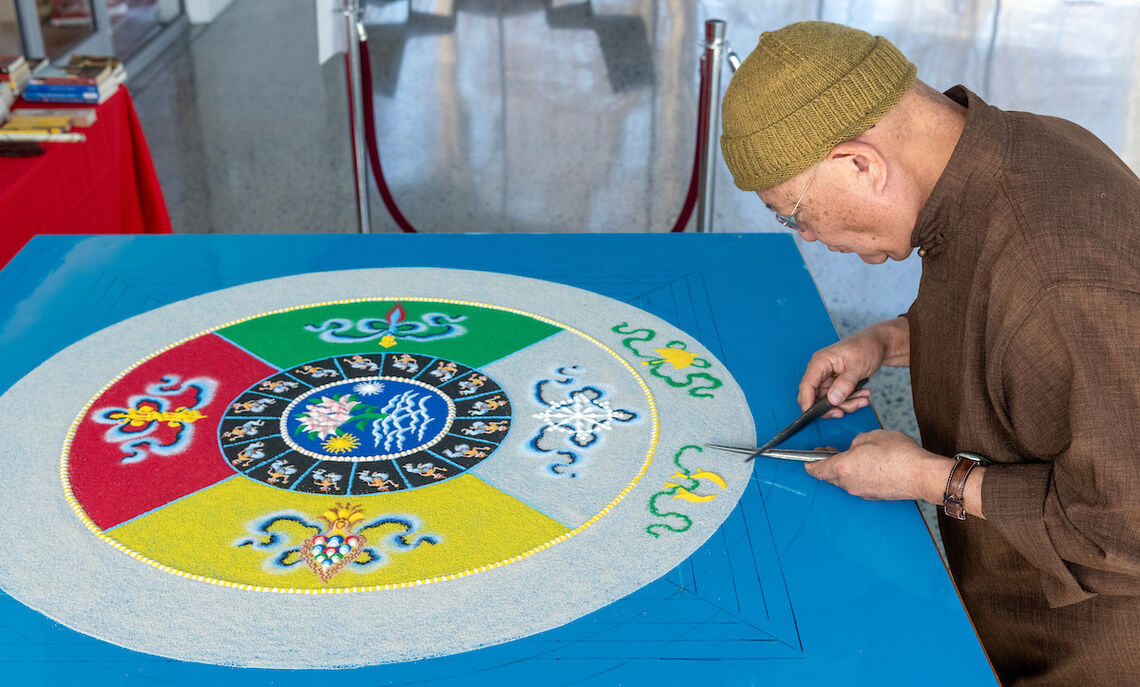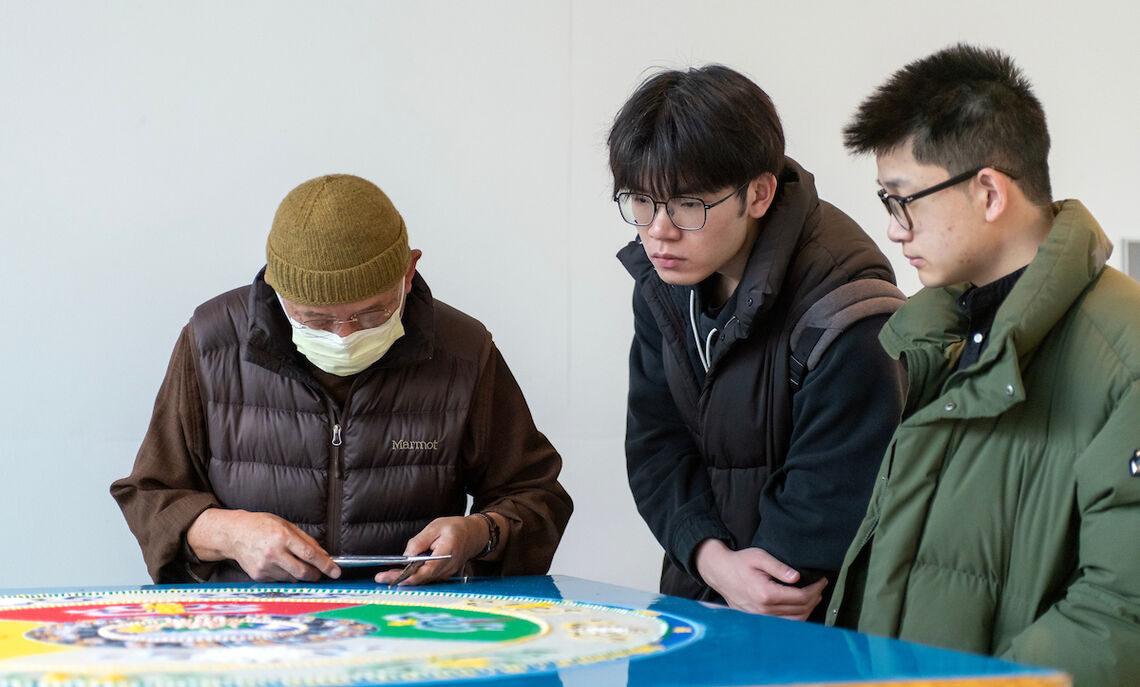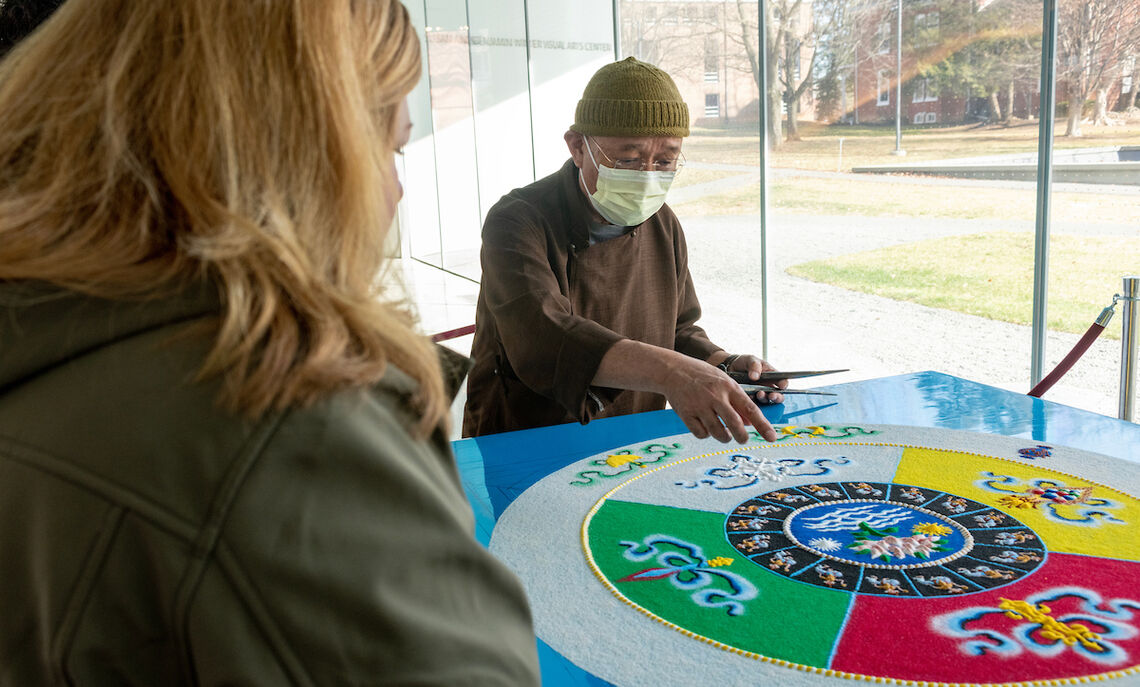 Related Articles
September 6, 2023
Phillips Museum Showcases Fall Exhibitions
Unveiled this week, the newest slate of exhibitions at the Phillips Museum of Art explores nature, place and memory.
August 4, 2023
Young Alum Startup Merges Art and Economics
Mark Marotta '21 launched Amparo in his senior year at F&M, a web platform for emerging and established fine artists to display original paintings in a virtual stage setting.
June 1, 2023
From Passion to Podcast
Rising senior Mia Gwirtzman has always been an artist. But after a semester at Franklin & Marshall College, she began to realize the broader implications of art. Did you know F&M students can rent podcast recording kits? Mia Gwirtzman '24 records podcast research about public health at London's Wellcome Collection.