Exploring the Intersection of Economics and Feminism
Kamakshi Shah '22 didn't expect to fall in love with economics. She had always thought of the subject as "intimidating," but after taking a class at her high school in Nepal, she uncovered a unique interest.
"I'm really passionate about economic development and feminism," she said.
This blended affinity stemmed from an independent research project Shah completed for her high school economics class.
"I studied microfinance and women's empowerment in a small village in rural Nepal," she said. "I looked at how access to loans and financial literacy helped women gain a sense of autonomy and agency they wouldn't (typically) have in their everyday lives. Giving women access to finance and financial literacy helps them realize that they're capable."
At F&M, Shah is further exploring this intersection of economics and feminism as an economics major with a minor in women's, gender and sexuality studies.
"Being in a liberal arts environment helped me combine those interests," she said. "Being exposed to so many different disciplines has shaped what I want to do."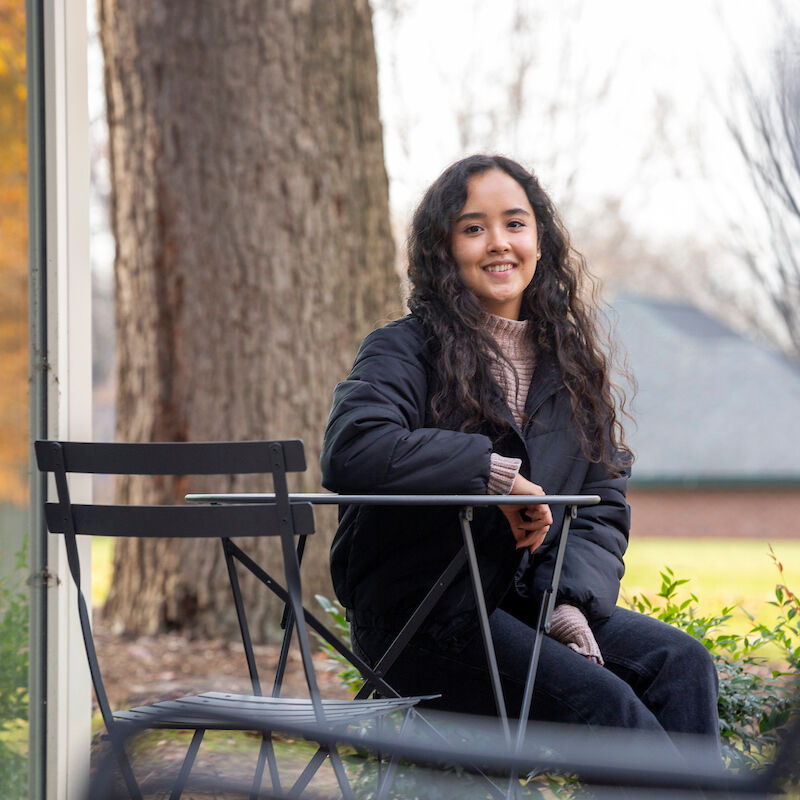 Shah said that financial aid has been a key component in her formative liberal arts experience and career exploration.
"I'm from a developing country, so financial aid has played a big role in being able to come to college so far away from home," she said. "The whole notion of financial aid has increased my interest in economic development because it shows how important education is to help build a person in a lot of ways."
Shah completed an internship at the International Economic Development Council in Washington, D.C., this past summer with support from summer experience funds available through the Office of Student and Post-Graduate Development. After she graduates this May, she plans to attend graduate school or begin a career in economic development, international development or market research, studying how and why consumers make purchase decisions.
Related Articles
November 16, 2023
Young Alum Shines Light on LGTBQ Global Rights
Erin Hallenbeck's Franklin & Marshall degree has taken her as far as the U.K. and the Netherlands. But today, the 2017 grad is making a global impact right from campus.
November 7, 2023
Post-Soviet Memories Shaped Professor's Path
F&M Professor of Economics Yeva Nersisyan was just a child in Armenia when the Soviet Union collapsed, but the following turmoil shaped her life's work. She'll discuss Modern Money Theory at a Nov. 9 Common Hour lecture.
October 20, 2023
Wrestler Pins Post-Grad Career Thanks to F&M Mentor
Wrestling captain Noah Fox excels on and off the mat, thanks in part to guidance from his True Blue mentor. "This program has helped me jump-start my career and secure my dream job as a software engineer," Fox said.