F&M Senior Earns Second Prestigious Scholarship
With purpose in mind, senior Makaila Ranges has pursued opportunities presented to her since arriving at Franklin & Marshall College, from becoming a Truman Scholar in her junior year to recently being named a Schwarzman Scholar, one of the world's most prestigious graduate fellowships.
"I think for me this is the next big leap," said the student government leader and biology and government joint major, minoring in Spanish. "I'm learning how to be on my own, learning how to be a better leader, and I'm learning how to make really great connections with people around the world."
The fellowship is located at Schwarzman College on the campus of
Tsinghua University
in Beijing, ranked the finest university in China and Asia. Ranges will learn Mandarin as she studies for her master's degree in global affairs. She belongs to the seventh class of 151 Schwarzman Scholars, selected from an initial pool of nearly 3,000 applicants from 33 countries and 106 universities.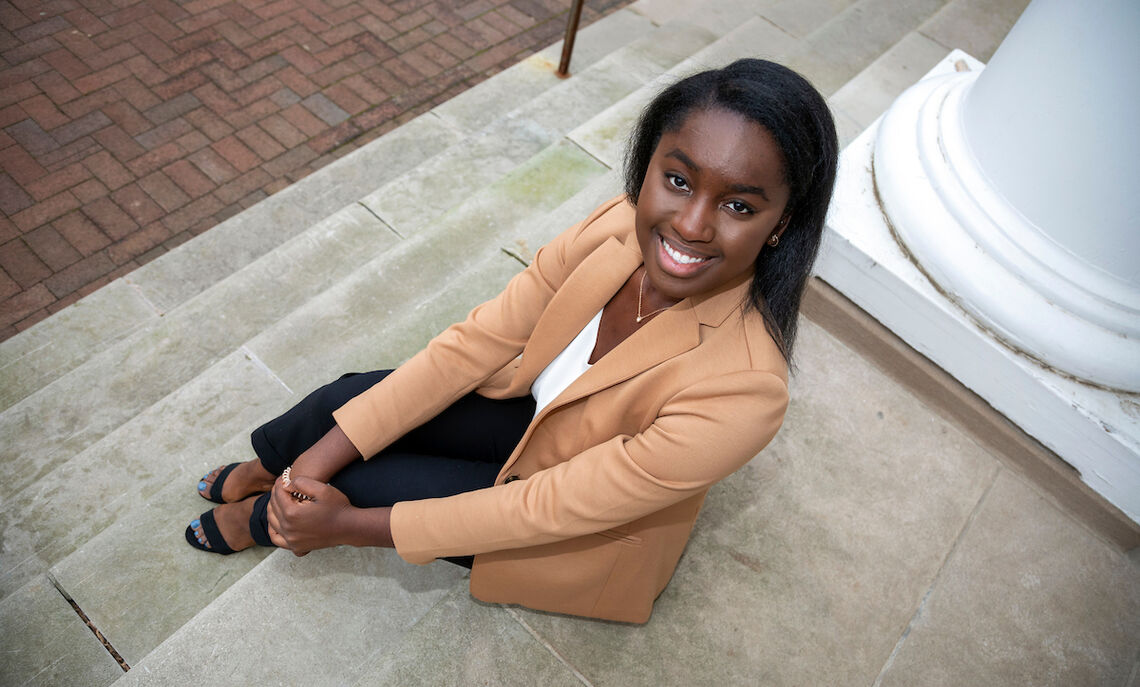 "The Schwarzman Scholars program is less than a decade old and in that short time has become one of the most prestigious and exciting fellowships that I work with," said Professor of Anthropology Monica Cable, director of Fellowships. "I've worked with Makaila since her first year at F&M and she never fails to impress me."
Ranges is F&M's first Schwarzman Scholar and the College's second Truman Scholar. Her Truman Scholarship was announced April 14, along with 61 others, by Madeline Albright, former U.S. secretary of state and now president of the Harry S. Truman Scholarship Foundation. Ranges joins Akbar Hossain '13, now an F&M Board of Trustees member, in that honor.
She was born in Baton Rouge, La., and raised in South Bend, Ind., where she started to formulate plans for her future in high school. As a high school senior, she served as an unpaid intern in the office of Pete Buttigieg — then mayor of South Bend and today the U.S. secretary of transportation. To earn money, she worked at a coffee shop in the evenings.
Ranges' accomplishments in college include working for the Wisconsin Democratic Party and interning at the Pennsylvania Immigrant Resource Center. She was named a Public Policy and International Affairs scholar at the University of Michigan Gerald R. Ford School of Public Policy.
At F&M, after a term as vice president of Diplomatic Congress, she became student government president in the spring. Among her other student leadership positions, she serves as the student representative to Franklin & Marshall's Pandemic Operations Response Team (PORT) and the Board of Trustees' Committee on Academic Life. She was a member of the Debate Club, the Harwood Scholars, and the Model United Nations at F&M.
"I'm a very strategic person," Ranges said. She said she had not set out to become student body president or win the fellowships. "It kind of fell in place, and it fell in place year after year, but it fell in place with the greater goal in mind of entering public service."
The Schwarzman Scholarship modeled on the Rhodes Scholarship at Oxford University, was founded by Stephen Schwarzman, a philanthropist and the chairman and CEO of The Blackstone Group, a global-private equity firm he established in 1985. Scholars are selected through a rigorous application process designed to identify leadership potential, intellect, and strength of character.
"The world needs Schwarzman Scholars now more than ever before," Schwarzman said. "We are confident that these extraordinary young people will seize this opportunity to act with intellect and integrity, address pressing global issues, deepen cross-cultural connections, and fulfill the mission of Schwarzman Scholars: to create a steadfast network of future global leaders."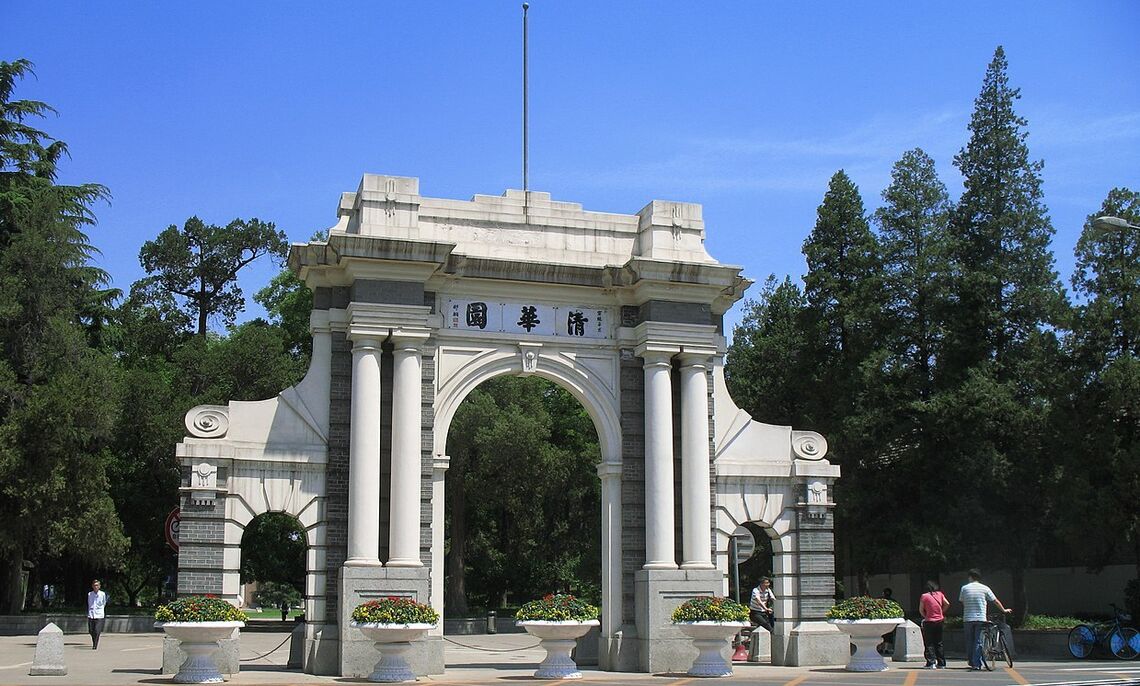 F&M President Barbara Altmann said, "Makaila has again shown why the world also needs Diplomats — while they are at F&M, our students prepare to lead once they finish their academic careers with us. We are proud of the accomplishments of this gifted young woman and look forward to watching what she offers the future."
Ranges plans to attend law school following the Schwarzman program. She said the opportunities F&M offers students to grow and expand their intellect certainly prepared her to complete graduate school abroad, learn another language, and embrace leadership opportunities.
"I definitely came to college and said 'I'm going to try new things.' I think it was hard because the things that I did try my friends didn't do," she said. "When I came to campus, I had to be very comfortable standing alone or by myself and navigating those spaces to meet new people. It was really a great time and I'm glad that I did that. I'm glad I just went and figured it out."
Upon her graduation in May 2022, Ranges will spend a few months with the Truman Scholar Summer Institute, working in Washington, D.C., for a government agency or issue-focused nonprofit. She will start her studies at Tsinghua University in August.
"I will have the ability to collaborate and converse with fantastic students in the Schwarzman Scholar program. We will be navigating relationships with one another and some of the world's top policymakers and thinkers, which is amazing," Ranges said. "When we're together for a whole year, we will have extensively covered topics such as family backgrounds, subject matter interests, goals and aspirations, and ultimately how we are thinking about solving some of the world's key challenges."
"I definitely came to college and said 'I'm going to try new things.' I think it was hard because the things that I did try my friends didn't do. ... It was really a great time and I'm glad that I did that. I'm glad I just went and figured it out."
– Makaila Ranges

Related Articles
October 26, 2023
F&M October Poll: President Biden Leads Donald Trump in Pennsylvania
President Joe Biden narrowly leads Donald Trump in Pennsylvania, in the newly released October Franklin & Marshall College Poll.
September 21, 2023
Exploring Theater as a Tool for Social Change, Education, and Awareness
Aviva Katz '24, a government and theatre joint major, discusses how F&M's Diversity and Equality in Education Certificate is helping her along her path toward a career in educational theater.
August 16, 2023
Closing the Gender Gap in Finance
Kriti Krishna '18 and Lia Tavarez '20 are working together to make investments more accessible for female entrepreneurs through HearstLab, a a venture fund for women-led startups.