F&M Student Named to Hillel International Cabinet
Franklin & Marshall College senior Julia Bernstein has been named to the 2021-22 Hillel International Student Cabinet by Hillel International, the largest Jewish campus organization in the world.
Started in 2016, the Student Cabinet, which invites about two dozen selected students from across the globe annually, shares their advice, opinion and perspective with Hillel's leadership to engage Jewish college students.
"This was a highly competitive process, with Julia needing to submit an application answering many questions, and an interview with current students serving on the Cabinet and Hillel International staff," said Amy Zylberman, acting director of F&M's Klehr Center for Jewish Life.
A joint studies major, Bernstein said, "I am incredibly excited for this opportunity and I cannot wait to represent F&M and other small liberal arts colleges on the Student Cabinet. This is such a unique experience and I feel grateful to be given the chance to broaden the scope of my impact as a Jewish leader."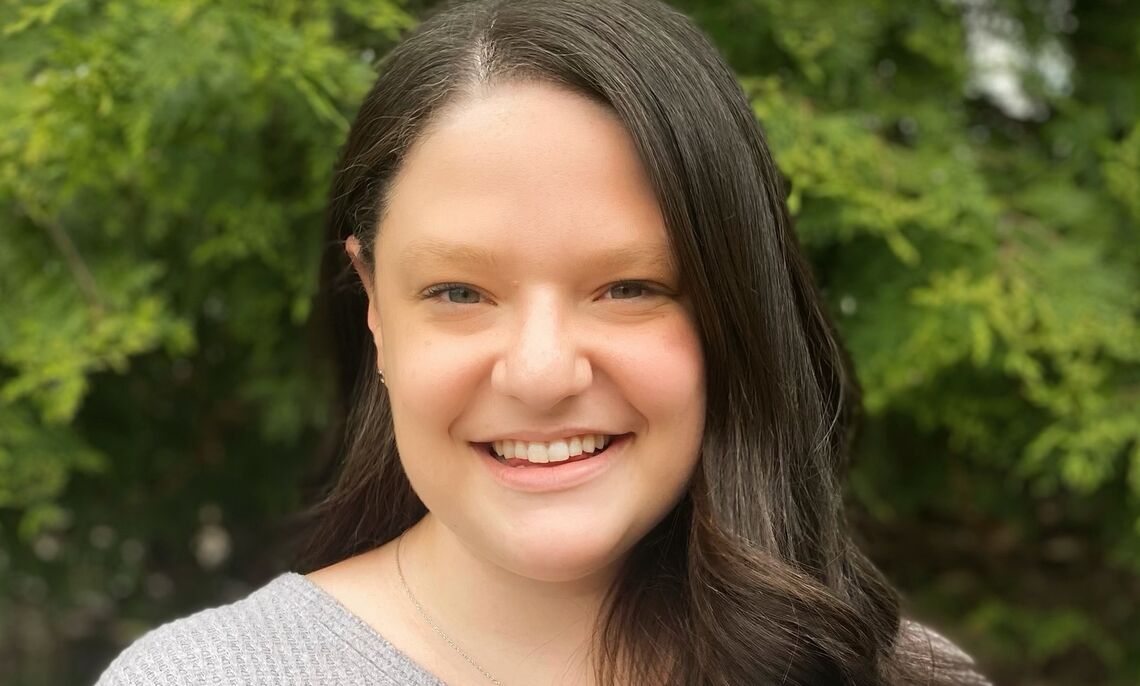 Gretchel Hathaway, F&M's vice president for diversity, equity and inclusion, said, "It is rare that a student from a small liberal arts college has this opportunity. We are so excited for Julia - she will learn from this opportunity and also be able to teach our students about her experiences from an international perspective!"
Members of this year's Student Cabinet of 20 students represent three countries – the United States, Canada and Israel — and 12 states. Hillel operates on more than 550 campuses in 17 organizations, according to Hillel International.
According to Zylberman, "Julia will get to make an impact in the field and interact with many changemakers, steering decisions at Hillel International directly."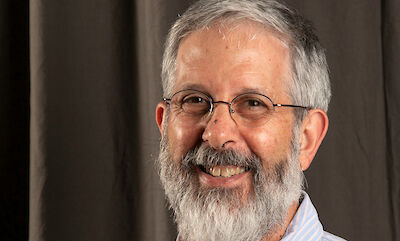 Retired Dean Taber Receives Inaugural Meritorious Service Award
Ralph Taber, retired Franklin & Marshall College dean and director of the Klehr Center for Jewish Life, was recognized for his 34 years of F&M service as the first recipient of a new award created in his honor.
The Dean Ralph S. Taber P'16 Meritorious Service Award was bestowed upon Taber for his "significant and impactful contributions to the welfare of the Franklin & Marshall College Jewish community."
James Overstreet '21, Hillel's first civic engagement intern, said, "Ralph Taber was a mentor for me and showed me the concept of the Jewish journey – the idea that each person goes on their own path to kind of figure out what Judaism means for them."
Nearly 30 years of Taber's F&M career was spent in his role as the college professional overseeing F&M's Hillel chapter before his 2020 retirement.
"I am truly thankful that the Klehr Center for Jewish Life Board of Directors now has the opportunity to honor volunteers who give so much to the students, to Hillel and to the College," Taber said. "I am very moved and grateful to have this award named in my honor and be its first recipient."
Related Articles
October 19, 2023
F&M Receives Higher Education Excellence in Diversity Award
For the second year in a row, Franklin & Marshall College has received the Higher Education Excellence in Diversity (HEED) Award from Insight Into Diversity Magazine.
April 12, 2023
Mindful Moments: Faith & Meaning
Sometimes, it's the quiet and contemplative moments in between class and co-curriculars where the most personal growth occurs. In this mindfulness miniseries, we explore moments of calm and...F&M is a welcome space for all faith and religious affiliations. An ongoing, student-led group discussion dives into the philosophical side of faith.
March 27, 2023
Memorial Celebration: Bill Hutson's Life and Art
The Franklin & Marshall College community will celebrate the life and art of the late Bill Hutson at a memorial event to be held April 1 at 1 p.m. at the Winter Arts Visual Center. An...Bill Hutson was a professor of painting at F&M for over 20 years. His exhibition