F&M Students Mentor Local High Schoolers in Filmmaking
Three Franklin & Marshall College seniors mentored local high school students in filmmaking this summer, as well as planning a fall film festival.
"They are working with us to program the Gleaners Film Festival, but right now, they are in the middle of a documentary workshop with three McCaskey High School students," F&M Associate Professor of Film Jeremy Moss said.
The F&M students — Simon Taylor, a film and media studies major from New Holland, Pa.; Lauren Proffitt, an art studio major from Lancaster; and Idris Mansaray, an English and film major from Laurel, Md. — rolled with what was presented to them as a Hackman research project.
"I didn't know exactly what we'd be doing, but I said, 'I'm interested.' I love film," Mansaray said.
While they brought their experiences making films or working on technical aspects of films, they focused their lens on helping three McCaskey High School students make documentaries.
"As a film major, and as someone who is passionate about film, this is something that seemed appealing to me—the workshop and also helping with the festival," Taylor said.
With their McCaskey mentees — Connor Gherardi, Vanessa Grant and Brendan López-Núñez — the F&M students moved from campus locations to locations around Lancaster: bicycle repair shops, a middle school and the offices of a nonprofit youth enrichment program.
They worked through the New Gleaners workshop, namesake of F&M's September film festival.
"We were guiding them and in some ways coaching them on location," Proffitt said. "We were just helping them get to a point where they were comfortable."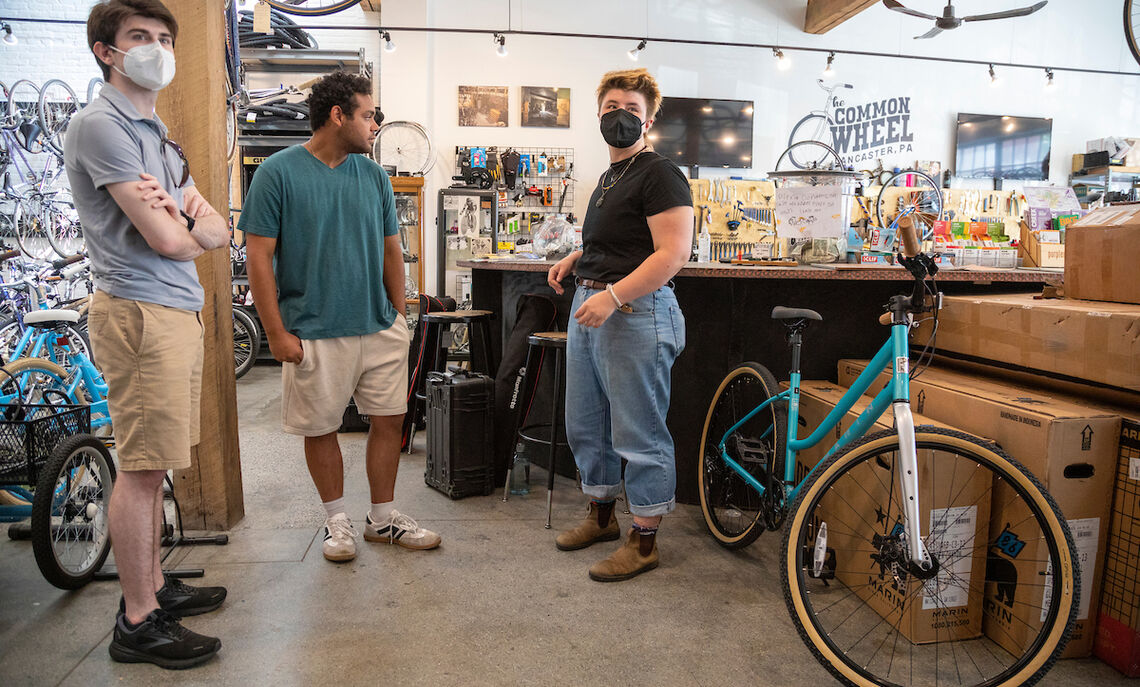 The two weeks of filming and editing the documentaries were preceded by planning in the spring by the three mentors.
"I never had an opportunity before to work on films collaboratively, so it was a new experience trying to prepare for that mentally on how I can help people I'm working with," Mansaray said.
The seniors enjoyed working with the high school students and watching their confidence build.
"We covered a lot of concepts the first week, then helped them see how those concepts would apply when they're actually making a film," Proffitt said. "I definitely have a better idea of how to work with high schoolers—it was cool seeing their creativity come through."
The seniors also enjoyed working together.
"Some of it was kind of a new experience because having gone to school during COVID, having online classes, some of this was a first-time opportunity for me being able to work with groups in projects," Taylor said. "It was a nice feeling being in a group with multiple camera operators and multiple sound operators instead of just one person having to do it all."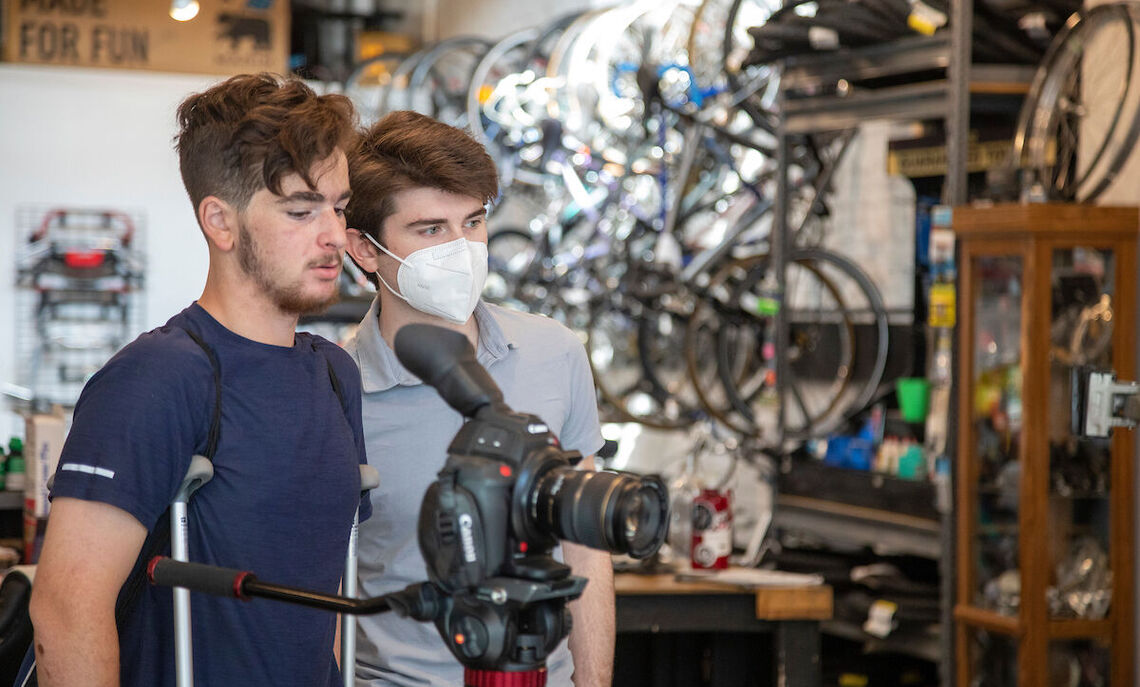 Related Articles
November 21, 2023
60 Years After JFK's Death, Alumni Author Finds Missing Link
Was the star of NASA's first female astronaut program linked to the assassination of JFK? "A Woman I Know," by filmmaker turned author Mary Haverstick '82, searches for the truth.
September 21, 2023
Exploring Theater as a Tool for Social Change, Education, and Awareness
Aviva Katz '24, a government and theatre joint major, discusses how F&M's Diversity and Equality in Education Certificate is helping her along her path toward a career in educational theater.
September 7, 2023
Microgrants Fund Student Passion Projects
Writers House microgrants enabled six F&M students to explore passion projects aligned with their fields of study this summer.