F&M Celebrates Winter Graduates
The sound of applause and emphatic cheers filled Barshinger Center for Musical Arts Dec. 14 to celebrate 50 winter graduates of Franklin & Marshall College.
The ceremony recognizes students who complete academic requirements ahead of their cohort, or complete an extra term. Students who complete requirements by Jan. 31 are counted as members of the Class of 2022 and invited to participate in the Commencement ceremony May 14.
F&M President Barbara Altmann handed diplomas to the 31 students in attendance. Each of the 19 graduates unable to join in person was individually recognized.
"What does it mean to be a Diplomat?" Altmann asked. "It means moving fluidly between and among cultures. It means translating between different languages, different fields, different cultures and points of origin— It means leading creative problem-solving, bringing people and places together."
Family, friends and members of the campus community gathered before and after the ceremony to snap photos and congratulate the College's newest graduates. A reception at Steinman College Center followed.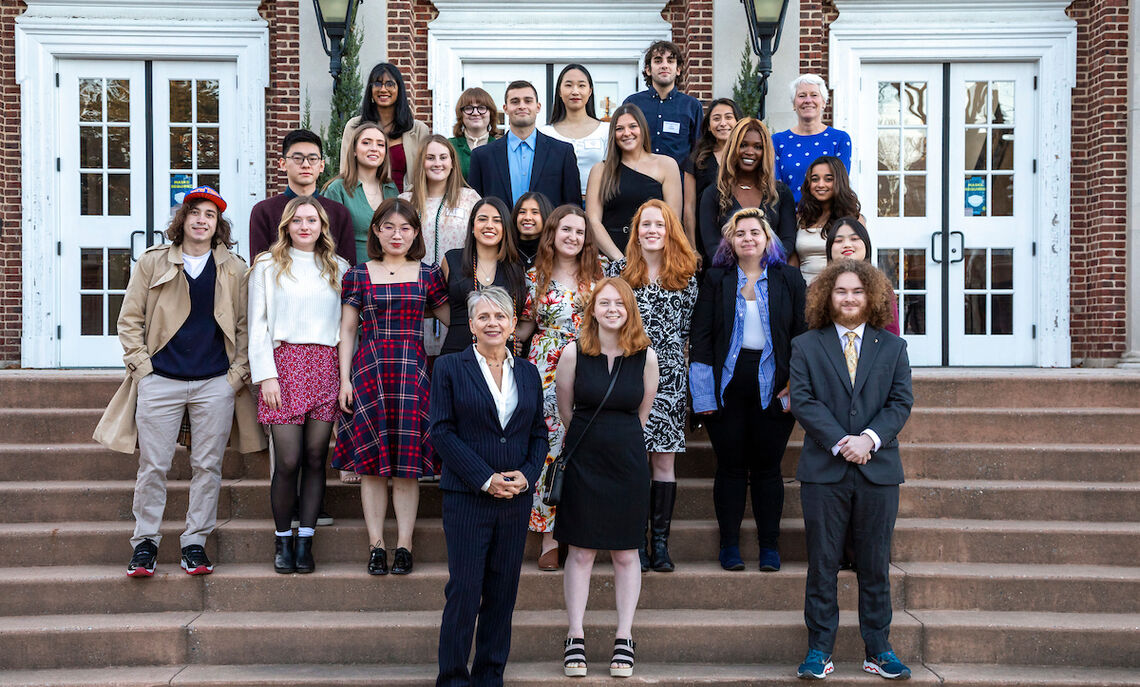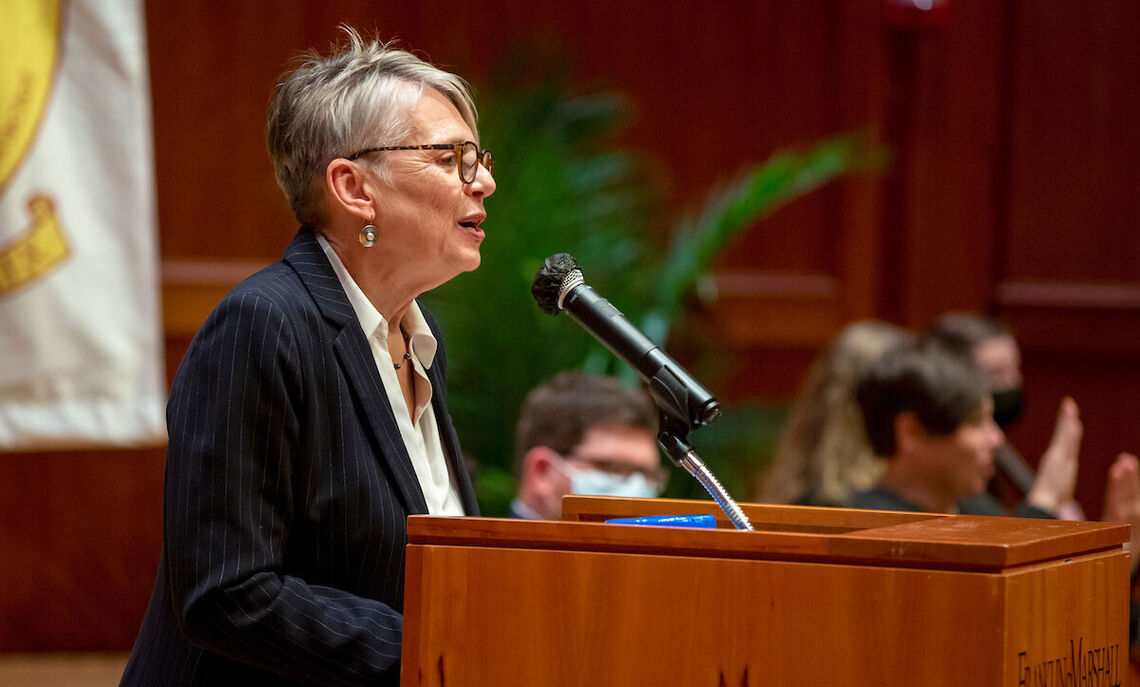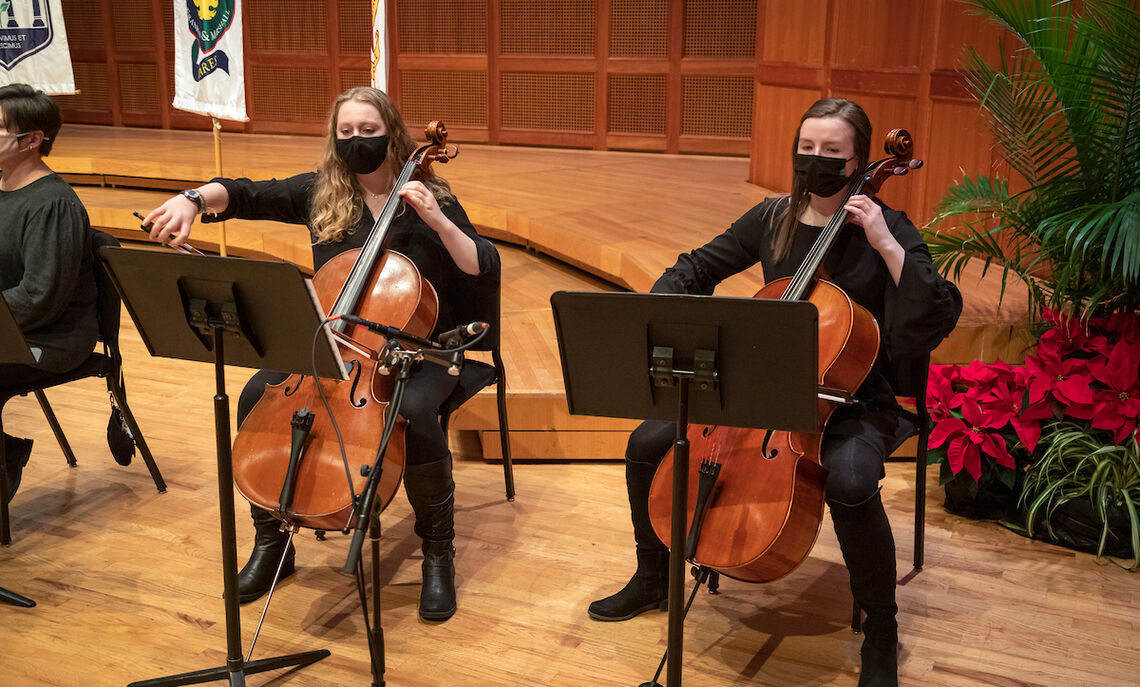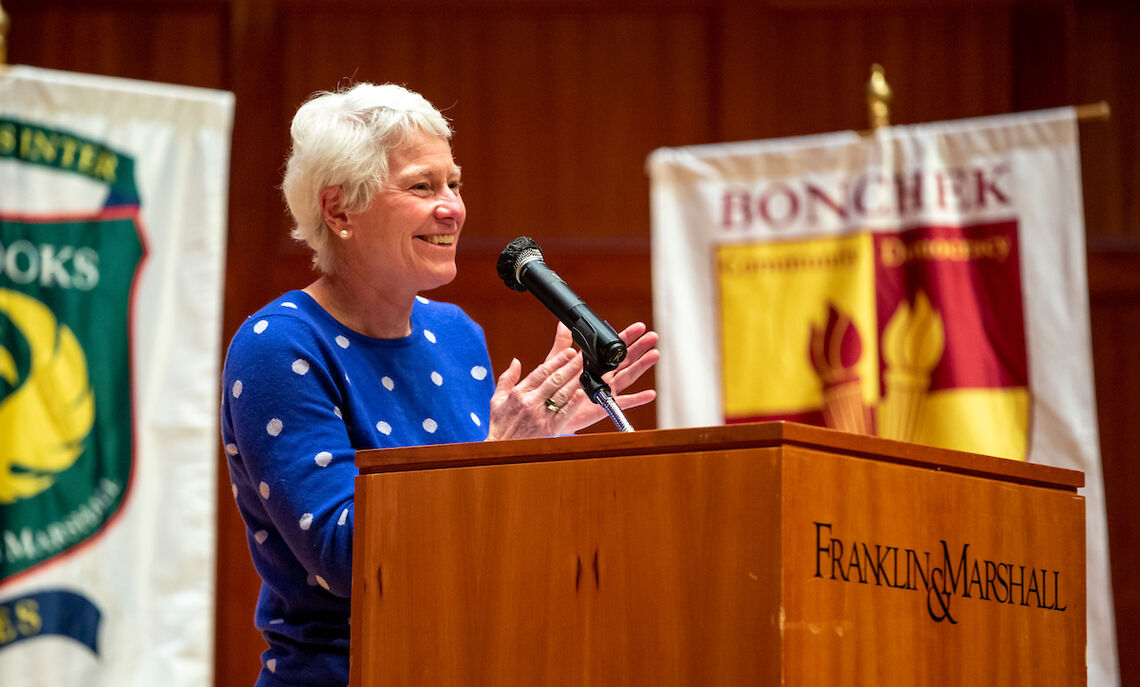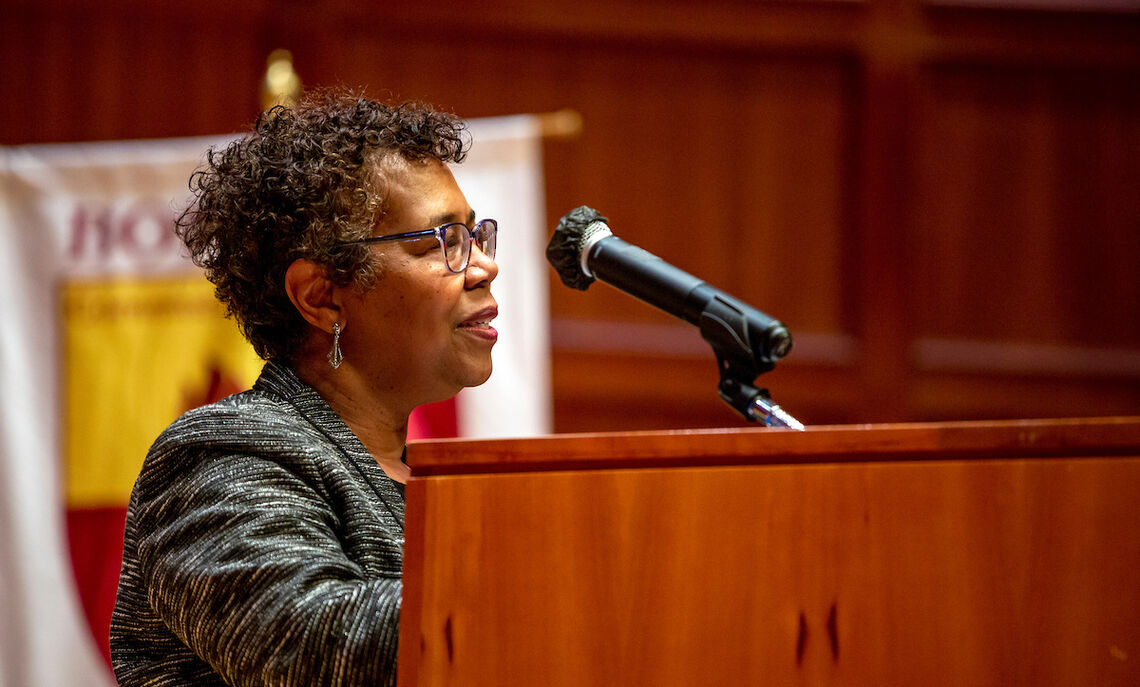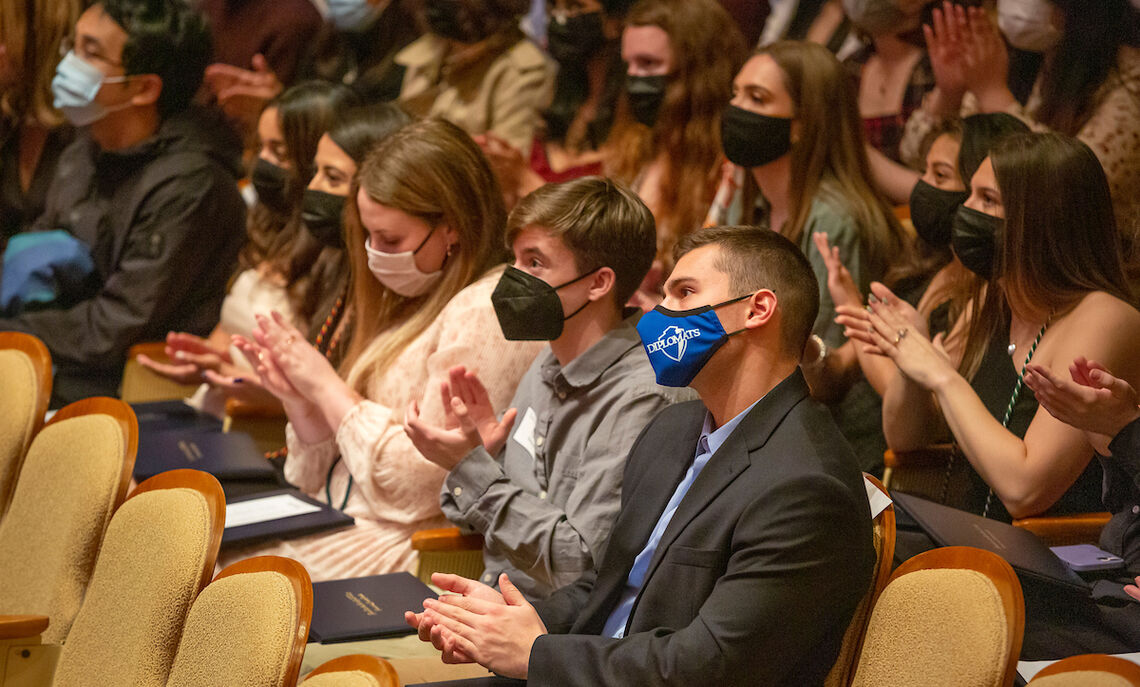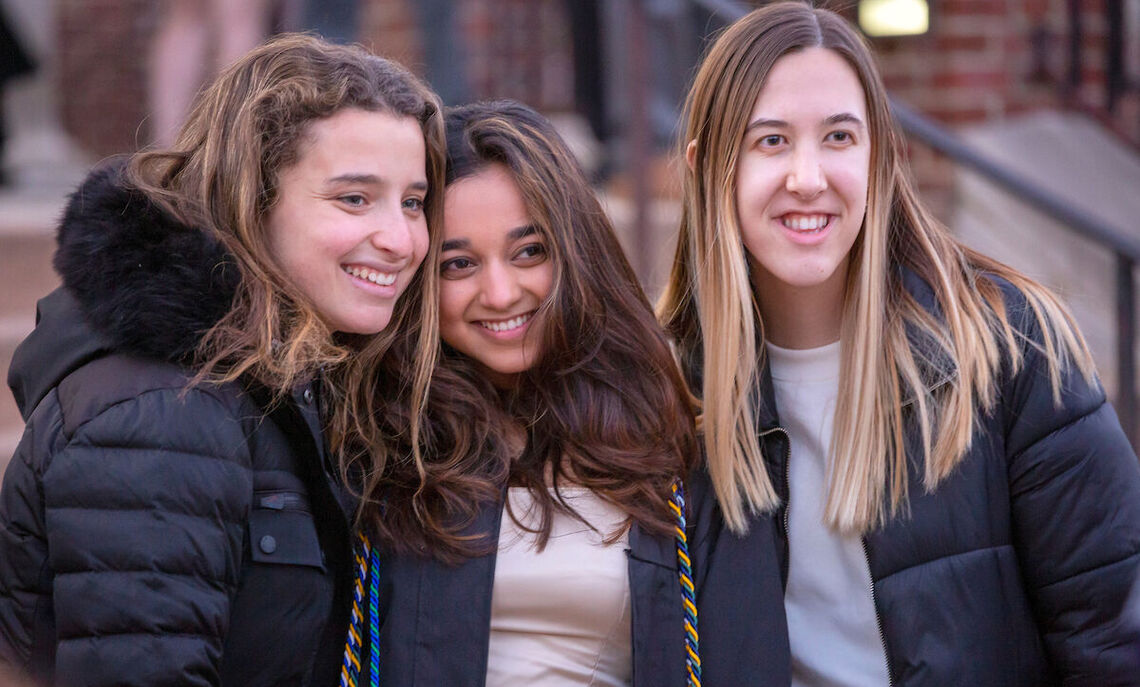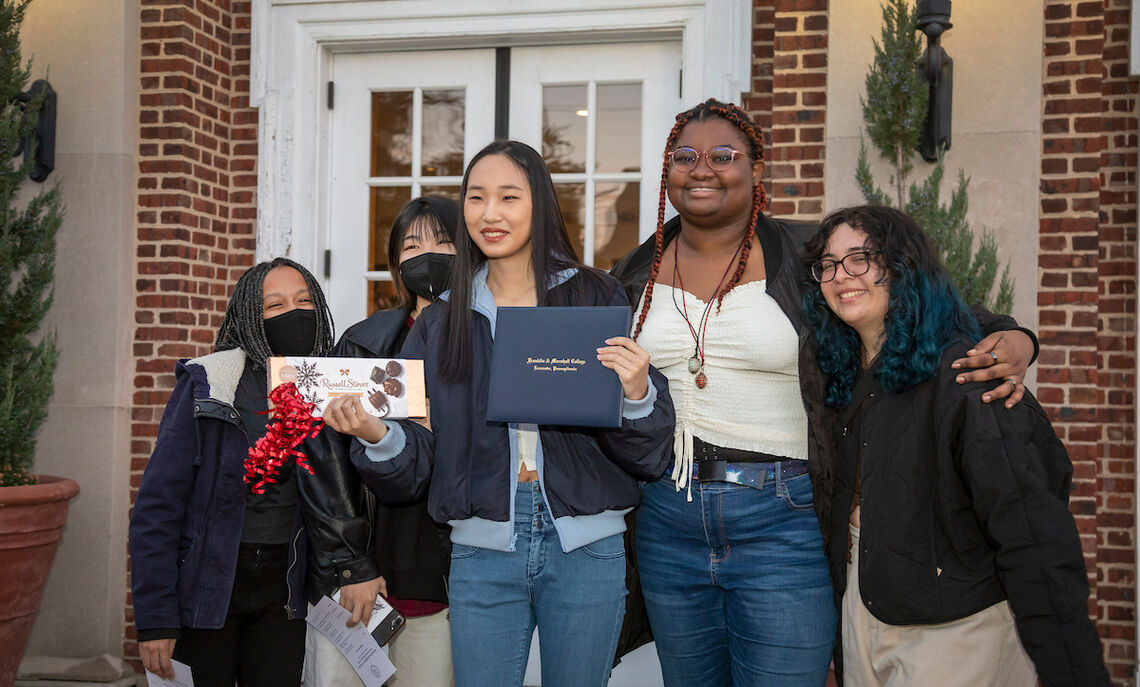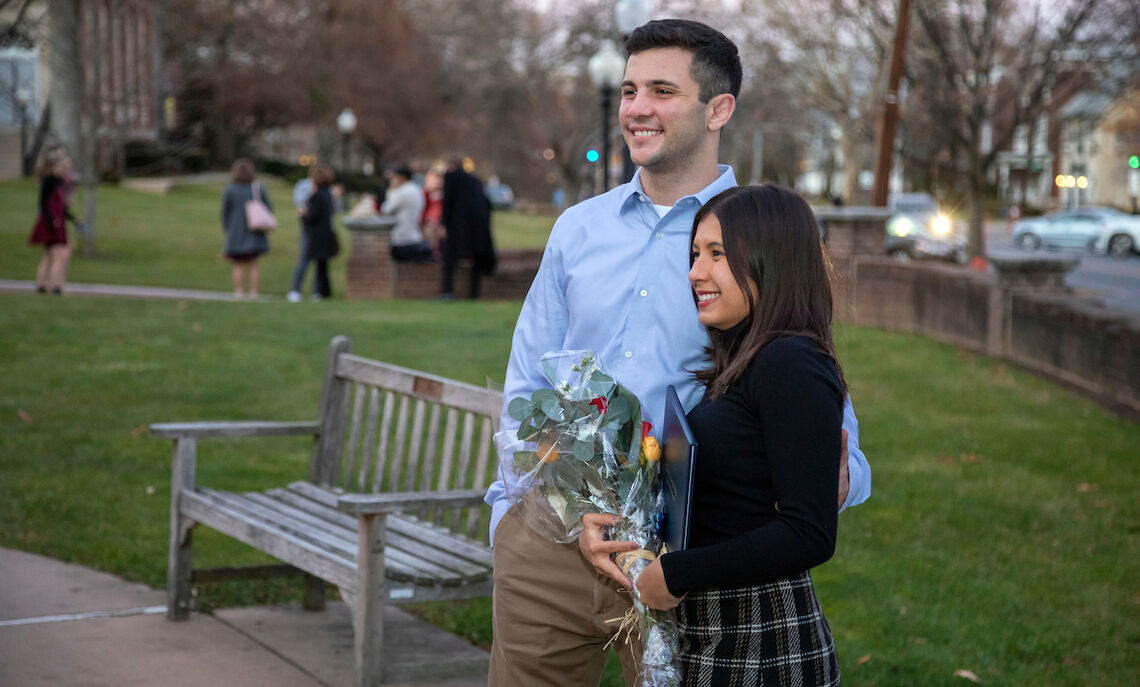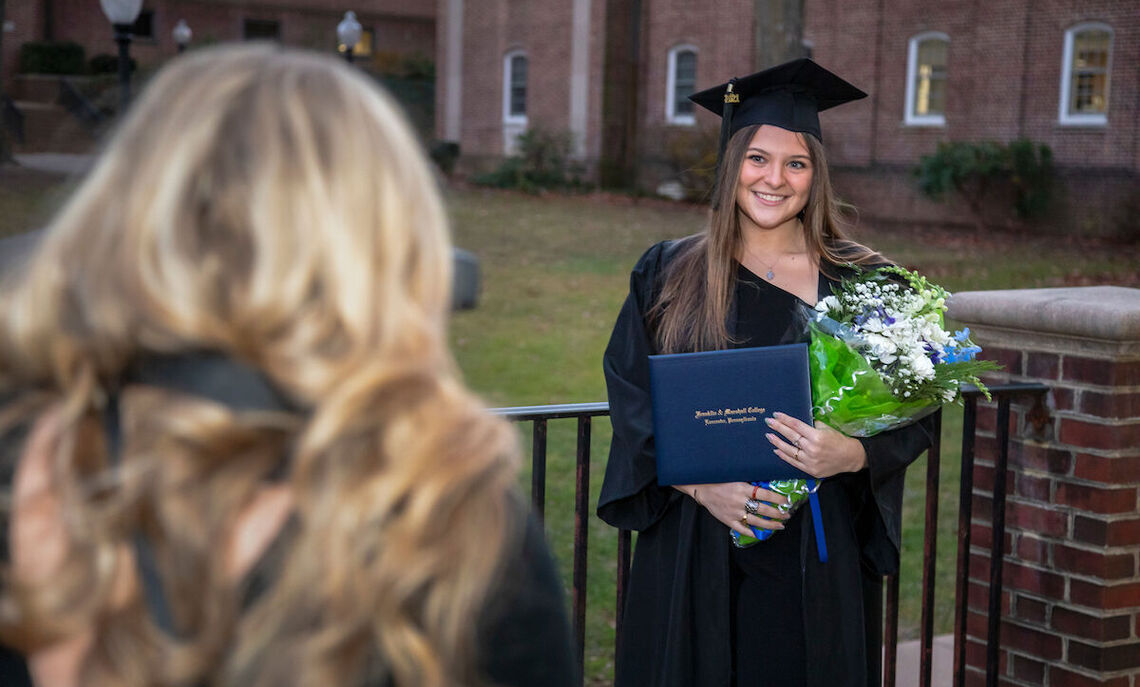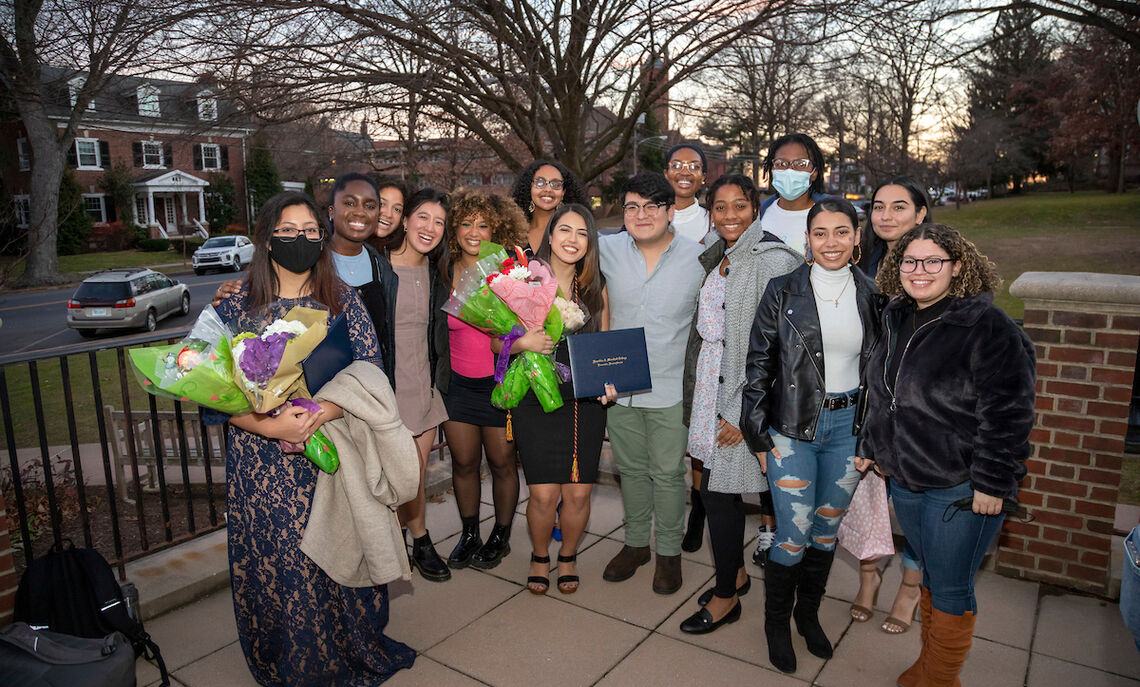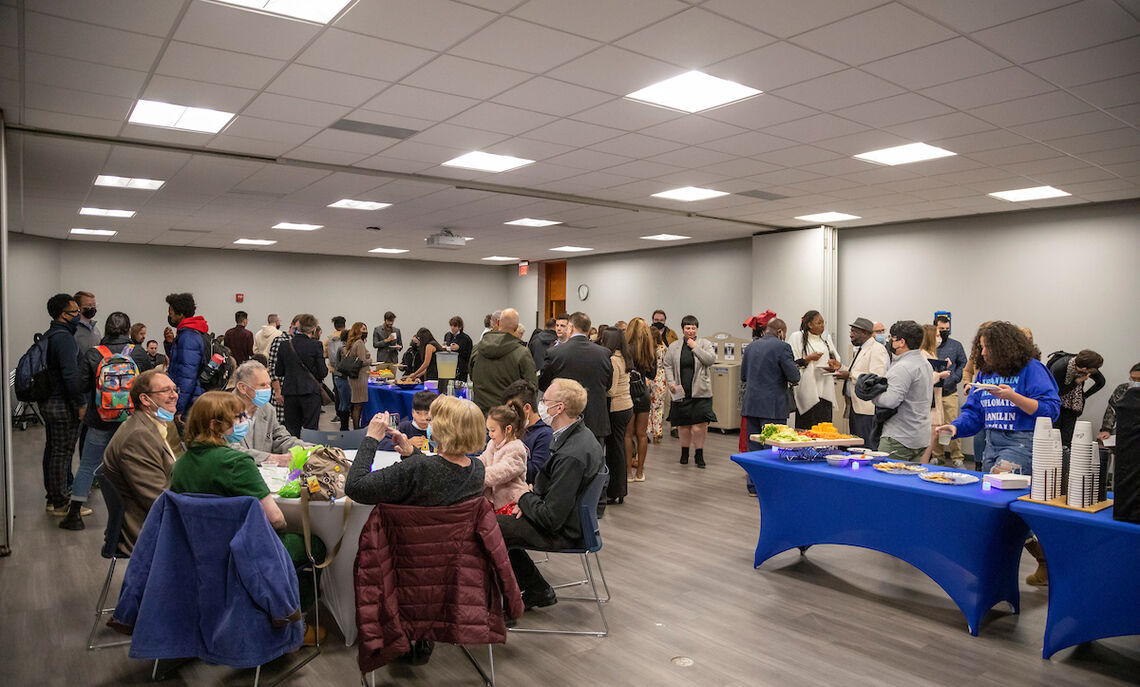 You will solve real problems, you will design creative solutions and you will generate great new ideas. Now more than ever, the world needs Diplomats.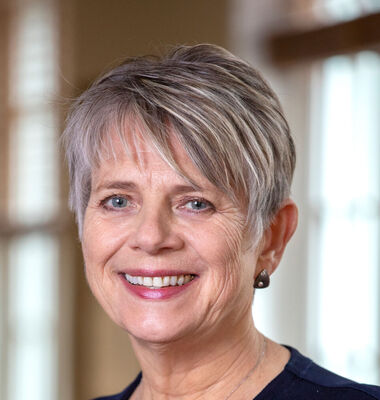 Related Articles
May 17, 2023
Dream Achieved: Williamson Medalist Nadya Ivanova '23
Nadezhda Senior Nadya Ivanova Wins the Williamson Medal, F&M's highest academic honor for students
May 15, 2023
Honorary Degree Citation for Jacob E. Bleacher, Ph.D., '00
Jacob Bleacher, who earned a bachelor's degree in geosciences at Franklin & Marshall in 2000, is the chief exploration scientist with NASA's Exploration Systems Development Mission Directorate at the space agency's headquarters. In this role, he bridges technology and architecture to advance human exploration of the moon and beyond.
May 15, 2023
Honorary Degree Citation for Carlos Graupera
Carlos Graupera founded the Spanish American Civic Association, known as SACA and located in downtown Lancaster, in 1973. As its chief executive officer, he led that organization in uplifting and restoring the residents of marginal communities through human relations, economic assistance and social services, while also supporting their cultural identities.