F&M Welcomes Students Back for Fall Semester
After 18 months of hybrid learning, the Franklin & Marshall College community welcomed 2,254 students back to campus with a week of celebratory events and orientation programming.
With in-person classes resuming this week, a temporary campus mask mandate is in effect in all indoor public spaces. This mandate applies to all, regardless of vaccination status, and will be in effect at least through the first two weeks of classes (until Friday, Sept. 10).
All students arriving on campus have submitted proof of vaccination or have been approved for an exemption; entry testing was required for the latter group.
Currently, 93% of students and 95% of faculty and professional staff have protected their own health and contributed to the health of the entire campus community by getting vaccinated — and the number continues to grow every day. College administrators are paying close attention to the coronavirus's Delta variant, working under the best guidance from medical experts and government health agencies.
For more photos of the week, visit our public gallery.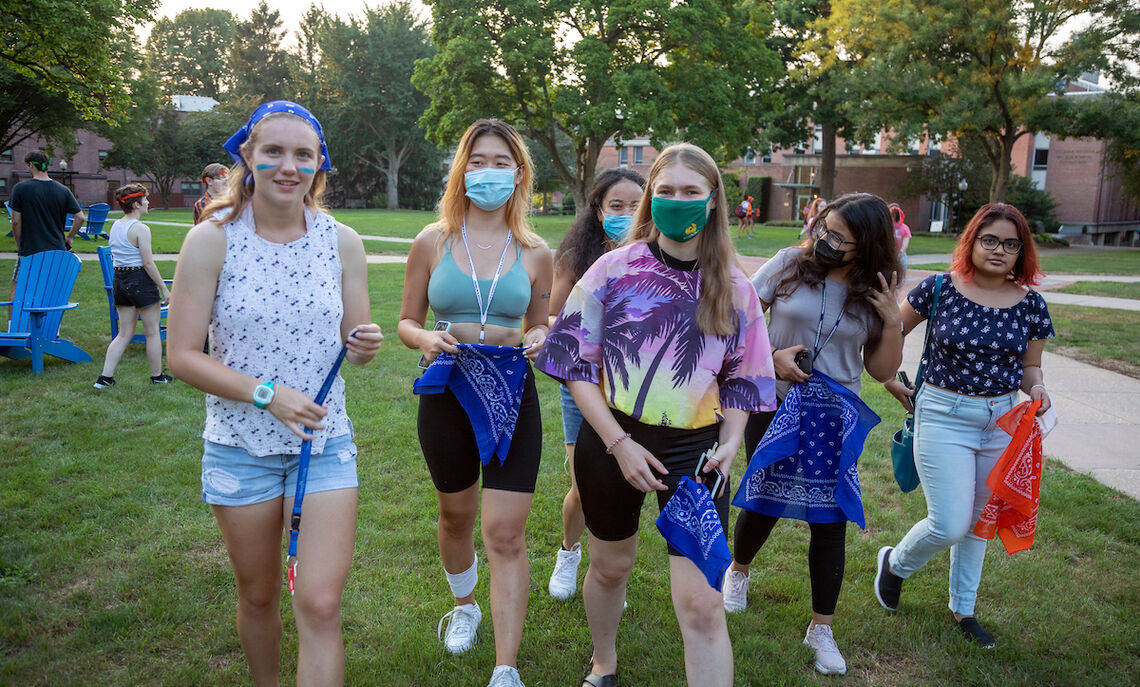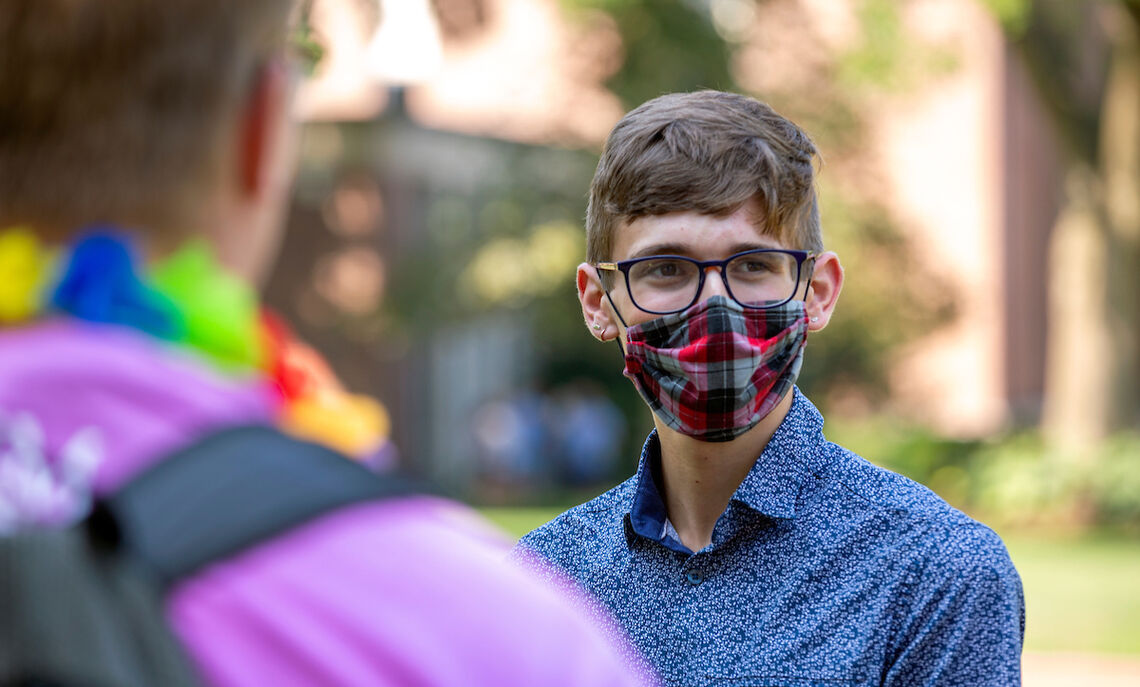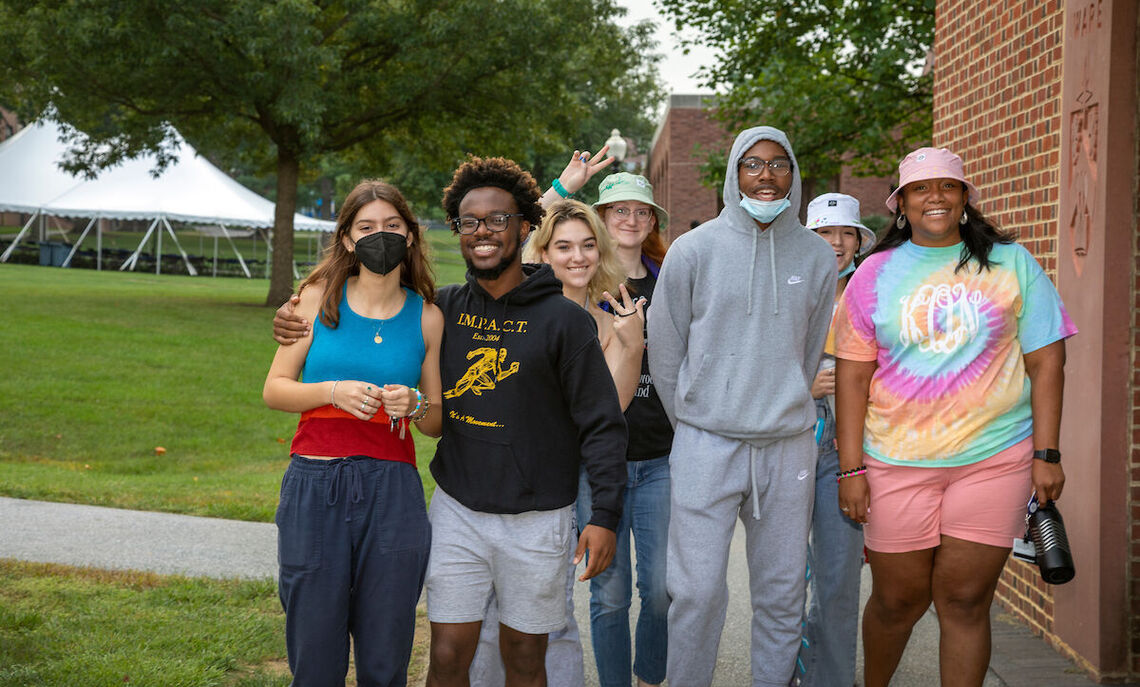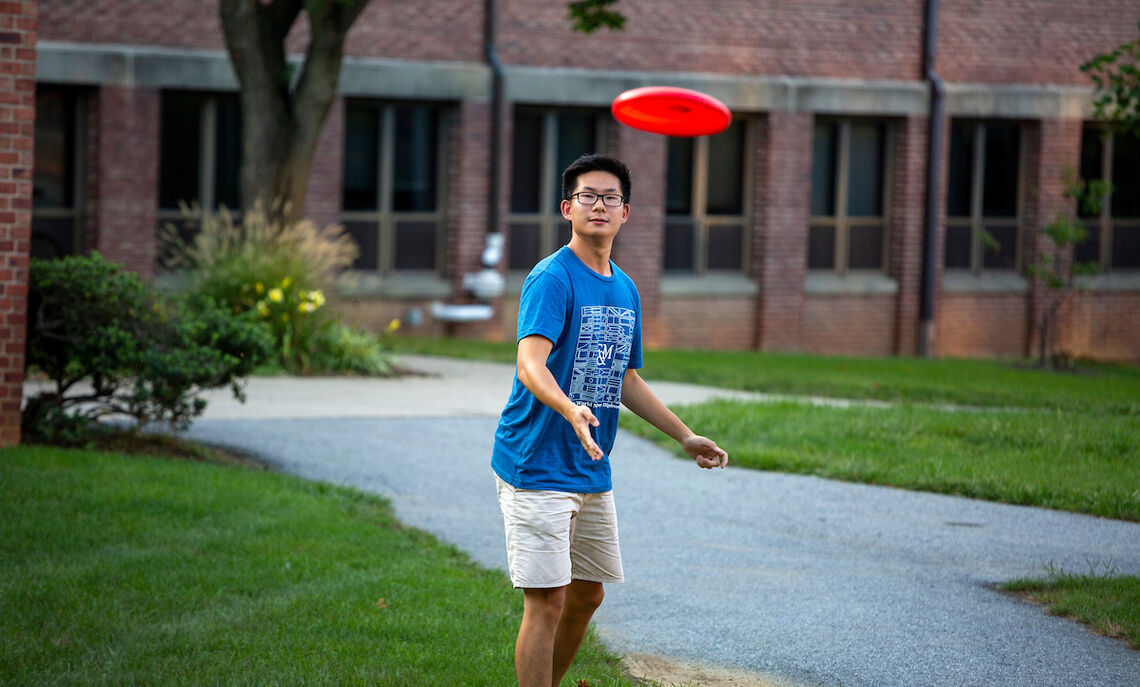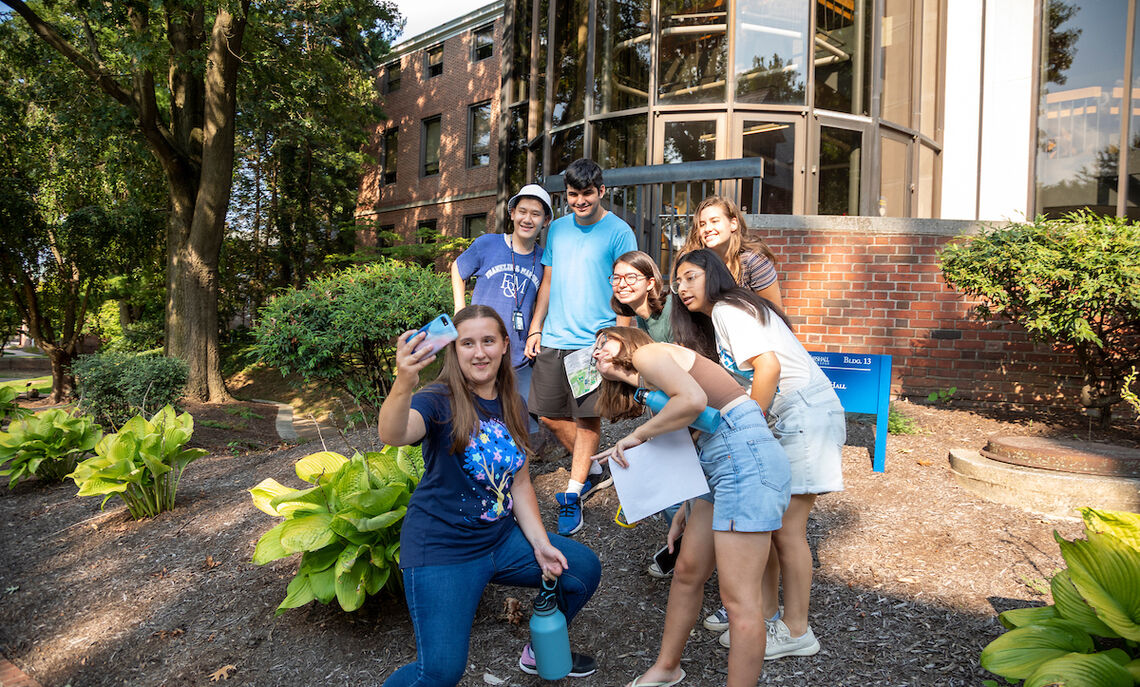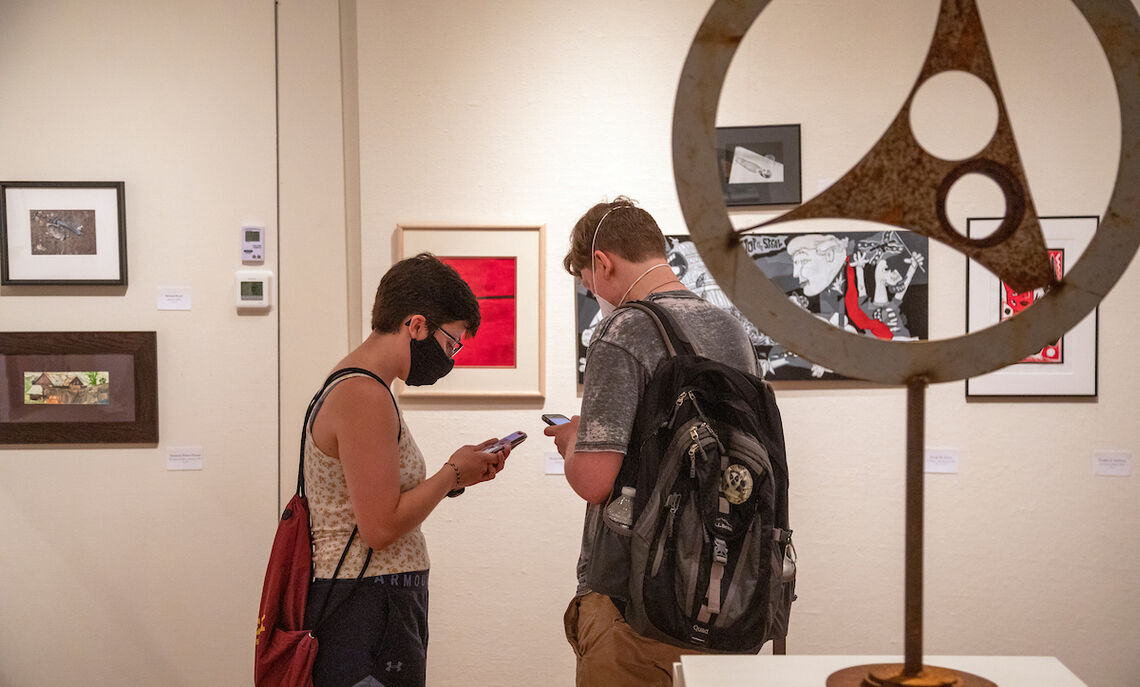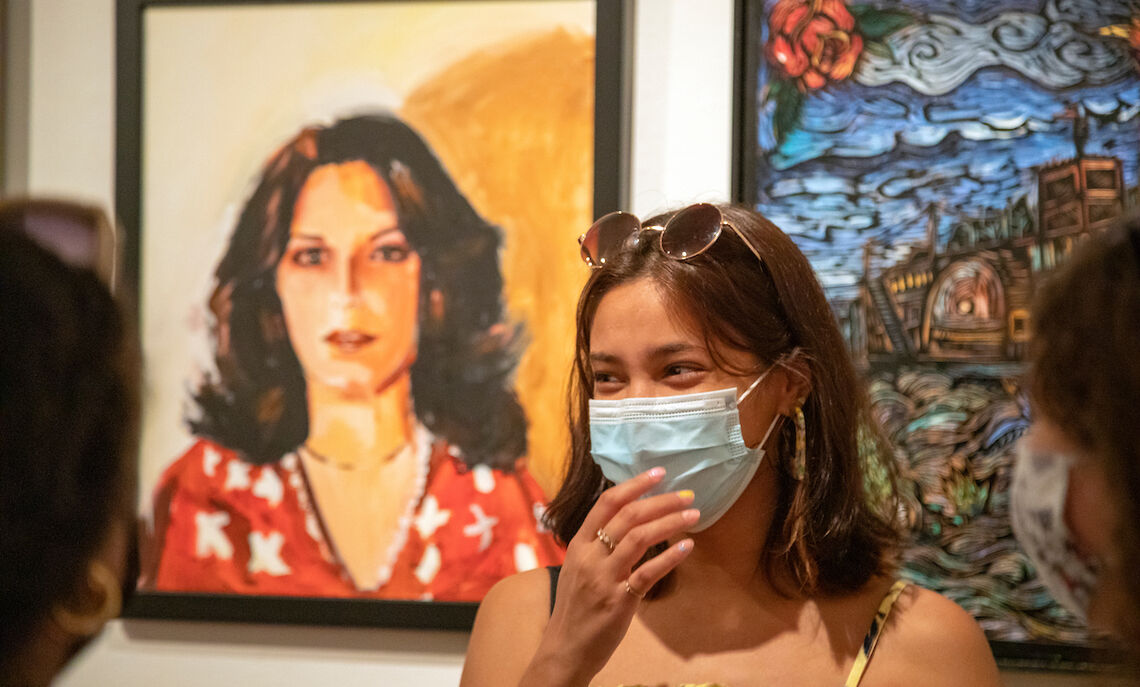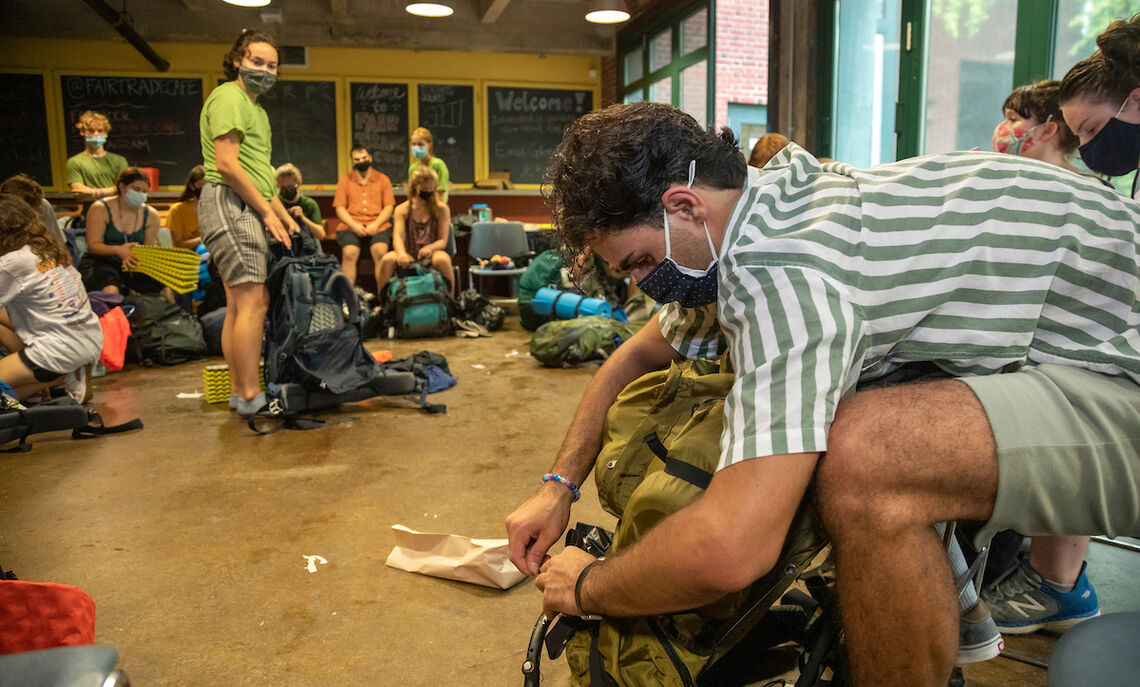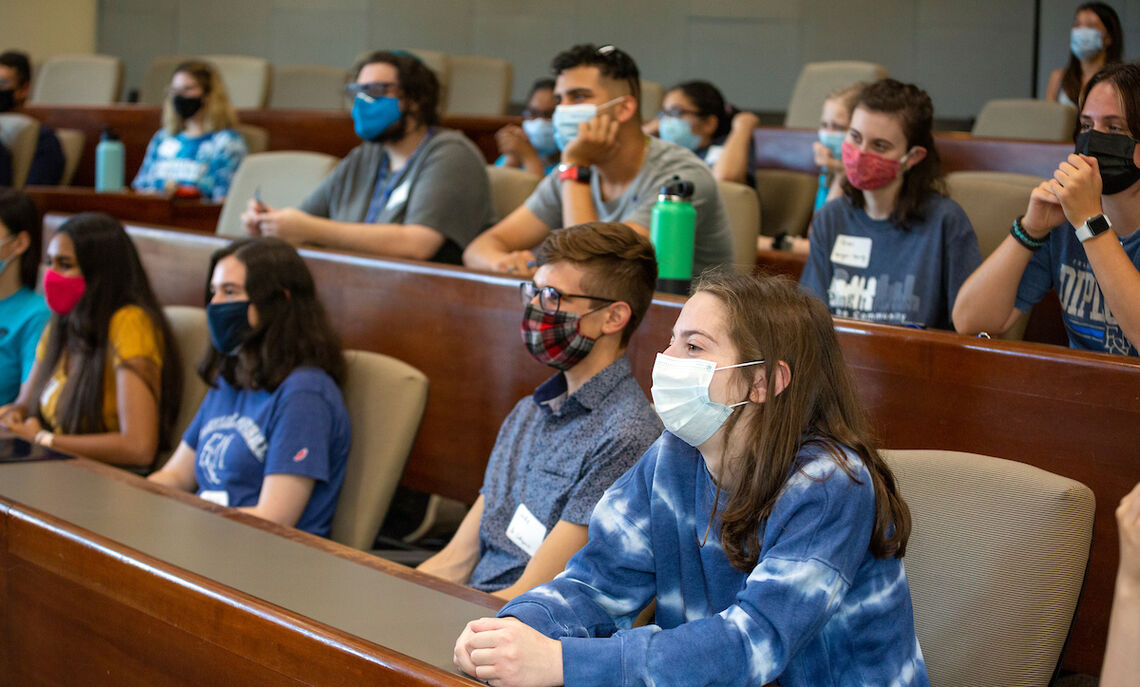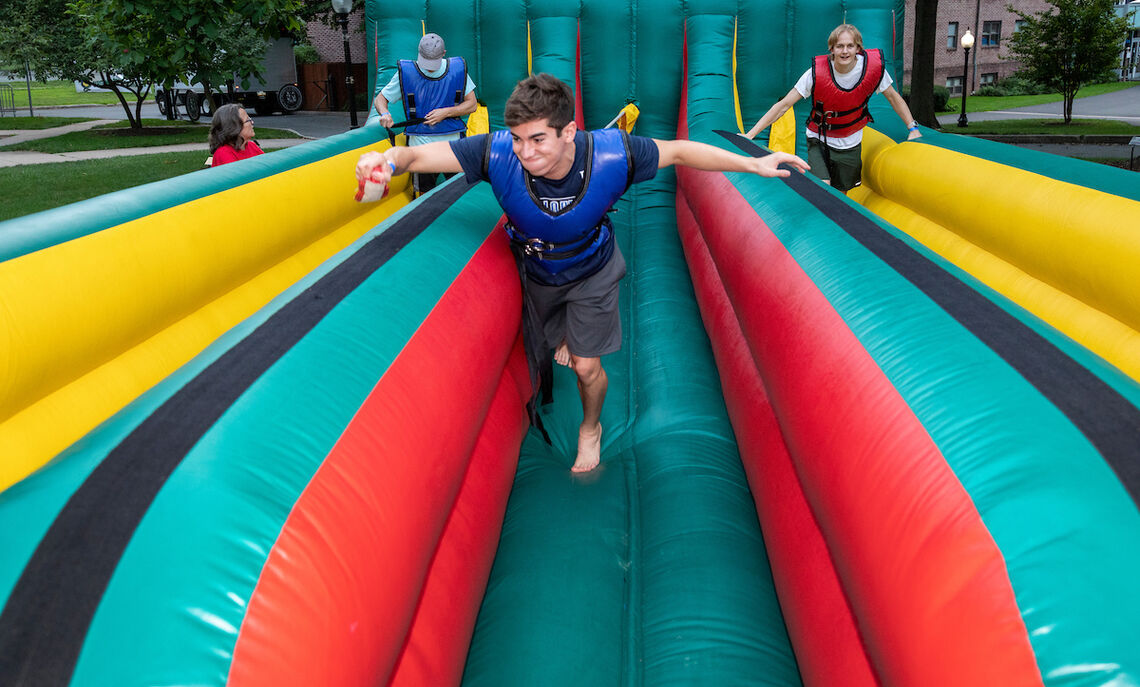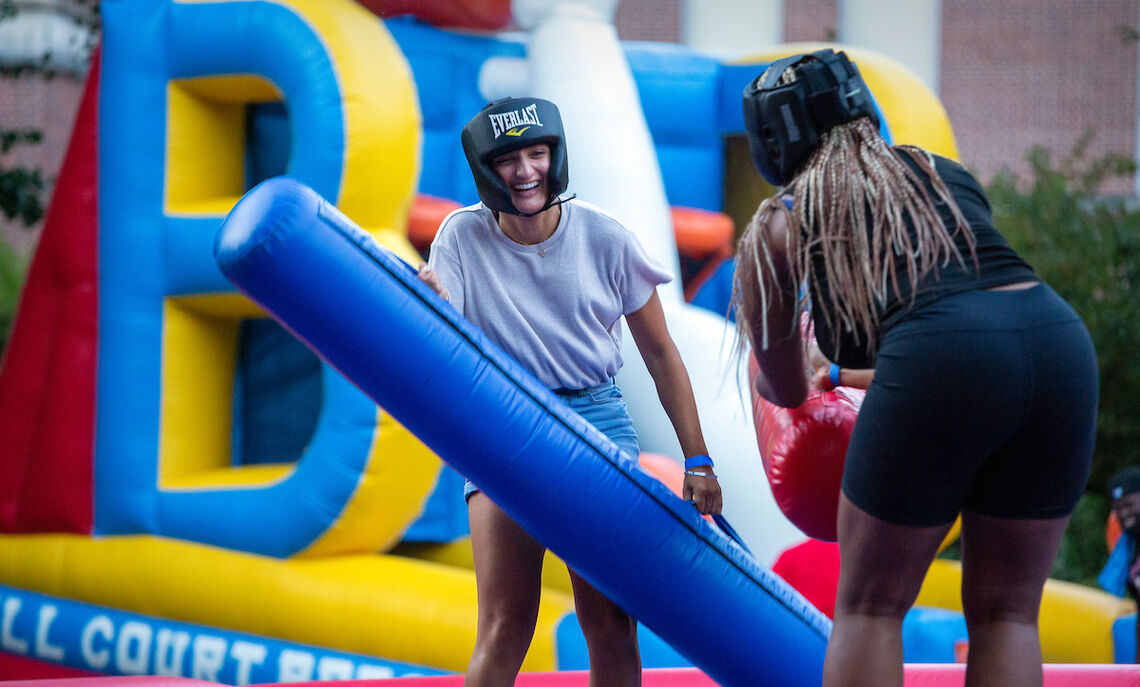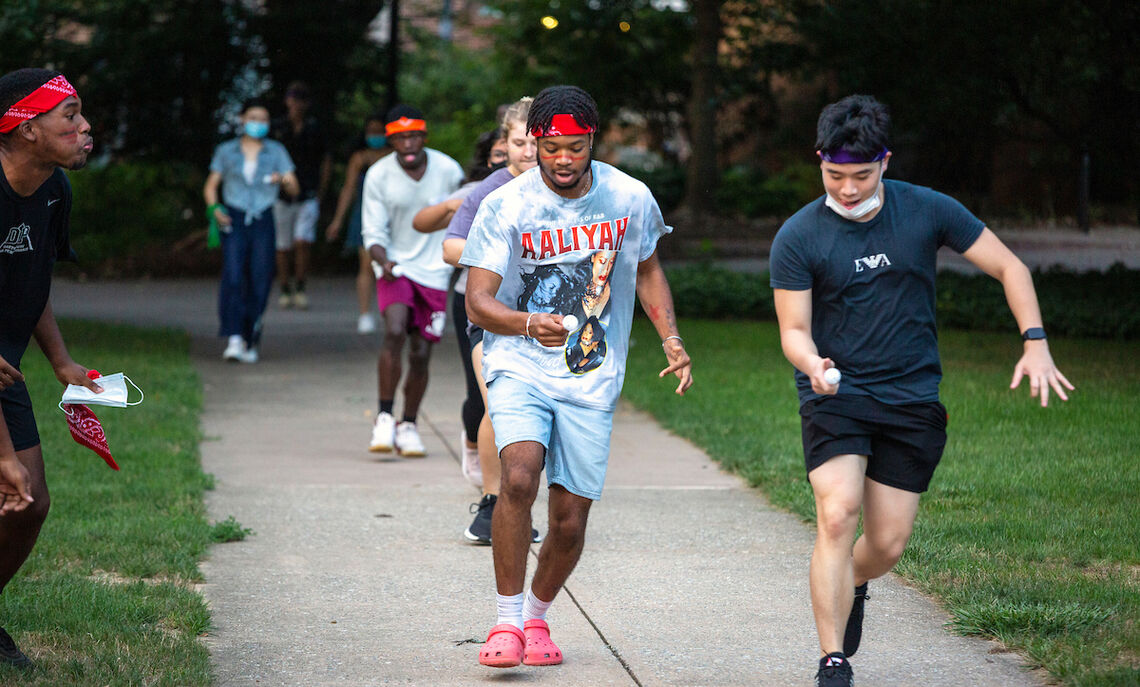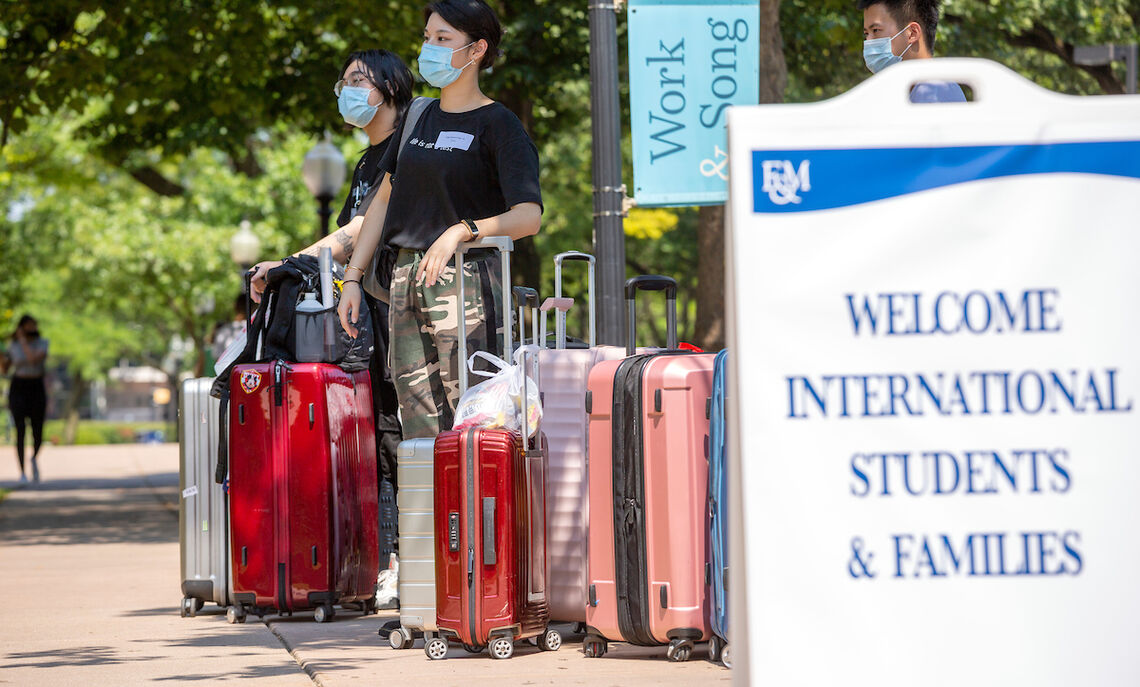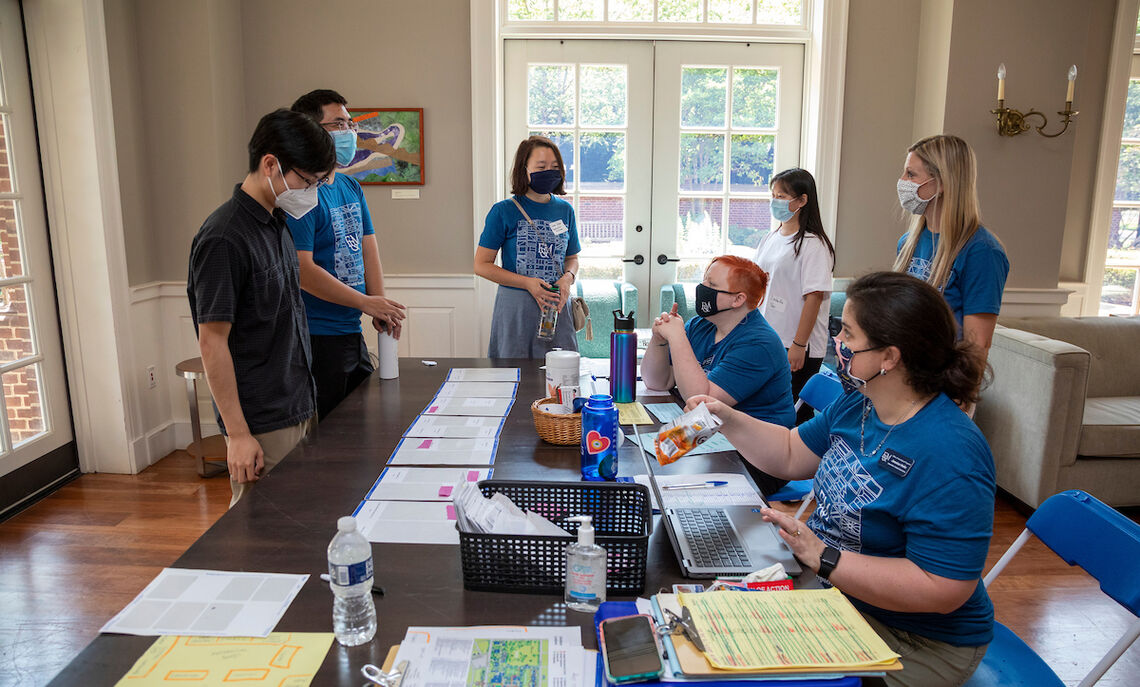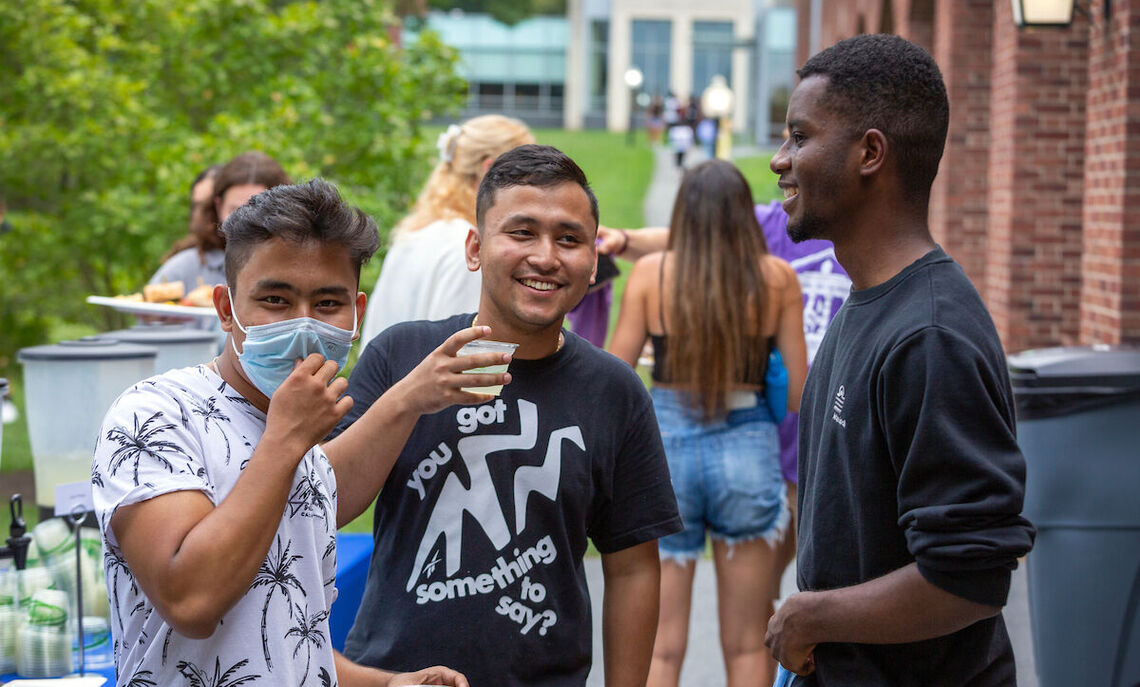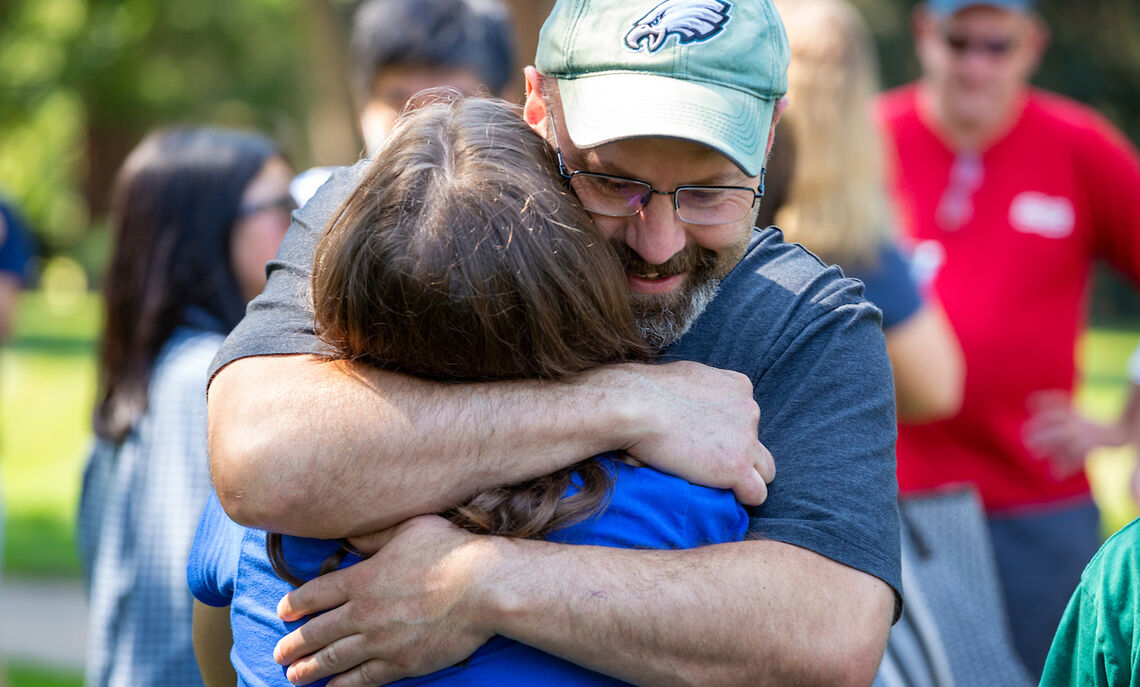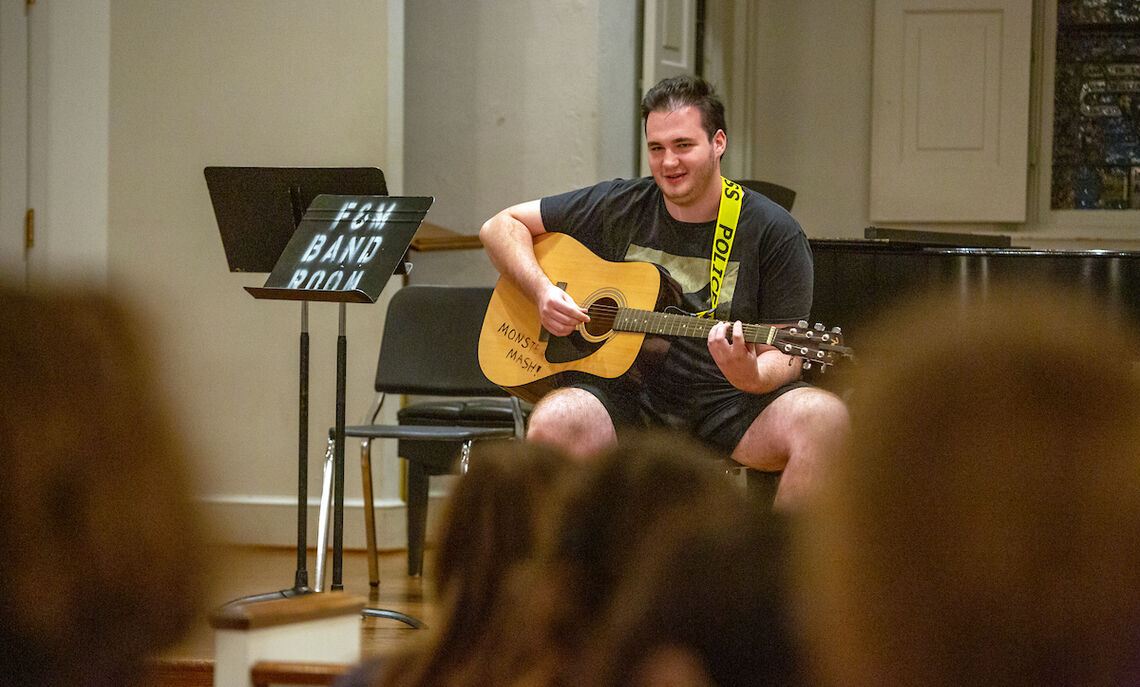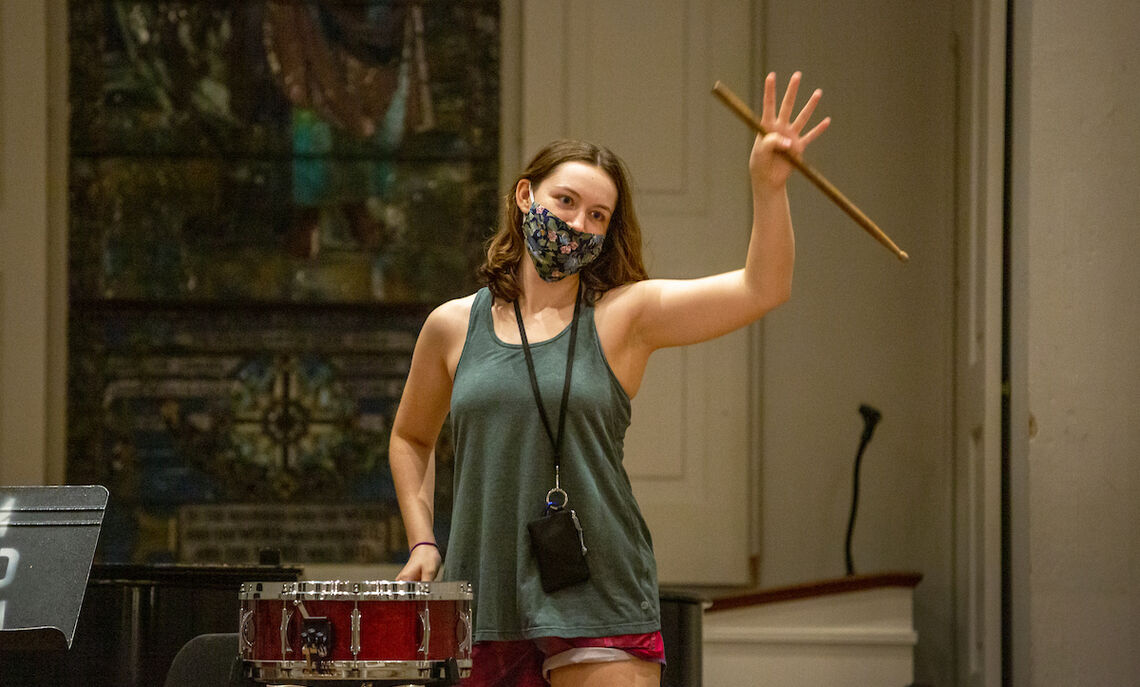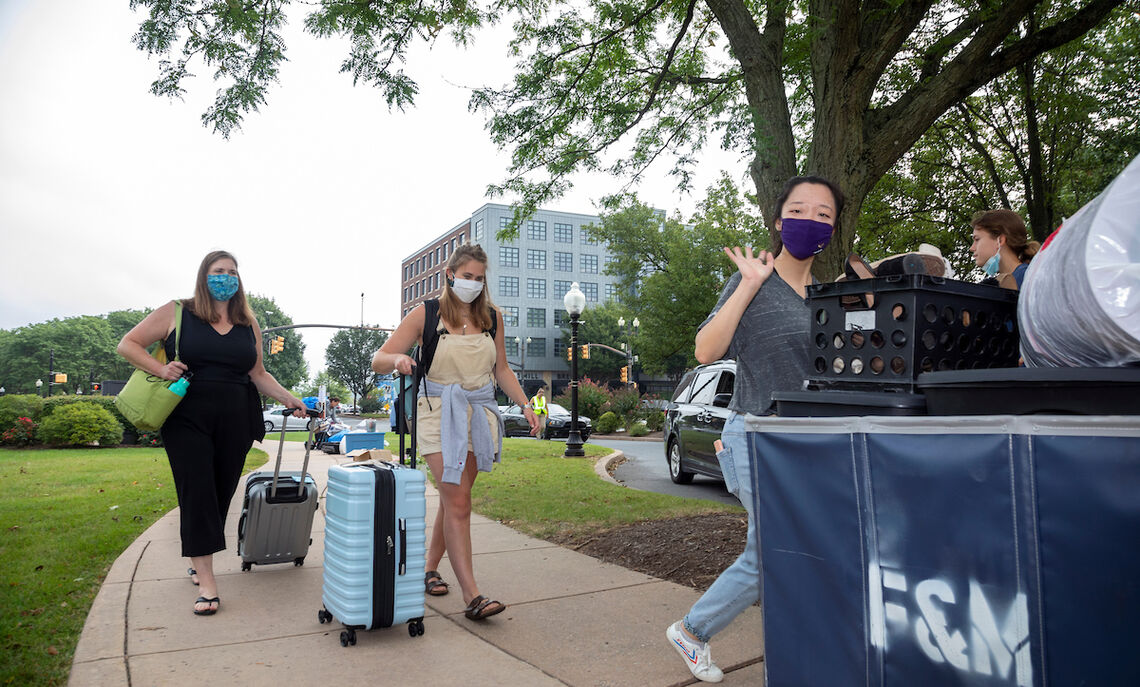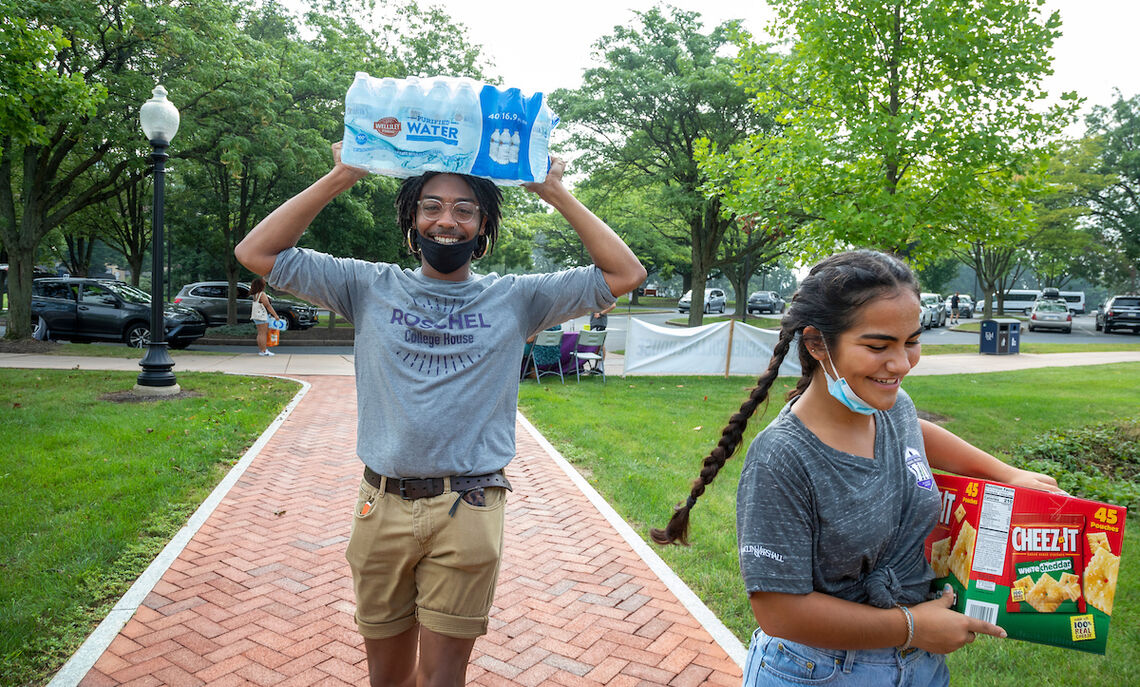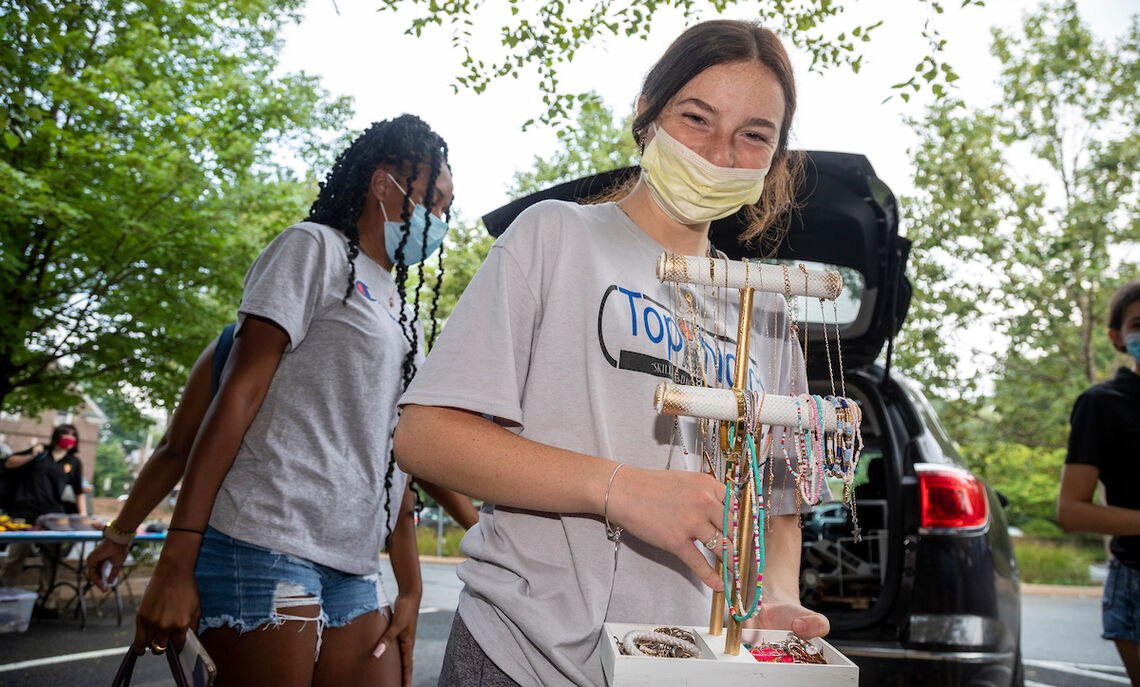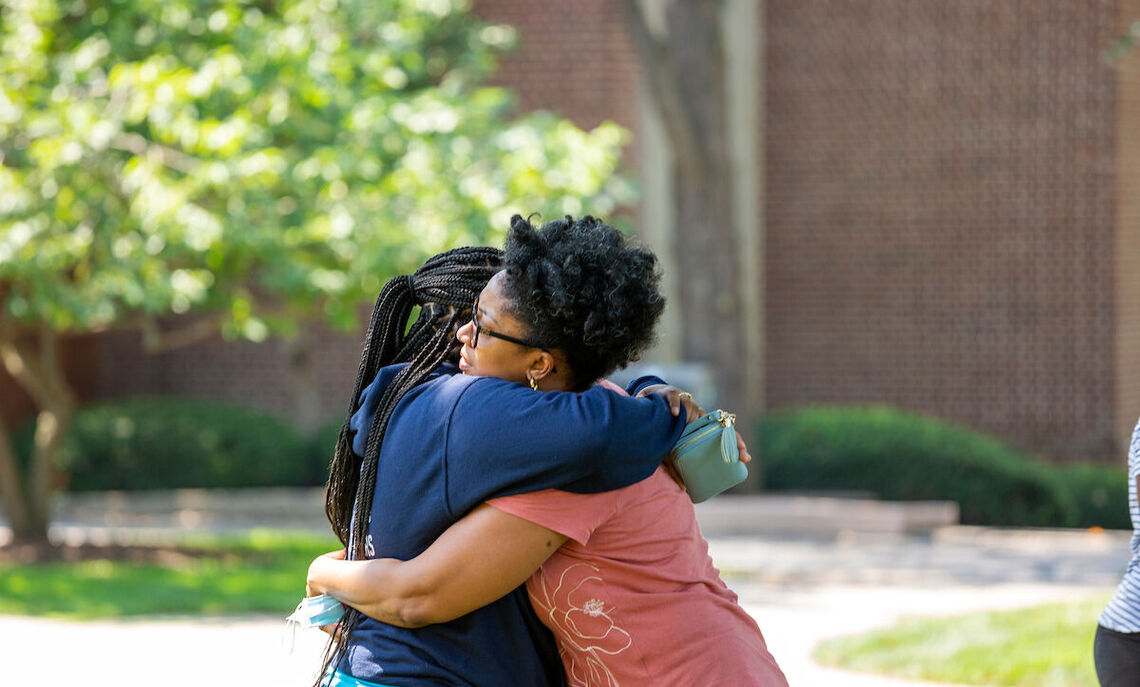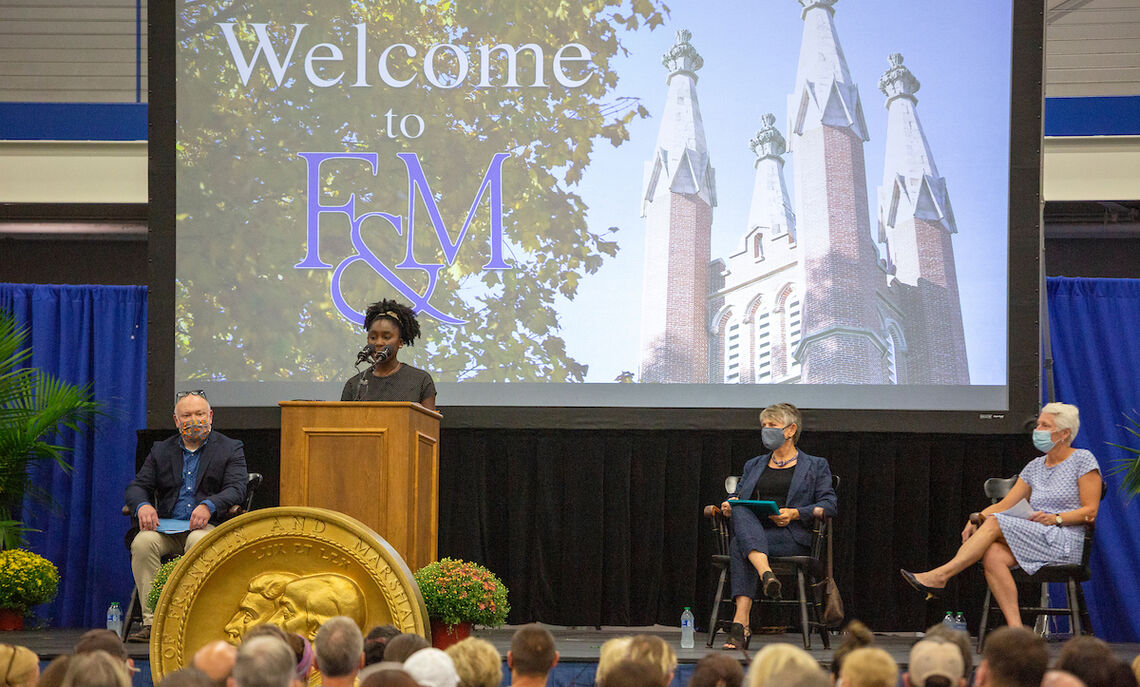 Related Articles
October 31, 2023
True Blue Weekend Marks Milestones
An estimated 2,100 students, parents and alumni filled Franklin & Marshall's campus Oct. 27-29 for True Blue Weekend. The annual Homecoming and Family Weekend offered something for members of every generation.
September 13, 2023
First "Campus Hour" Features Panel on Banned Books
Franklin & Marshall College faculty and staff will be joined by local librarians and school board candidates at the upcoming Campus Hour discussion, "Who's Afraid of Banned Books? The Rise of Book Censorship in the U.S." The event will be held Thursday, Sept. 14, at 11:30 a.m. in Bonchek Lecture Hall.
June 2, 2023
F&M Community Gathers for Samuel N. and Dena M. Lombardo Welcome Center Construction Celebration
On May 25, approximately 100 members of the F&M community and friends of the College gathered along Harrisburg Avenue's College Square building, under a beautiful Diplomat-blue sky, to celebrate...Franklin & Marshall College offers students a hands-on education that emphasizes close relationships with faculty. Students flourish in a supportive community that treats them as an individual, and their successes continue long after F&M. The College is a national leader in launching students and alumni to opportunities where they make a difference in the community and the world.