F&M Ranks High Among Fulbright Top Producers
Franklin & Marshall College has again been recognized by Fulbright, the U.S. government's flagship international educational exchange program.
For the sixth consecutive year, the Fulbright U.S. Student Program named F&M as a top-producing institution. The College has received this honor for eight of the past nine years: 2014-15, 2015-16, 2017-18, 2018-19, 2019-20, 2020-21, 2021-22, and now 2022-23.
Of the nine Fulbrights awarded last year, eight were chosen for English Teaching Assistantships and one for a study/research partnership.
F&M is tied for 7th place among baccalaureate institutions with a total of nine awards offered. The College was just one of two undergraduate institutions in Pennsylvania named to the list.
The top-producer designation is based on Fulbright awards that F&M students and alumni received the previous academic year.
Over the past decade, Fulbright success has blossomed at F&M. A dedicated Office of Fellowships helps students and alumni navigate the complex application process.
The cohort of Fulbright students for the 2022-23 academic year will be announced in late spring.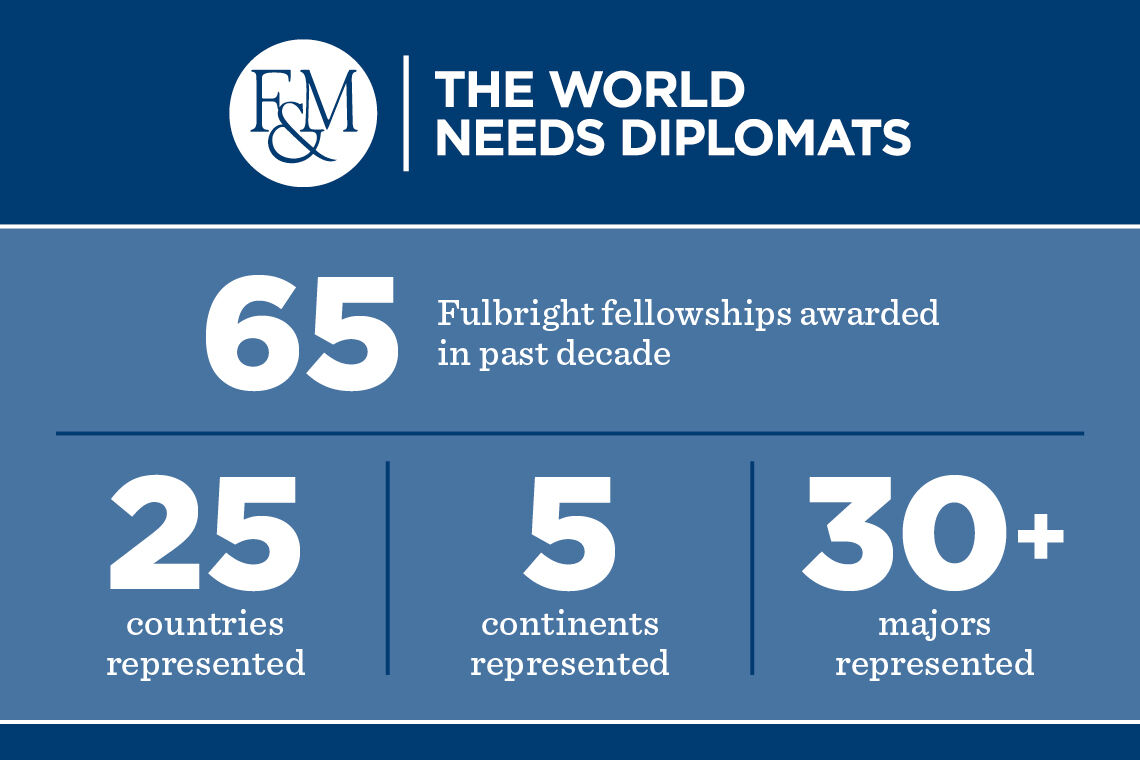 Meet some of the College's current Fulbright scholars.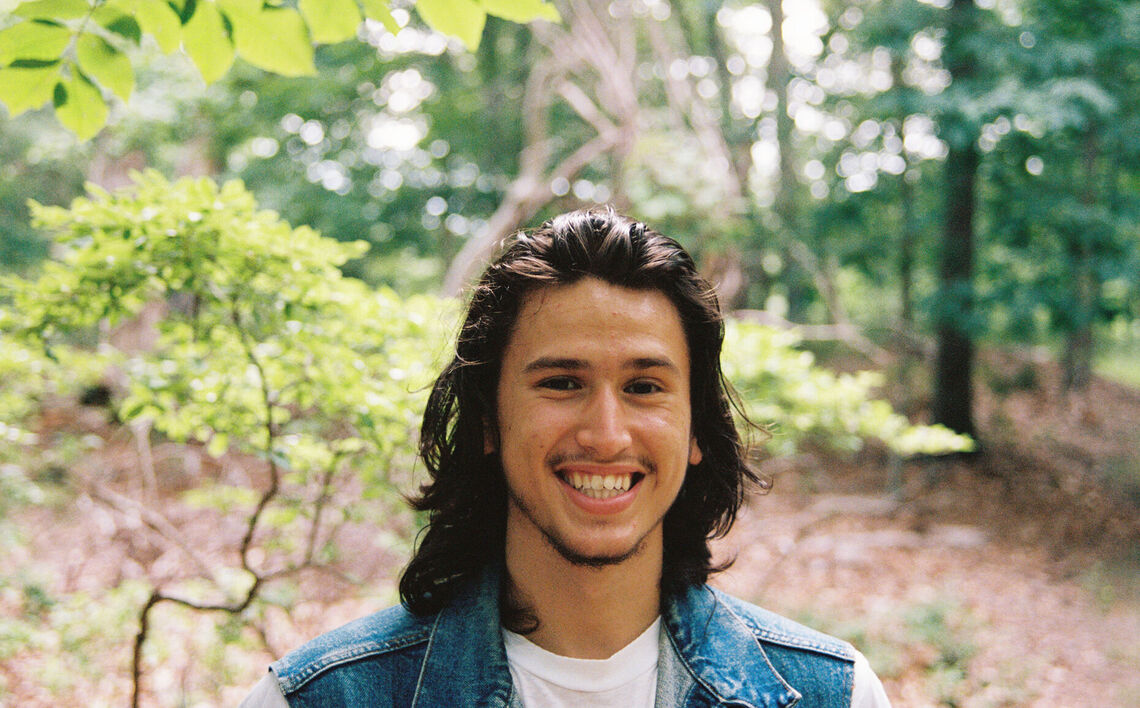 Global Grad Earns Pickering Fellowship
Paolo Caglioti '21 currently resides in Cameroon's capital city of Yaounde as a Fulbright English Teaching fellow. Caglioti's globe-trotting path has helped earn him a prestigious selection to The Thomas R. Pickering Foreign Affairs Graduate Fellowship Program. The competitive award prepares outstanding young people for foreign service careers in the U.S. Department of State.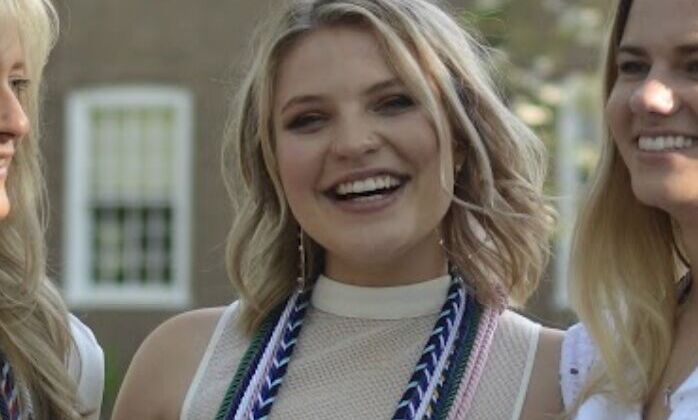 'A Dream Come True': Fulbright Awards Nine F&M Alumni
Gabi Girton '22 was awarded a Fulbright English Teaching Assistantship to Spain's Canary Islands, where she currently teaches science classes and leads a marine biology club.
Cesar Cortorreal '20 was awarded an academic Fulbright to complete a master's degree at University College London/Institute of Education in social justice and education.
Related Articles
June 6, 2023
Record 11 Alumni Selected for 2023 Fulbright Awards
Eleven recent graduates of F&M were awarded Fulbright fellowships in 2023, the highest number in F&M history. Of that cohort, ten were chosen for Fulbright English Teaching Assistantships...Eleven recent graduates were awarded Fulbright fellowships, the highest number in F&M history.
February 3, 2023
Global Grad Earns Pickering Fellowship
When Franklin & Marshall College graduate Paolo Caglioti '21 took the first-year course F&M grad Paolo Caglioti '21 was recently named a Pickering Fellowship, a competitive award that prepares young graduates for foreign service careers.
June 22, 2022
'A Dream Come True': Fulbright Awards Nine F&M Alumni
Fulbright Awards have taken Franklin & Marshall alumni to more than 25 countries over the past decade. This year's cohort of awardees will continue that globetrotting tradition. Nine F&M...Nine F&M graduates have been selected for this year's Fulbright awards. Of that cohort, six were chosen for English Teaching Assistantships.