Grad Earns Prestigious Pi Mu Math Award
Nart Shalqini '21 recently received the Richard V. Andree award from the Pi Mu Epsilon mathematics honor society.
Shalqini's paper, "N-Sociable Heronian Triangles," appeared in the fall 2021 issue of the Pi Mu Epsilon Journal and was recently selected as a winner for 2021.
The awards are given annually to the authors of papers written by undergraduate students that "have been judged to be the best to have appeared in the Pi Mu Epsilon Journal in the past year," said Iwan Praton, professor of mathematics.
"I wasn't expecting to receive this award at all, given that Pi Mu Epsilon is one of the most widely read undergraduate journals with high-quality submissions," Shalqini said.
"In math circles, this is a pretty big deal," Praton said.
Pi Mu Epsilon is dedicated to the promotion of mathematics and recognition of students who successfully pursue mathematical understanding.
Shalqini will pursue a doctorate in mathematics at Virginia Tech in the fall.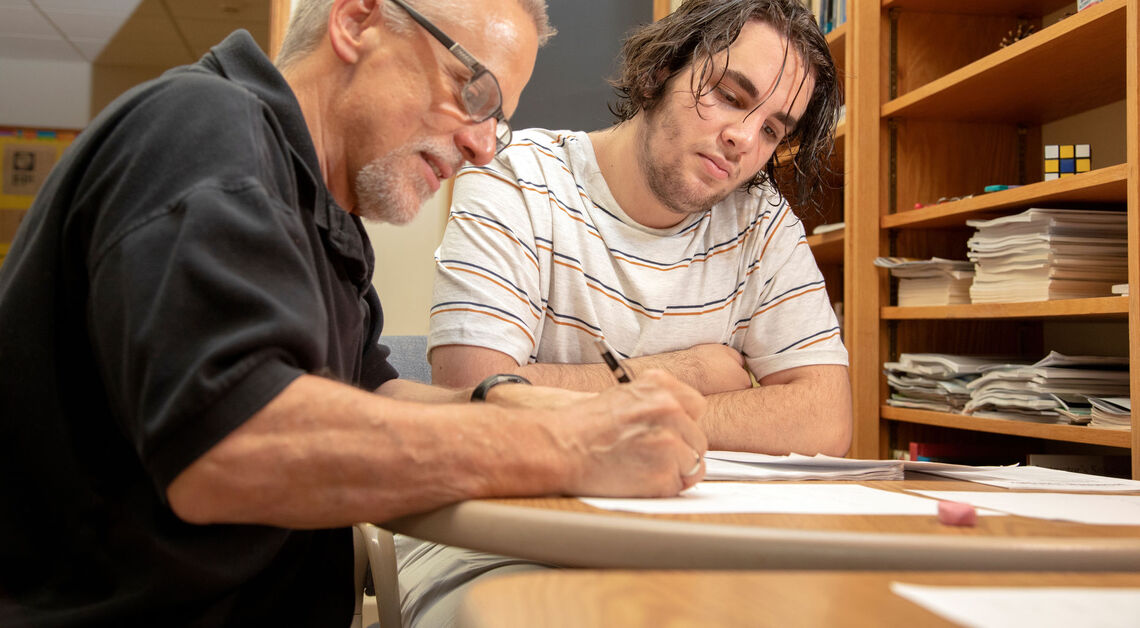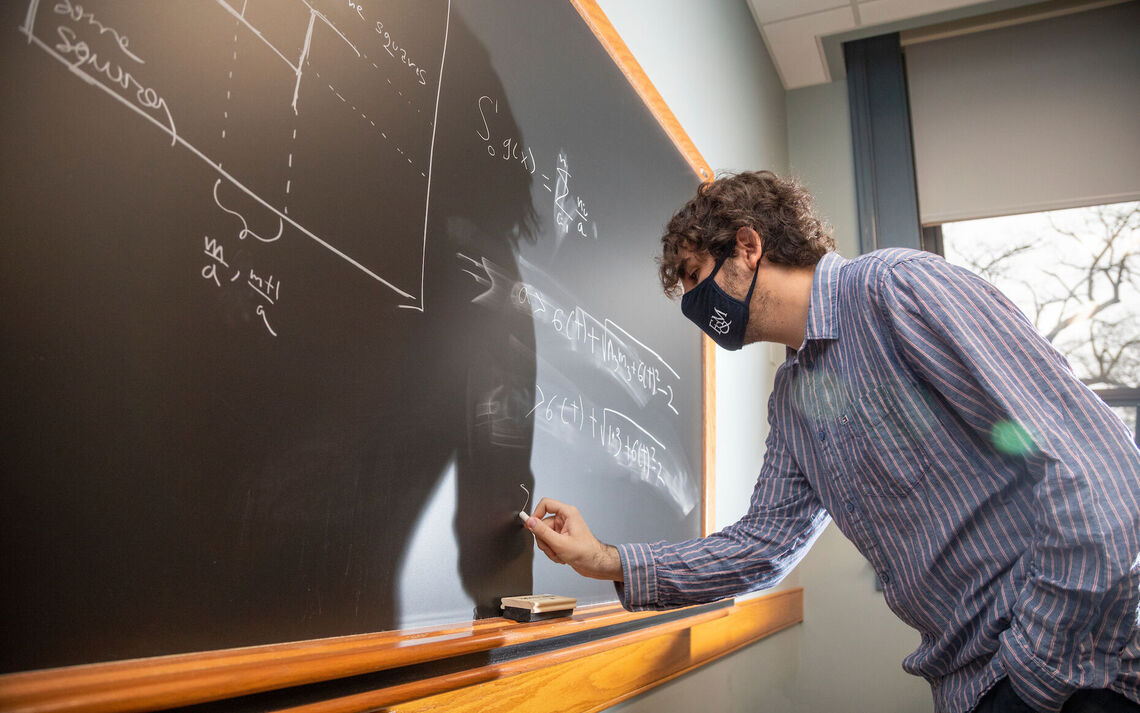 Related Articles
December 1, 2023
Faculty Awarded $1 Million in Recent Grants
As F&M students turn the final pages of the fall semester, it's important to also celebrate members of the faculty and professional staff who help create an enriching academic environment.
October 20, 2023
Wrestler Pins Post-Grad Career Thanks to F&M Mentor
Wrestling captain Noah Fox excels on and off the mat, thanks in part to guidance from his True Blue mentor. "This program has helped me jump-start my career and secure my dream job as a software engineer," Fox said.
October 6, 2023
Sociology Student Takes Action Against Human Trafficking
Sophomore Gubat Abdullaev spent the summer in Sweden researching the human-trafficking industry and presenting his findings to the Danish Institute for Study Abroad.