Graduating Senior Celebrates Publication of First Novel
The spring semester at Franklin & Marshall College is typically a whirlwind for graduating seniors. There are finishing touches to put on capstone projects and theses, graduate-school applications to submit, and job interviews to prepare for and ace, just to name a few.
And if you are Megan Cunningham '23, there is the small matter of publishing your first novel.
On April 11, Cunningham, a special studies major (marketing, psychology and a concentration in creative writing) published "The Secrets of Martin House," a sweeping tale of mystery and intrigue based in the mythical dormitory of Rosenfeld Academy. The book, the first in a planned trilogy, is available on Kindle and in print.
Cunningham is a lifelong reader and writer, but she says it wasn't until she arrived at F&M and discovered National Novel Writing Month (NaNoWriMo) — which challenges aspiring novelists to write 50,000 words in November's 30 days — that she discovered the confidence and rhythm required to visualize a fully formed novel.
"I've been writing the beginnings of stories and the outlines of stories for 15 years now, but it wasn't until my first year at F&M that I did the NaNoWriMo challenge, and that just unlocked something in me," she says. "I was able to get this manuscript out on the page and never knew I could do that before."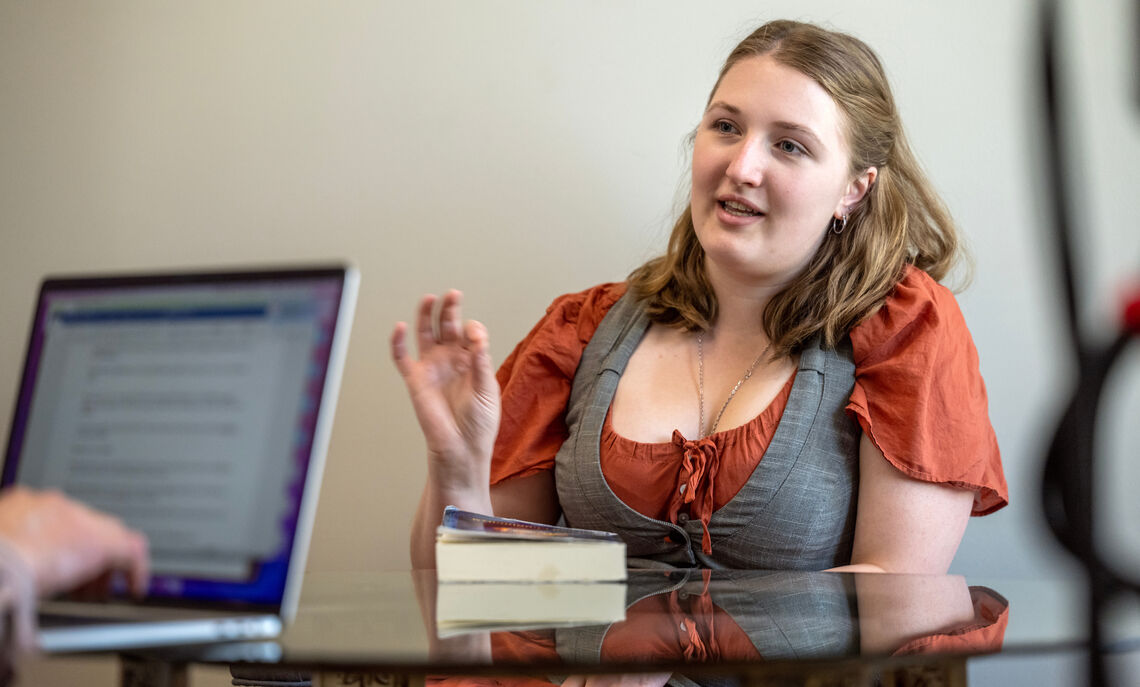 Cunningham cited two inspirations along the way. The first is her 10-year-old sister, Ashlinn, who she calls "the most important person in my life." The two were at home watching a TV program when Ashlinn told Megan that she would love to read a book about that type of story. That's where the seed for "Martin House" first took root.The second inspiration was Kerry Sherin Wright, founding director of the Philadelphia Alumni Writers House, adjunct assistant professor in the English Department, and Cunningham's independent study adviser and mentor.
"She forced me out of my comfort zone," Cunningham says. "She's been so critical for getting this book out there and making sure I don't fall down on myself."
Wright recalled being bowled over during her first meeting with Cunningham and the research she had done on self-publishing.
"She came to me and asked if I could lead an independent study with her and she had a proposal, a budget and a schedule already prepared when she came to meet me," she says. "She was so organized and thoughtful and informed about the publishing process. Initially, I said 'I would be glad to do it, but how can I help if you are already doing it?'"
Then, as they started digging into the work, Wright was able to help fill in gaps in Cunningham's knowledge. She connected Cunningham with other alumni in the publishing field, pointed her to the personal websites of especially impressive young authors to give her inspiration, and helped her craft publicity that would help her effectively market her work.
Three publishing internships — one at Smith Publicity and two at Hachette Book Group — added depth and wisdom to Cunningham's experience.
"Everything was ready to go. She just needed one person to look at it and give feedback — and I was lucky enough to be that person," Wright says.
Cunningham said the freedom to build her own major at F&M was a major factor in her successful navigation of the highly nuanced publishing process. "It was the start of me thinking I could build a future for myself, tailored to me and what I want. Being able to build my own career out of that in an indirect way helped me build the independence to say, 'Wait, I don't have to wait for an agent or a publisher to get a book out into the world.'"
There was other help along the way. She hired a freelance editor, Roxana Coumans, to make the all-important first pass through her completed manuscript, then edit the second version Cunningham revised in response to those initial edits. Cunningham's mother, Angela, served as a second editor. "I definitely wouldn't have done it without her," Cunningham says of her mother's critical eye. "She was instrumental."
Today, as she prepares for finals week and soon after, the May 13 Commencement ceremony, Cunningham can take a deep breath and appreciate the journey it took to become a published author.
"It doesn't feel real. I have been dreaming about publishing a book since I was in third grade and realized people must have written all the books you see on shelves," she says. "This is what I want to do with my life. This is amazing."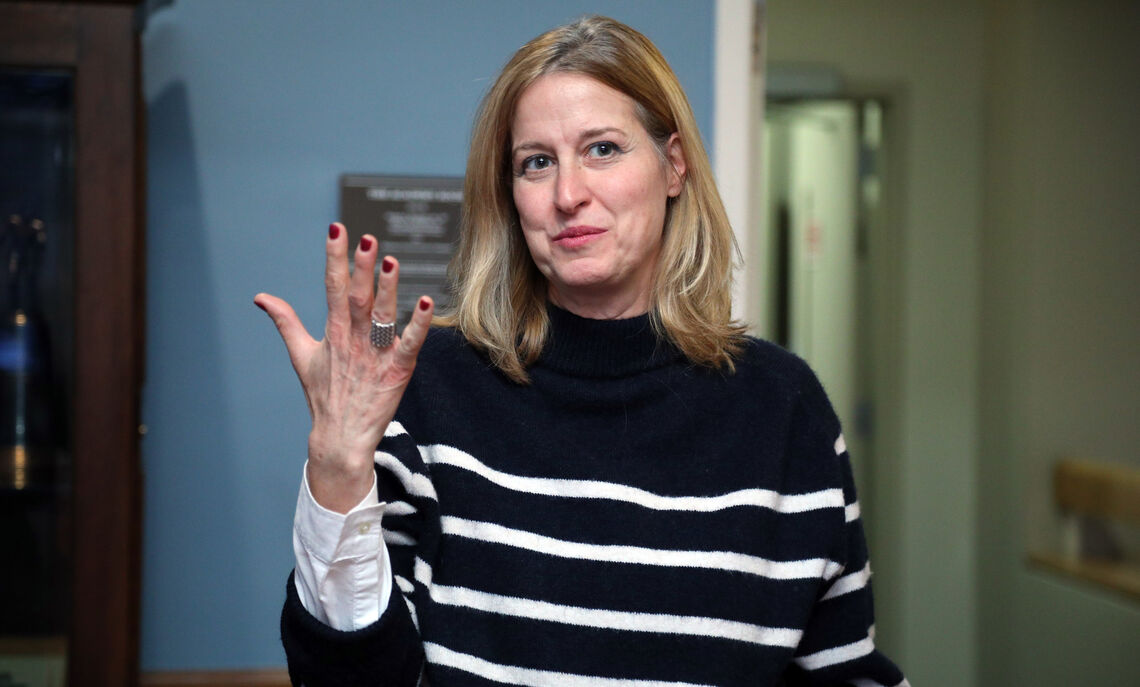 Related Articles
December 1, 2023
Faculty Awarded $1 Million in Recent Grants
As F&M students turn the final pages of the fall semester, it's important to also celebrate members of the faculty and professional staff who help create an enriching academic environment.
November 30, 2023
F&M Honors Alumni, Volunteers for Philanthropy, Service and Professional Accomplishment
More than one dozen F&M alumni were recently celebrated for the countless contributions they have made to the College and to their careers and industries.
November 27, 2023
Paleontologist in the Making
Senior Conner Minkowitz's passion for extinct creatures changed when he began studying under a retired Franklin & Marshall College paleontologist.