How to Have Hard Conversations: Sarah Pharaon '00
Franklin & Marshall College alum Sarah Pharaon has built a career in some of the nation's most renowned museums — but her fondest campus memory takes place in an unexpected venue.
"I loved the Other Room Theatre. It was a little grimy, a little forgotten," said Pharaon '00, founder and principal at Dialogic Consulting Inc.
"It had this beat-up metal sign, and you walked up these stairs feeling like you maybe weren't supposed to be there. And then, if you were lucky, you got to see or be in work that you maybe weren't supposed to do," she added.
Diving into discomfort is Pharaon's specialty. After 20 years of museum work, she launched Dialogic to help nonprofit institutions have better conversations around difficult histories. Pharaon has since led internal focus groups for organizations such as Smithsonian American Women's History Museum.
Pharaon will lead a March 9 Common Hour titled, "Having Hard Conversations in Even Harder Times." The lecture, open to the public, takes place in F&M's Mayser Gymnasium at 11:30 a.m. A recording will be available after the event.
Below, follow Pharaon's path from F&M to Dialogic.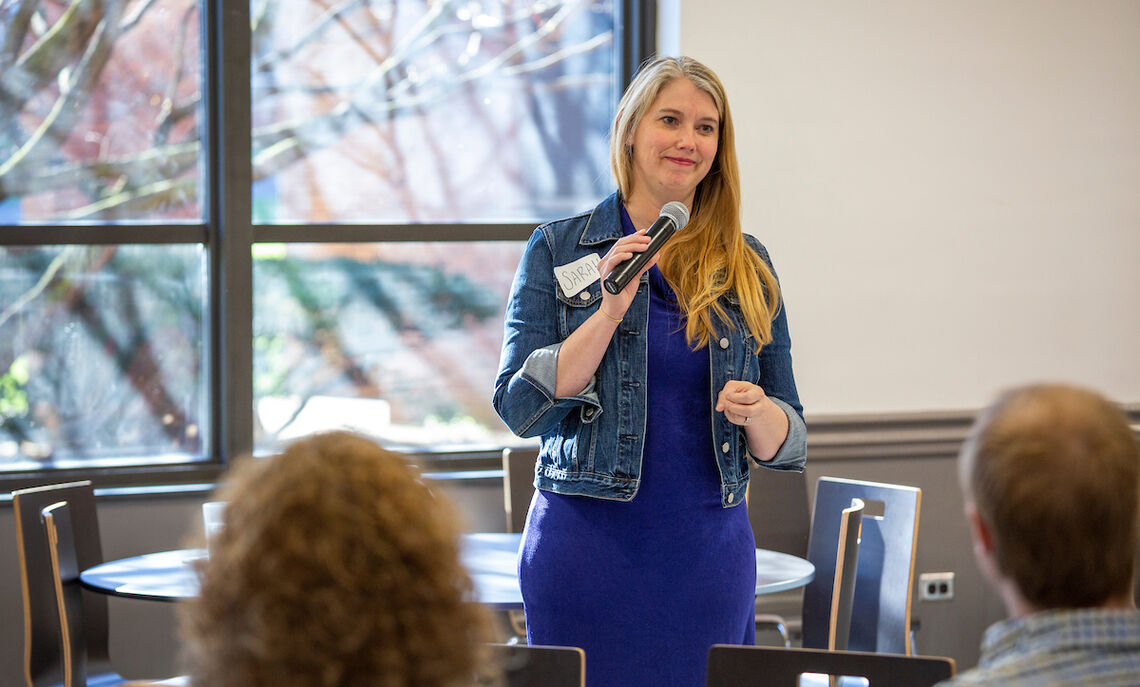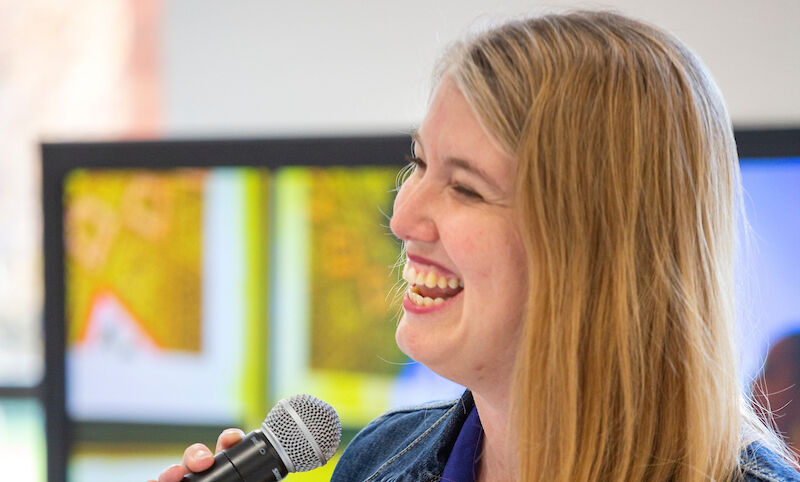 What path led to your current role as founder and principal of Dialogic Consulting?
In my senior year, the late David Schuyler [Arthur and Katherine Shadek Professor of Humanities and American Studies] called me into his office and asked me if I knew what I was going to do with my American studies degree. I wasn't sure. And then he said: "I do. You are going to get your master's degree in museum studies. And then you are going to change museums."
And so, I did. Dialogic is the result of years spent in the museum and cultural space working as a curator, an educator, a director. It's my way of using my training as a facilitator to help our nation's storykeepers, our storytellers, do so more effectively — with the hope that we can use historic and cultural spaces to enable the conversations we keep avoiding.
How did your liberal arts education prepare you for this career?
My liberal arts education has meant that I have a working knowledge of many fields and many subjects which, as a facilitator, is an asset. People always ask if I have to have in-depth knowledge about each museum I work with, about the history or art that it presents. The short answer is no. But people build trust with me easier if they know I understand what they are talking about. I learned critical thinking and compassionate response on this campus.
Why did you choose F&M?
Honestly? I had a great tour guide. I was set on a liberal arts education, liked the campus, and was impressed with the passion they showed toward F&M and the experiences it afforded them. In a sea of college visitations, that tour stood out.
What activities were you involved with on campus?
I performed on both Green Room and Other Room stages and with F&M Players. I was a house adviser, a tour guide, and was in Chi Omega. And my now-husband (Amer Pharaon '00) and I wrote a "he said/she said" column in The College Reporter. Most importantly, I was a part of Students for Students, a group of activists and allies dedicated to opening spaces for dialogue on some of the most challenging issues affecting students at F&M.
"I learned critical thinking and compassionate response on this campus."
– Sarah Pharaon '00

Related Articles
November 30, 2023
F&M Honors Alumni, Volunteers for Philanthropy, Service and Professional Accomplishment
More than one dozen F&M alumni were recently celebrated for the countless contributions they have made to the College and to their careers and industries.
November 21, 2023
60 Years After JFK's Death, Alumni Author Finds Missing Link
Was the star of NASA's first female astronaut program linked to the assassination of JFK? "A Woman I Know," by filmmaker turned author Mary Haverstick '82, searches for the truth.
November 16, 2023
Young Alum Shines Light on LGTBQ Global Rights
Erin Hallenbeck's Franklin & Marshall degree has taken her as far as the U.K. and the Netherlands. But today, the 2017 grad is making a global impact right from campus.