International First-Years Begin Their F&M Journey Abroad
After their final months of high school were disrupted by the COVID-19 pandemic, incoming college first-years wondered: Would their college experience start off the same way? Across the country, they waited with bated breath to discover if their college campuses would reopen in the fall. But for some first-years, being on campus wasn't even an option.
"We saw the rise of COVID in other parts of the world and knew it was going to be problematic," said Alyssa Hostetter, international student services adviser. "Consulates around the world were shutting down, and we knew that many of our incoming first-year international students would have trouble coming to the U.S."
Determined to ensure these students would stay on track academically, Sue Mennicke, associate dean for international programs, made contact with several of F&M's trusted study abroad program partners to brainstorm alternatives for an adapted F&M experience abroad. Given the dramatic decrease in study abroad for the fall semester, the program partners had staff and facilities available to repurpose and conversations launched to begin to explore new programs designed specially for first-year international students. The solution offered a one-of-a-kind academic experience these first-year students may not have otherwise encountered during their F&M education: Five "cohorts" were formed, providing home bases around the world for first-year international students.
In order to ease the transition for students with Chinese citizenship, two cohorts were created in China, with 18 students in Beijing and 64 in Shanghai. The College also formed a third cohort in Bath, England, with F&M's own Advanced Studies in England (ASE) program, offering an accessible home base for eight students from Spain, Egypt, Madagascar, Rwanda, China, India, Ukraine, and Brazil. The College's fourth cohort was solely remote, with 14 students studying from their home countries of Sierra Leone, India, Portugal, Ghana, China, Nepal, and Canada. The final cohort was on F&M's campus in Lancaster, Pennsylvania, hosting three students who were already in the U.S. and were able to make it to campus.
"The students seem very excited about these opportunities," Hostetter said. "They've talked to a lot of their friends at other universities and are hearing they don't have any of these options and that their only option is to be remote."
Fatma ElRefaei, a first-year international student from Egypt, noted her appreciation for the Bath cohort.
"I started my college career in unexpected times," she said. "I was shocked to learn that my cohort wouldn't make it to campus as planned. But I'm extremely grateful for F&M for working hard to give us as close to a college experience as possible."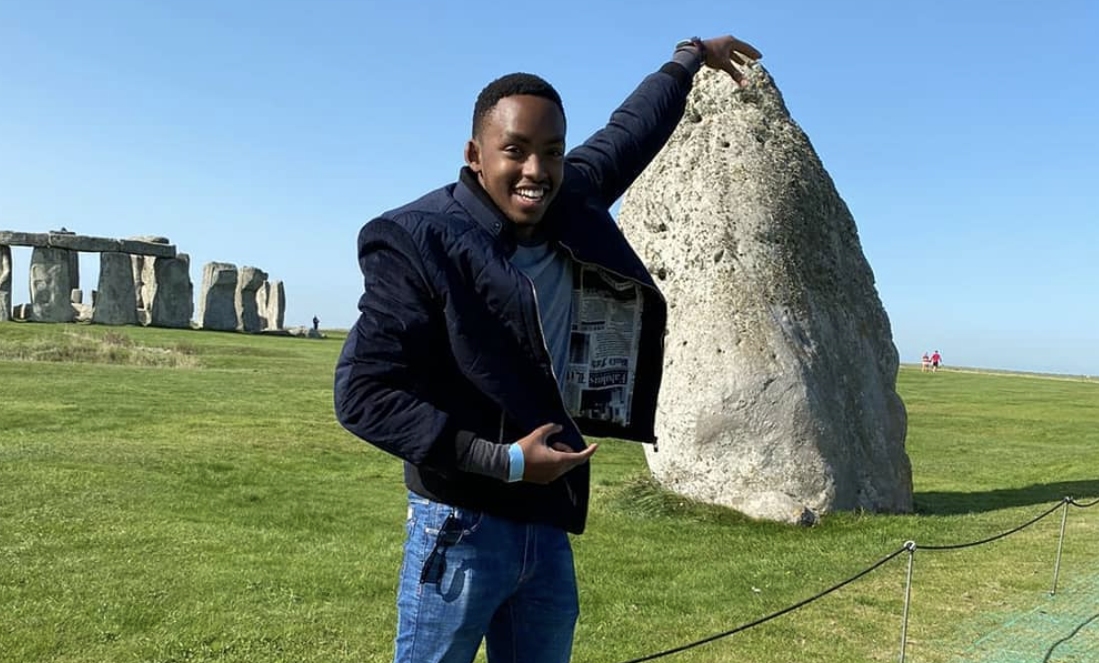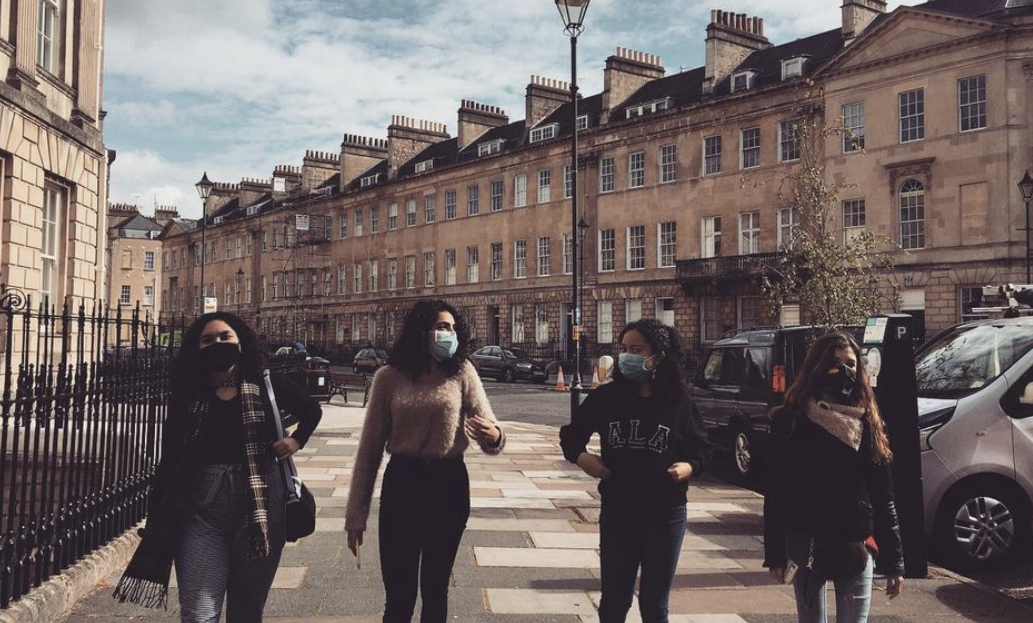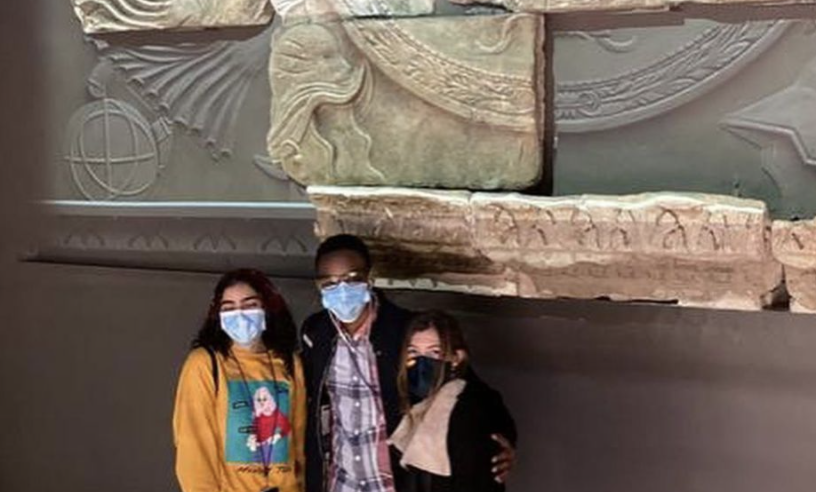 One of the most important factors in ensuring first-year international students' success was their Connections 1 course (CNX 1), a key requirement for F&M first-years that introduces them to the practices of critical analysis, research, writing, and civil debate. Typically, students in these seminars also live together in one of the College Houses, providing a unique integration of the residence hall and classroom experiences. The international first-year students in various cohorts were also able to enjoy the sense of community built through this course. The first-year international remote cohort took CNX 1 together as their first class, experiencing the introduction to remote learning together. There were four CNX 1 courses for the Shanghai students this fall, as well as a CNX 1 course for students in Bath. Students from the Beijing cohort will also have an opportunity to take CNX 1 together, during J-term.
Students also participated in a series of general education courses. The Shanghai and remote student cohorts enjoyed virtual courses taught by F&M professors, while the remaining cohorts took F&M-transferable classes through Advanced Studies in England (ASE) and CET Academic Programs. For instance, students in the Bath cohort could take calculus, economics, or introduction to British history and literature through ASE.
Jennifer Redmann, professor of German, and a faculty member who offered one of the courses for the Shanghai cohort, appreciated how the students enthusiastically dedicated themselves to their work despite the circumstances.
"The students in my course on German fairy tales rose to the challenge of an intensive reading and writing course and engaged intensively with the material, in spite of being half a day and half a world away," she said. "In the final week of the course, each student wrote an original fairy tale and then created a video to tell their story to an audience of class members. Some made very ambitious videos (in just a few days!), including two that featured scenes filmed in the city of Shanghai. I can't wait for these very special students to join us on campus."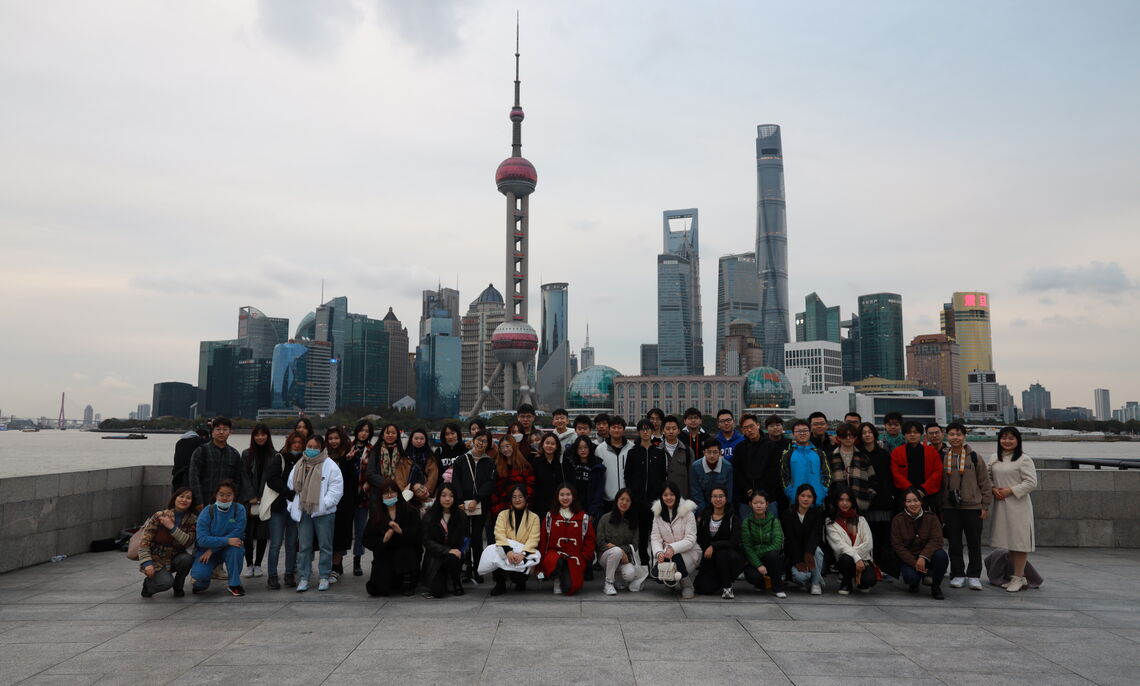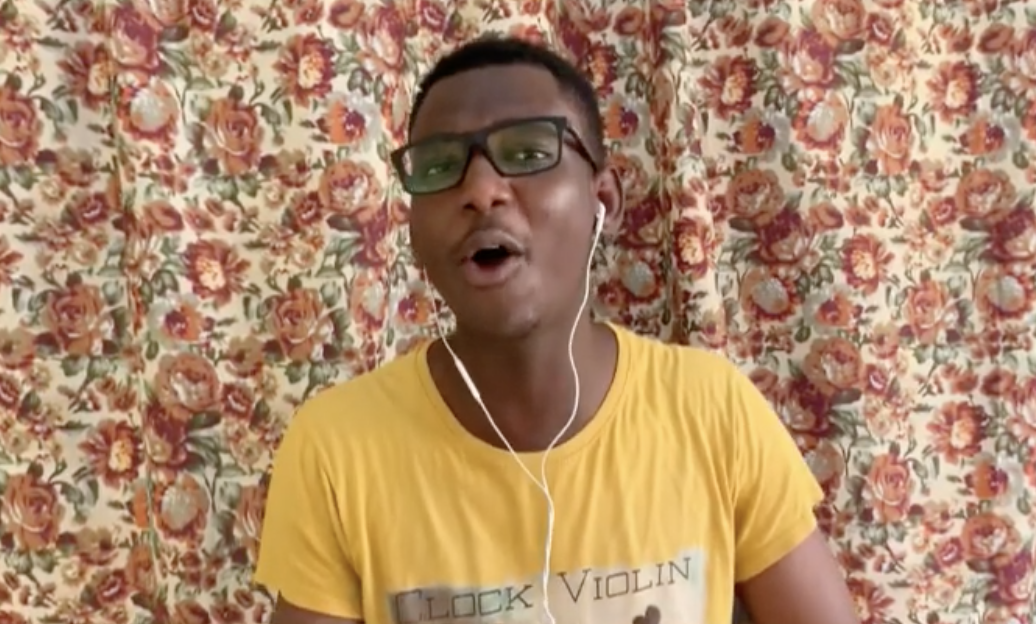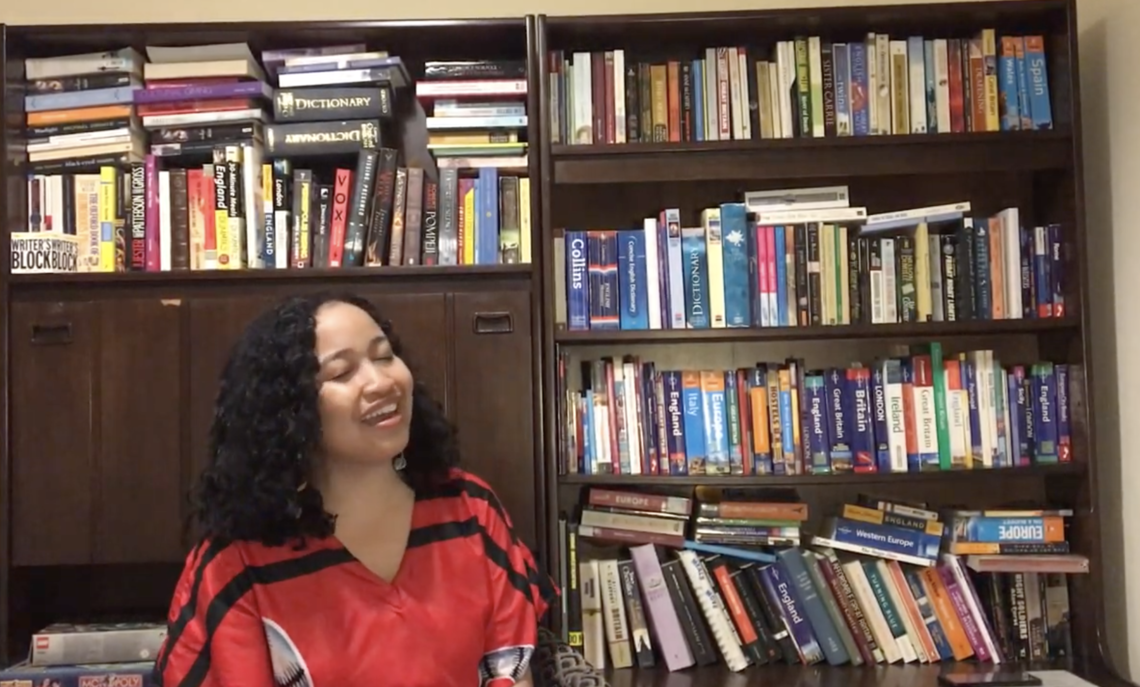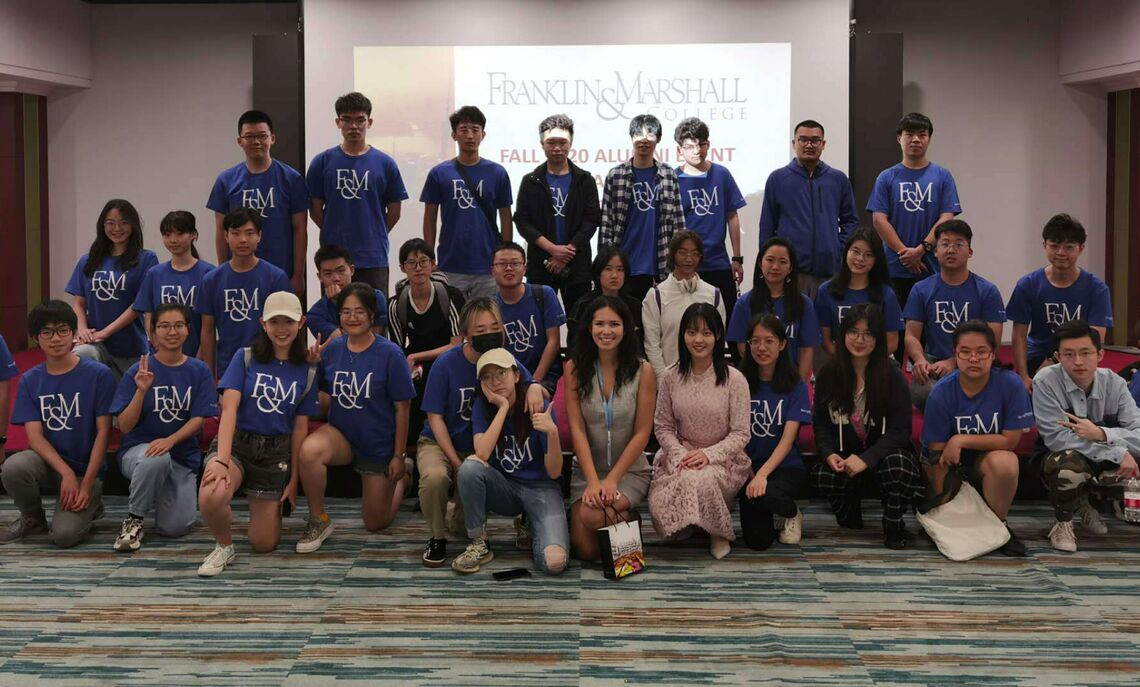 Like the fourth first-year cohort, 171 upper-class international students studied remotely, as well. After returning home in the spring at the start of the pandemic, many F&M students weren't able to return to the U.S. in the fall. Helping them, too, stay on track, the College welcomed them to take classes virtually.
In the spring, all cohorts and programs will continue.
"Although the pandemic forced us to retool our education in a way none of us planned, it has been amazing to see how students and faculty alike have risen to the challenge and created something really special," Mennicke said. "We so look forward to having these incredible students with us on campus, but in the meantime, we are learning much that is valuable about engaging students as individuals within a cohort."
First-year ElRefaei was grateful to the College for creating an opportunity for remote students to feel connected to the campus and her fellow students.
"I never really thought I would start college with a study abroad program, but being here in the U.K. with seven other international students has been the perfect opportunity for me to have a normal college semester while deepening my understanding about different cultures and traditions," she said. "It has been a hard semester with all the uncertainties coming along with it, but I know the deep connections I've formed with my cohort will be with me through all four years."
Related Articles
October 20, 2023
Google Software Engineer Shares True Blue Wisdom
Class of 2019 grad Horace Facey's path led him from Jamaica, to F&M, to Google. See how he helps other STEM students succeed. "Mentoring has been an excellent way for me to give back," Facey says.
October 6, 2023
Sociology Student Takes Action Against Human Trafficking
Sophomore Gubat Abdullaev spent the summer in Sweden researching the human-trafficking industry and presenting his findings to the Danish Institute for Study Abroad.
May 17, 2023
Dream Achieved: Williamson Medalist Nadya Ivanova '23
Nadezhda Senior Nadya Ivanova Wins the Williamson Medal, F&M's highest academic honor for students