Making Connections: Talking Death, Horror and Dark Tourism with Professor of Marketing Jeffrey Podoshen
A distinctive feature of the first-year academic experience at Franklin & Marshall College are the discussion-based seminar courses called Connections. Students are assigned to these 16-peer classes based on their indicated academic interests shortly after they enroll at F&M. The courses are held in the seminar rooms of their College Houses — five residential cohorts within the larger student community.
This feature will spotlight some of our Connections courses and the engaging faculty who lead them. First up is Death, Horror and Humanity, taught by Professor of Marketing Jeffrey Podoshen, who joined F&M in 2005. A graduate of the Fox School of Business at Temple University, he is regarded as one of the leading scholars in the world on dark tourism — a segment of the tourism industry in which people travel to sites of death, tragedy and suffering.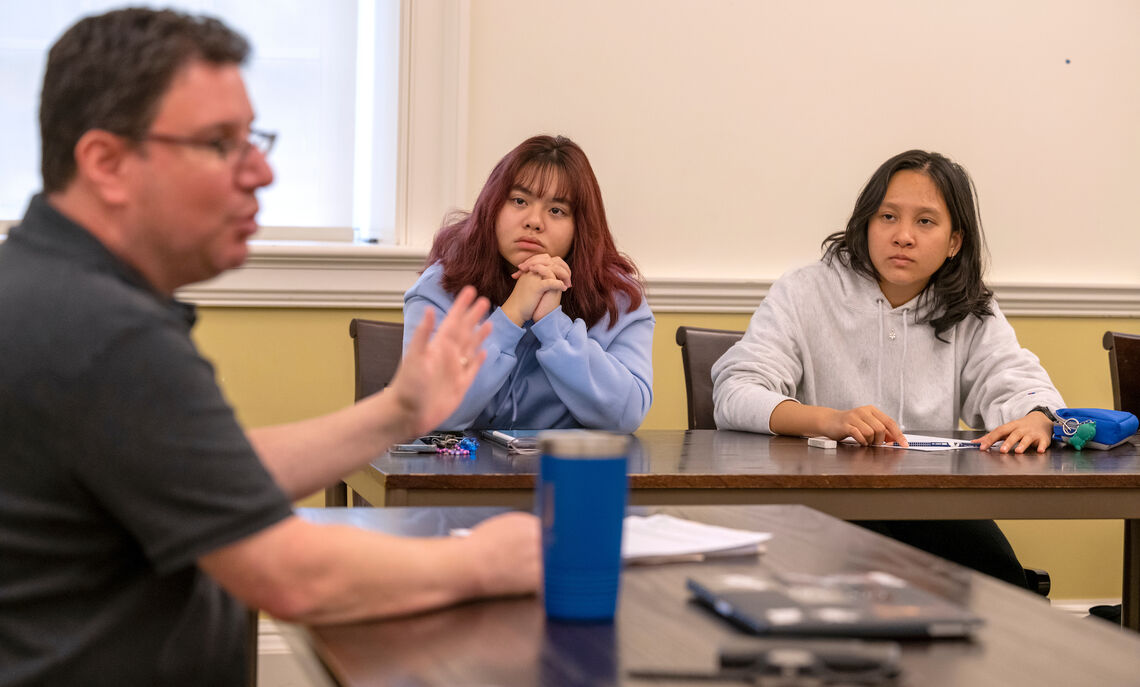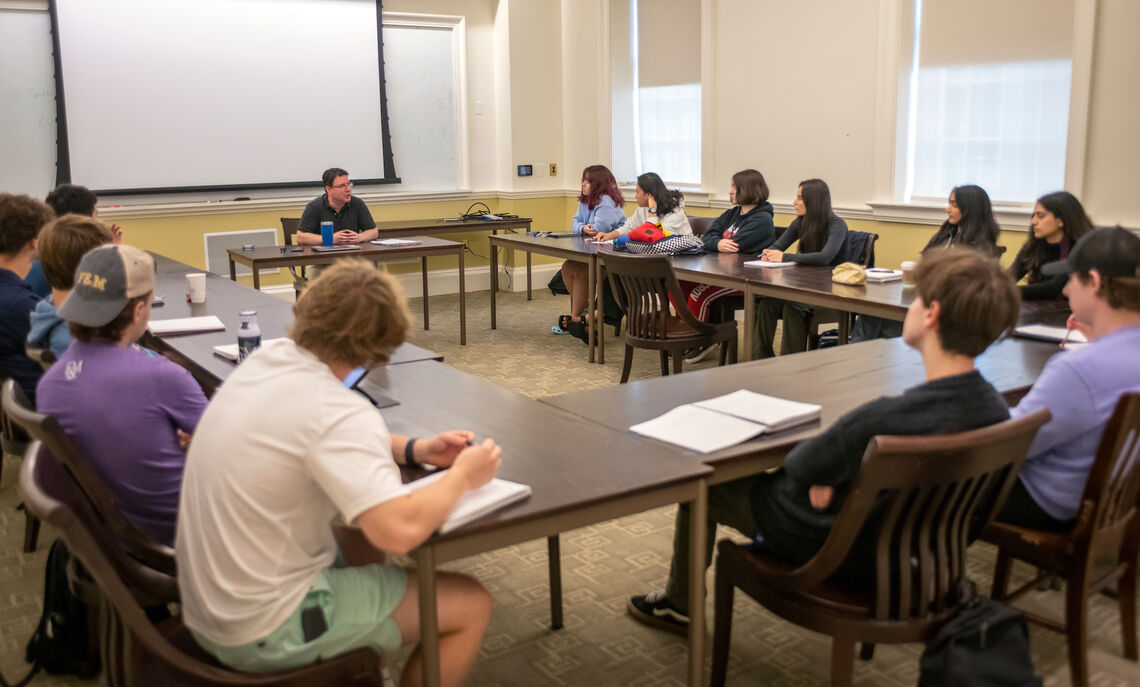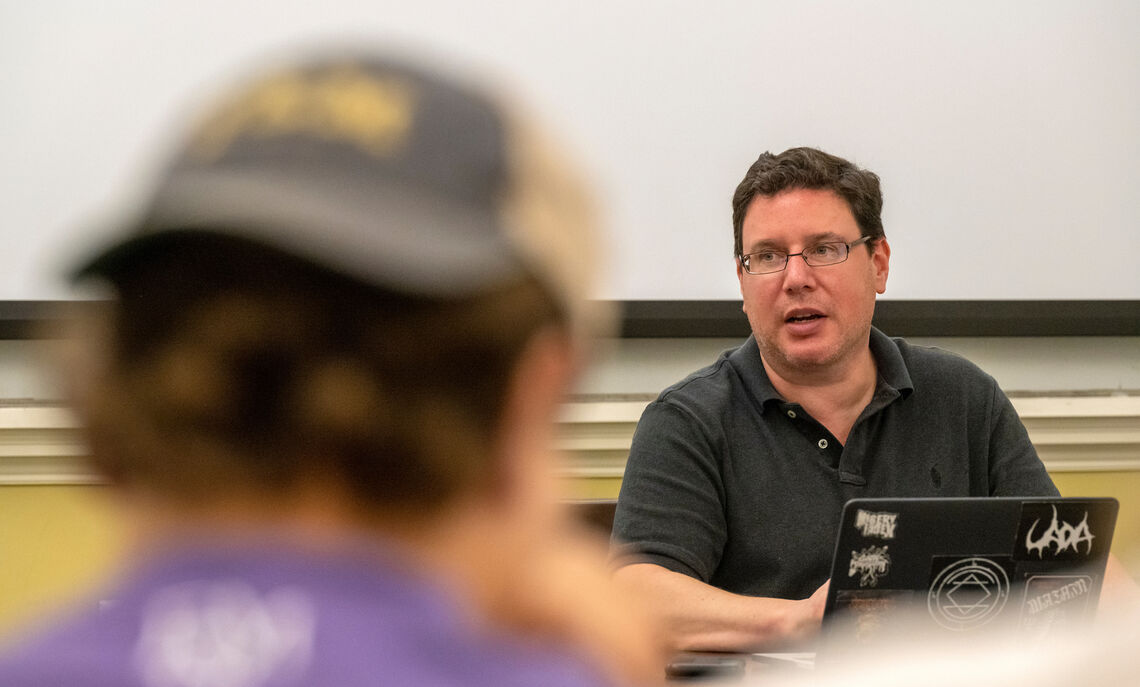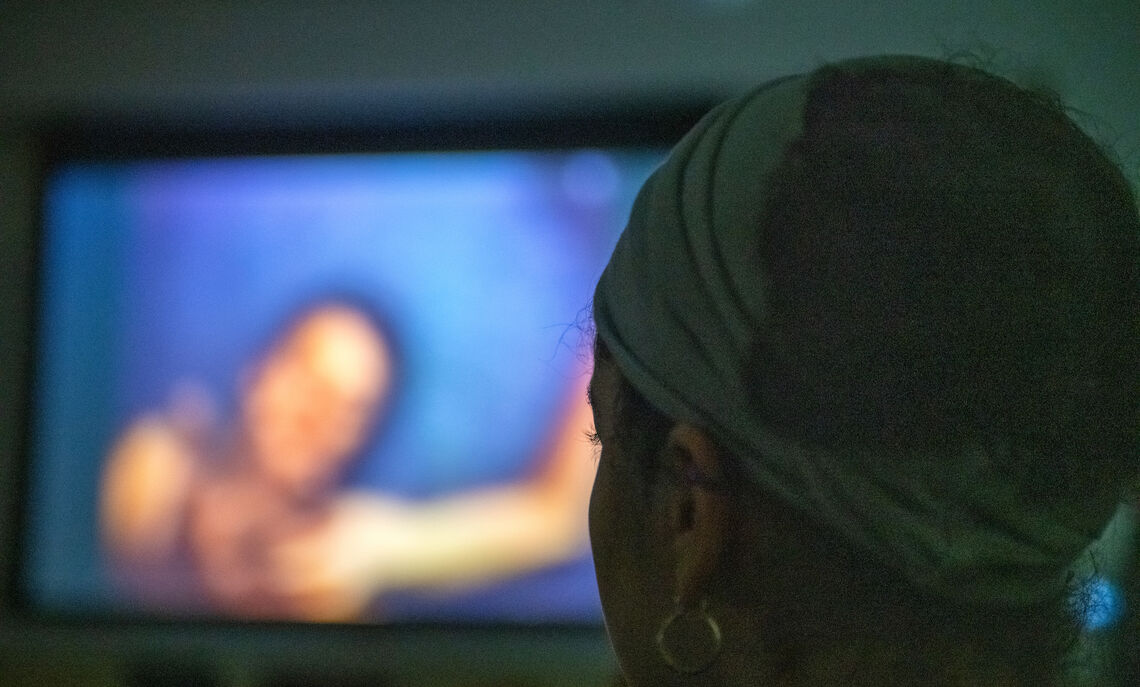 Question: What topics do you cover in your course, and does the group of students you have affect how you teach it?
Podoshen: My course examines why humans are fascinated with horror, death and things that really scare us and make us feel unsafe. This involves examining horror films, dark tourism — tourism that involves death and suffering — and extreme heavy metal music. In this course, we, as a class, seek answers to motivations, and examine a wealth of different theories and concepts from multiple fields, including psychology, sociology, anthropology, film studies and musicology. While the group of students has no particular effect on how I teach the course, I make sure all students know exactly what they're getting into before the course even starts.
Q: These 16-student courses seem like an ideal way to introduce first-years to discussion-based learning at F&M. What's your favorite part of the teaching and learning process in a Connections environment?
Podoshen: The best part is that I get to know everyone in the course and form relationships with them right from the beginning. In a class of 16, everyone is going to know everyone else, and this allows the class to get really comfortable really quick. Additionally, as this course has a lot of writing and skill development, I meet with students on a regular basis to help them work on their writing, critical thinking and dialectics skills during office hours. Students get an awful lot of time with their professor in this particular type of class. With a small class like this, we can all sit in a circle or have class outside and be able to really hear one another and share with one another.
My favorite part of the teaching and learning process in Connections is that we can collectively attempt to answer very challenging questions about the human condition utilizing a wide array of theory and tools from a myriad of disciplines. A key part of this course is about blending and bridging material and concepts from different academic disciplines to examine phenomena. There are really no structural limitations here, and I can teach from a perspective that looks at phenomena first and not feel confined to a particular discipline — even my own discipline of marketing. Further, as both a business scholar and a film scholar, my research really informs my teaching here and I can show students that in the arena of the liberal arts, we can really be who we want to be and examine what we want to examine without so many confines. I could never teach this particular course at a business school, yet this type of course is celebrated here.
Q: Our faculty are experts in their fields. Can you tell us a little about your area of specialization or the topic you find yourself drawn to through research?
Podoshen: I have always questioned myself in terms of why I was drawn to horror, heavy metal and dark tourism, and my research program reflects that. Much of my research is centered in dark tourism and why tourists are drawn to macabre and horrific locales. In this respect, I examine death and horror from a social science perspective. At the same time, I also publish in film studies, specifically about horror films and the meanings that many of them convey about the human condition. I'm passionate about both of those things and I've managed to create a rich program over the past number of years that continues to grow.
The best part is that I get to know everyone in the course and form relationships with them right from the beginning. In a class of 16, everyone is going to know everyone else.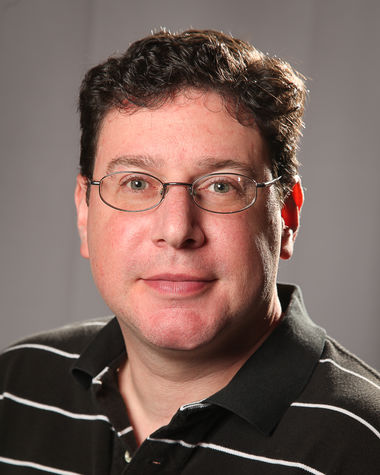 Related Articles
November 7, 2023
Post-Soviet Memories Shaped Professor's Path
F&M Professor of Economics Yeva Nersisyan was just a child in Armenia when the Soviet Union collapsed, but the following turmoil shaped her life's work. She'll discuss Modern Money Theory at a Nov. 9 Common Hour lecture.
November 2, 2023
Career Boot Camp Helps Future Grads Find Footing
Meet two seniors preparing for life after college. Within six months after graduation, 95% of F&M's 2022 graduates were either employed or continuing their education.
September 5, 2023
Common Hour Returns with New Format
Common Hour begins Sept. 7 and will resume weekly with the addition of a new Campus Hour program.