Mindful Moments: Faith & Meaning
Sometimes, it's the quiet and contemplative moments in between class and co-curriculars where the most personal growth occurs. In this mindfulness miniseries, we explore moments of calm and introspection for students.
A dozen Franklin & Marshall College students gather on the couches of the Klehr Center for Jewish Life on a chilly spring evening.
"Raise your hand if you consider yourself an optimist," says sophomore Gavi Fischer, religious chair of Hillel.
The majority of hands raise, each one representative of the College's rich tapestry of religious representation. The gathering is part of a monthly interfaith discussion series hosted by Chabad, Diplomatic Christian Fellowship, Hillel, InterVarsity Christian Fellowship and Muslim Students Association.
Everyone is welcome regardless of religious affiliation.
Fischer, a physics major and anthropology minor from Durham, N.C., leads a broader philosophical conversation centered on the topic of hope: Do you specifically find hope through your religion or religious practices? Do you specifically find hope through your spiritual practices?
F&M is a welcome space for all faith traditions, whether that be students deeply rooted in a particular religious tradition, those seeking, or those who don't identify with a religious tradition at all. The College is home to multiple student-led religious groups.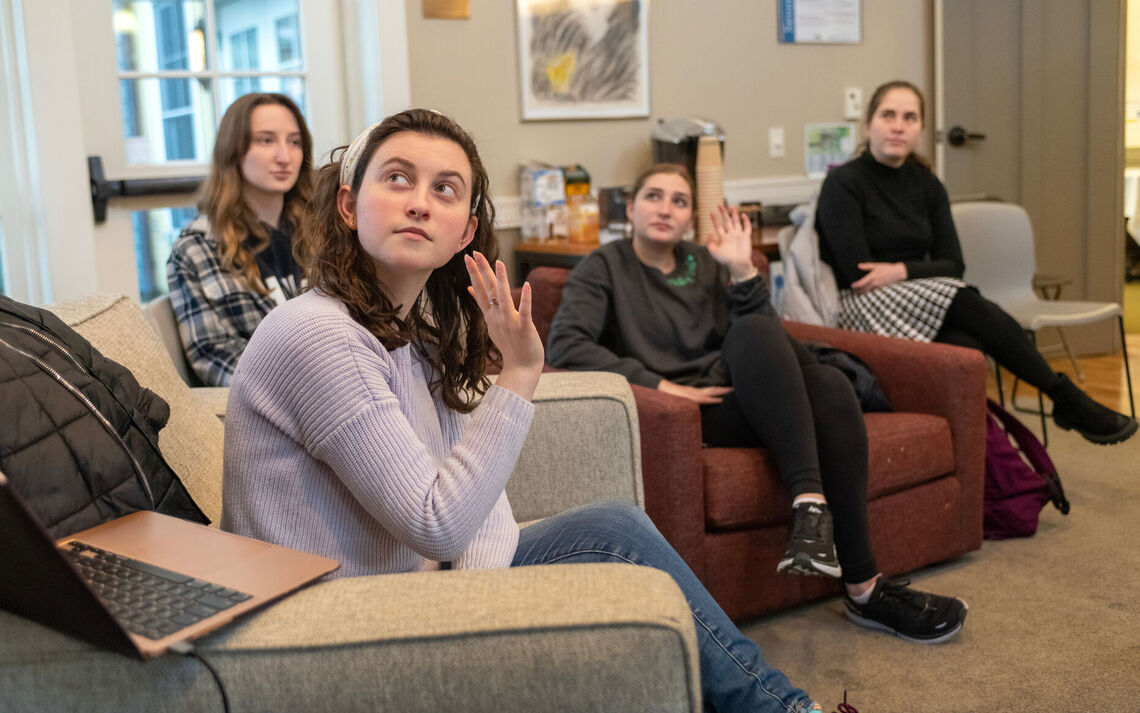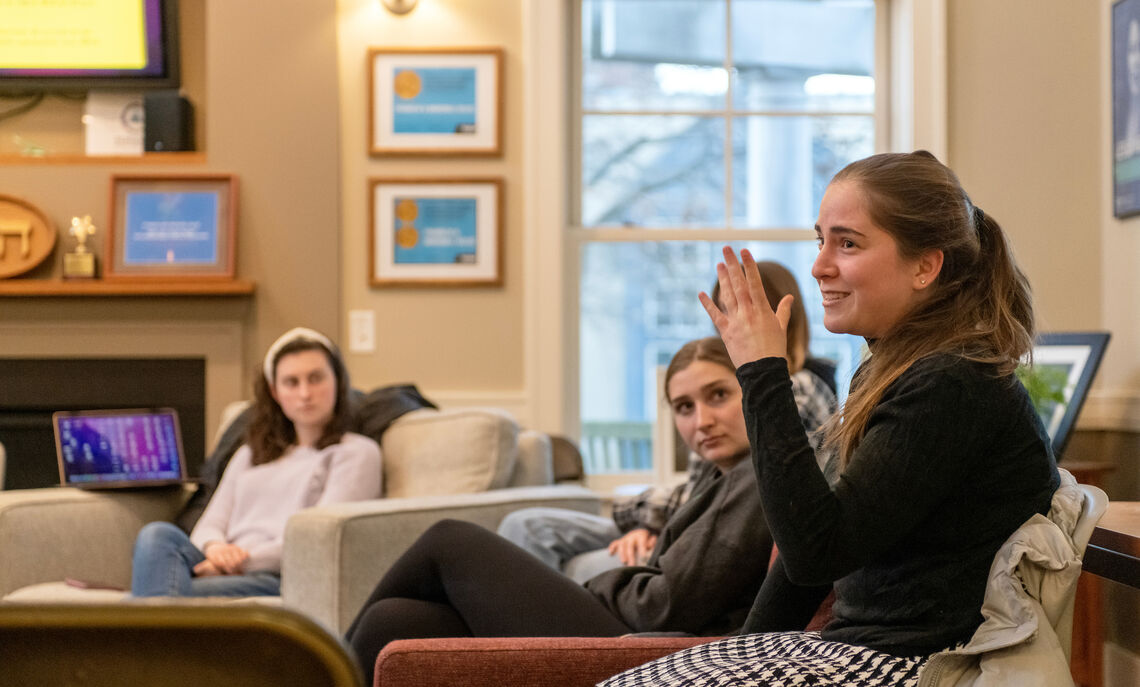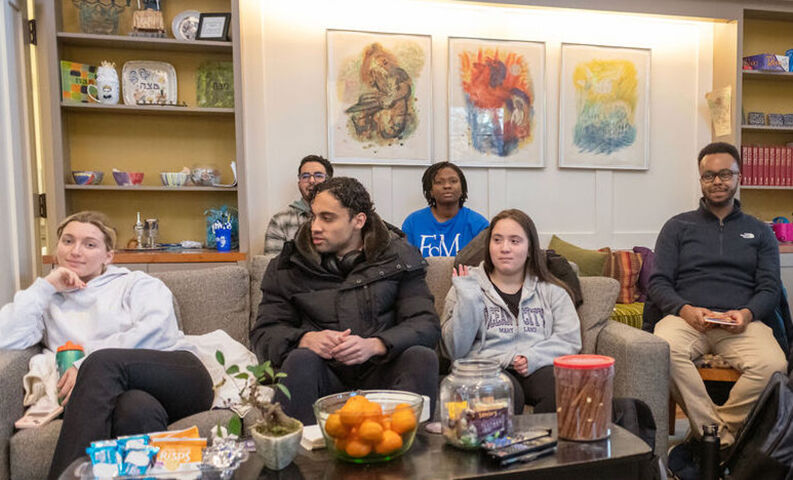 A Student's Journey
Robel Tadesse, a senior from Addis Ababa, Ethiopia, found a home in InterVarsity Christian Fellowship during his first week at F&M.
"Religion is definitely more important now than it was when I arrived on campus," said Tadesse, a double major in business, organizations and society and economics.
"I think part of that was the excitement of being away from home in a new environment. It took all of freshman year for me to sit down with myself and be honest and lay out my priorities," he added.
That self-reflection helped Tadesse adjust to life on a secular campus.
"The cultural shock didn't come in the way I expected. It relates to religion and faith for me. Back home, everyone is religious in one way or another; it's kind of a given. Which is one of the other things that led me to sit down and examine my motivations for being religious and really understand what I claim to believe," he said.
"Some biblical aspects — such as praising God (እግዚአብሄር ይመስገን) and fearing God (ፈሪሃ እግዚአብሄር) — are thoroughly integrated in Ethiopian culture and language that people mention God several times a day, though not always being mindful of whom they speak. I believe that shaped my understanding of God to a considerable extent growing up," he said.
"However, now as a young adult, I've had to revisit many of those old beliefs and discover new truths."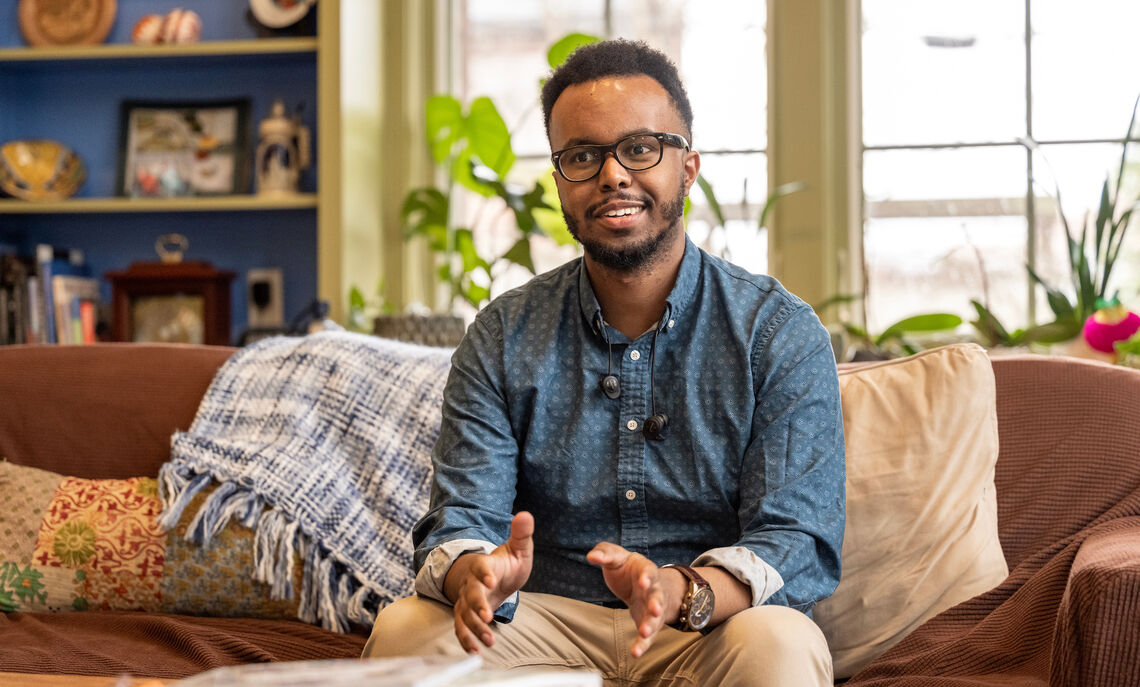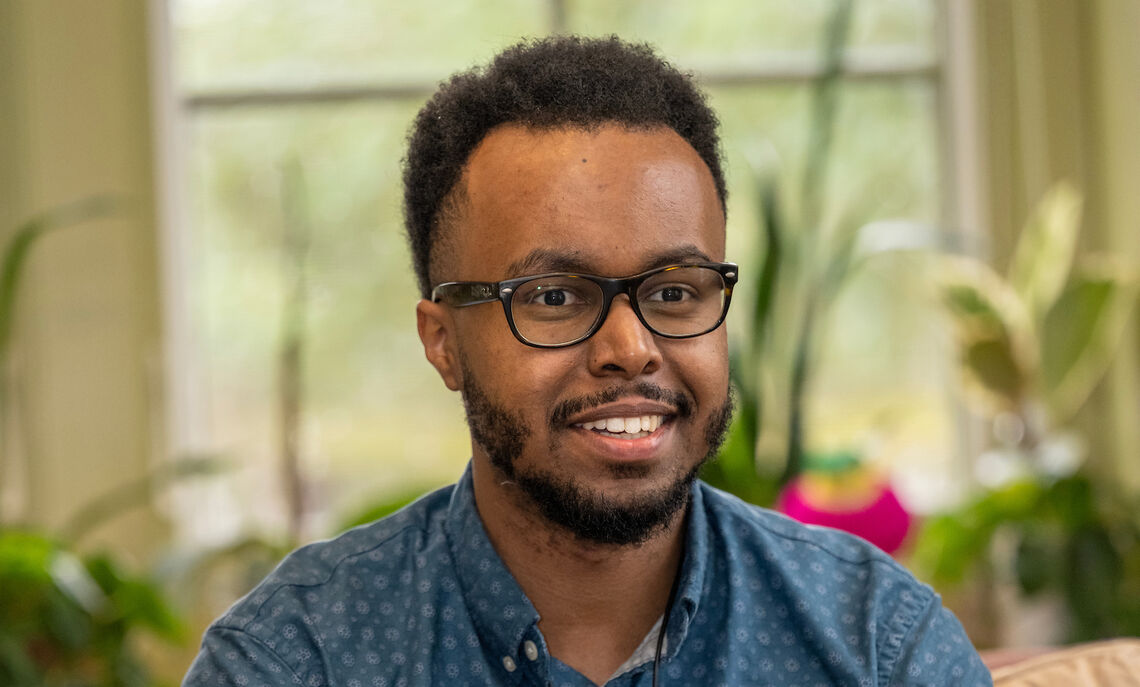 Finding Time for Reflection
F&M's Office of Faith & Meaning provides support and advocacy for religious and spiritual life, along with other meaningful pursuits. The College approaches faith activities through the lens of critical thinking within the context of a liberal arts education.
Much of that starts with mindfulness, said Joe Pritchett, director of faith & meaning at F&M.
"Something that I've seen is students either don't make time — or don't recognize how little time they have in their life — for silence," said Pritchett.
Pritchett's office offers spiritual direction sessions for students interested in further exploring their identity.
"This is an opportunity to sit down and have a one-on-one conversation with someone where you're able to spend time reflecting on your religious or spiritual life, or the ways in which you make meaning in your inner life," he said.
"It's a chance for students to have conversations about that part of who they are in a safe setting, where they can be open and honest and reflective."
"As a young adult, I've had to revisit many of those old beliefs and discover new truths."
— Robel Tadesse '23

Related Articles
September 26, 2023
Students Stargaze at Cherry Springs Retreat
Students attended a recent weekend retreat to Cherry Springs State Park for two nights of stargazing in September. Night sky enthusiasts flock to the park for its spectacular views of the Milky Way.
July 5, 2023
Students Build Mindfulness on Camino de Santiago
Students overcome challenge and achieve mindfulness on the Camino de Santiago. Join their transformative journey of self-discovery and personal growth.
June 12, 2023
College Unlocked: Part Class, Part Support System
"College Unlocked" – a new initiative at F&M – gives students a chance to regain academic confidence.