Music at F&M: Composing Leaders
Franklin & Marshall senior Jihang Dai hasn't finalized post-graduation plans just yet, but there is one thing he certainly won't bring with him: stage fright.
The accomplished pianist will graduate with recital, composing and conducting skills to complement his double major in mathematics and music, and minor in English.
Dai is among the 11 students who completed this semester's unique conducting program at F&M.
"Conducting is a lot more than just waving your arms... The Franklin & Marshall conducting class is really all about leadership," said Brian Norcross, senior director of instrumental music and conducting studies and senior teaching professor of music.
"We teach how to unravel the mysteries of a score," Norcross said. "We teach how to interact with each other when we're leading. We teach how to listen and respond and react to what we're hearing. We teach how to study a score and understand what Mozart or Beethoven or Haydn have composed, so that we can be their advocate and help their music come to life."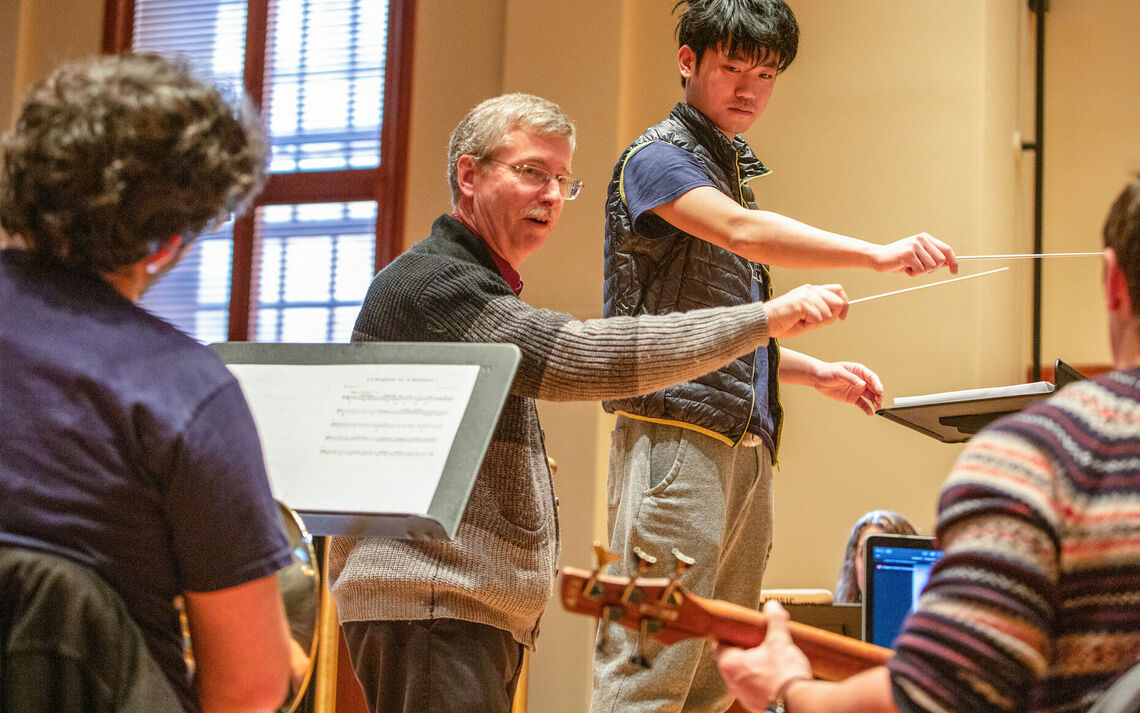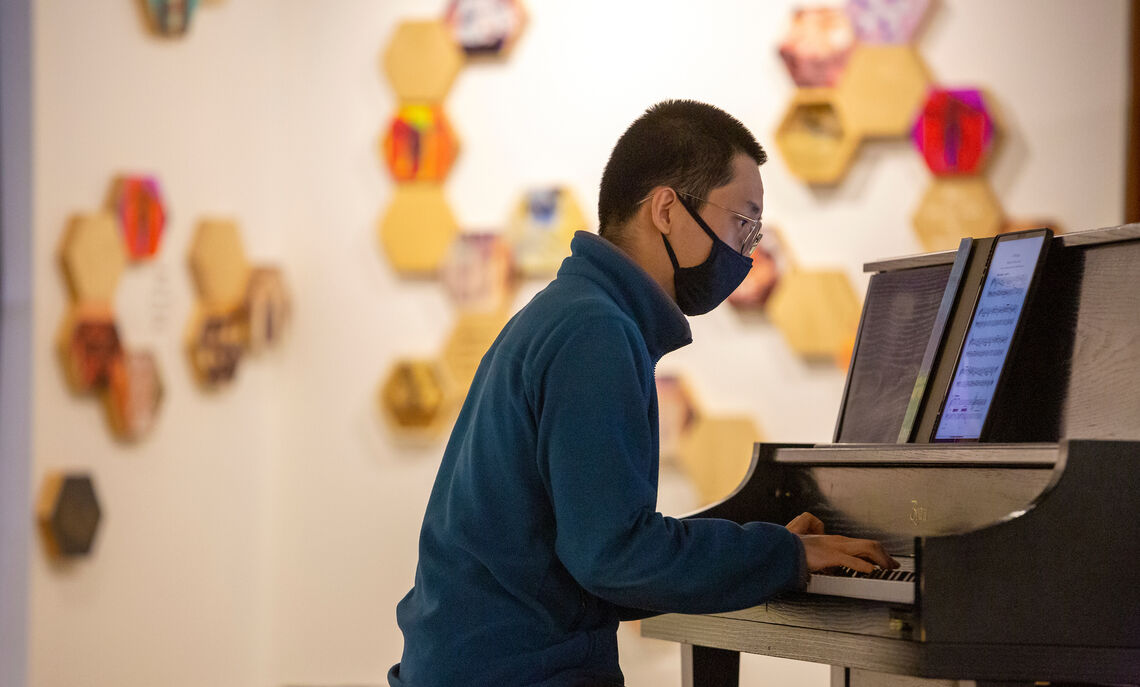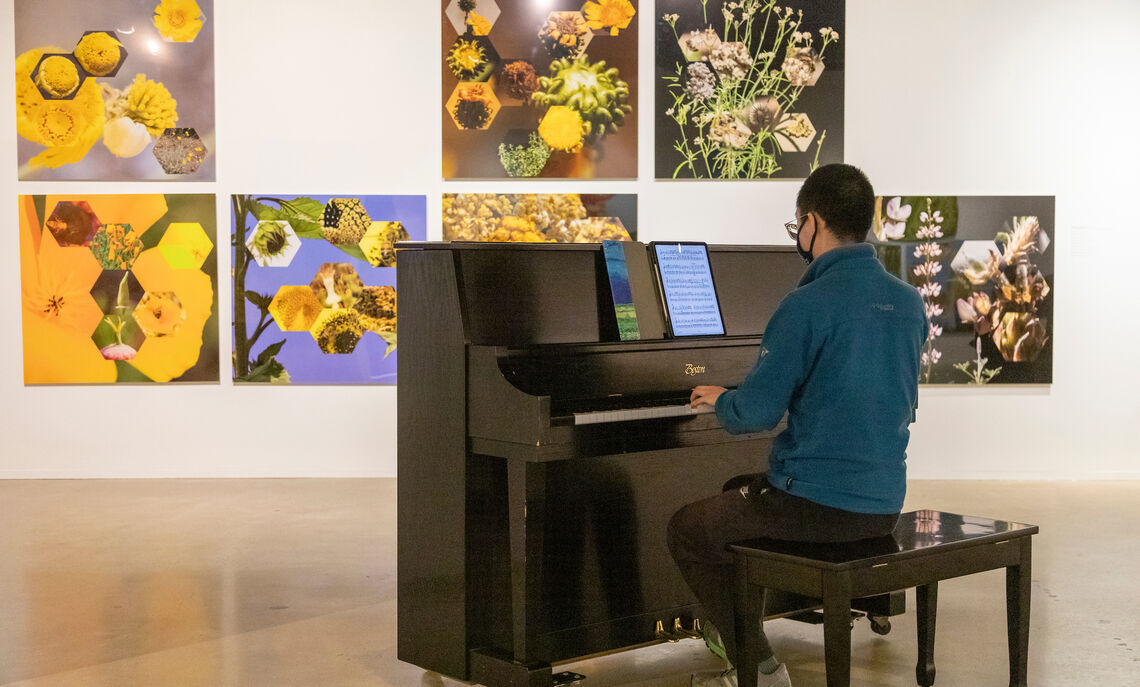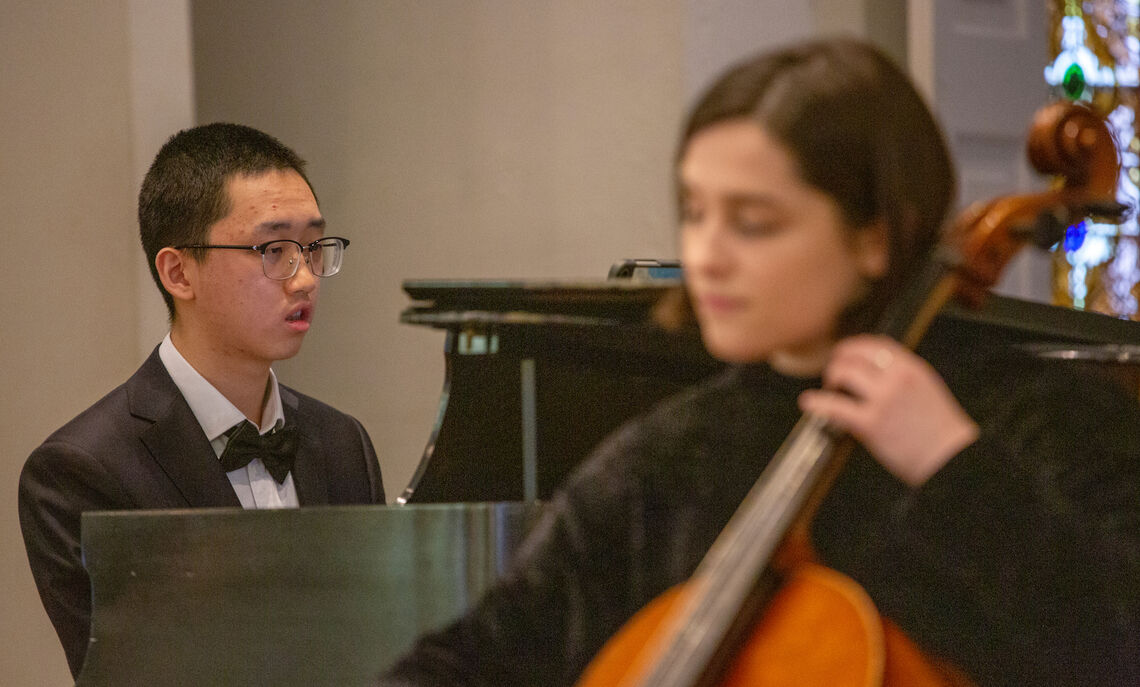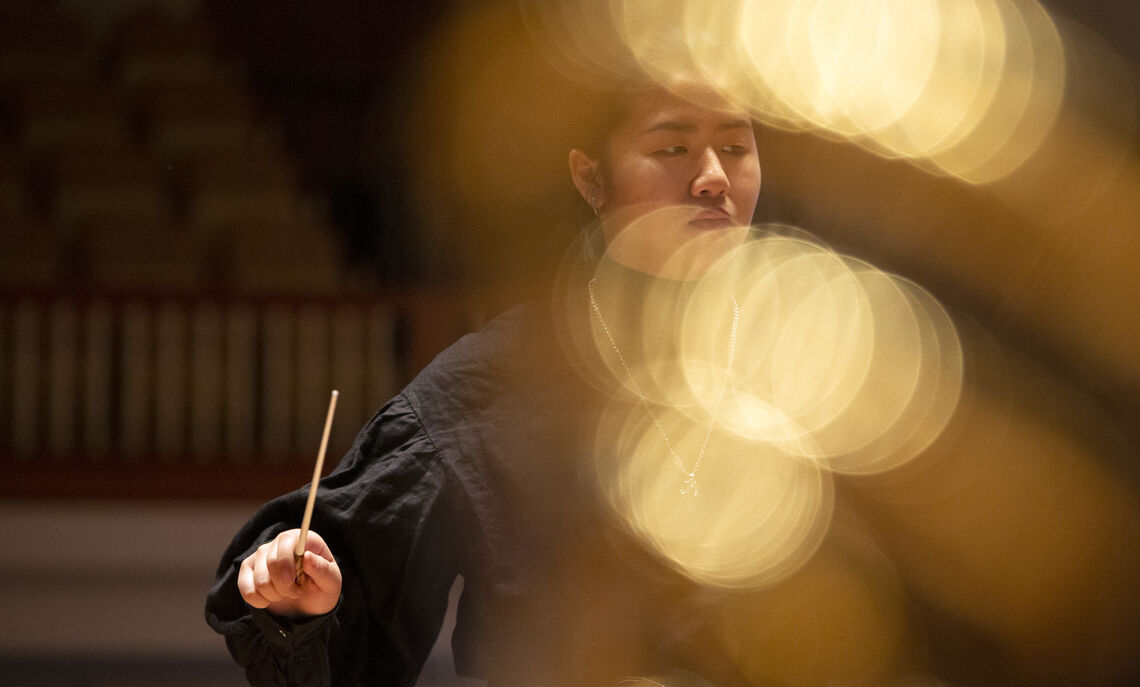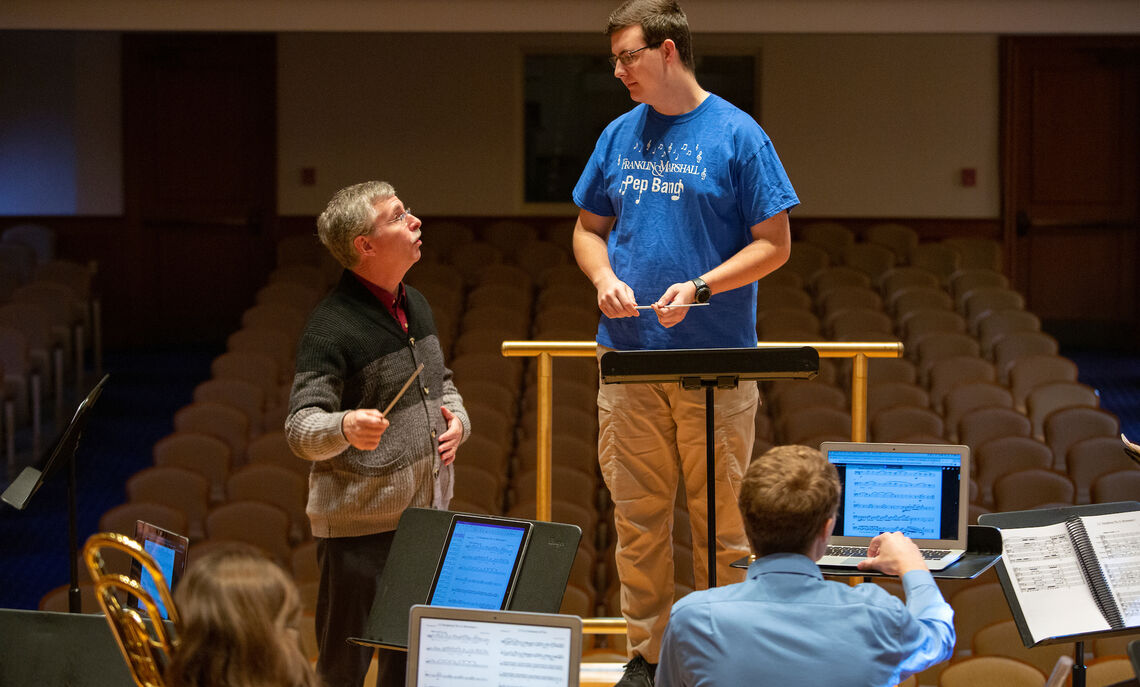 The class and the majority of courses in F&M's Department of Music are open to students with no formal background in music, and all campus ensembles are open to the entire student body.
The department sees participants from all fields of study, from computer science to pre-med.
At the same time, there are many offerings in the academic and performance realms for students who have already made music an important element of their lives.
Dai, an international student from China, began playing piano in kindergarten.
"I did not take piano performance as something serious until around age 14, when I learned Beethoven's first piano sonata ('Piano Sonata No. 1'). From that time, I started to know that piano performance should not only be about getting all the notes, but also something else," he said.
Through several recitals this year, Dai performed works by Schoenberg, Shostakovich, Brahms, Wang Lisan, and Chopin. He has led multiple chamber groups as both pianist and conductor, featuring two of his own compositions: "Burlesque," and, befitting to F&M, "Campus Nocturne."
"Conducting class is really all about leadership... We teach how to interact with each other when we're leading. We teach how to listen and respond and react to what we're hearing."
Related Articles
November 10, 2023
5 Questions with Matthew Butterfield, F&M Professor of Music and Chair of the Department of Music
Music Professor Matthew Butterfield talks teaching and learning, his research, and what motivated him to launch F&M Idol, an all-campus singing competition for students.
September 6, 2023
Phillips Museum Showcases Fall Exhibitions
Unveiled this week, the newest slate of exhibitions at the Phillips Museum of Art explores nature, place and memory.
May 23, 2023
'97 Alum Reconnects with A Cappella Roots
By the time they graduate, many Franklin & Marshall College students have a favorite place on campus. For music producer Ed Chung '97, room B-11 in the Steinman College Center meant so much to him that he named his business after it. Chung, who majored in music, spent countless hours rehearsing in B-11 with The Poor Richards, F&M's oldest a cappella group. He now owns the production company B-11 Entertainment and recently returned to campus to produce an album with current students.