Wrestler Pins Post-Grad Career Thanks to F&M Mentor
As captain of the Franklin & Marshall wrestling team, senior Noah Fox has always been drawn to the mat. But his field of study was not as certain.
The youngest of three brothers, Fox followed sibling Parker (Class of 2021) to the College.
"Parker was a senior at F&M when I was a first-year. I originally thought I would follow in his footsteps and study chemistry, solely because I did not know what else I wanted to do," Fox said.
A chance exposure to computer science, combined with the College's True Blue Network mentorship program, helped Fox form a passion for technology.
Fox's brother Ethan, a software engineer, enrolled his younger brother in a computer science course as a birthday gift prior to beginning college.
"I instantly fell in love with computer science and knew that was what I wanted to study," Fox said.
In his first year at F&M, Fox connected with mentor Horace Facey '19, a software engineer at Google's Seattle office.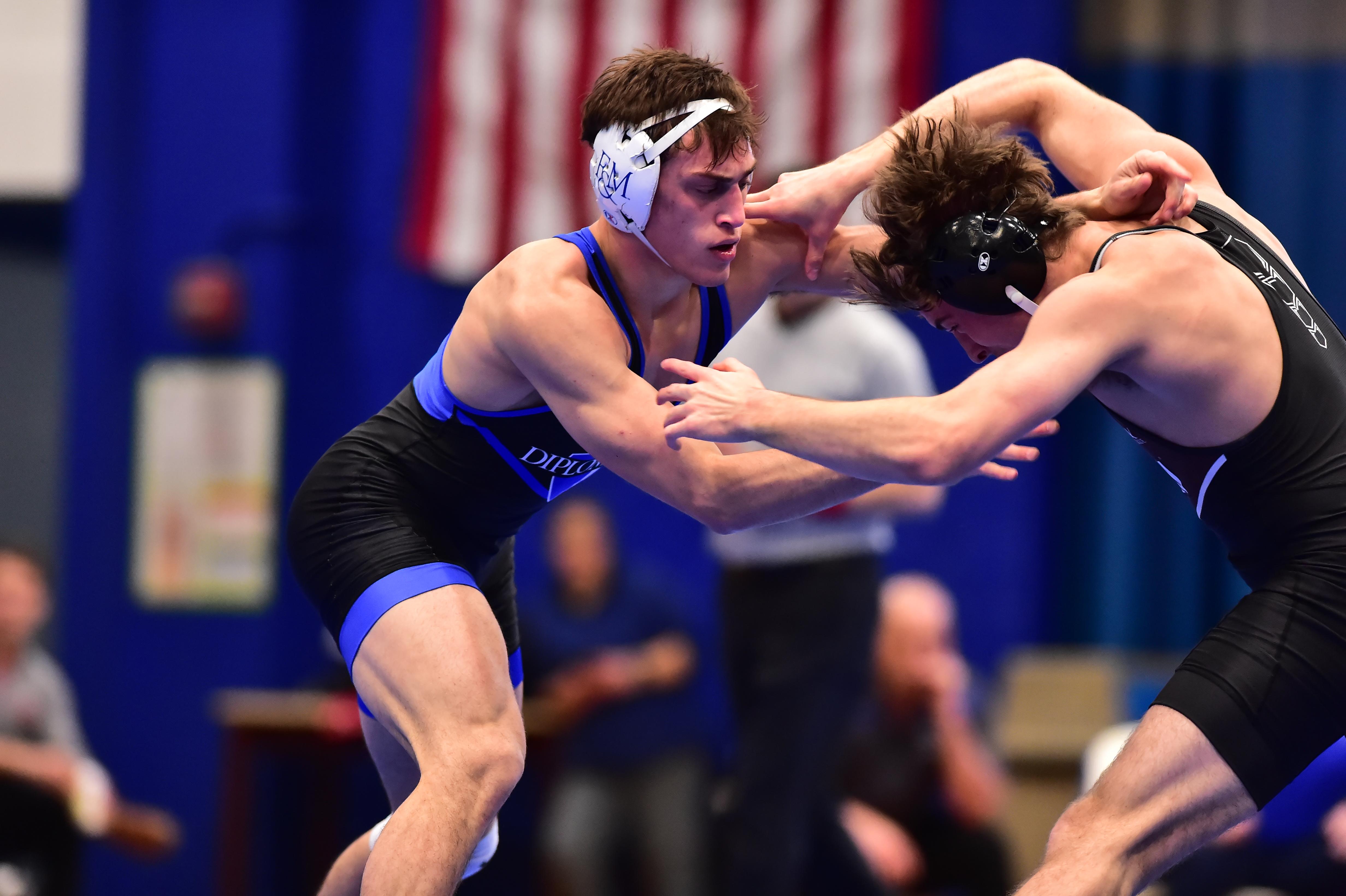 "I remember feeling lost at sea while trying to figure out the tech industry," Facey said. "Mentoring has been an excellent way for me to give back and help others navigate the same process." See Facey's mentorship story.
Facey helped Fox prepare for internship interviews, complete coding projects and build his resume.
The guidance helped Fox secure an analyst internship in summer 2022 at Guardian Life Insurance, followed by a network engineering internship last summer. The company recently extended a job offer as a technology associate upon graduation.
"This program has helped me jump-start my career and secure my dream job as a software engineer, prior to the start of my senior year," Fox said.
With one season of wrestling remaining, Fox is poised to continue excelling on and off the mat. He is a two-time National Wrestling Coaches Association (NWCA) Scholar All-American, two-time Eastern Intercollegiate Wrestling Association (EIWA) Academic Achievement Award, and College Sports Communicators Academic All-District awardee.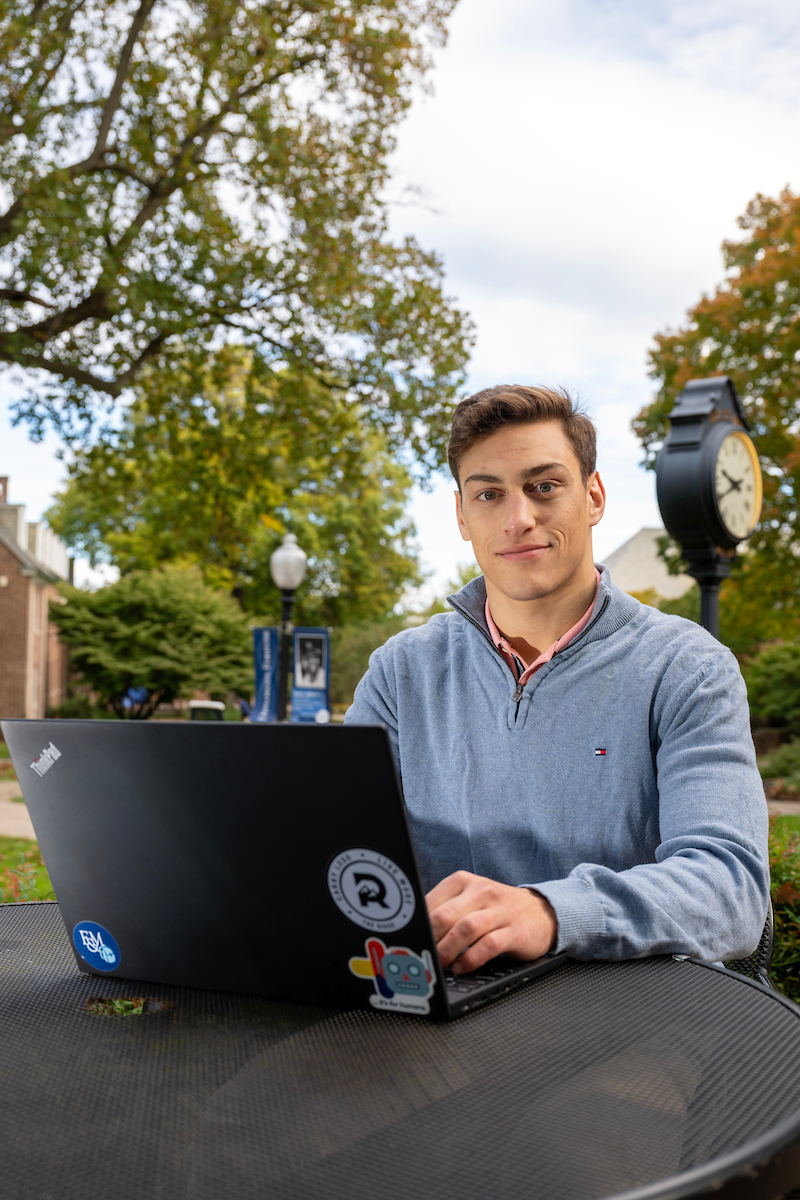 Noah Fox '24
Hometown:

Montville, N.J.

Double major:

Computer science

,

mathematics

Activities:

Varsity wrestling (team captain), Junto Society, Black Pyramid Society, computer science head tutor
Why did you choose F&M?
I was drawn to F&M because of the small student body and class size. The small size of the school allows me to have a strong relationship with my professors and creates a great learning environment where I am one of sometimes just ten students in a class. I was also extremely fond of the strong bond that the wrestling team has with each other. We are a family and do everything together.
Can you elaborate on the job and internship your mentor, Horace Facey '19, helped you secure?
In 2021, iD Tech, a company that provides online programming courses, reached out to me on LinkedIn asking me to apply for a summer teaching position. Horace met with me on multiple occasions to discuss the types of questions I may be asked and perform mock interviews, which prepared me for success during the official interview with the company.
In 2022, Horace helped me build my resume and apply for internships. I applied to over 70 internships and ultimately secured one at Guardian Life Insurance as a Salesforce administrator analyst. During that summer, I researched how Salesforce artificial intelligence (AI) could be used to help make sales representatives more efficient.
I was fortunate to receive a return offer to Guardian as a network engineering intern. The highlights of this internship were learning Cisco Certified Network Associate (CCNA) skills required to configure Cisco devices and leading a switch migration project, which saved Guardian $15,000 per year in maintenance fees.
Ultimately, I received and accepted a job offer as a technology associate post-graduation. Over the course of three years, I will have the opportunity to spend time on different software engineering teams where I will learn different skills and learn what I am most interested in. At the end of the three years, I will be able to join a team.
Wrestling at F&M is unique in that it is a Division I program at a small liberal arts college. Can you walk us through a day in your life as a student-athlete?
A typical day in-season for me starts around 7 or 8 a.m. I will head over to the wrestling room with my teammate to work on some technique for about an hour. After grabbing breakfast, I either go straight to class or study, depending on the day. From 4:30-6:30 p.m. we have our team practice, where we work on technique, drilling and live wrestling. After practice, I eat dinner, finish homework and spend some time relaxing before bed. If we have a competition coming up, I may do an extra workout to manage my weight.
What advice do you have for student-athletes interested in attending F&M?
F&M is a great school for academics and athletics. Professors are always willing to spend extra time with students, hold office hours and make accommodations when a student cannot attend class, which has been extremely helpful as a student-athlete because sometimes I need to miss class for wrestling matches.
My coaches do an amazing job preparing us for success on and off the mat. Coach Mike Rogers has worked closely with alumni wrestlers to build the Diplomat Mentorship Advancement Program (DMAP) to give the wrestlers opportunities, similar to the True Blue Network mentorship program.
"This program has helped me jump-start my career and secure my dream job as a software engineer, prior to the start of my senior year." - Noah Fox '24
Raise Our Game – F&M's annual fundraising campaign supporting Diplomat student-athletes, coaches and athletic programs – began Oct. 1, and the final whistle will blow Oct. 31.

Here's how to give.
Related Articles
November 30, 2023
F&M Honors Alumni, Volunteers for Philanthropy, Service and Professional Accomplishment
More than one dozen F&M alumni were recently celebrated for the countless contributions they have made to the College and to their careers and industries.
November 21, 2023
60 Years After JFK's Death, Alumni Author Finds Missing Link
Was the star of NASA's first female astronaut program linked to the assassination of JFK? "A Woman I Know," by filmmaker turned author Mary Haverstick '82, searches for the truth.
November 16, 2023
Young Alum Shines Light on LGTBQ Global Rights
Erin Hallenbeck's Franklin & Marshall degree has taken her as far as the U.K. and the Netherlands. But today, the 2017 grad is making a global impact right from campus.