Providing New Perspectives on Policy Making
It's no secret that humans are complex; the study of their adherence to policy is even more so.
Franklin & Marshall senior David Yang has spent much of the past year developing a new perspective on policy making. His sociology research with Benjamin DiCicco-Bloom, formerly a visiting assistant professor of sociology at F&M and now a visiting scholar at the University of Pennsylvania, proposes a new framework called dynamic institutionalism.
"It's a novel theory that we came up with," Yang said. "There are a lot of elements to the transitions between coupling and decoupling. That's what makes the institutionalism dynamic."
In sociological terms, decoupling is the separation of formal policies and actual individual and organizational practices. Coupling is the adherence to such policies.
"Basically, decoupling is people or organizations not following the rules," said Yang, who is majoring in sociology with a minor in economics.
"Why is this a big deal? If you're making projections based off of these data, your projections might not be accurate," he said. He added that rule breaking lays the groundwork for new ways of doing things.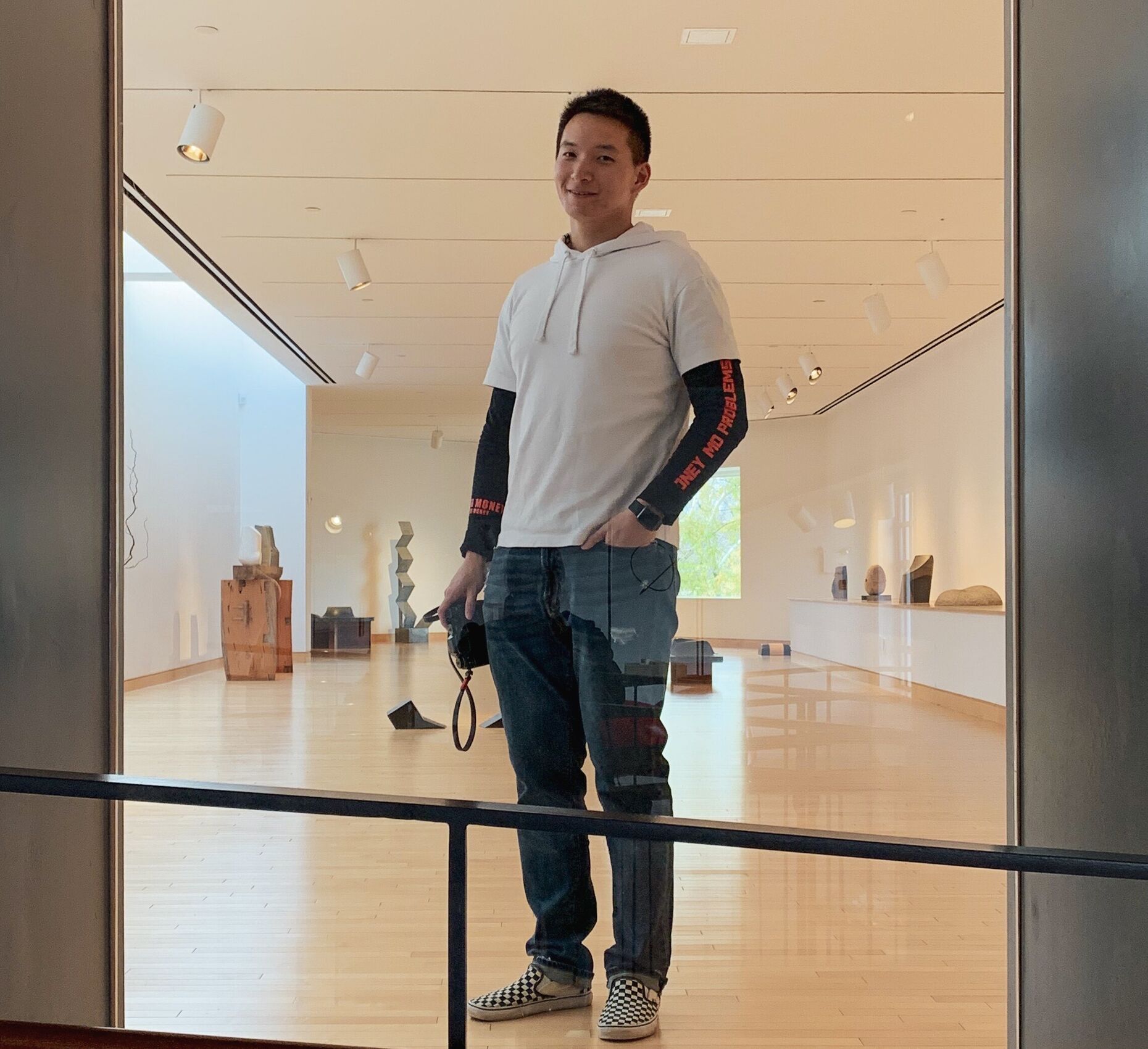 Sociology major David Yang, an economics minor who is also president of F&M photography club, has spent much of his senior year developing a new approach to policy making called dynamic institutionalism. Image Credit: David Yang
The collaboration between DiCiccio-Bloom and Yang began with a mutual interest in how societies will adapt to the aging population that is shaping countries around the world.
"I've been conducting research in New York City, but I encouraged David to do interviews in his home country of China to learn more about aging policy there," DiCiccio-Bloom said.
Yang, a native of Shenzhen, conducted exploratory interviews in Canada, China and the U.S. prior to pandemic travel restrictions. He is completing his remaining research at F&M.
After conducting dozens of interviews, DiCiccio-Bloom and Yang decided to focus the paper they are writing on older workers and retirees as they navigate China's mandatory retirement age policy.
China has the second biggest economy in the world, but unlike similarly large economies, it has a restrictive and young retirement age: 50 or 55 for women (depending on job classification) and 60 for men.
Yang's interviews showed that individuals and organizations often find ways around the policy, with both men and women working past the age they are supposed to leave the workforce.
"When you're talking about the population of China, it's a huge population. When you have people who continue working after retirement, there are tremendous policy implications to the country and how we should make— or how we shouldn't be making— assumptions about what the reality is," Yang said.
Departing from what previous literature has suggested, the researchers hope that the dynamic institutional approach "will better help institutionalists account for change and transformation," DiCiccio-Bloom said.
"Behind the 'iron cage' of bureaucracy are not only much more diverse responses to the policy in place, but also real people with thoughts and passions," Yang said.
Related Articles
December 1, 2023
Faculty Awarded $1 Million in Recent Grants
As F&M students turn the final pages of the fall semester, it's important to also celebrate members of the faculty and professional staff who help create an enriching academic environment.
October 6, 2023
Sociology Student Takes Action Against Human Trafficking
Sophomore Gubat Abdullaev spent the summer in Sweden researching the human-trafficking industry and presenting his findings to the Danish Institute for Study Abroad.
September 15, 2023
Student's Research Investigates World War II Mission in Germany
History and archaeology are F&M senior Gavin Vogel's twin studies of interest. This summer, he found himself immersed in both.