Ranking Human Rights: F&M Global Barometers
How do you measure human rights? Two Franklin & Marshall College professors will make sense of broad global trends in an upcoming Common Hour lecture.
"LGBTQI+ people are the proverbial canaries in the coal mine. Their human rights are a litmus test of the state of human rights," said Susan Dicklitch-Nelson, F&M Global Barometers founder and professor of government.
Dicklitch-Nelson and Stefanie Kasparek, visiting instructor of government, will present their findings in a Feb. 23 Common Hour titled, "Canaries in the Coal Mine: Global LGBTQI+ Rights in the 21st Century." The lecture, open to the public, takes place in F&M's Mayser Gymnasium at 11:30 a.m. A recording will be available after the event.
The F&M Global Barometer of Gay Rights (GBGR), Global Barometer of Transgender Rights (GBTR), and the Global Barometers' LGBTQI+ Perception Index (GBPI) provide a global measure of LGBTQI+ human rights in 204 countries and regions.
"We're looking specifically at what countries are doing either to protect, not protect or persecute their sexual minorities, gender-identity minorities and intersex individuals," Dicktlitch-Nelson said in a recent interview. "The report card gives us something tangible."
The 171,000 global survey results highlight the divide between legislation and lived reality. In some countries, a sense of safety and acceptance is low despite legal protections for LGBTQI+ people.
Using the data from both Barometers and the Perception Index, the F&M Global Barometers team will probe the reasons for this divide and the factors that contribute to progress and backsliding while also demonstrating how data can be used to help activists, policy professionals and researchers.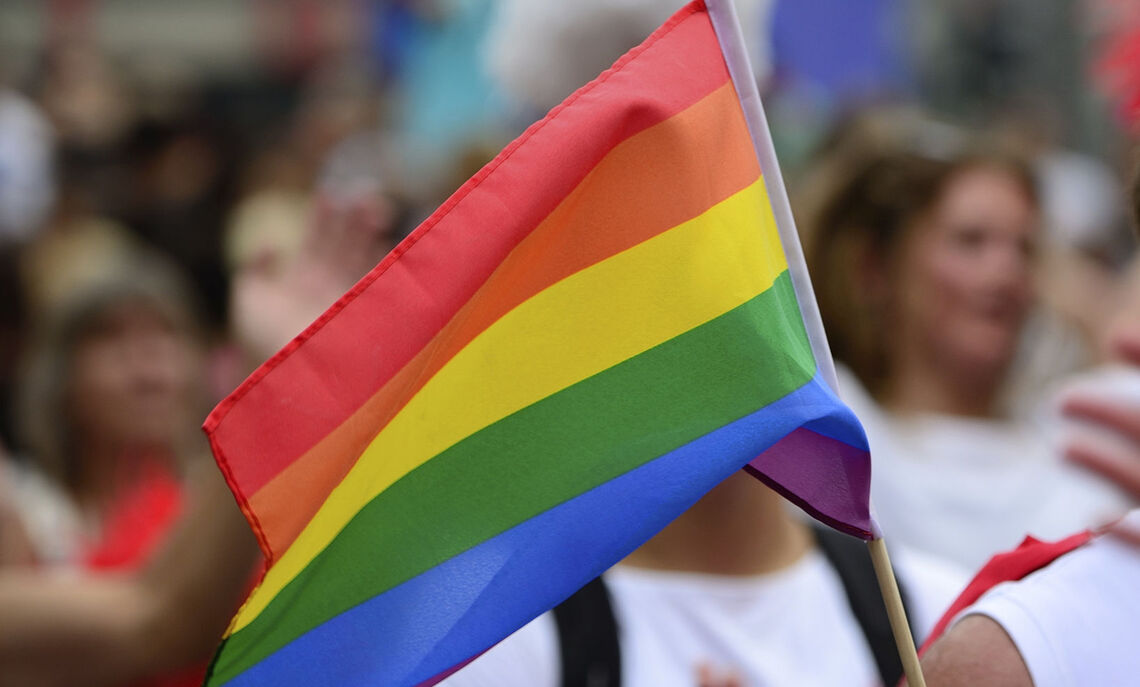 Through her work for F&M Global Barometers, Julia Bevan '20 "saw the impact that misinformation and lack of adequate information has on every major issue facing the U.S. and also human-rights issues facing the world," she said. Bevan's experience helped her land a competitive fellowship prior to enrolling at New York University School of Law.
Related Articles
September 21, 2023
Exploring Theater as a Tool for Social Change, Education, and Awareness
Aviva Katz '24, a government and theatre joint major, discusses how F&M's Diversity and Equality in Education Certificate is helping her along her path toward a career in educational theater.
September 13, 2023
First "Campus Hour" Features Panel on Banned Books
Franklin & Marshall College faculty and staff will be joined by local librarians and school board candidates at the upcoming Campus Hour discussion, "Who's Afraid of Banned Books? The Rise of Book Censorship in the U.S." The event will be held Thursday, Sept. 14, at 11:30 a.m. in Bonchek Lecture Hall.
September 5, 2023
Common Hour Returns with New Format
Common Hour begins Sept. 7 and will resume weekly with the addition of a new Campus Hour program.