Seeking to Make a Better World, F&M Juniors Earn Public Policy Fellowships
Juniors Thanh Nguyen and Charisma Lambert, longtime friends and roommates in Weis College House, committed their education at Franklin & Marshall College to crossing borders.
Nguyen created a club for Asian-American students. Lambert mentored high-striving high school students through F&M College Prep and volunteered in the School District of Lancaster. Both excelled academically and studied change-making strategies in education, public policy and international relations — all culminating for them in a remarkable achievement.
Lambert and Nguyen each have been awarded Public Policy and International Affairs Fellowships for this summer. Together, they will spend seven weeks completing the PPIA Junior Summer Institute curriculum and meeting other aspiring policymakers at Carnegie Mellon University in Pittsburgh. They also will travel to Washington, D.C., to connect with policy leaders and PPIA fellows from Princeton University.
Nguyen, a government major from Lancaster emigrated from Vietnam with her family when she was 2 years old. As a first-generation Asian-American, Nguyen sought to explore and share her ethnicity with her F&M peers. She decided to create a new community in the Asian American Alliance (AAA), through which she and her classmates could reflect upon shared experiences and histories, and engage in intercultural dialogues across the campus.
"You only have four years to make these relationships with other people and understand their backgrounds and cultures," Nguyen said. "And you never know when you will encounter their important stories and have the chance to build empathy."
Under the mentorship of Assistant Professor of Government Linda Hasunuma, Nguyen began to think critically about international affairs, especially relations between the United States and Asian countries, and the often-untold influences of Asian-Americans in shaping American and global history. Nguyen wants to be a leader in international relations and a champion of immigrants.
"I am excited to show my parents and first-generation immigrants that there are many great things in the world to aspire to be. We can each make a difference in unique ways and create good lives for ourselves," Nguyen said.
Lambert, a public policy and American studies joint major from Newark, N.J., arrived on campus as a high school student in F&M's summer program, College Prep. She was one of 70 high-achieving, lower-income, and often first-generation students from around the country who engaged with new ideas and diverse minds, building excitement for life in college. As an F&M student, she became a facilitator of the program and founded First Generation Diplomats, a supportive network and community to aid first-generation students during the transition to college. Through these initiatives, she realized her passion for education policy and reform.
"During F&M College Prep, I was hearing from some of the most driven kids in the country that their high schools could not afford updated textbooks," Lambert said. "I don't want students to see their futures as predetermined because their school systems don't have the necessary resources for them to succeed."
Lambert applied these experiences to her studies in Professor of Sociology Katherine McClelland's Urban Education course, a community-based learning class through which Lambert volunteers at Ross Elementary School in Lancaster School District. In the classroom, she focuses on the student-teacher relationship, which thrives on trust and holistic evaluation.
Like Nguyen, Lambert envisions the PPIA Fellowship offering her perspectives to design policies that respond to the experiences of students and citizens. They embark on their policy-shaping missions in June.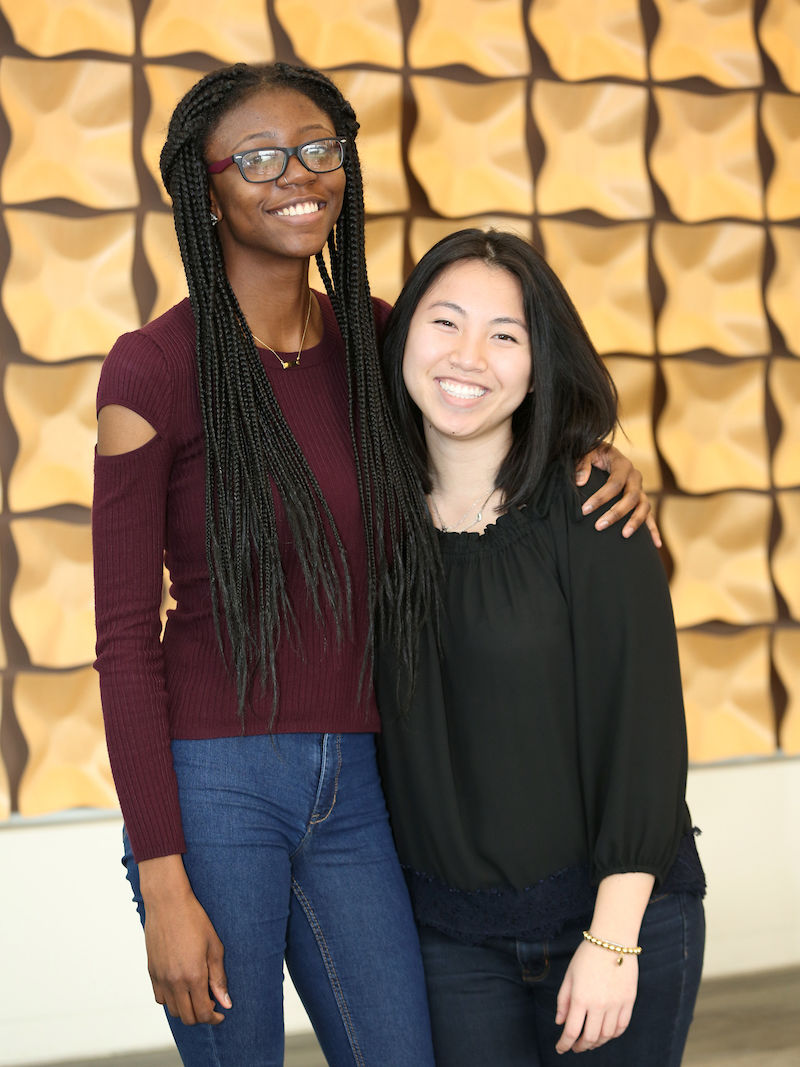 Related Articles
October 26, 2023
F&M October Poll: President Biden Leads Donald Trump in Pennsylvania
President Joe Biden narrowly leads Donald Trump in Pennsylvania, in the newly released October Franklin & Marshall College Poll.
September 21, 2023
Exploring Theater as a Tool for Social Change, Education, and Awareness
Aviva Katz '24, a government and theatre joint major, discusses how F&M's Diversity and Equality in Education Certificate is helping her along her path toward a career in educational theater.
August 16, 2023
Closing the Gender Gap in Finance
Kriti Krishna '18 and Lia Tavarez '20 are working together to make investments more accessible for female entrepreneurs through HearstLab, a a venture fund for women-led startups.