Senior Spotlights: 'F&M Really Is a Family'
As their undergraduate chapters come to a close, nine Franklin & Marshall College seniors share their most meaningful moments on campus.
They're among the 518 students who will gather Saturday during the 2023 Commencement ceremony.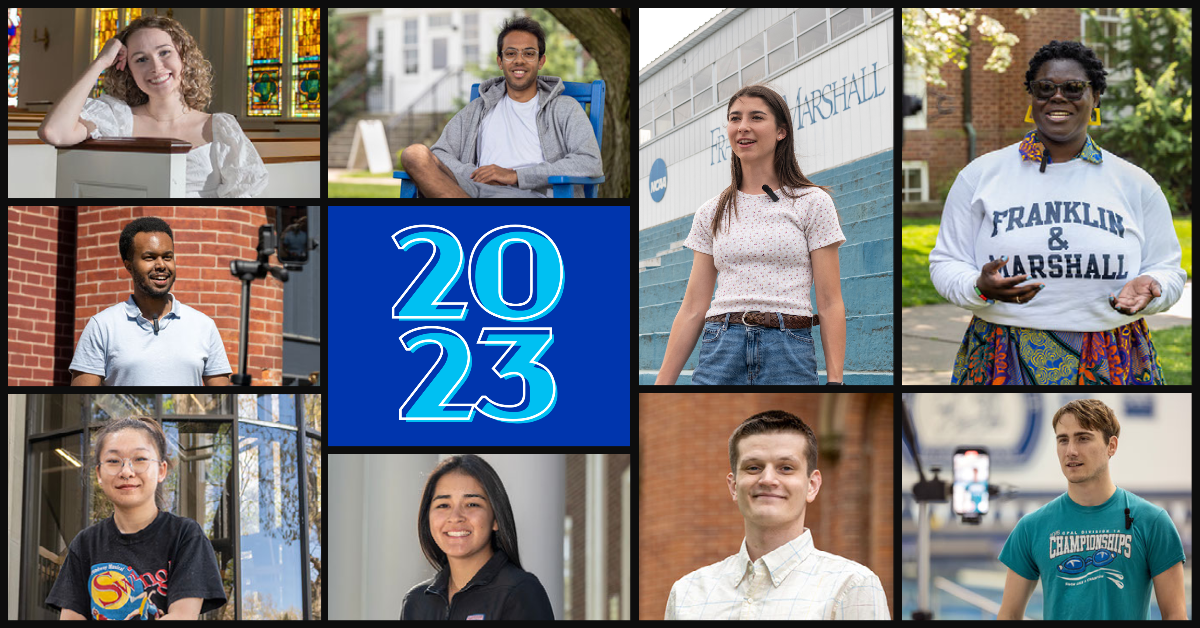 "Immediately, I could tell that F&M would push me to grow as a person and as a student — and I was right," said Mary Sisler, a history major who will stay in Lancaster to work as a paralegal after graduation.
The graduating class leaves behind memories on the sports field, the stage, the classroom and beyond.
"During my last orchestra concert — seeing the genuine joy and happy tears that were coming from conductor [Brian] Norcross' face felt like a true final calling as a senior," said Jacob Nelson, a neuroscience major who participated in both orchestra and varsity swimming.
While students will depart campus physically, the relationships they forged at F&M will remain for a lifetime.
"I love it here at F&M. The people I've met, the close friends I've made — and the professors here really care for you," said Immanuela Antwi, who will graduate with a major in government and a minor in international studies.
"F&M really is a family," she said.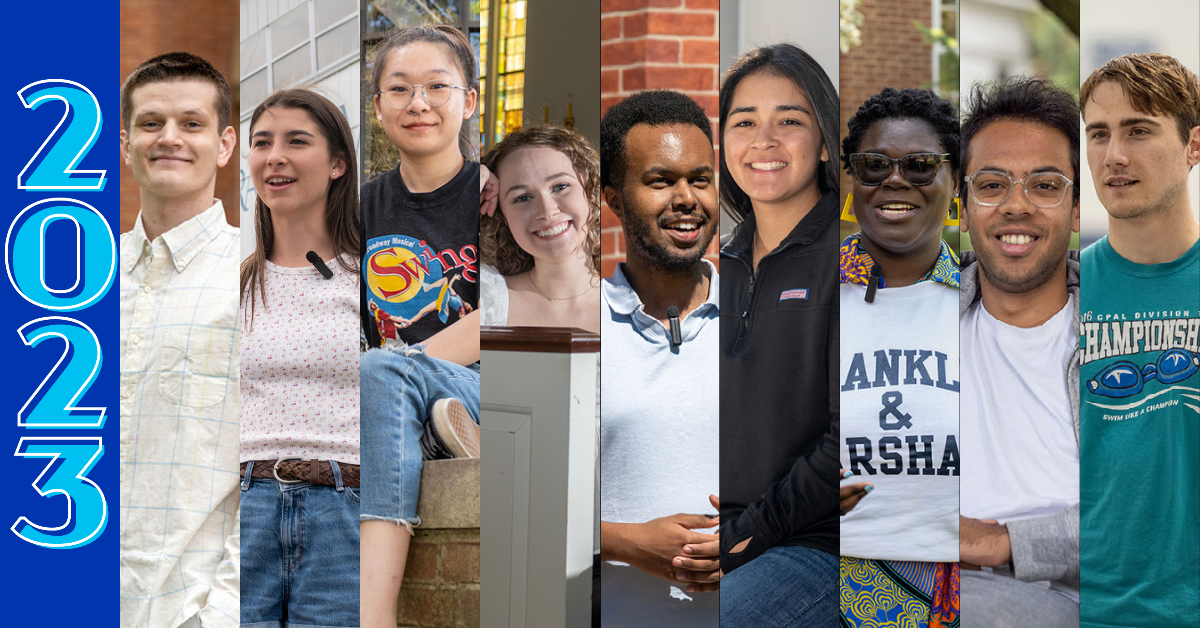 F&M Commencement Details
Franklin & Marshall's 2023 Commencement ceremony will take place at 10 a.m. Saturday, May 13, in the Alumni Sports & Fitness Center. Guest attendance is strictly limited to the graduates and their preregistered guests only.
The event will be livestreamed and recorded to allow anyone to view the celebration at their convenience.
Class of 2023 Fast Facts
518 students
52 January graduates
113 double majors
201 with minors
124 international students
121 first-generation students
27 Lancaster County students
Related Articles
May 17, 2023
Dream Achieved: Williamson Medalist Nadya Ivanova '23
Nadezhda Senior Nadya Ivanova Wins the Williamson Medal, F&M's highest academic honor for students
May 15, 2023
Socrates Citation in Honor of Timothy W. Sipe
Professor Timothy Sipe is a devoted interdisciplinarian, whose extensive knowledge and abilities have been esteemed by his students and colleagues since his arrival at F&M in 1997.
May 15, 2023
Socrates Citation in Honor of Richard Moog
If you walked into Rick Moog's classroom in the past 30 years, you likely would not have found him lecturing. Instead, you would have seen teams of students interacting — discussing ideas, analyzing data, and working together to reach conclusions and master chemistry concepts.