Students: Computer Science Research Wants You
As the spring semester starts, Franklin & Marshall College's computer science faculty are conducting their second annual research symposium to introduce students to the opportunities available in artificial intelligence, robotics, app programming and other projects.
"It's open to all students, for anyone who wants to come and experience what computer research looks like in detail," said Assistant Professor Ed Novak, Department of Computer Science associate chair. "A lot of them know they want to do research, and they know vaguely that it's good to do research as an undergraduate, but they really have no idea what that means."
The showcase for opportunities is scheduled 11:30 a.m. to 12:30 p.m. Jan. 18 via Zoom. All students should have received the link by email.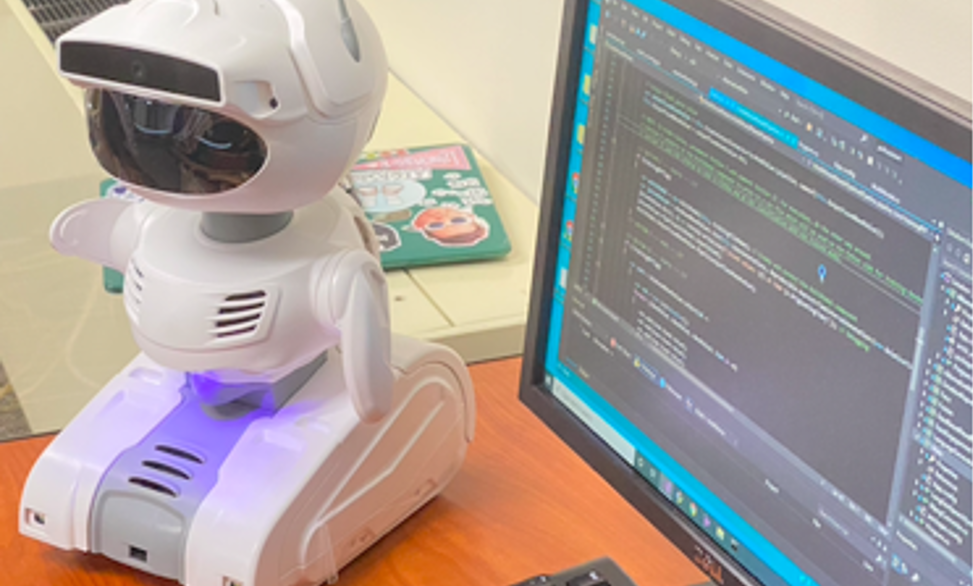 "It will be very similar to last year in which one of the main intentions is to broaden participation in computer science research," Assistant Professor of Computer Science Willie Wilson said.
Faculty want to inform students who are unfamiliar with what computer science research is "because it's very different from what we do in class and it's very different from what they hear about in software engineering and in the media," he said.
Some of the research that students will learn about include Novak's research project, "stigma" that he said "essentially modifies Android apps so that they track sensitive data," and Wilson's work on social robots, which is at least two projects.
"One of the projects is focusing on having a social robot help a person learn how to code," Wilson said. "Having a social robot be able to generate automatic feedback as a person goes about the various coding tasks [is beneficial to learning]."
The second project focuses on how a social robot makes decisions, "using theory of mind and analogical reasoning to be able to guide the robot's decision-making," Wilson said.
The professors want to make computer science research accessible to an academically broad and diverse set of students as last year's seminar did, attracting more than 30 students.
"This event is to formulize and give them explicit instructions, 'Here's what research is; here's an opportunity to talk to a professor; you can and should get involved if you are interested," Novak said. "That's the most important part of it."
Related Articles
December 1, 2023
Faculty Awarded $1 Million in Recent Grants
As F&M students turn the final pages of the fall semester, it's important to also celebrate members of the faculty and professional staff who help create an enriching academic environment.
October 20, 2023
Wrestler Pins Post-Grad Career Thanks to F&M Mentor
Wrestling captain Noah Fox excels on and off the mat, thanks in part to guidance from his True Blue mentor. "This program has helped me jump-start my career and secure my dream job as a software engineer," Fox said.
October 20, 2023
Google Software Engineer Shares True Blue Wisdom
Class of 2019 grad Horace Facey's path led him from Jamaica, to F&M, to Google. See how he helps other STEM students succeed. "Mentoring has been an excellent way for me to give back," Facey says.