F&M Athletes Represent USA at Maccabiah Games
Three Franklin & Marshall student-athletes have been selected to compete on the global stage at this month's Maccabiah Games, held July 12 through 26 in Israel.
Rising junior Jaclyn Feit will compete for the USA open women's basketball team, rising sophomore Mackenzie Sherman will compete for the USA open women's tennis team, and rising sophomore Jordan Sprecher will compete for the USA men's open squash team. Open athletes are 19 years and older at the time of the Games.
The Maccabiah Games, first held in 1932, are an international Jewish and Israeli multi-sport event held quadrennially in Israel. It is the third-largest sporting event in the world, with 10,000 athletes competing from over 60 countries.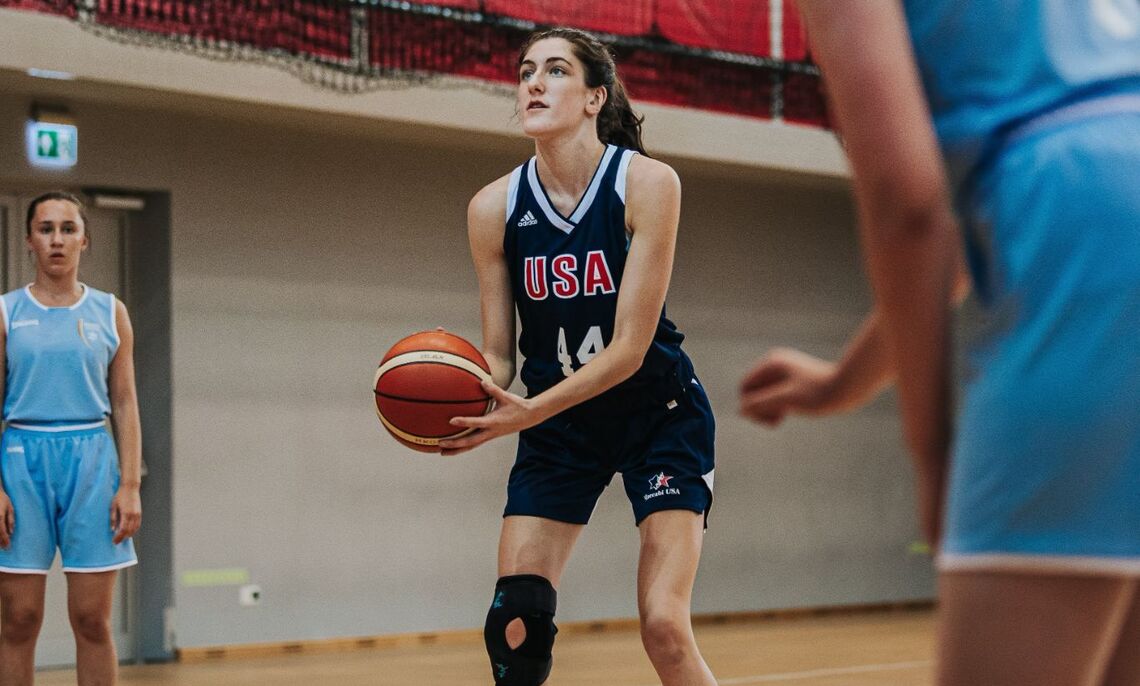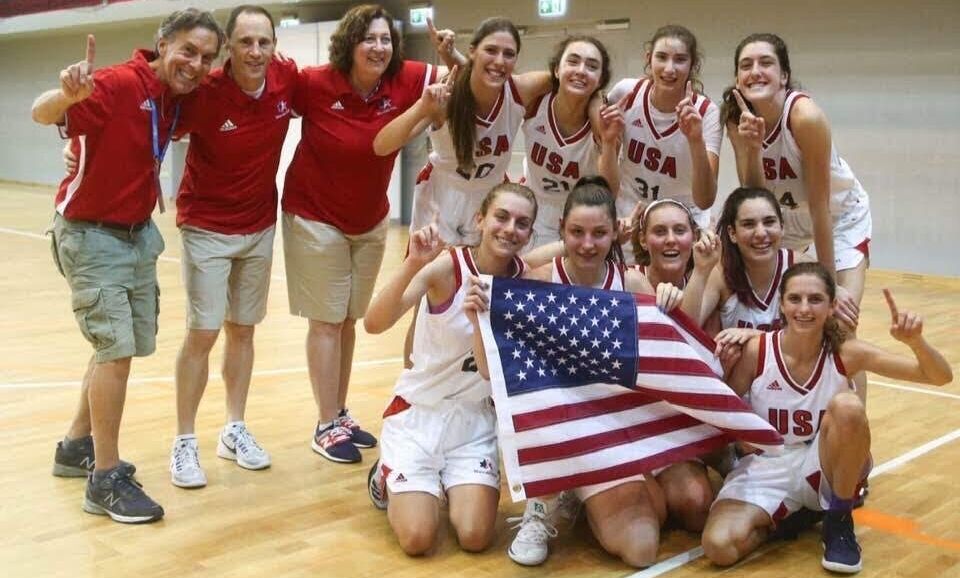 The Games are familiar to Feit, who helped the USA's under-18 team win a gold medal at the 2019 European Maccabiah Games in Budapest, Hungary.
"I'm most excited to have the chance to play basketball against athletes from other countries and represent the USA," said Feit, of Charlotte, N.C.
"I'm looking forward to meeting many new people from around the world. Knowing we all have a connection to being Jewish athletes is special and makes the experience very cool. Getting to explore Israel and learn more about my heritage and culture is something that I'm really looking forward to," she said.
Standing at 6 feet, three inches tall, Feit excels on the court and in the classroom. The business, organizations & society major ranked second in the Centennial Conference in blocked shots and earned Centennial Conference Academic Honors for the 2021-2022 season.
"Playing in the Maccabiah Games will allow me to continue to work on my game and allow me to improve not only as a player, but also as a leader and teammate," Feit said.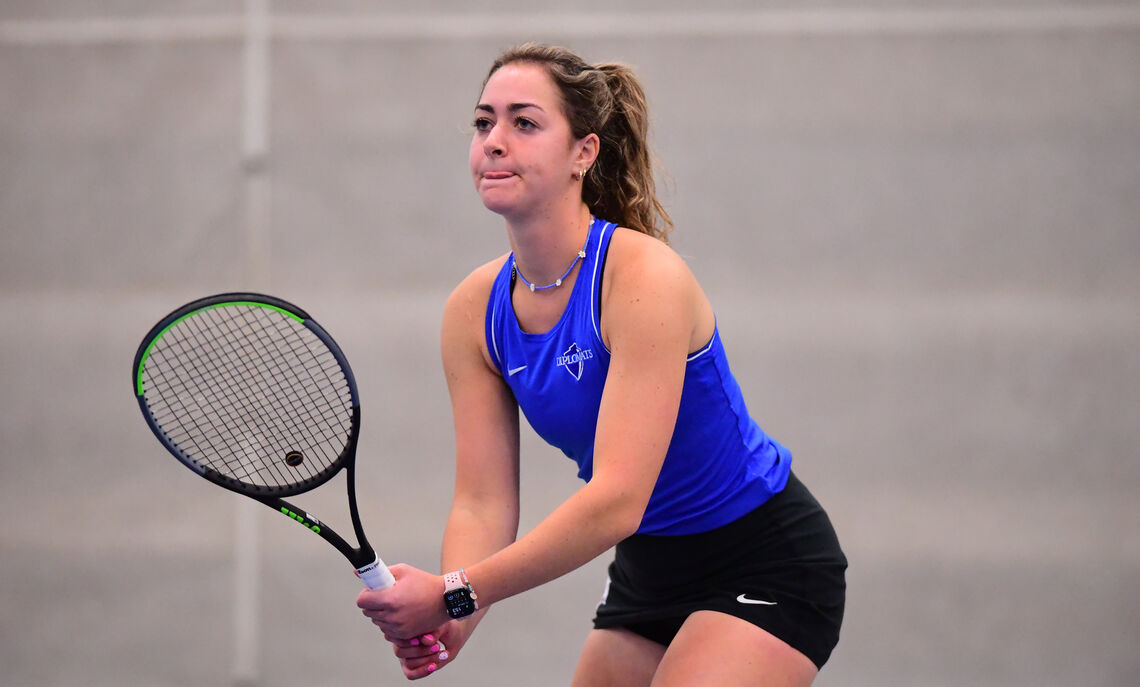 Sherman will continue a family legacy when she takes to the tennis court in Israel.
"My dad and two brothers competed in the Maccabiah Games in the past, and I am honored to follow in their footsteps while representing the United States of America," said Sherman, of Penn Valley, Pa.
Sherman previously competed at the Junior Maccabiah Games and earned her spot in this year's event based on her overall ranking. She entered F&M as a team state champion during her high school career. The tennis ace was also named Intercollegiate Tennis Association Scholar-Athlete and Centennial Conference All-Sportsmanship Team member in 2022.
"I am most excited for the opening ceremonies when we walk out as a USA delegation and join the rest of the countries in the stadium," Sherman said.
Sprecher entered F&M ranked as a top-30 national squash player.
"I have always dreamed of playing squash in Israel and representing the USA at the Maccabiah Games," said Sprecher, of Rye Brook, N.Y. "I am excited to meet new people and soak up the Israeli experience. I am also excited to get to know my teammates and make lifelong connections with them and others."
The Diplomats continually rank among the best in the country, qualifying for the prestigious Hoehn Cup this past season where they finished top 16 in the nation.
"Playing in Israel will allow me to play against different players at different levels, which is an excellent experience for me heading into my sophomore season at F&M," Sprecher said.
"The new environment will also be challenging, and the pressure will be like something I have never experienced before. Playing in the Maccabiah Games will give me new experiences that will be useful for my sophomore season, and will also allow me to become a better teammate," he said.
Related Articles
October 31, 2023
Campbell's CEO Mark Clouse Challenges F&M Students to Seek Leadership Experiences
Campbell Soup Company's President and CEO Mark Clouse delivered the keynote presentation at the 2023 Diplomat Leadership Scholars Dinner, hosted by the Steinman Foundation.
October 20, 2023
Wrestler Pins Post-Grad Career Thanks to F&M Mentor
Wrestling captain Noah Fox excels on and off the mat, thanks in part to guidance from his True Blue mentor. "This program has helped me jump-start my career and secure my dream job as a software engineer," Fox said.
October 4, 2023
Diplomat Fall Sports in Full Swing
Nearly 30% of the F&M student body competes in varsity sports. Browse an update of in-season sports on the turf, track, court and course.