Top 5 Things to See When You Visit F&M
Are you exploring Franklin & Marshall College for the first time this summer? Make the most of your visit! Our College campus is adjacent to bustling downtown Lancaster City and a sprawling conservancy.
Most students depart F&M saying it feels like home. We hope you'll agree. Below, browse a quick list of things to do during a one-day visit to Lancaster.
Before you go: Campus tours are by appointment only. They are currently offered Monday through Thursday at 10 a.m., 11 a.m., 1 p.m., 2 p.m., and 3 p.m, and Friday at 9 a.m., 10 a.m., 11 a.m., and 12 p.m. On-campus info sessions are held on Monday through Thursday at 10 a.m. and 2 p.m., and Friday at 10 a.m. Register for tours and info sessions here.
For virtual tours and info sessions, see current virtual offerings.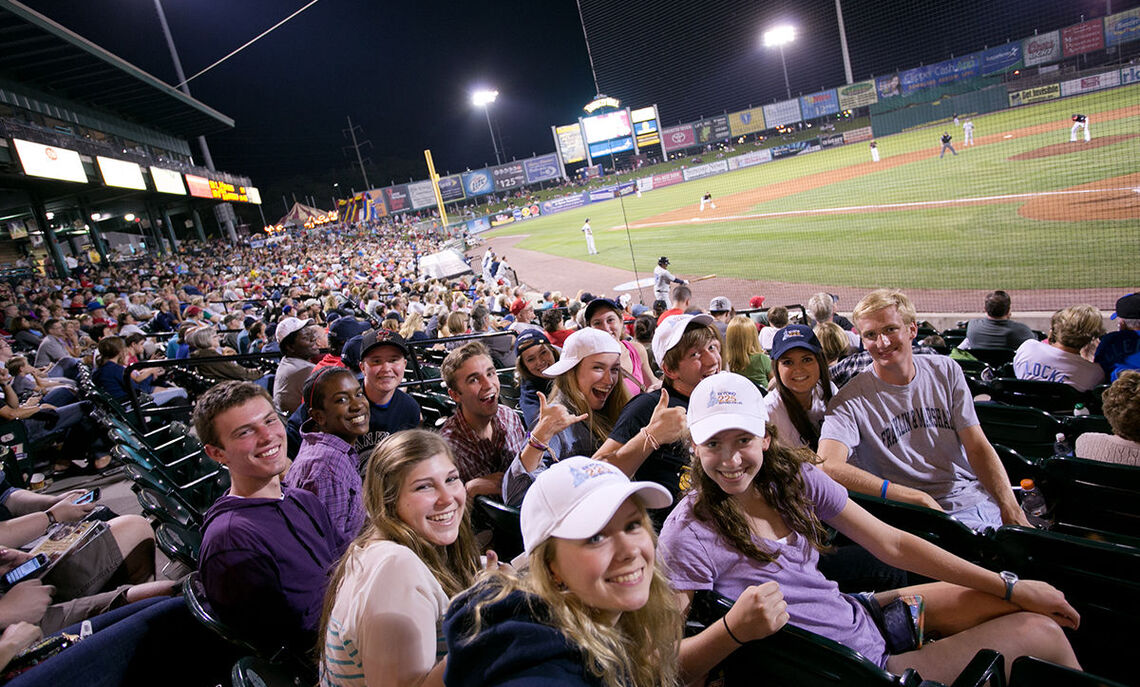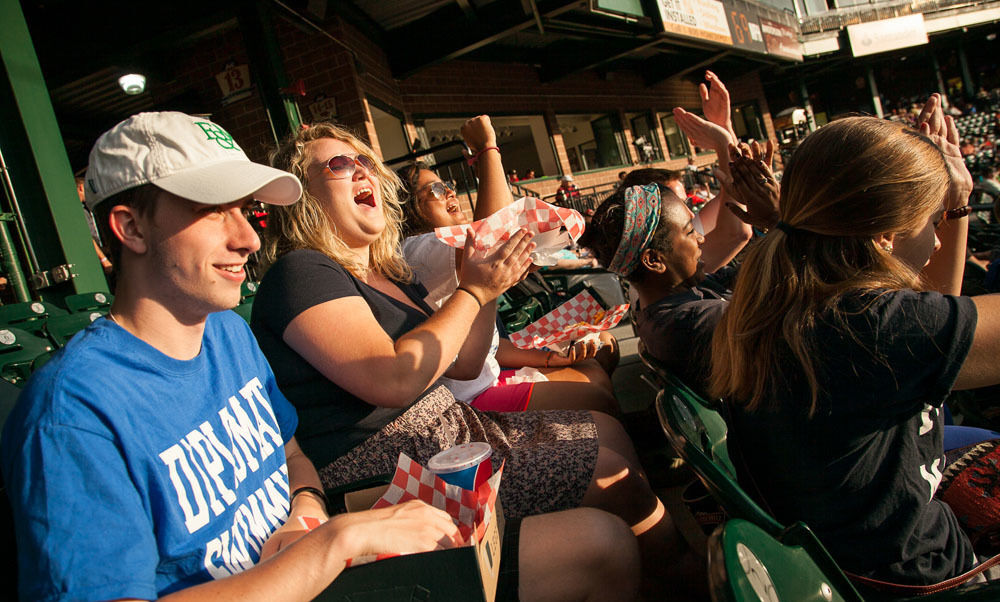 1. Catch a Ballgame
F&M is less than a mile from Clipper Stadium, named for two F&M alums who began Clipper Magazine as a business venture when they were students. It is home to the Lancaster Barnstormers, and with tickets ranging from $7 to $16, a ballgame is the perfect way to end your day in Lancaster.
Some of our students even intern at Clipper to gain a better understanding of business and sports management.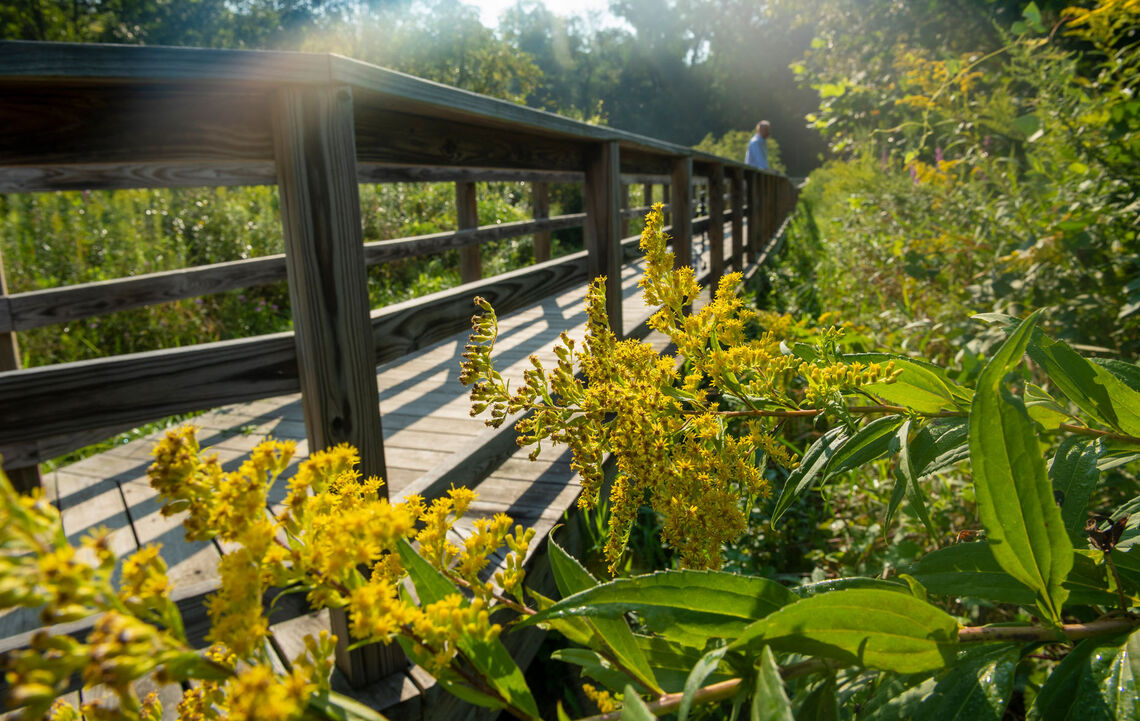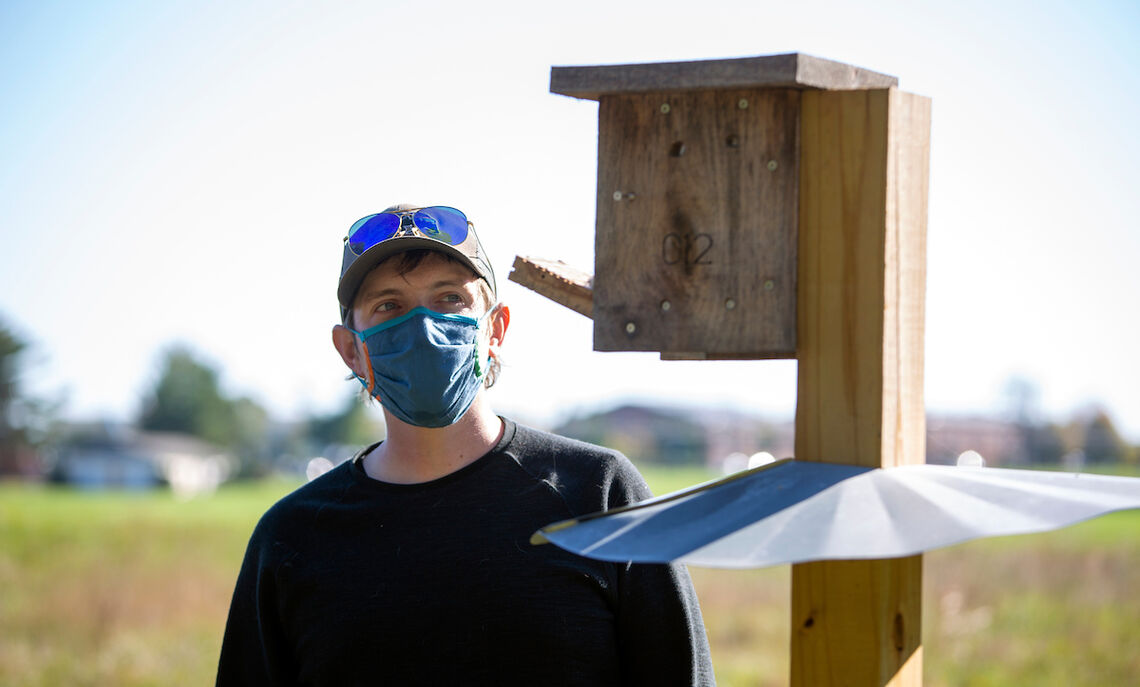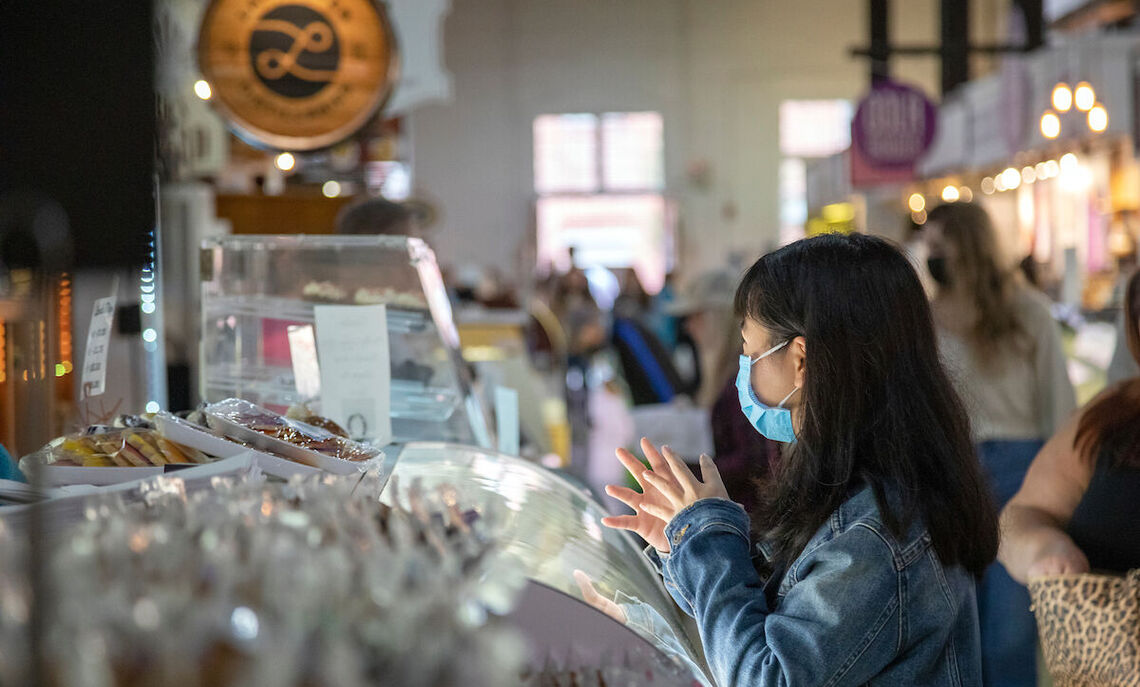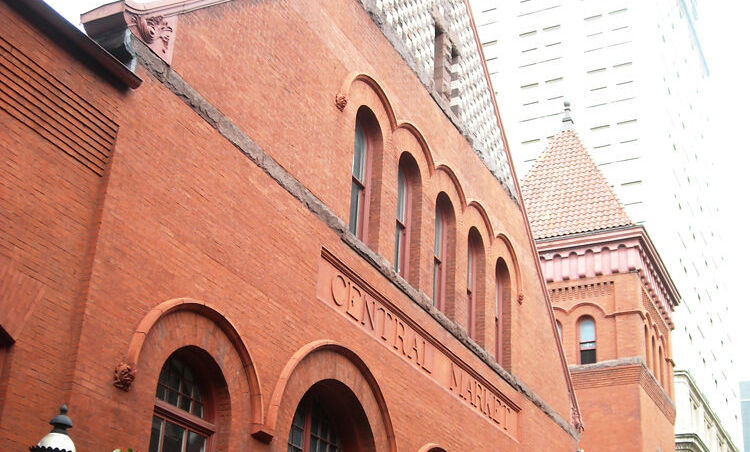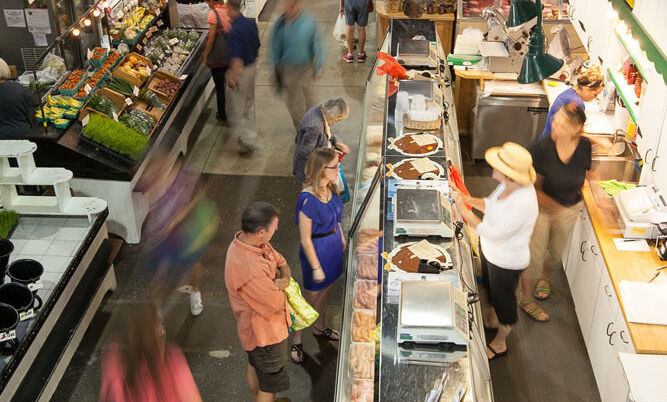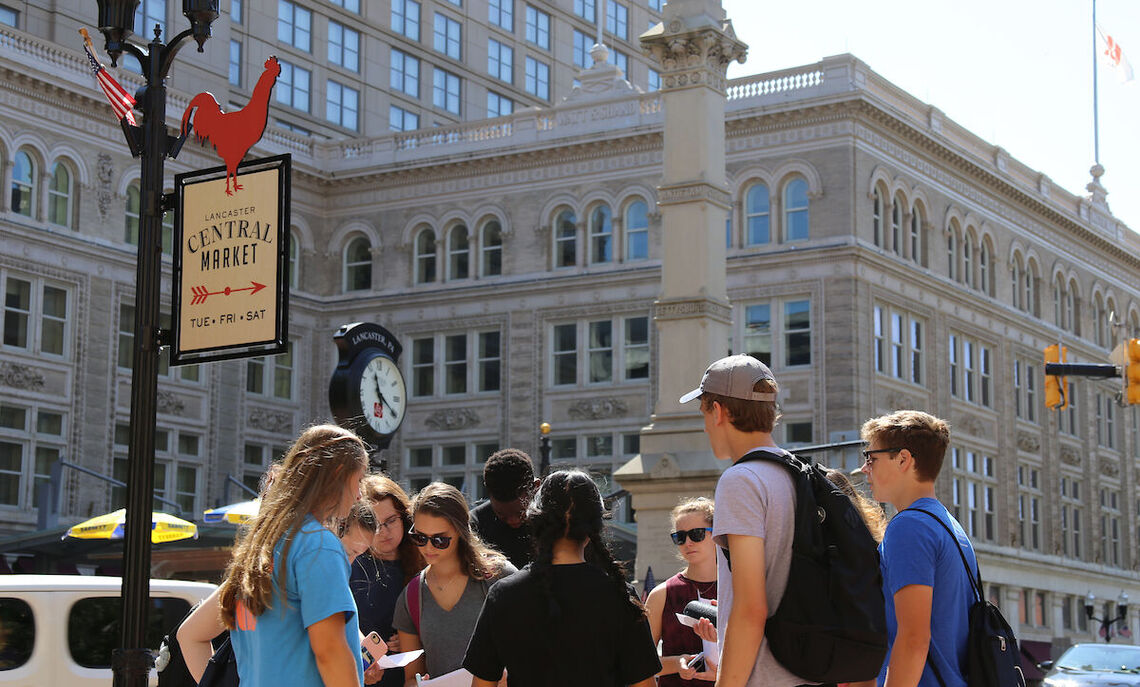 3. Visit Central Market
No visit to Lancaster is complete without a stop at Central Market. Sample Lancaster's melting pot of cuisine at the oldest continuously operating farmers market in the United States. It's the perfect spot to grab souvenirs or delectable treats to share, from Amish baked goods to imported spices and snacks. Central Market is open only three days a week: Tuesday, Friday and Saturday, 6 a.m. to 3 p.m. View more visitor information.
While you're downtown, take in Market Alley's shops, boutiques and historic architecture.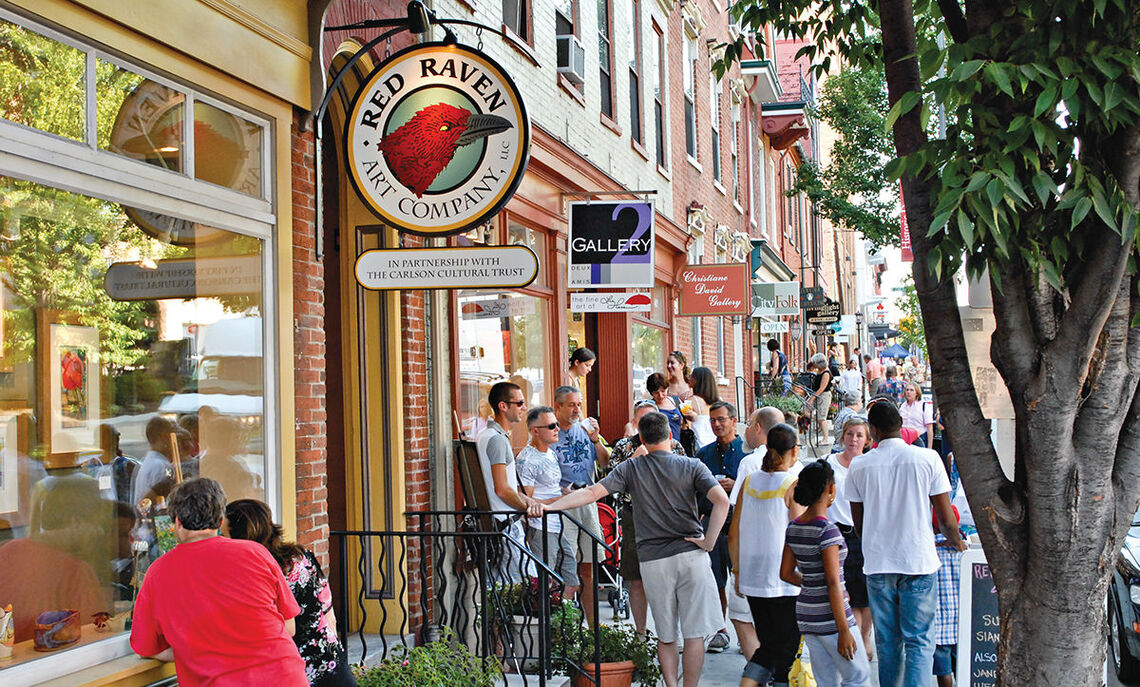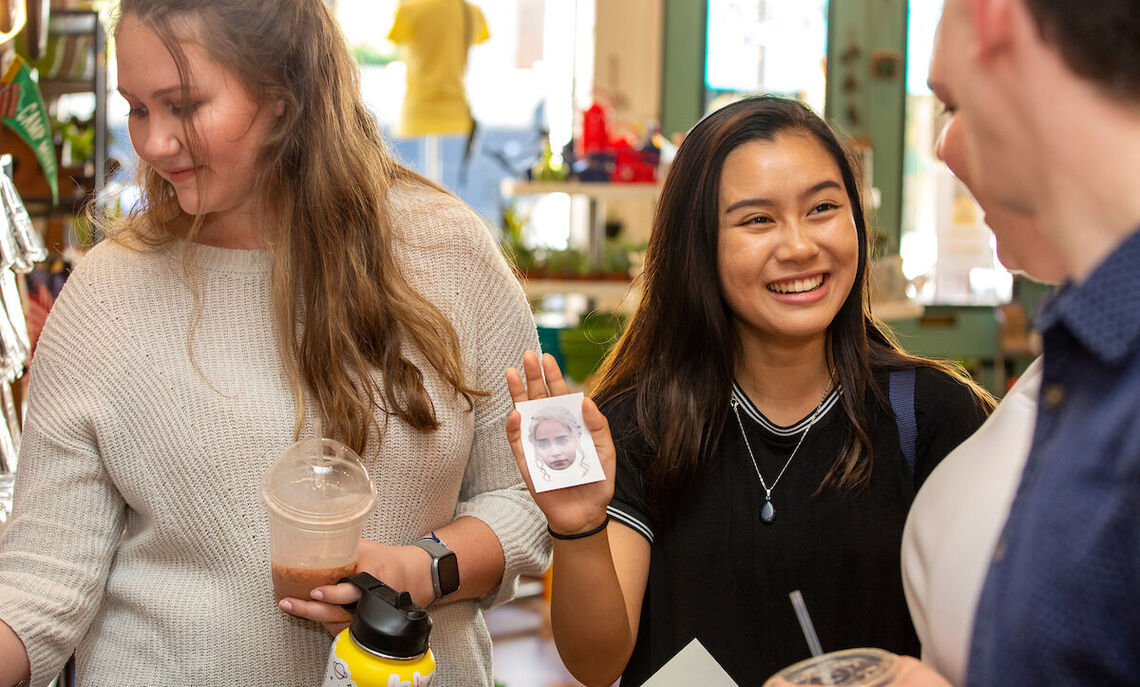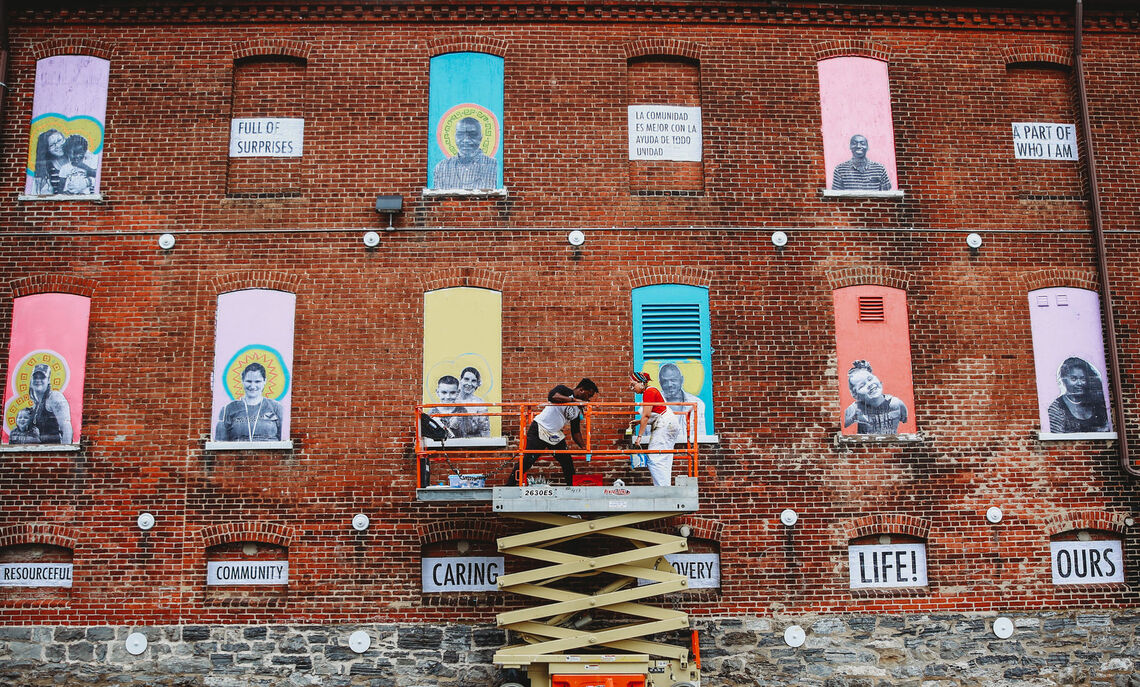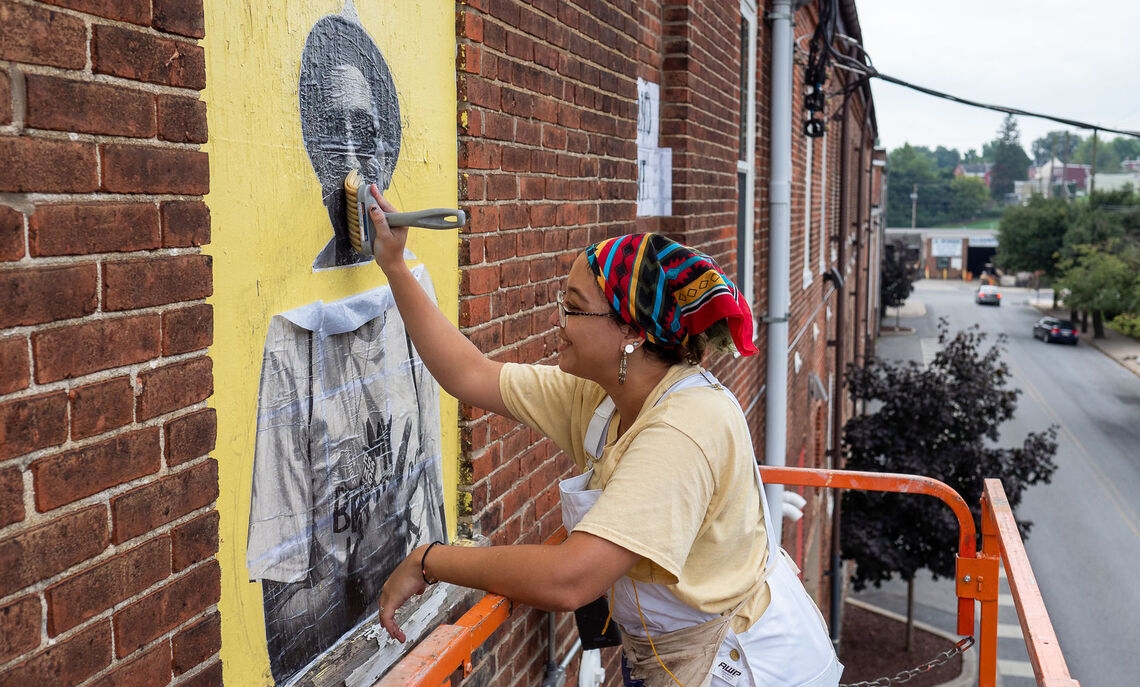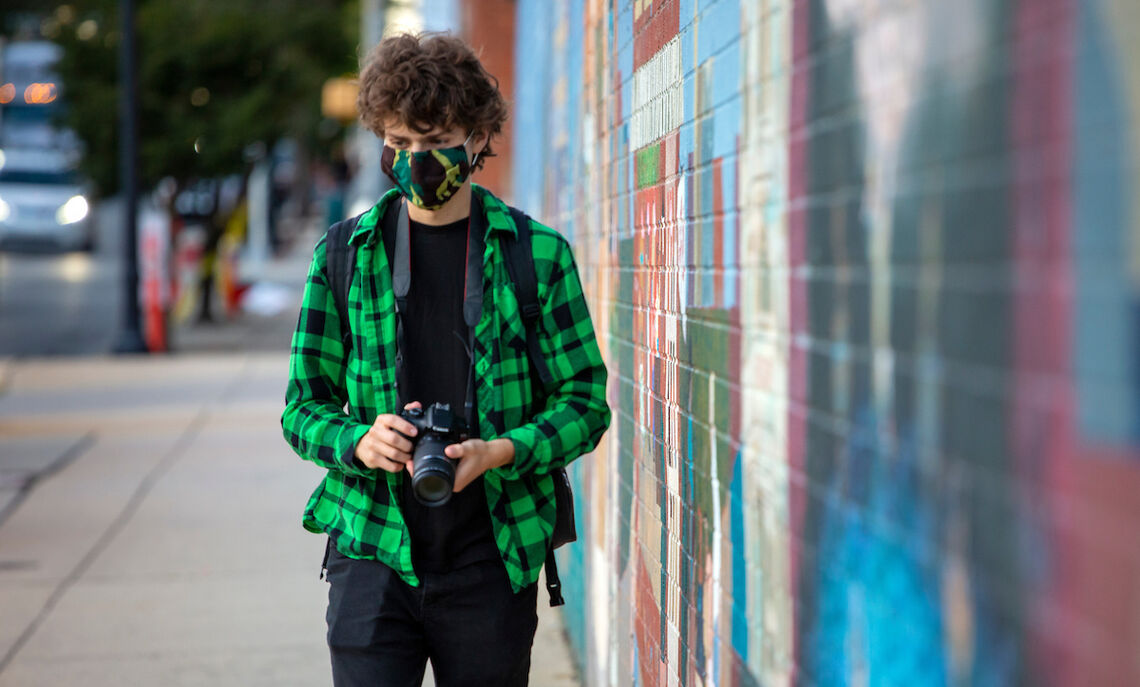 4. Appease the Eye at Gallery Row
Did you know Lancaster is a nationally recognized art center? Concentrated on the first and second blocks of North Prince Street, Gallery Row is the center of the local art scene. Fans of abstract painter Charles Demuth will delight in spotting the cityscapes that inspired his work.
On the First Friday of each month, some 90 art galleries, shops and restaurants extend their hours for the evening.
Up for an extended trip? Spend the weekend searching for Lancaster Public Art installations (several of which are created by F&M alumni and staff artists). For an Instagram-worthy backdrop, view a map of Lancaster murals in the city and surrounding county.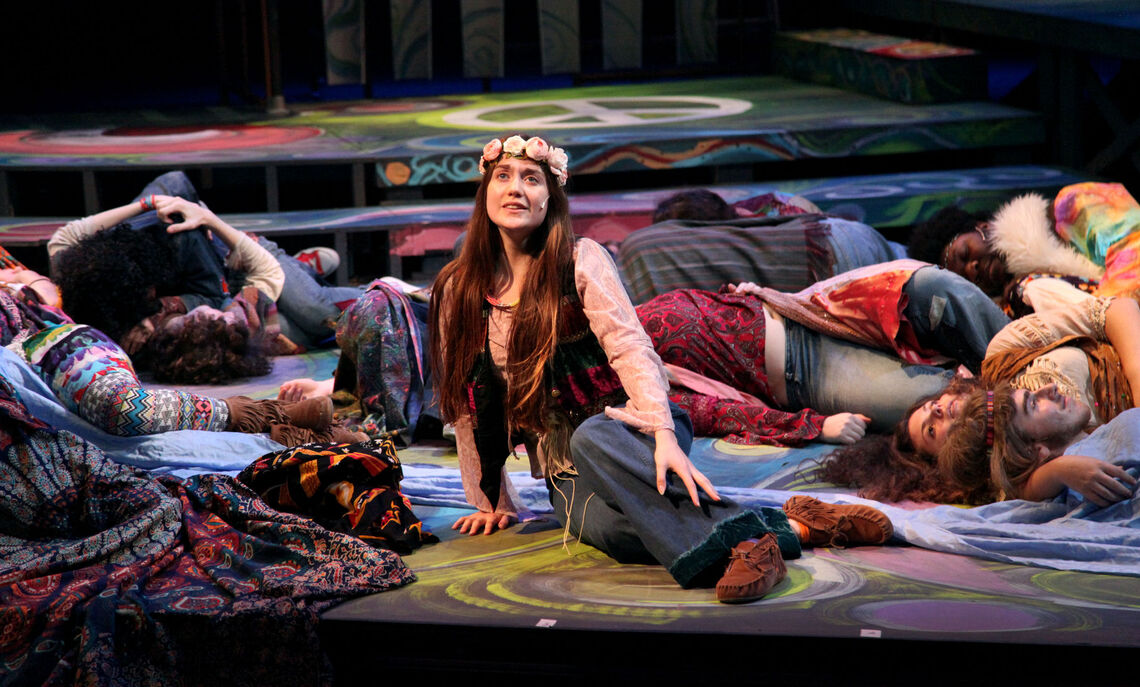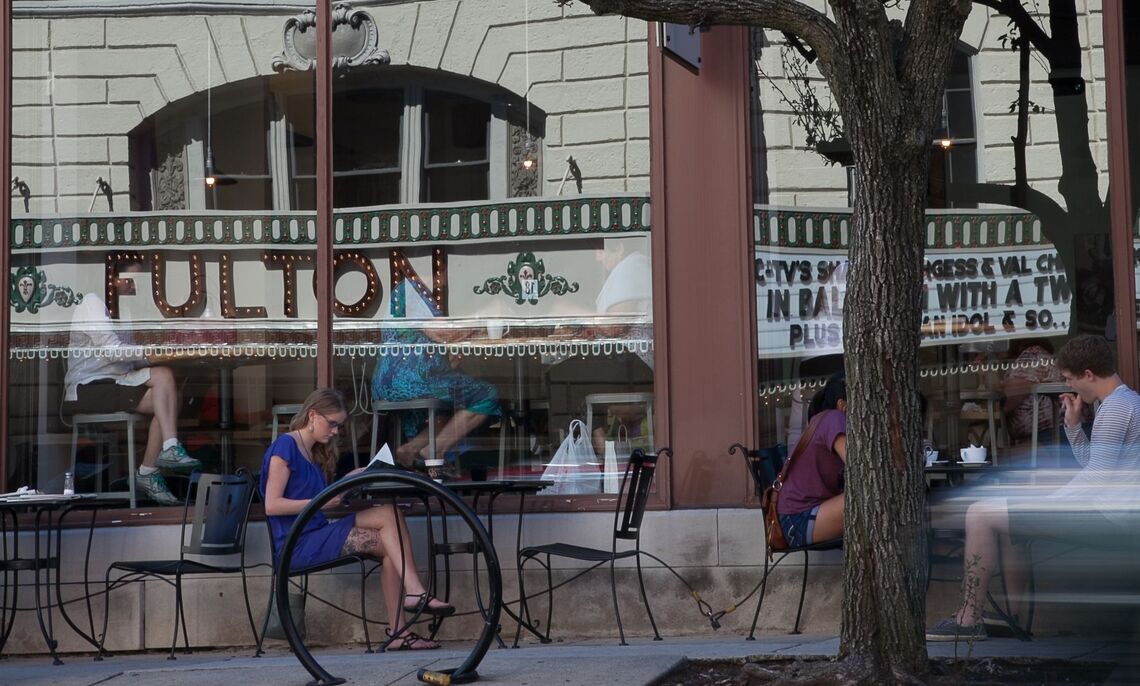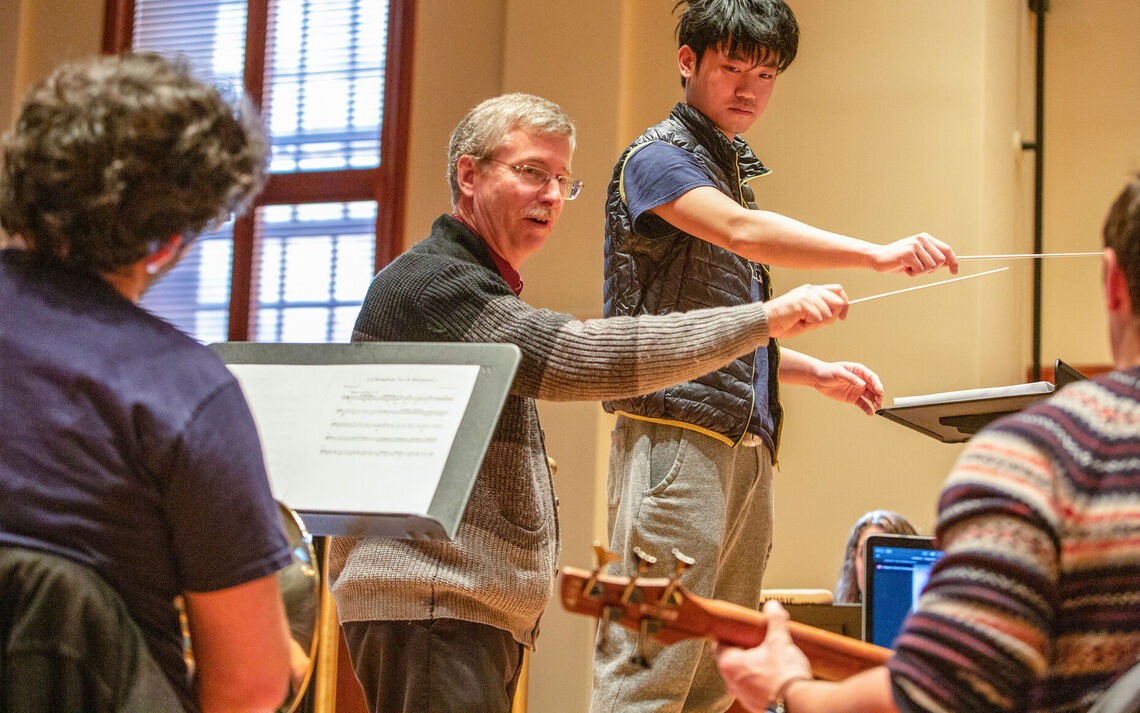 5. Catch a Concert or Show
Downtown Lancaster offers theater and music venues for all interests. The Fulton Theatre, a national landmark, is the nation's oldest continuously operating theater. Allegro Orchestra Lancaster, directed by F&M Conductor of Instrumental Ensembles Brian Norcross, makes music accessible to the Lancaster community in modern and playful ways. Prima Theatre bridges contemporary music with musical theater. And that's just in the city alone. For a full list of performance venues, see upcoming shows in Lancaster.
Related Articles
October 31, 2023
True Blue Weekend Marks Milestones
An estimated 2,100 students, parents and alumni filled Franklin & Marshall's campus Oct. 27-29 for True Blue Weekend. The annual Homecoming and Family Weekend offered something for members of every generation.
October 27, 2023
F&M Alumni Contribute to Thriving Community in Lancaster
This week, F&M alumni are returning to campus for True Blue Weekend, and some won't have far to travel. Many Diplomats choose to stay in Lancaster after graduating or move back after living elsewhere, thanks to the city's strong community and career opportunities. F&M alumni are eager to give back to Lancaster through careers in public service or by volunteering with local nonprofits.
October 12, 2023
Students List Favorite Fall Traditions
Autumn marks the commencement of countless campus traditions at F&M. Check out this list of fall favorites, curated by our very own students!