Weaving Lancaster's Rich Farming Community into the Classroom
Three environmental studies and government students research how to incorporate Lancaster County's farming industry into F&M's curriculum.
Franklin & Marshall College is tucked in the center of a county full of lush, rolling farmland. In 1730, the College's home city of Lancaster was designated a market town, or a town in a rural area with a regular market. Today, Lancaster's Central Market is still home to more than 60 local vendors offering fruits and vegetables, meats, dairy and more sourced from the many farms surrounding the College.
"Lancaster is one of the most developed and intricate agricultural communities in the country—and maybe even the world, I would argue—so, it would be a missed opportunity, in my opinion, to not offer these relationships or to build relationships with these farms and distribution centers," said rising senior Max Sano.
Sano, alongside fellow rising senior Maddie Huelbig and rising junior Bennett Wasch, a Hackman summer research scholar, is spending this summer researching ways in which food and agriculture are incorporated into the curricula of higher-education institutions, including through minors, certificates, internships, and experiential and community-based learning opportunities. The three environmental studies and government dual majors are working with Patrick Fleming, assistant professor of economics and public policy, and Eve Bratman, assistant professor of environmental studies, to present a case for creating a minor in sustainable food systems at F&M.
"I had no idea how popular sustainable food systems programs are, even if it's just about food and agriculture. There are so many programs and classes out there that I didn't know existed," Huelbig said. "It's been super interesting learning how other colleges offer their minors."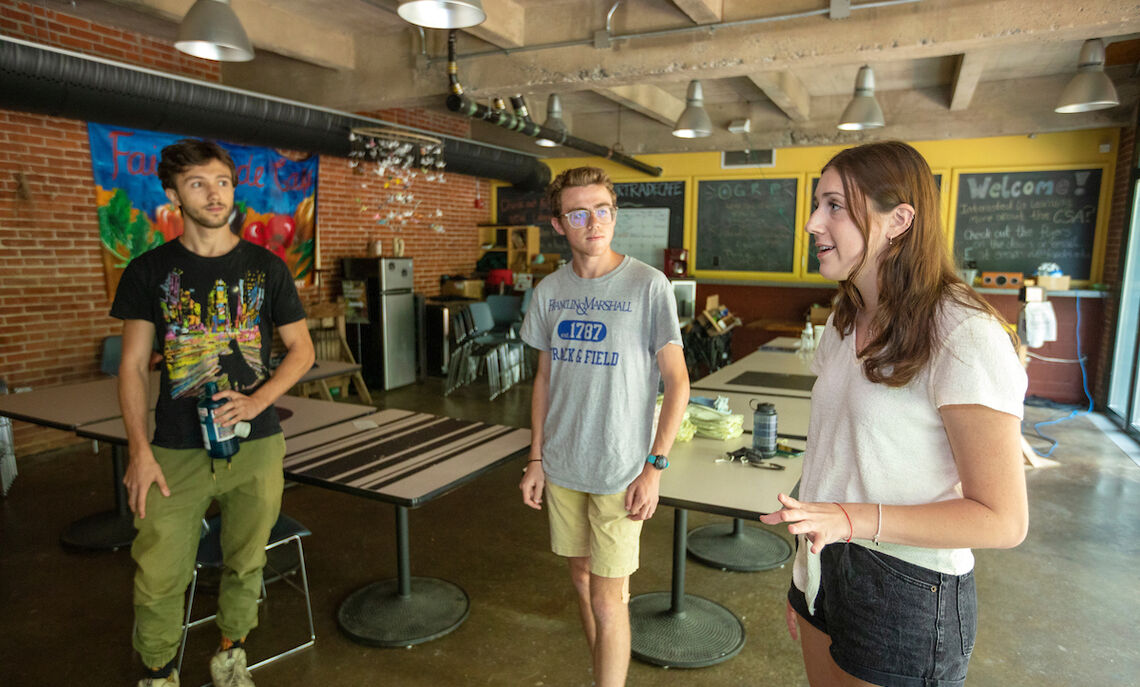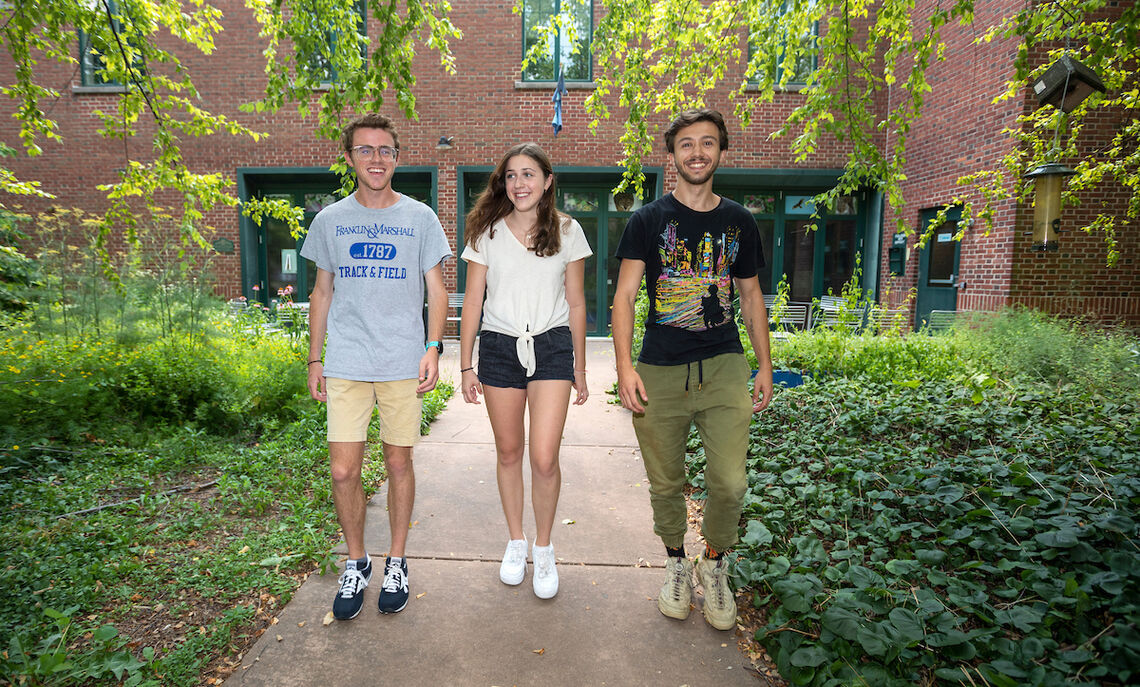 Sano, Huelbig and Wasch are eager to bring students out of the classroom and urge them to take advantage of Lancaster County's flourishing agriculture scene by weaving F&M's farming and sustainable neighbors into the minor. The three students are reaching out to potential partners in the Lancaster community to develop a database of local resources for student internships, apprenticeships and other experiential learning opportunities.
"There are just so many opportunities for collaboration and to get students out of the traditional classroom setting to do different dynamic forms of learning," Sano said.
Fleming said these partnerships with F&M's surrounding community create an opportunity for the College to stand out from peer institutions.
"We feel that the chance to meaningfully engage students in experiential learning opportunities in food and agriculture in Lancaster is especially rich," Fleming said. "It could be an educational niche in which F&M could flourish."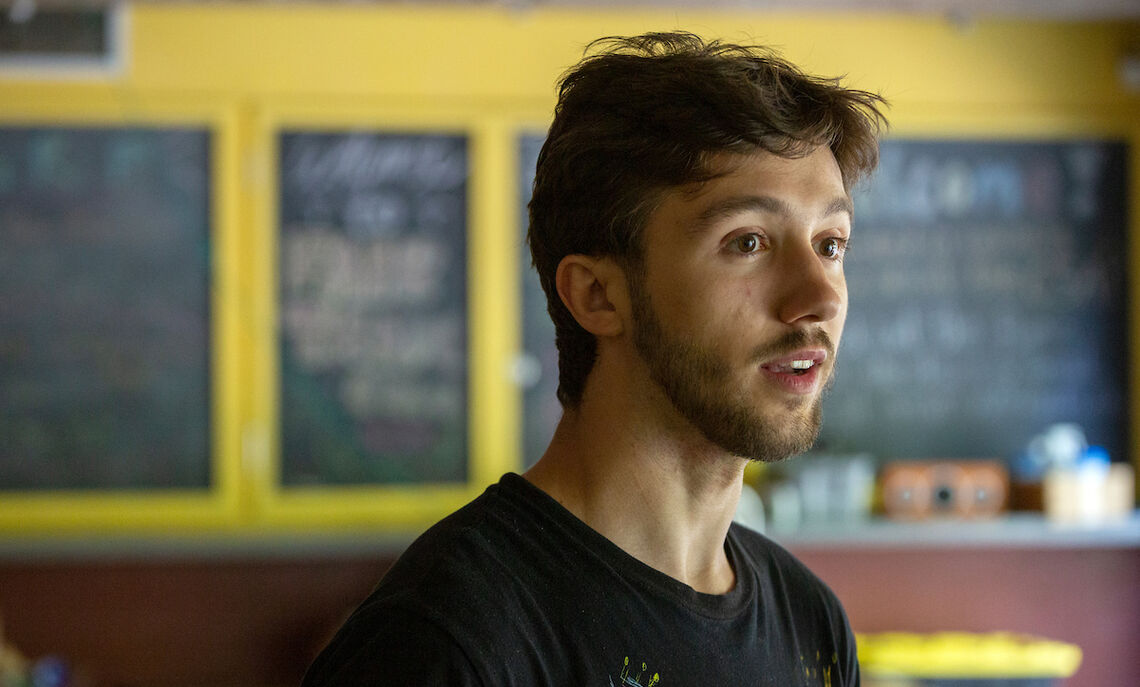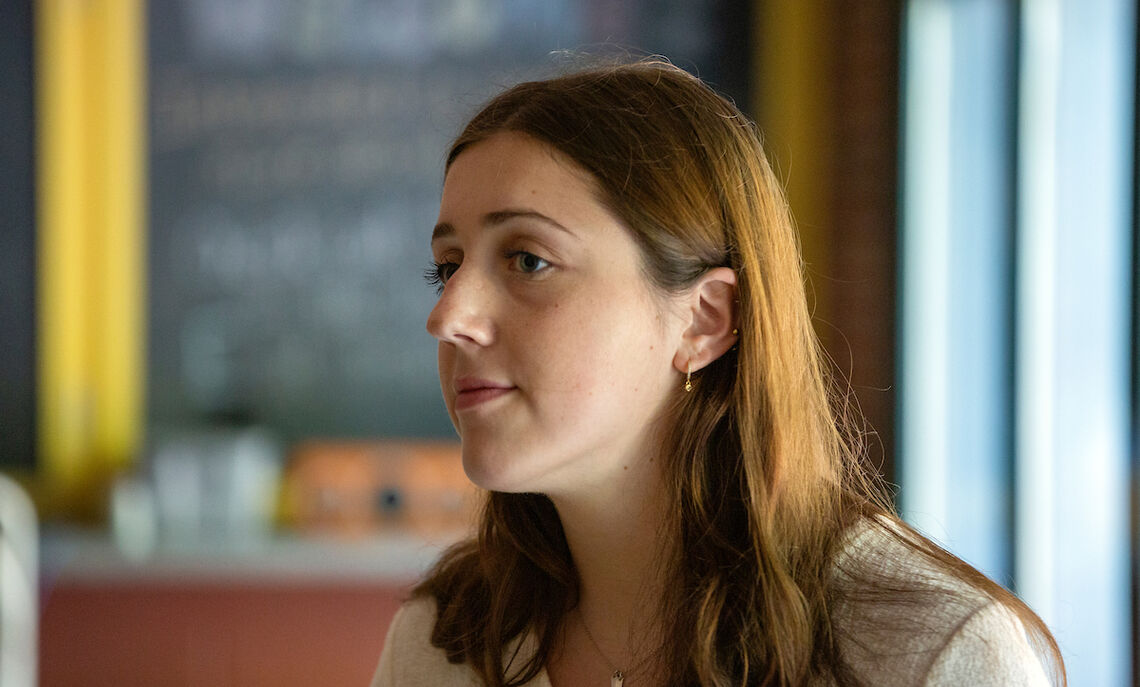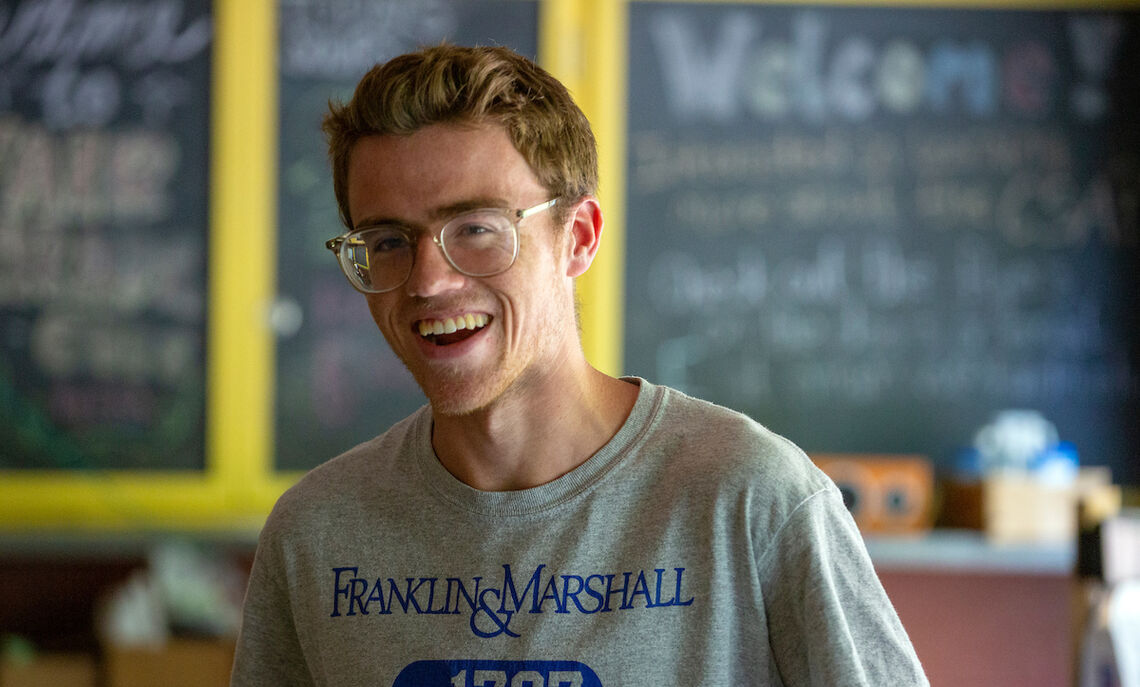 Throughout their research, Wasch discovered that a minor in sustainable food systems could easily be implemented at F&M without creating too many curricular changes. Huelbig added that this minor wouldn't just appeal to environmental studies majors like herself; many students on campus would benefit from the varying components of food systems that engage public health, philosophy, history and more.
The project was perfect for Sano, Huelbig and Wasch, as all three plan to pursue careers in sustainable practices.
Sano, who was recently named a 2021 Udall Scholar, said, "I'm really passionate about all things sustainability and about getting F&M students involved in organizations that need help."
Related Articles
December 1, 2023
Faculty Awarded $1 Million in Recent Grants
As F&M students turn the final pages of the fall semester, it's important to also celebrate members of the faculty and professional staff who help create an enriching academic environment.
October 26, 2023
F&M October Poll: President Biden Leads Donald Trump in Pennsylvania
President Joe Biden narrowly leads Donald Trump in Pennsylvania, in the newly released October Franklin & Marshall College Poll.
October 6, 2023
Sociology Student Takes Action Against Human Trafficking
Sophomore Gubat Abdullaev spent the summer in Sweden researching the human-trafficking industry and presenting his findings to the Danish Institute for Study Abroad.