Where Does the Environment Meet Policy? In This F&M Senior's Internship
This story is part of our #FandMForward series documenting our students' and recent grads' resilience, adaptability and perseverance in navigating the obstacles that the COVID-19 pandemic has presented.
As a dual major in environmental studies and public policy, an internship involving environmental policy seemed serendipitous for senior Lauren Costabile.
"This opportunity was right up my alley," she said.
That opportunity was with the Chesapeake Bay Foundation (CBF), a nonprofit organization headquartered in Annapolis, Md., devoted to the restoration and protection of the Chesapeake Bay. Costabile was to work at the Harrisburg, Pa., branch; however, due to the COVID-19 pandemic, the in-person opportunity was moved online.
"CBF did a fantastic job helping me feel welcomed and a part of the team even though we were working remotely," she said.
As a legal intern, Costabile completed research to support future policy initiatives. Her favorite part of the internship was working on mitigating pollution from agriculture, an area she said she always found fascinating.
Costabile said F&M classes such as ENE 216: Environmental Policy, GOV 200: Understanding Public Policy, and ENE 314 / GOV 374: Global Environmental Politics helped develop her skills in writing and assessing policy as well as engaging in conversations about the environment on national and global scales.
The Office of Student and Post-Graduate Development (OSPGD) was a helpful resource, as well. Costabile discovered this internship opportunity through an OSPGD contact and also met with Ashley Fry, student development adviser, who helped her assess additional opportunities and prepare for interviews.
With graduation on the horizon, Costabile's vision of her career plans is becoming clearer due to her F&M and CBF experiences.
"I feel proud working for an organization that has ignited so much change," she said. "I can definitely see myself working in this field of environmental nonprofits."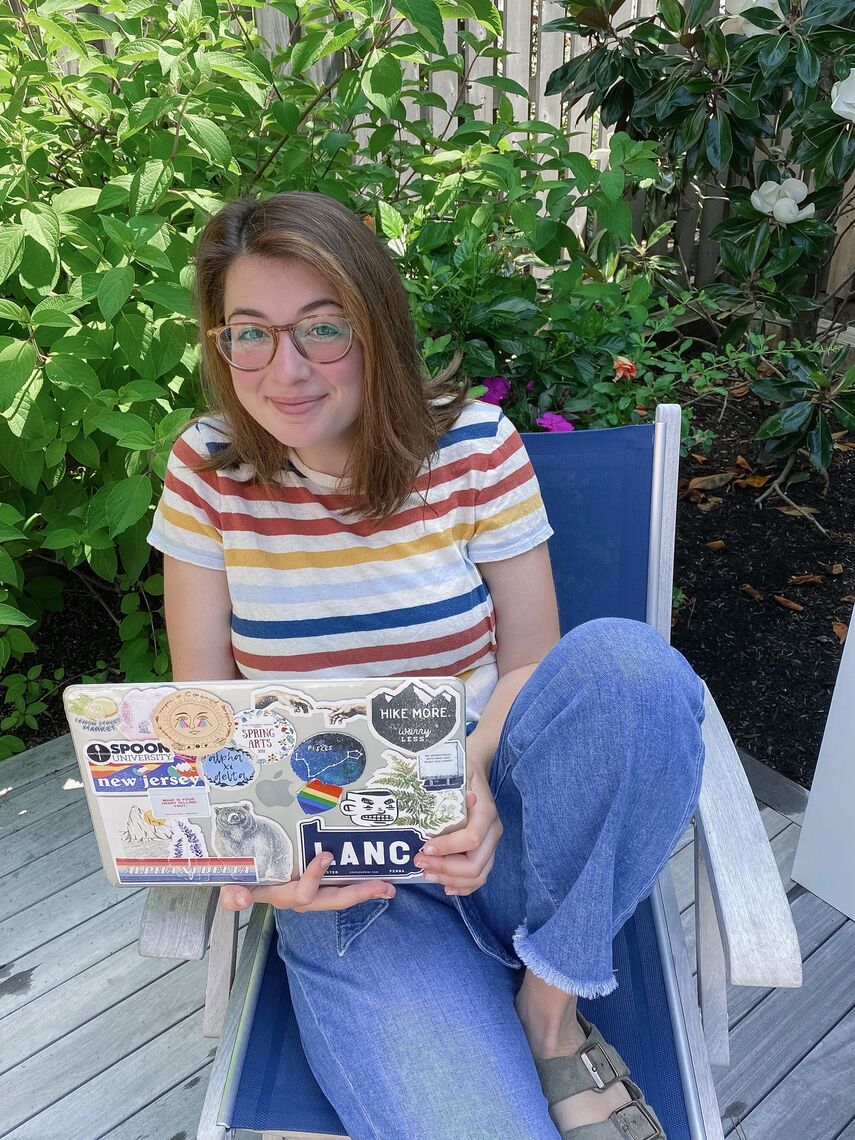 Related Articles
October 20, 2023
Wrestler Pins Post-Grad Career Thanks to F&M Mentor
Wrestling captain Noah Fox excels on and off the mat, thanks in part to guidance from his True Blue mentor. "This program has helped me jump-start my career and secure my dream job as a software engineer," Fox said.
October 10, 2023
Sophomore Explores Animal Behavior and Builds Alumni Connections at Bergen County Zoo
Sophomore Lauren Velazquez spent her summer learning about animal behavior and connecting with F&M alumni during an internship at the Bergen County Zoo in New Jersey.
October 6, 2023
Sociology Student Takes Action Against Human Trafficking
Sophomore Gubat Abdullaev spent the summer in Sweden researching the human-trafficking industry and presenting his findings to the Danish Institute for Study Abroad.