True Blue Weekend Oct. 27-29
Another great True Blue Weekend in the books! See the recap and the photos from the weekend

Read More »
Attend
Mark your calendar! We host alumni events — virtually and in person — year-round! We invite you to experience a variety of our educational and social programs.
Volunteer
Consider getting involved and further contributing to the mission of the College. From becoming a reunion volunteer to staying involved in your own backyard, your role as a volunteer can inspire others to connect with Dear Old F&M.
Connect
Maintain F&M campus, student and community connections.
Alumni Association
Founded in 1840, the Franklin and Marshall College Alumni Association is one of the oldest alumni organizations in the country. All alumni of the College – more than 29,000 from all 50 states and more than 70 countries – are members of the Alumni Association.

Learn More »
Watch, Read, Listen, & Learn
Diplomat Digital
---
Stay connected to F&M on your time and in your space. Explore and find opportunities for lifelong learning, professional development or just an enjoyable respite from the day-to-day.

Explore »
Alumni Social Media
---
Give us a follow and a like to keep up with all things F&M on social media!

Explore »
Benefits & Services
Career & Professional Development with OSPGD
Your time at F&M was a transformational experience that helped to forge the path you are on today — a path that can often pivot in ways you don't expect. Regardless of when you graduate, you can turn to the Office of Student and Post-Graduate Development (OSPGD) for free advising, professional development, networking opportunities and programs.
Fellowships
Eager to continue your academic and professional development across the globe? Fellowships offer often-funded experiential learning opportunities such as advanced study, research, internships, service, travel, and more.

As an alum, you have access to our expert guidance and support in discovering and applying for fellowships. We'll begin by discussing your interests and goals to help you select the fellowship programs that best align with your envisioned future. We'll then guide you through the application process, helping you refine your essay, practice your interview, and more to ensure you put forward the best application possible.

Alumni Auto, Home & Renter's Insurance
A Message from Liberty Mutual Insurance
Franklin & Marshall College partners exclusively with Liberty Mutual to help members potentially save $947 with customized auto and home insurance.*Call 800-809-9778 or visit Liberty Mutual to get a free quote.

*Savings validated by new customers who switched to Liberty Mutual between 1/2020-10/2020 and participated in a countrywide survey. Savings may vary. Comparison does not apply in MA. Coverage provided and underwritten by Liberty Mutual Insurance Company or its affiliates or subsidiaries, 175 Berkeley Street, Boston, MA 02116.

Note: When calling, be sure to mention Client #112892 for special F&M discounts.
Alumni Health & Life Insurance Programs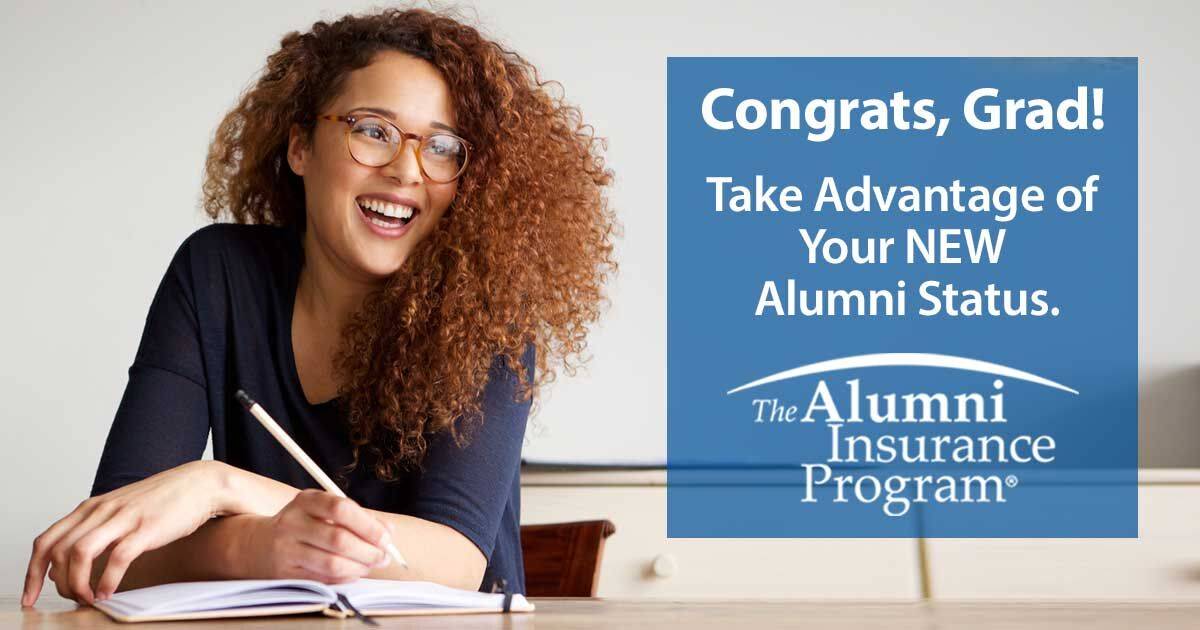 Attention New Grads
Welcome to The Alumni Insurance Program (AIP)! As a graduate of Franklin & Marshall College, you now have access to this valuable resource for quality insurance options to help protect you as you transition into your new life. Visit TheAIP.com/fandm to learn more and access these exclusive alumni benefits.

The Franklin & Marshall College Alumni Insurance Program is a convenient source for health, life, travel and auto insurance for alumni and their family members. There are a variety of plans available to meet your needs.

Questions or inquiries about USI Health and Life insurance policies can be directed to 1-800-922-1245.

Visit Alumni Insurance Program to learn more or call American Insurance Administrators at 1-800-922-1245 weekdays from 8 a.m. to 6 p.m. EST.
Transcript Requests, Degree Verifications and Replacement Diplomas
Transcript Requests
Your academic transcript is a record issue by the College to communicate your full academic history. The Family Educational Rights and Privacy Act of 1974 (FERPA) requires that transcripts of student records be released only upon the written consent of the student.
To request your transcript, you'll first have to set up an account with our partner, Parchment.
Set up your account
Once your account is ready, follow these step-by-step instructions on how to use Parchment to request your transcript. It's your choice to request an electronic or paper transcript.
Request your transcript
Please keep in mind:
Transcripts remain free of charge for all current and former students.
Transcripts will be issued only if all financial obligations to the College have been met.
Parents, relatives, friends may not request a transcript for you. We strictly adhere to federal guidelines regarding the release of student records. We, therefore, cannot release transcripts without a written request that includes your signature. We also cannot allow someone else to pick transcripts up for you without your written permission.
Both hard copies and electronic copies bear the official college seal.
If you attended F&M in 1987 or earlier, please allow an additional (3-5) days for processing your order.
Parchment offers
support
, including live chat, if you need help.

ASE & IFE Transcripts
To request a transcript from the Advanced Studies in England (ASE) program, please complete an ASE Transcript Request form. To request a transcript from International Francophone Europe (IFE), please contact the Registrar's Office.

Degree Verifications
Franklin & Marshall College has authorized the National Student Clearinghouse to provide degree verifications. Please verify all degrees using the National Student Clearinghouse at:

www.degreeverify.org

By mail:
National Student Clearinghouse
13454 Sunrise Valley Drive, Suite 300
Herndon, VA 20171

phone: 703-742-4200
fax: 703-318-4058
Replacement Diplomas
You may request a replacement diploma if your original has been lost, damaged, or destroyed.
To order your replacement diploma, complete a Replacement Diploma Order form. Send your completed form, together with a check payable to Franklin & Marshall College in the amount of $40 to:
Registrar's Office
Franklin & Marshall College
PO Box 3003
Lancaster, PA 17604
The replacement diploma will include the signatures of current school officials. The graduation date will be the official graduation date at the time of original conferral. Your order will be processed as soon as we receive your order form and check. Orders are usually fulfilled within 4-6 weeks.
Please email the Registrar's Office or call at (717) 358-4168 with any questions.
Writing Center
Did you know F&M's Writing Center is still available to alumni? Our tutors can help you through every step of your writing process, from talking about your work; discussing, developing and clarifying your ideas; and improving your writing style.

Reach out to the Writing Center:
Diagnothian Hall, Room 200
717-358-3866
writingcenter@fandm.edu
International Student Services
F&M's International Student Services works with F&M's community of F-1 student visa holders, the visa that allows international students to study in the U.S. Your adviser will continue to offer you support into your first few years after graduation to ensure your compliance with U.S. immigration laws. You are a Diplomat forever, wherever your journey takes you around the world!
You can find more information on the
International F-1 Seniors & Grads Resources page
. This resource is specifically for F-1 Seniors and Grads and addresses specific questions you might have in the years following graduation.
Contact the ISS office at
iss@fandm.edu
for guidance on a variety of issues, such as archived documents, work authorization questions, and more.
F&M License Plate for Pennsylvania Residents
The Office of Alumni Relations is pleased to offer, through the Pennsylvania Department of Transportation (PennDOT), a Franklin & Marshall College Pennsylvania auto license plate.
If you are the registered owner of a vehicle in Pennsylvania, have a Pennsylvania driver's license and are a current student, alumnus or alumna, parent, friend or staff member of F&M,
you can apply for an F&M plate
. As with other PennDOT specialty plates, F&M's are manufactured using standard PA plate design colors (blue, white and yellow). The Franklin & Marshall name appears across the bottom of the plate, while Benjamin Franklin and John Marshall appear on the left side of the plate.
How to Order Your Plate
Obtain an application form by downloading the MV-904SP form below or by calling the Office of Alumni Relations at 1-866-925-5500.


Enclose a check, money order, or credit card authorization form for $32, payable to Franklin & Marshall College. The cost for the plate is a one-time fee of $32. This fee is in addition to your yearly registration fees.
Send your payment and application form to:
Office of Alumni Relations
Franklin & Marshall College
PO Box 3003
Lancaster, PA 17604-3003
Additional Details
You can only get a Franklin & Marshall plate through the College, not from a PennDOT location. Do not send your application to PennDOT; doing so will delay delivery of your license plate.


You may transfer your Franklin & Marshall plate to a new vehicle.


Your Franklin & Marshall plate can be personalized for an additional fee of $128.


You will not receive a refund if you cancel your request after the order is placed.


You cannot receive a specific plate number; numbers are issued in sequence as orders are processed. We regret the inconvenience.


Special organization plates are restricted to passenger vehicles, trucks, and motor homes with a registered gross weight of not more than 9,000 pounds.


You cannot get plates for motorcycles and trailers, as they do not qualify for special organization registration plates.


If you have any questions regarding the F&M Specialty License Plate Program, contact Alumni Relations at 1-866-925-5500.
Request a Poster
Are you getting married, hosting a baby shower for a future Diplomat, or planning a social or work event with other F&M alumni? Let us know about your event, and we'll send you an 18"x35" poster — yours to keep! Contact Megan Davis '22, staff coordinator, at
megan.davis@fandm.edu
to request your poster at least two weeks before your event.
Access the Alumni Directory
Get in touch with a long-lost friend or make a new one! Search for classmates and connections in the alumni directory and take your networking one step further on the
True Blue Network
. Location filters allow you to find other F&M alumni close by or search based on occupation/industry, college major, or any number of additional categories.
Read More »
Update Your Information
---
Have you recently moved or changed your contact info? Let us know!
Contact Us »
Submit a Class Note
---
Share your personal accomplishments and life updates with us!
Contact Us »
Presidential Working Group on Engaging Alumni
Discover more about the newly formed team of campus and volunteer alumni leaders dedicated to creating a long-term plan to achieve sustainable and meaningful alumni engagement with and for the nearly 30,000 successful graduates of Franklin & Marshall College.
LEARN MORE »
Diplomats Forever
Your fellow alumni are leaders at every level, committed to successful careers and meaningful lives. They are determined to support F&M and one another, continuing the quest for knowledge as they create the way forward together. Explore the stories of your fellow alumni who are demonstrating what it means to be #DiplomatsForever.
Learn More »
Show Your Pride with F&M Gear
College Advancement
Learn more about the Office of College Advancement, which comprises the Office of the Vice President, Development, Alumni Engagement, Annual Giving and Advancement Operations.
Read More »
Alumni Stories
November 30, 2023
F&M Honors Alumni, Volunteers for Philanthropy, Service and Professional Accomplishment
More than one dozen F&M alumni were recently celebrated for the countless contributions they have made to the College and to their careers and industries.
November 21, 2023
60 Years After JFK's Death, Alumni Author Finds Missing Link
Was the star of NASA's first female astronaut program linked to the assassination of JFK? "A Woman I Know," by filmmaker turned author Mary Haverstick '82, searches for the truth.
November 16, 2023
Young Alum Shines Light on LGTBQ Global Rights
Erin Hallenbeck's Franklin & Marshall degree has taken her as far as the U.K. and the Netherlands. But today, the 2017 grad is making a global impact right from campus.