Behind the Lens of the Civil Rights Revolution
A new photo acquisition at Franklin & Marshall College provides a rare glimpse into Danny Lyon's documentation of civil rights activism.
"The first thing you need to know about these remarkable photographs is that they record the history of a particular group of people, and a particular organization, who led one of the most remarkable struggles for justice in American history," said Van Gosse, professor of history and Africana studies.
Gosse presented "Capturing the Struggle: Danny Lyon's Photos of the Civil Rights Revolution" Jan. 21, culminating a week of campus programming recognizing the legacy of the Rev. Dr. Martin Luther King Jr.
Lyon, an American photographer and filmmaker, recorded Student Nonviolent Coordinating Committee (SNCC) activity at the height of the group's activism in the early 1960s. The acquisition was gifted to The Phillips Museum of Art by Dr. Stephen and Eileen Nicholas, parents of Michaela and Stephen, twin graduates from F&M's Class of 2020.
"At enormous physical cost, this grassroots movement with SNCC at its center broke the back of Jim Crow in places like Greenwood, Mississippi, and Selma, Alabama," Gosse said.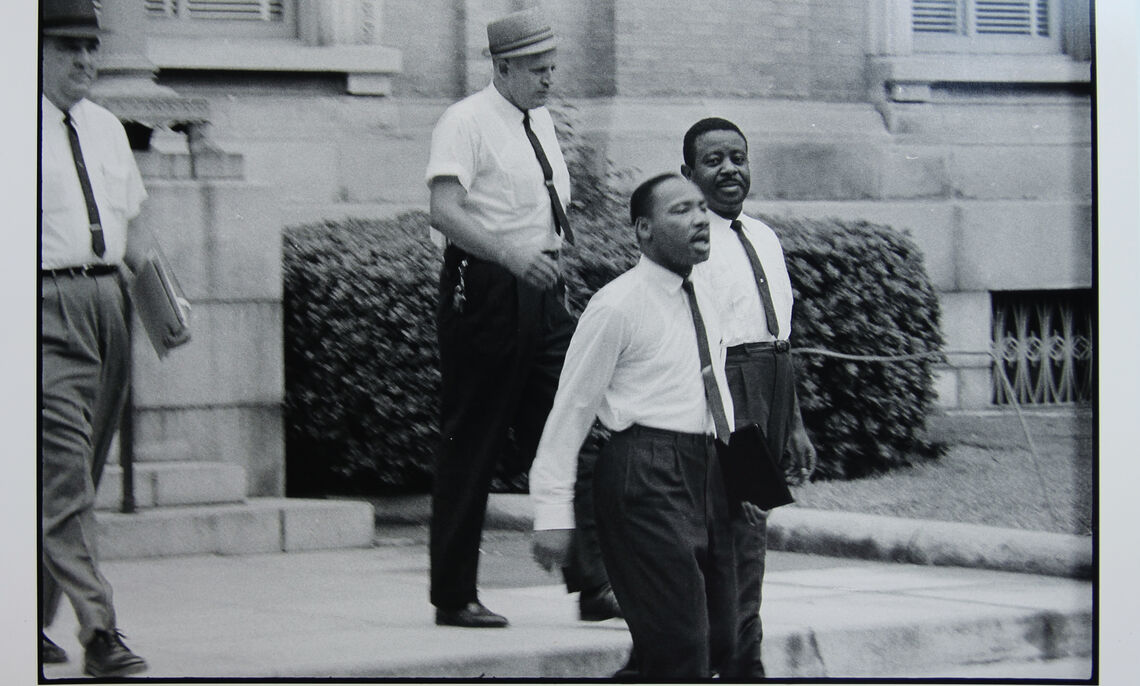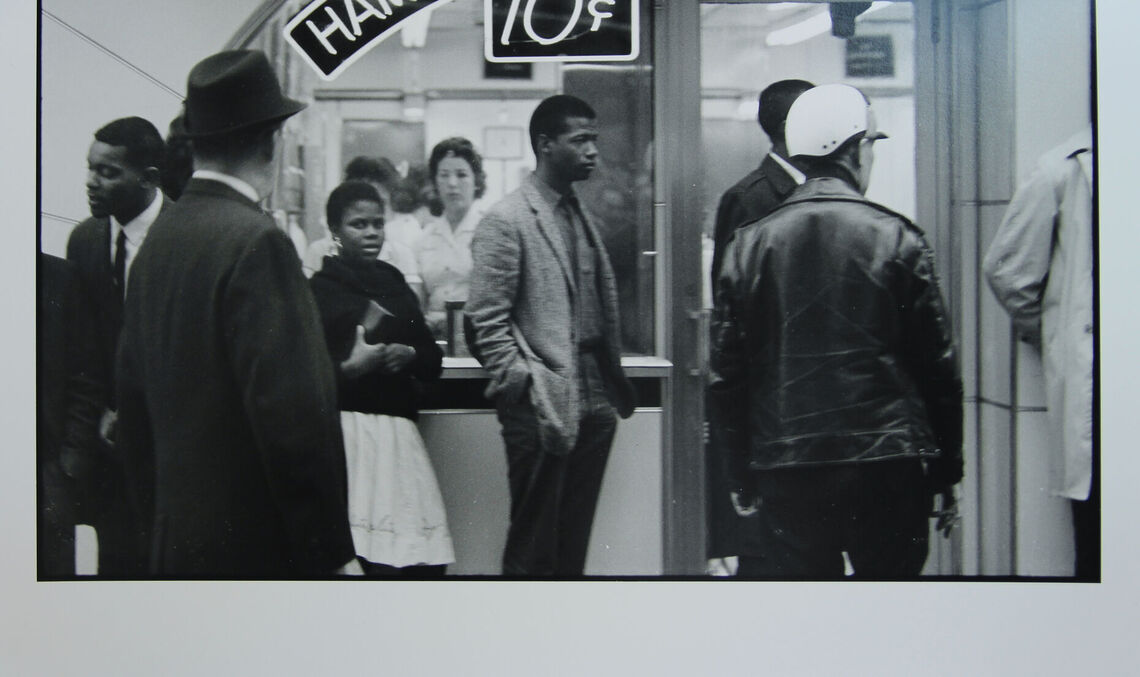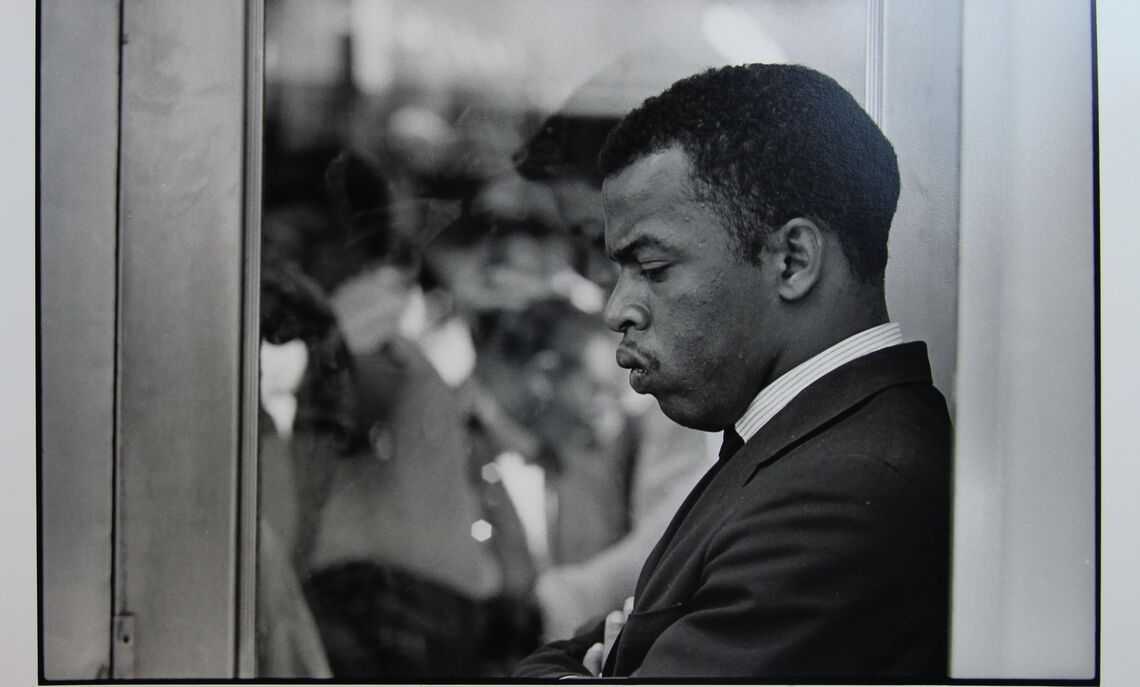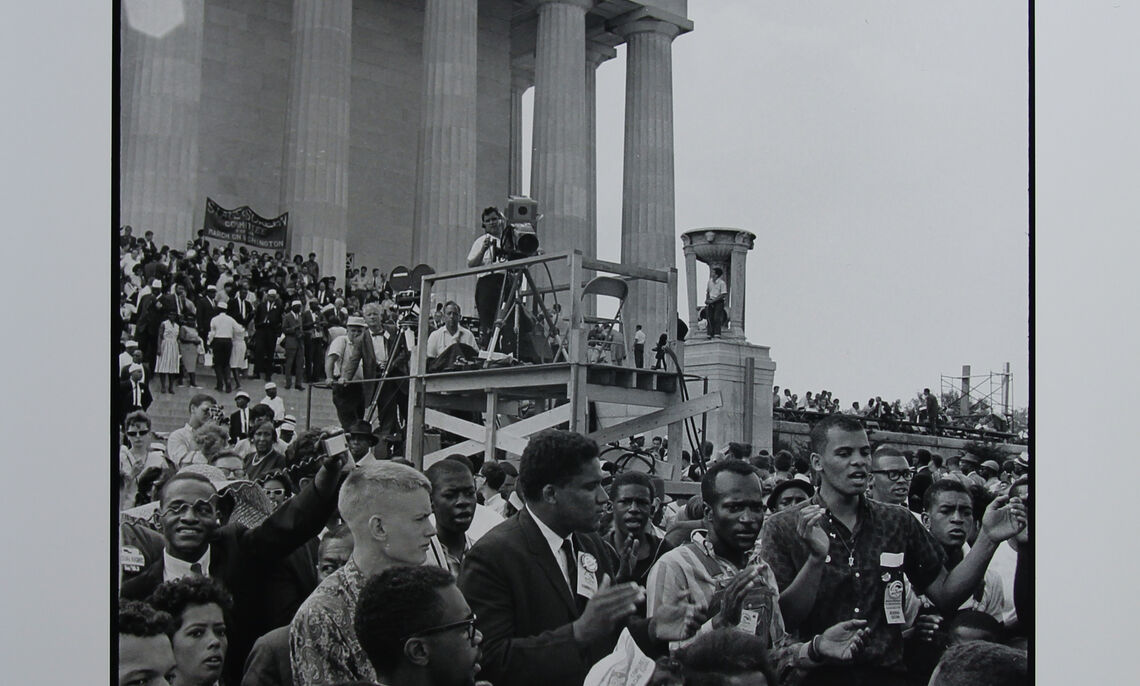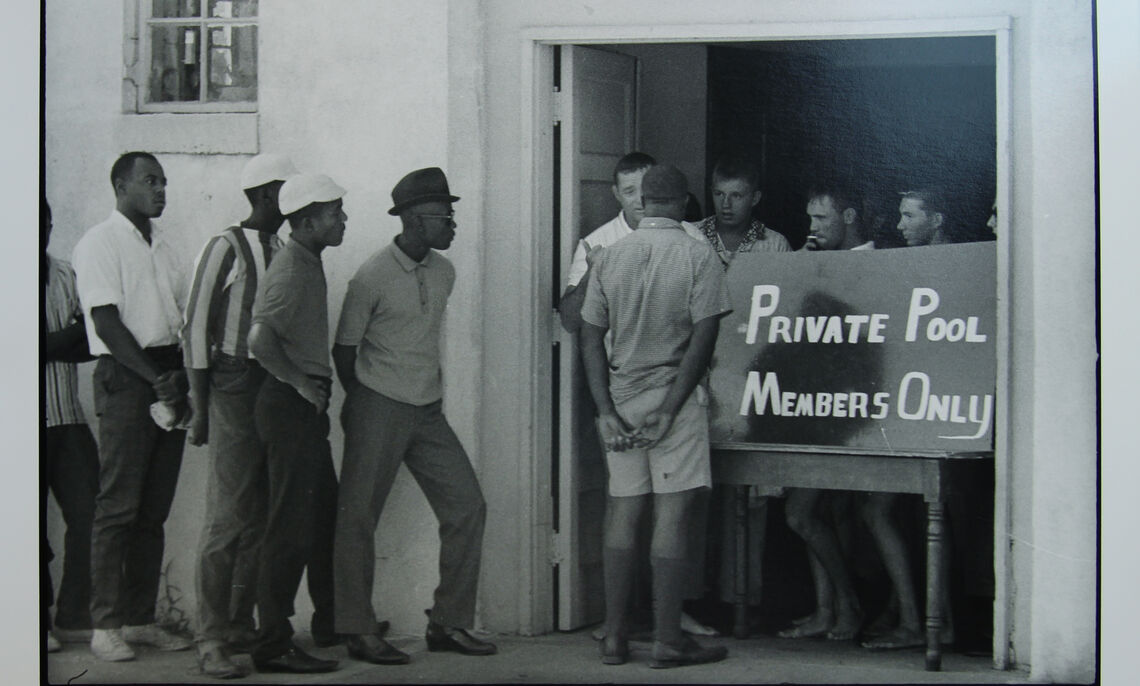 Formed in April 1960, SNCC gave young Black activists a voice in the civil rights movement. It was considered one the more radical branches of the movement.
"For the next five years, these youth were the vanguard of militant activism, sending teams of organizers into the most dangerous counties across the South where white resistance was most violent — places no other civil rights group would enter," Gosse said.
Vice President of Diversity, Equity and Inclusion Gretchel Hathaway led a discussion on the contemporary implications of civil rights struggles that continue to impact the United States as a whole.
She touched on the complex relationship between SNCC and the Southern Christian Leadership Conference (SCLC), led by King. It was Ella Baker, then-director of the SCLC, who established the first SNCC meeting out of concern that King was out of touch with younger Black activists.
Lyon's black-and-white images provide a photojournalistic account of the activities of Baker, the late U.S. Rep. John Lewis (then-chairman of SNCC) and many other activists and leaders.
"I love how Lyon captures facial expression, the character, the emotion," Hathaway said of the series.
A particularly compelling photo shows demonstrations at an all-white swimming pool in Cairo, Illinois — a Northern state, Gosse noted, that sent two progressive young lawyers named Abraham Lincoln and Barack Obama on to the presidency, nearly 150 years apart.
It is one of many images that demonstrate how Lyon's work resonates across time.
"We have seen many movements and campaigns since then. But nothing quite like SNCC in terms of discipline, focus and tenacity," Gosse said.
Related Articles
October 19, 2023
F&M Receives Higher Education Excellence in Diversity Award
For the second year in a row, Franklin & Marshall College has received the Higher Education Excellence in Diversity (HEED) Award from Insight Into Diversity Magazine.
October 16, 2023
'09 Alum Shares Passion for Political Organizing
Shakya Cherry-Donaldson '09 returns to campus to discuss her career in political organizing with students at Thursday's Common Hour during F&M's second annual Inclusion Week.
September 6, 2023
Phillips Museum Showcases Fall Exhibitions
Unveiled this week, the newest slate of exhibitions at the Phillips Museum of Art explores nature, place and memory.