Students List Favorite Fall Traditions
Autumn marks the commencement of classes, athletic seasons and countless campus traditions at Franklin & Marshall College. Check out this list of fall favorites, curated by our very own students!
For more fun things to do, see the F&M Visitors page.
"Last year, I went to a haunted house with friends, so I'm looking forward to that again." - Aidan O'Shea '26 (Bellefonte, Pa.)
Looking for a spooky thrill? Check out Jason's Woods (Lancaster) and Field of Screams (Mountville).
"I like the availability of cider places and pumpkin patches." - Katherine Lautenbach '24 (Lower Merion, Pa.)
Venture 30 minutes off campus to Cherry Crest Farm (Ronks) to pick pumpkins and sunflowers or explore a five-acre corn maze. See a complete list of pumpkin patches in Lancaster.
"I like just sitting outside, getting coffee with friends in the fall." - Kate Posner '24 (West Chester, N.Y.)
F&M is home to the Diplomatic Cafe, formerly known as Blue Line. La Petite Patisserie and Mean Cup are a short walk from campus.
"I like going to different restaurants with my friends: Southern Market and Cabalar." - Liam Timm '26 (West Chester, Pa.)
Lancaster is home to countless cuisine varieties. Find the best breakfast, lunch and dinner spots.
"College football." - James Toal '26 (Springfield, Pa.)
Cheer on your favorite Diplomats sports team at GoDiplomats.com.
"Halloween decorations all across the halls. I had heard of Halloween before, but we didn't celebrate it back home." - Sarwesh Acharya '26 (Kathmandu, Nepal)
From pumpkin carving in College Houses to an annual Murder Mystery dinner at the Writers House, F&M is home to many Halloween traditions. Lancaster also hosts a popular Ghost Tour.
"I've done a lot of studying on campus so far, so I'm excited to see fall in downtown Lancaster." - Emily Myers '27 (Bucks County, Pa.)
From farmers markets to vintage shops, see the best downtown spots.
"I've done a few fall hikes at Chickies Rock." - Jen Leigh '24 (Walnut Creek, Calif.)
See pics from a recent student trip to Chickies Rock.
"The leaves start falling, the weather gets a little cooler and it's just nicer to be outside." - Mateo Sucre '26 (New York City)
Explore the outdoors at Spalding Conservancy, a 54-acre natural space one mile from campus. Just four miles away from F&M, Lancaster County Central Park offers 544 acres for hiking, biking and horseback riding.
"I love the aesthetic that fall brings. With everyone coming back to campus, there is a sense of school spirit." - Lena Shelinsky '26 (Ivyland, Pa.)
Celebrate your Diplomat spirit at True Blue Weekend, Oct. 27-29. Join alumni, parents, friends and current students at this combined celebration of Homecoming & Family Weekend and Alumni Weekend.
"Breezy weather. Alaska is pretty cold right now!" - Ethan Kwon '24 (Anchorage, Alaska)
Visiting from far out of town? The City of Lancaster and the surrounding area is host to many charming bed and breakfasts. See lodging options.
"I personally like going to Hartman Green and looking at all the leaves. We're at a very red-brick campus, and the leaf colors really resonate with all the buildings. It's really beautiful just walking around campus." - Matt Hollender '26 (Short Hills, N.J.)
We couldn't agree more, Matt! See the fall splendor of campus for yourself. Schedule a tour today.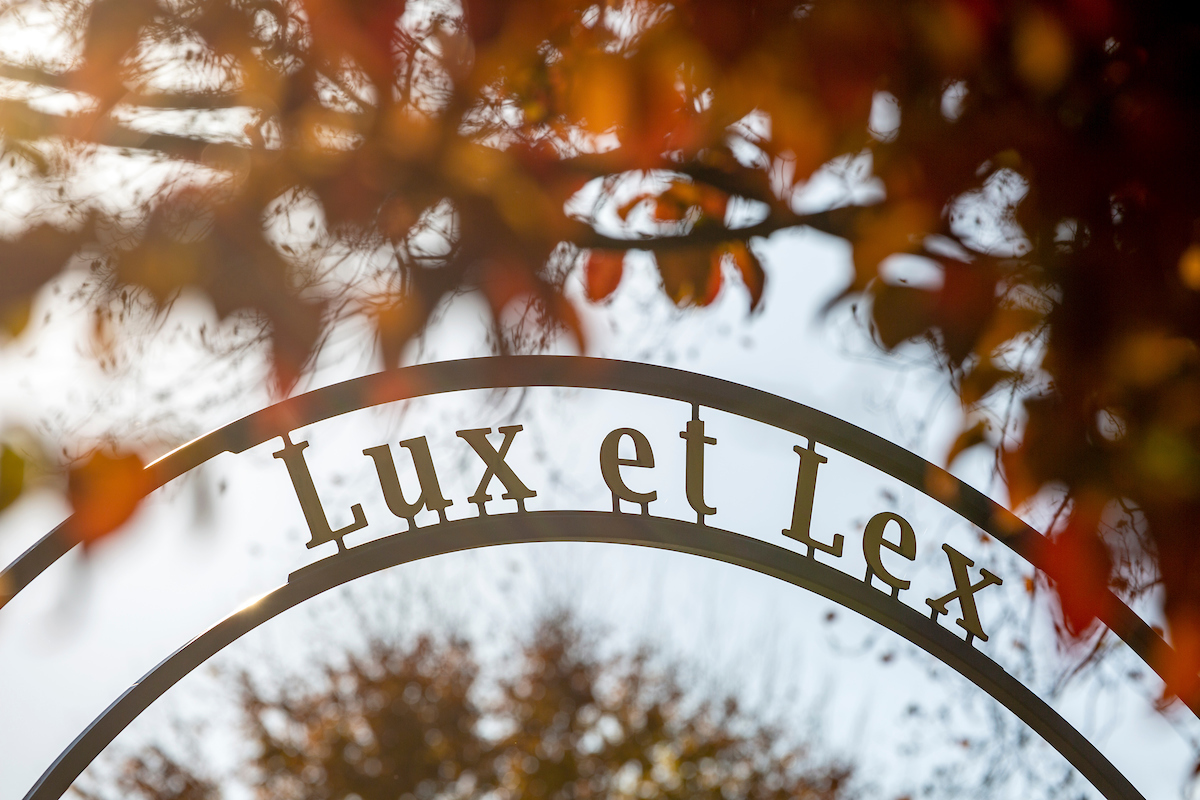 Related Articles
November 13, 2023
Let's Talk: Students and Their Community Conversations
A restorative practice initially for developing and upholding F&M community values evolves into College-House and residence-hall conversations where students become closer as they resolve their issues together.
October 31, 2023
True Blue Weekend Marks Milestones
An estimated 2,100 students, parents and alumni filled Franklin & Marshall's campus Oct. 27-29 for True Blue Weekend. The annual Homecoming and Family Weekend offered something for members of every generation.
October 27, 2023
F&M Alumni Contribute to Thriving Community in Lancaster
This week, F&M alumni are returning to campus for True Blue Weekend, and some won't have far to travel. Many Diplomats choose to stay in Lancaster after graduating or move back after living elsewhere, thanks to the city's strong community and career opportunities. F&M alumni are eager to give back to Lancaster through careers in public service or by volunteering with local nonprofits.