Students, Professor Curate Art Exhibit on Migration to Lancaster
An exhibit of testimonies and artists, curated by a Franklin & Marshall professor and his students, reflects the struggle, promise and hope of migrants in the designated "Welcoming City" of Lancaster.
"It was incredible to hear firsthand people's remarkable, fascinating, heartbreaking, and inspiring stories of their journeys and creating new lives in the United States," said senior environmental studies major Michele Jacobs.
Jacobs and sophomore history major Ashley Maldonado Neyra collaborated on "Welcoming City: Voices of (Un)settlement in Lancaster" with Assistant Professor of Environmental Studies Eric Hirsch, co-curator with research partner, Amer Al-Fayadh, CEO of Communications Essentials.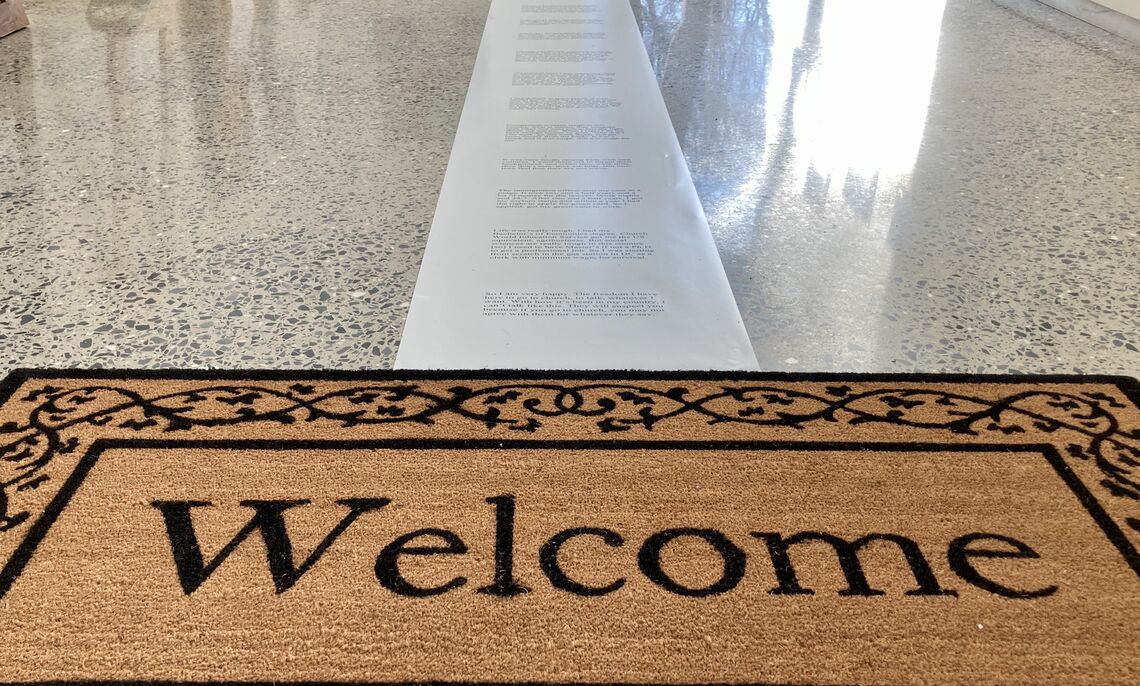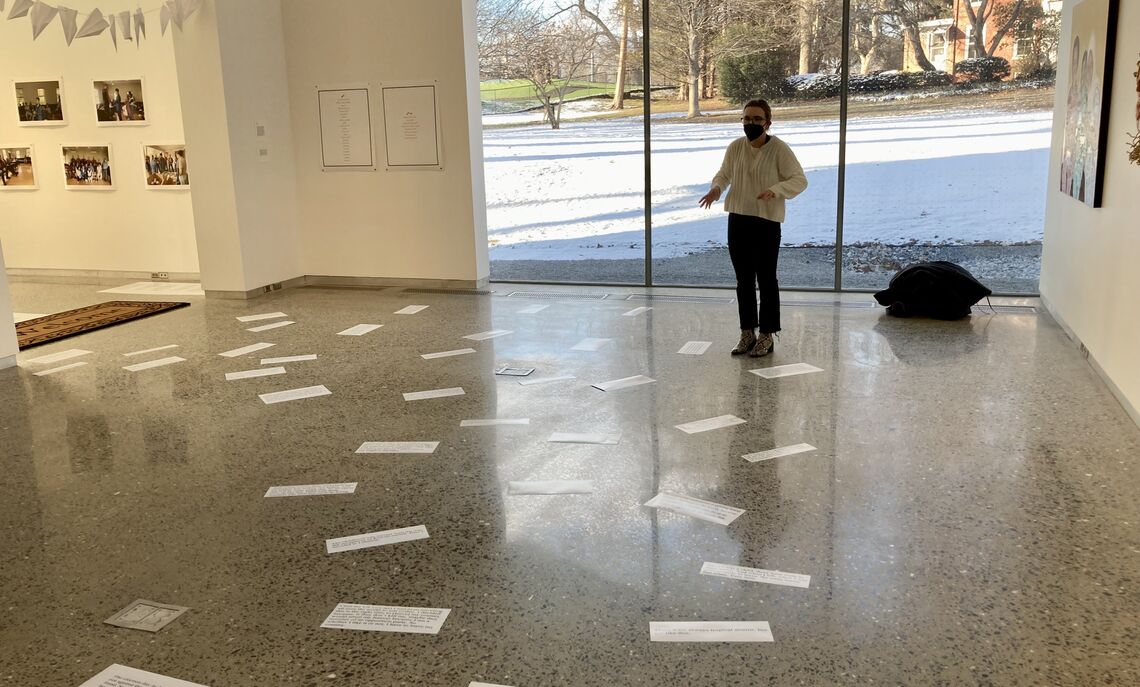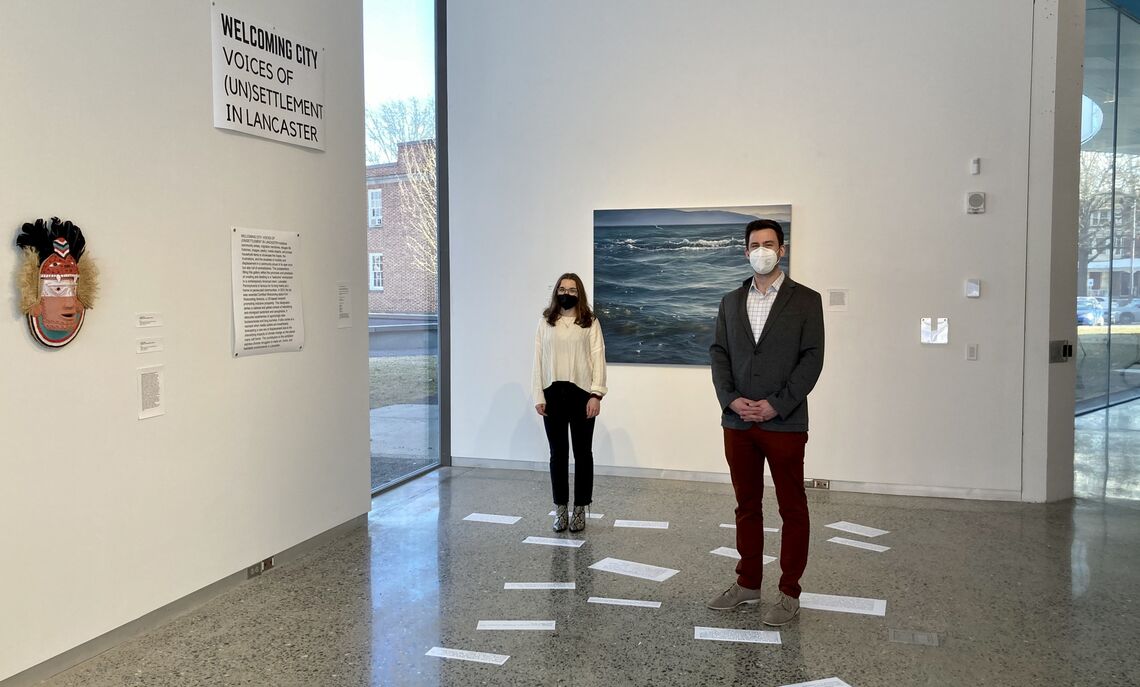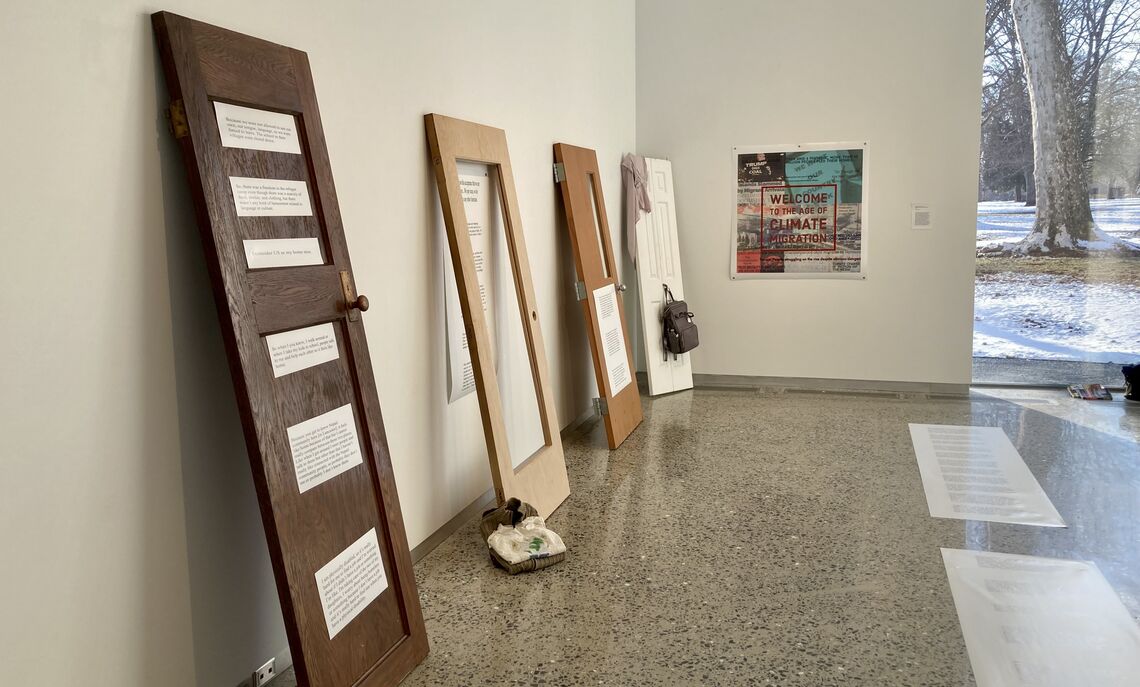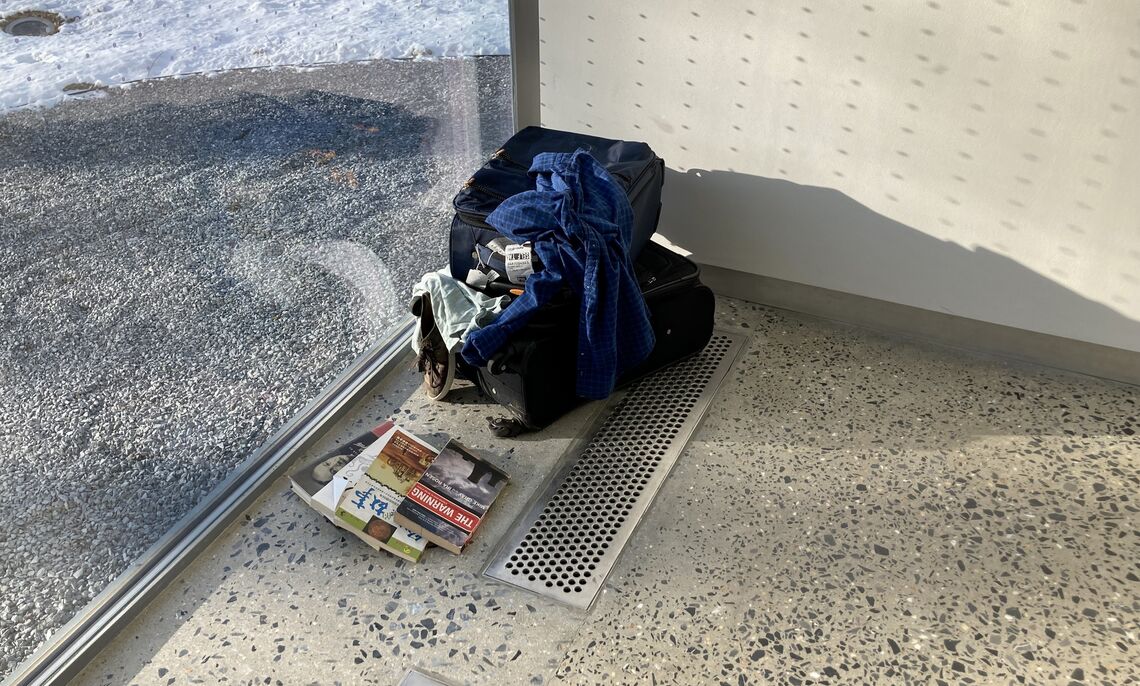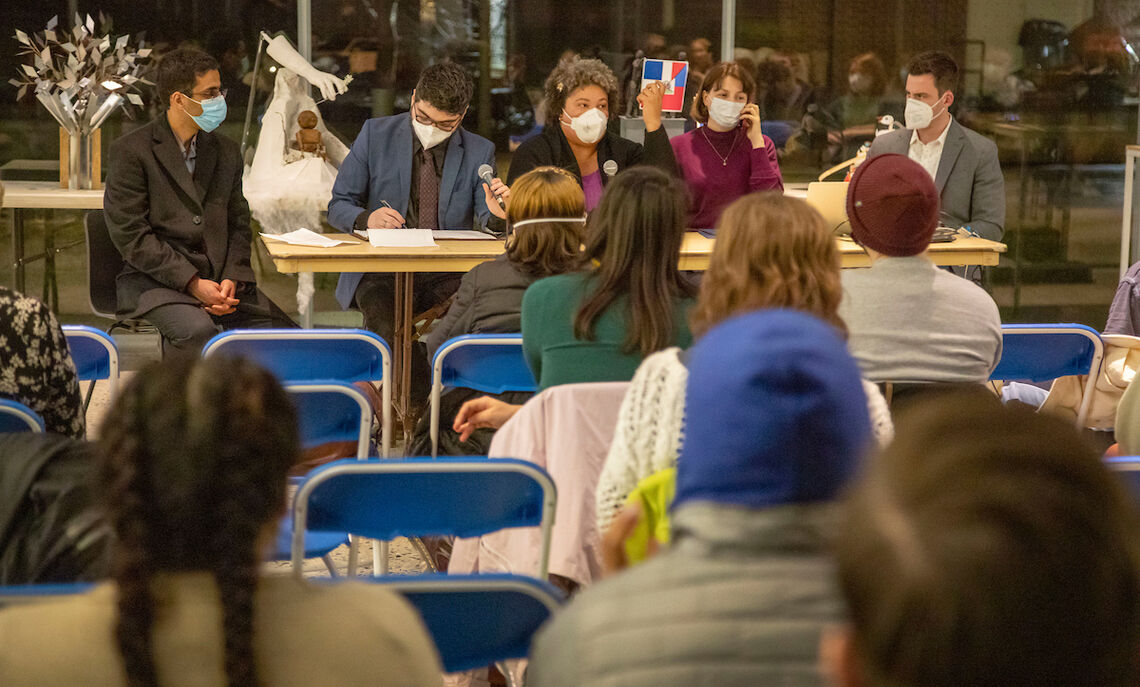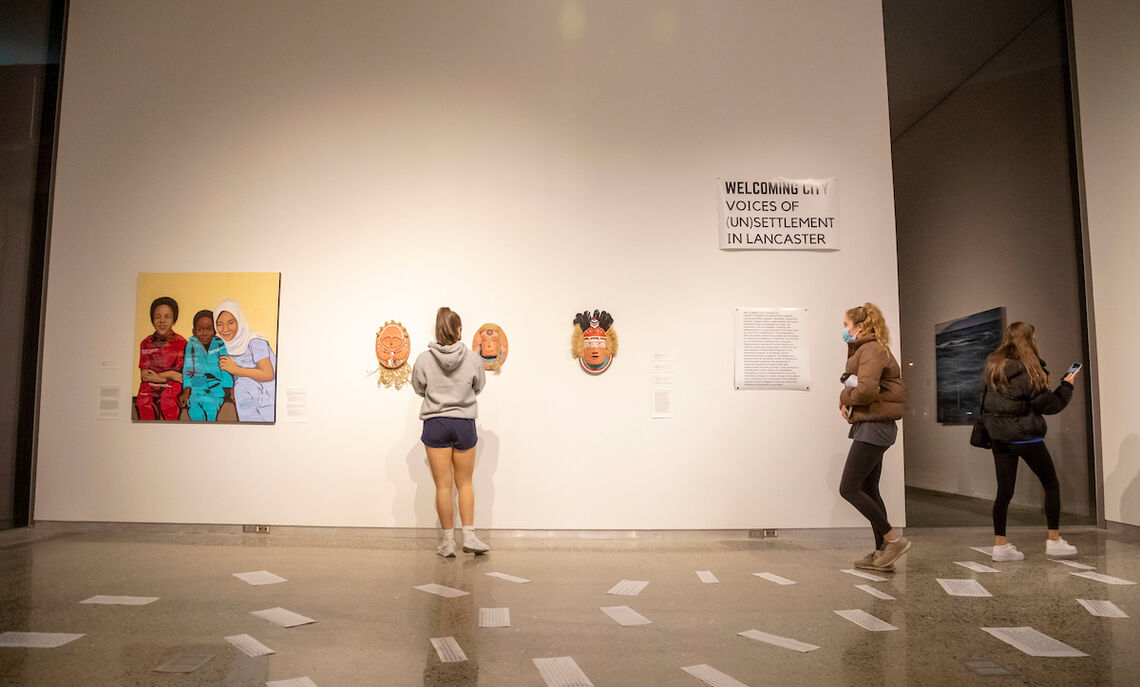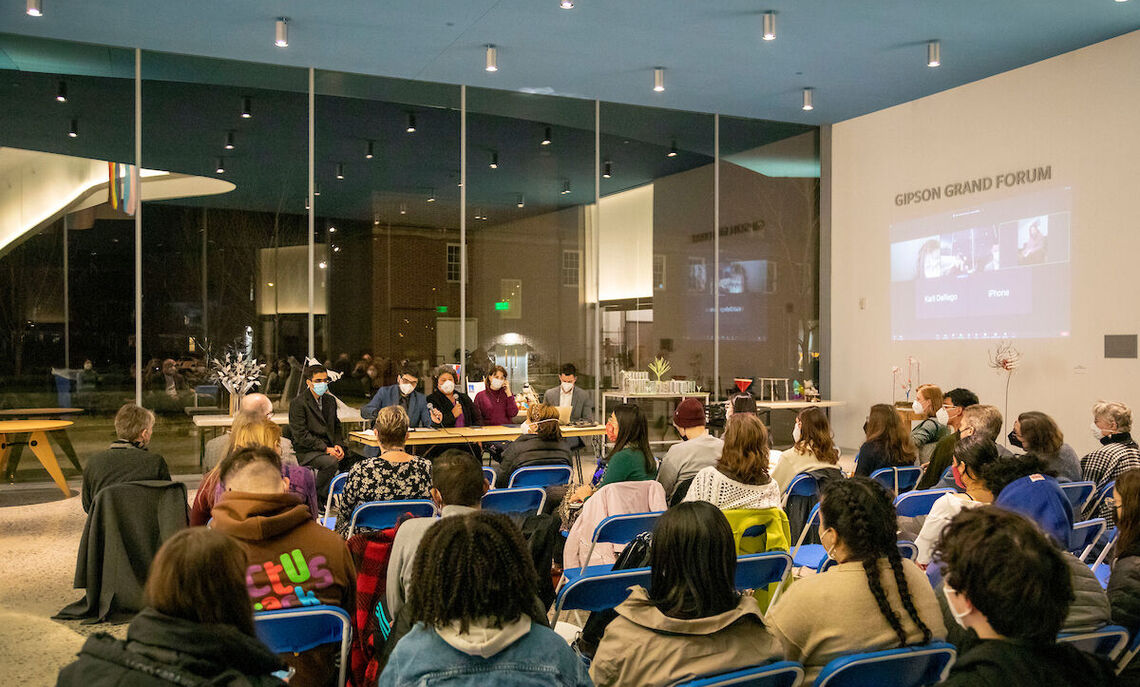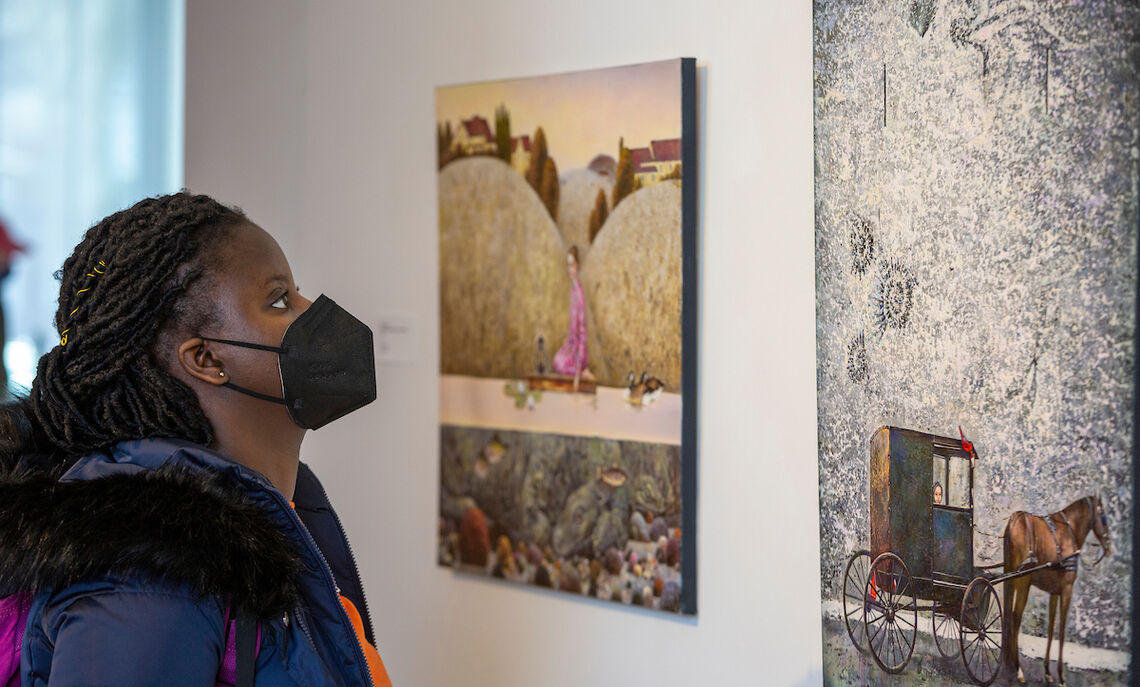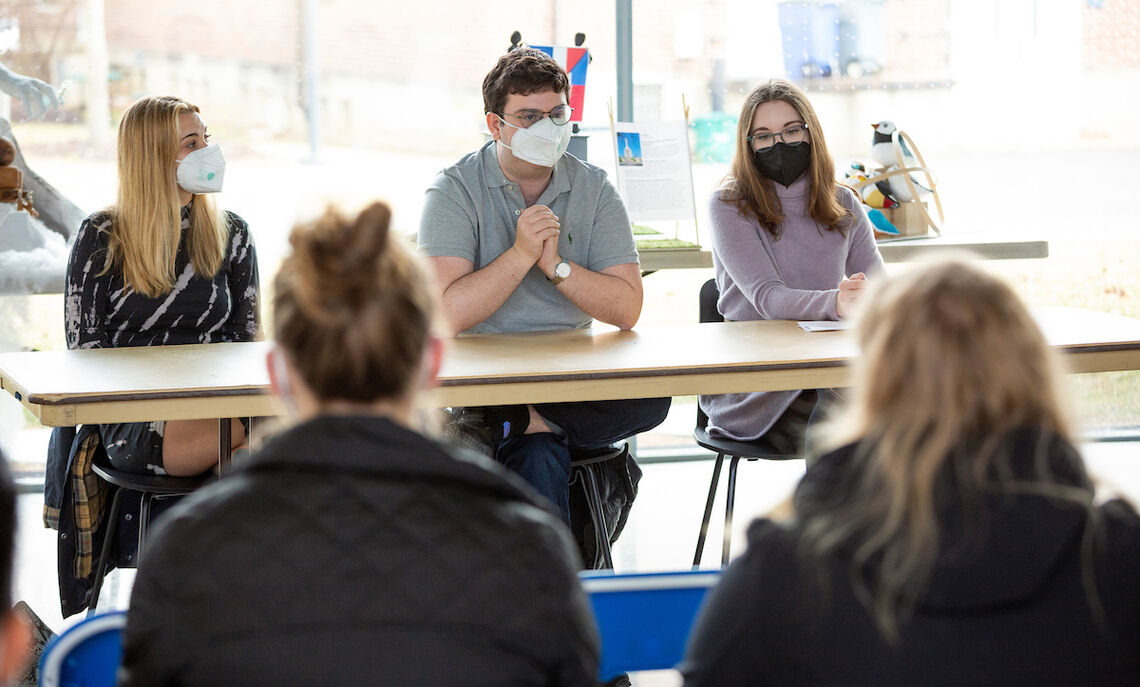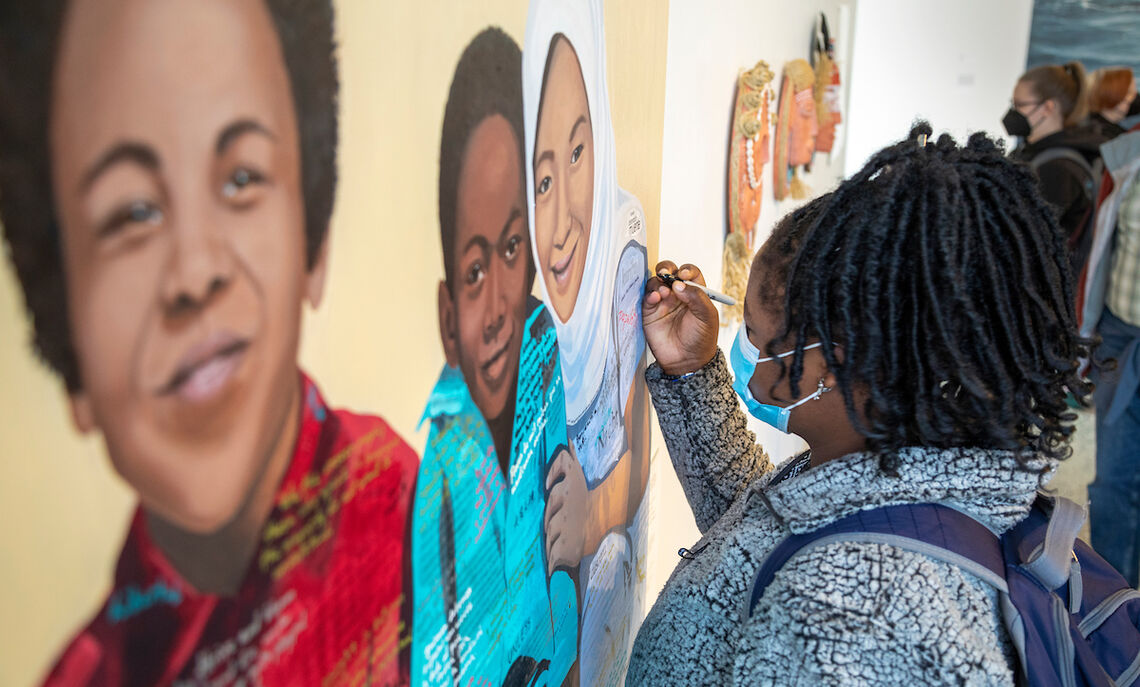 In two galleries of the Susan & Ben Winter Visual Arts Center, the exhibit includes works by local artists—Kurdish Syrian writer and poet Majda Dari, Cuban American mixed media artist Claudia Rojas, and Russian painter Svetlana Koval. They will speak as a panel at 7:30 p.m. Feb. 17.
Spread across the floor, the exhibit includes quote-tiles, with the quotes taken from several years of student interviews of refugees and immigrants who came to Lancaster. In 2019, the city was certified as welcoming of migrants by a Georgia-based nonprofit, Welcoming America.
The students also contributed to the exhibit. Neyra assembled a series of doors— symbolizing the starting and ending of a journey — and a welcome mat.
"The doors and the welcome mat were Ashley's idea for displaying some of the different dimensions of welcome," Hirsch said.
Jacobs, who did some of the interviews that produced the quotes, displays a series of photos she took of migrants.
"My hope is that showing people's reasons for coming, their struggles, and resiliency will foster greater acceptance of foreigners in a world where many feel threatened by and are hostile to newcomers," she said.
The exhibit, which runs until Feb. 19, is an F&M Environmental Migration Lab project, supported by the College's Center for Sustained Engagement with Lancaster.
Related Articles
September 6, 2023
Phillips Museum Showcases Fall Exhibitions
Unveiled this week, the newest slate of exhibitions at the Phillips Museum of Art explores nature, place and memory.
August 4, 2023
Young Alum Startup Merges Art and Economics
Mark Marotta '21 launched Amparo in his senior year at F&M, a web platform for emerging and established fine artists to display original paintings in a virtual stage setting.
June 21, 2023
Building Bridges With the City of Lancaster
Through Franklin & Marshall College's Center for Sustained Engagement with Lancaster (CSEwL), faculty and city administrators have explored and developed bridges for the shared community's...F&M and Lancaster recently celebrated several years of community projects through the Center for Sustained Engagement with Lancaster