What Is a Certificate?
Certificates are supplemental educational pathways you can pursue at F&M. Certificates are not tied to your major or minor, but are credentials you can add to your resume to demonstrate a specialized level of training and education in a particular area. There are several certificates available at F&M, each one an incubator of innovation exploring a new field of study that uniquely blends perspectives from multiple disciplines.

To complete a certificate, you must fulfill specific, for-credit activities (such as courses or internships), similar to your major and minor course requirements.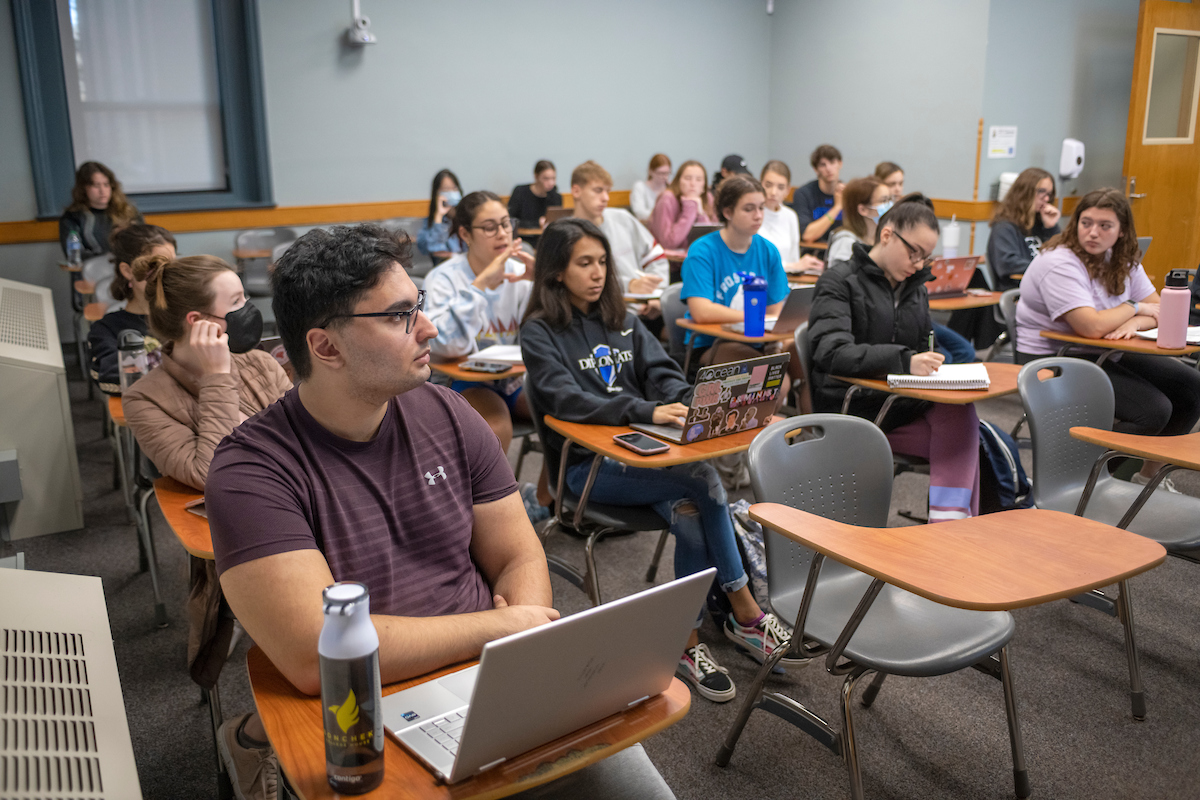 F&M students pay keen attention in Associate Professor of Philosophy David Merli's Biomedical Ethics class. The class is required for a certificate in Health and Humanities. (photo by Deb Grove)